Energy bills are an essential priority debt and can take a sizeable chunk of people's incomes. Anything that can reduce this expenditure is welcome. In this article Cashfloat explores why so many Britons are switching energy supplier.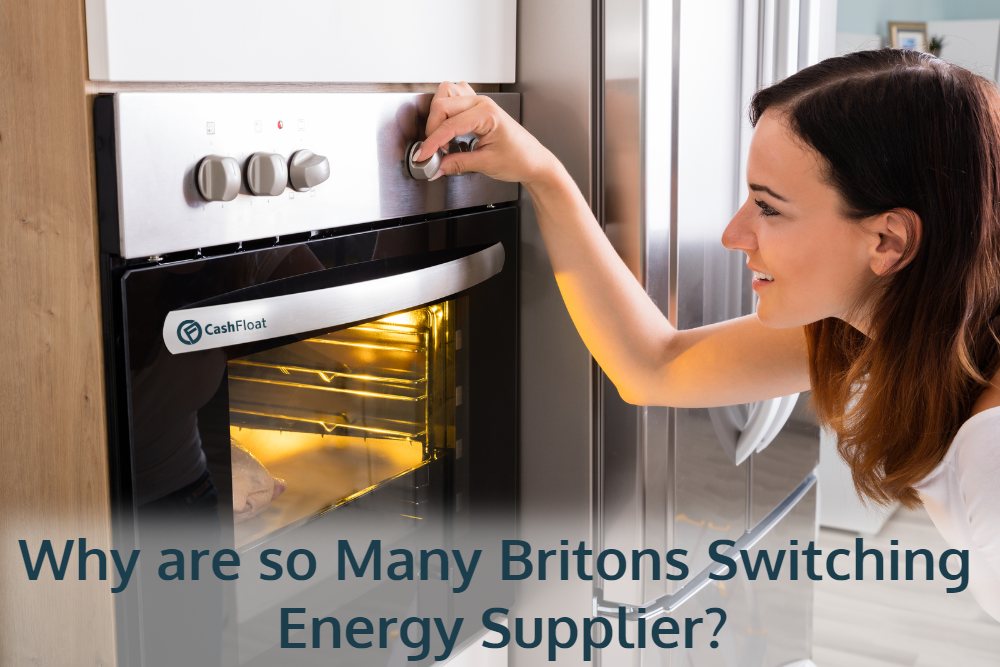 In this article about swithcing energy supplier, we examine:
How many Britons have switched energy provider
Which energy suppliers consumers are choosing
Why Britons are changing energy provider
How many people still haven't switched energy provider
Things to consider when changing energy suppliers
Conclusion
Research carried out by Energy UK in early 2018, showed that the number of consumers changing their energy provider is at an all-time high. In this article, we look at what the statistics tell us, and which suppliers are benefiting. Why are householders switching energy supplier? Finally, we consider how domestic households can save money on their energy bills.
How Many Britons Switched Energy Providers?
In the whole of 2017 5.5 million UK consumers switched their electricity supplier. This trend continued into 2018, with 400,000 changing energy providers in January 2018 and a further 660,000 switching in February 2018. This February figure shows a 60% increase compared to figures for February 2017.
Which Energy Suppliers are Consumers Choosing?
Although there are now 69 gas and/or electricity suppliers across the UK, most consumers are more familiar with the so-called 'Big 6'.
Interestingly, the statistics reveal that consumers are increasingly opting for the smaller or mid-tier energy companies. In January 2018 36% of householders who switched went from one of the largest companies to one of the smaller ones. By contrast, only 11% switched the other way, from one of the less well-known companies to one of the 'Big 6'. This trend continued into February 2018 when smaller/medium-sized firms benefited from nearly 20% of all changes in energy suppliers.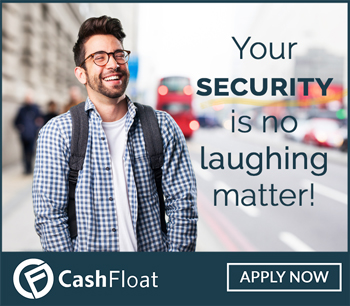 Why are British Consumers Changing Energy Providers?
Cashfloat, a responsible payday loans direct lender in the UK, lists some of the reasons for britons switching energy supplier below:
Better-Informed Consumers

It would seem that the information campaigns about the money-saving benefits of changing energy provider are finally paying off. The energy industry, in general, has also been in the news a lot recently. For example, the discussions about abolishing Standard Variable Rates (SVRs) has attracted people's attention to the topic. These factors have resulted in better-informed consumers.

The Harsh Winter

It's no coincidence that the numbers of Britons switching energy supplier, always increase in the winter. Faced with the possibility of high bills to keep their home warm, it's natural that householders think of ways to cut down on their expenses. Ofgem, the industry regulator, says that consumers can save on energy, up to £300 a year by changing both their electricity and gas suppliers. This is an important saving for British consumers.





Proposed Energy Price Rises

5 of the 6 largest energy suppliers announced average energy price rises of up to 5.5% from the spring/summer of 2018. For many consumers, this was the final push they needed to shop around for a better deal.

Smaller Energy Providers on Price Comparison Websites

UK consumers are also more familiar with the use of price comparison sites for everything from hotels to car insurance. On many of the sites for energy providers, smaller or mid-tier energy companies come out on top in terms of better prices and superior customer service. This may be the main reason why they've been able to attract so many consumers away from the bigger companies. Customers who have stayed with the same company for years have finally realised that their loyalty doesn't pay.
How Many People Still haven't Switched Energy Provider?
There are still consumers who haven't made the switch. Many of these are on the default SVR after their fixed deal came to an end. This makes their bills significantly more expensive. According to industry figures, 57% of customers were in this category in September 2017. Gillian Cooper (from Citizens Advice) said that these consumers tended to be those on a low income and/or the elderly.

Things to Consider when Changing Energy Suppliers
When to Switch

If you're on a SVR, switch as soon as possible. If you're already on a fixed-term deal, start looking around 6-8 weeks before it comes to an end. A 2013 Ofgem ruling stipulates that your energy provider can't charge you exit fees in the last 7 weeks of your contract.

Using Price Comparison Sites

As you wouldn't check in just one supermarket for special offers, the same is true of price comparison websites. You should use more than one to get an idea of the best deals available. Although you might think that dual fuel (having the same supplier for both electricity and gas) would be cheaper, this isn't always the case. Check out the savings separately from different companies.

The 'Big 6' might be household names, but it doesn't necessarily mean they offer the best value for money. As the statistics show, more and more UK householders are opting for the smaller companies which offer more competitive prices as they try to get a hold in the market. You'll also find that what's available depends on where you live.

Better Deals: Fixed or Variable?

The next decision you have to take is whether to opt for a fixed rate (which is unaffected by any increases in the wholesale price of fuel) or a variable rate (which fluctuates according to suppliers' costs). Although variable rates tend to be cheaper, you have to look at your overall costs over the year.





Your Cooling-Off Period

After you apply to change energy providers, you have a 14-day cooling off period. In this time, you're allowed to change your mind if you find a better deal elsewhere, and there's no penalty.

The Switch-Over

Ofgem is working on a plan to allow consumers to switch energy providers by the end of the next working day after their application. However, as this is still in the planning stages, you might have to wait 4-6 weeks before the switch-over is complete. In this period, your supply won't be interrupted.

Your Energy Bills & Payment Methods

Receiving online bills instead of postal ones can cut your fuel bills by up to 10%, helping you to avoid taking a short term personal loan, so consider this option. Another way to save is to arrange for your bills to be paid automatically by direct debit. Direct debit means that the energy provider estimates your annual usage and charges this over the year. The advantage of this is that you won't face inflated bills in the winter when your usage is at its highest. You should always check your bill against a meter reading. If you find that your supplier's estimates are way out, you should notify them, and you should receive a refund of any overpayments.
Learn more with these trending articles
What Can I Conclude about Switching Energy Supplier?
With rising prices and lower wage increases, many Britons are looking for ways to reduce expenditure. Switching energy supplier is one of the easiest ways they can do this. It's positive to read that so many have seized the opportunity to cut their energy costs. However, there are still many more householders that should follow their example.