Protecting Your Property And Savings From Thieves – Chapter 27
Travel insurance is just another expense added to an already expensive holiday. Or is it? Travel insurance providers paid out £365 million in 2015 to holidaymakers. You don't want to be out in the wild west with lost possessions and no way of recovering them. Read up about how to get cheap travel insurance.
Story highlights
If you don't have your possessions with you, or in a safe place, your travel insurance provider can invalidate your claim.
If you leave home for more than 30 days, you may have to inform your home insurance provider.
According to the ABI (Association of British Insurers), holiday insurance providers paid out £365 million to holidaymakers in 2015. £16 million of this sum was given to 87,000 people to replace lost or stolen luggage or money. People are taking more and more valuable possessions on holiday with them (an estimated average of £3,000).
But, despite this, one-quarter of those in the survey did not buy any travel insurance at all. Which kind of traveller are you; the prudent one with insurance or the one who leaves things to chance?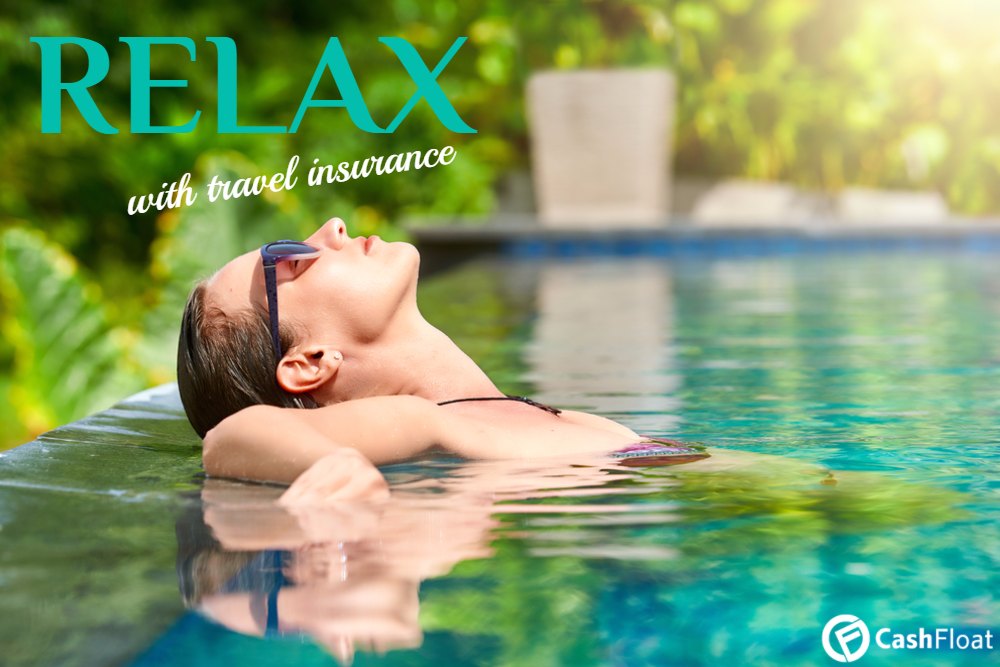 We know how frustrating it is when you lose your things and they are not covered by insurance. You don't want to have to take an emergency loan to get you back home safe and sound.
All you need to know about travel insurance, including:
What types of travel insurance there are
How to choose the right policy and what a standard policy contains
How to make an insurance claim and reporting a stolen passport
Reasons for your policy to be invalidated
Your Home contents insurance while you are away
Travel Insurance Compare
There are several types of travel insurance policies, which depend on your circumstances. These include couples travel insurance (for those who live at the same address), family holidays insurance (for 2 adults and up to 4 children), single-parent cover and couple and single child cover (which works out cheaper than the family policy).
Policies depend on the area to which you travel. These usually are;
Europe
Worldwide excluding the USA
Worldwide including the USA
If you travel more than twice a year, it might be more economical for you to buy annual or multi-trip insurance, which can cover you for 90, 120 or 180 days.

Choosing the Best Travel Insurance
Many package holidays include travel insurance in the cost of the holiday. This is optional, and you are perfectly free to shop around to find your own policy. There are travel insurance comparison tables available online, but you should consider how much cover it gives rather than just its cost.
What does your travel insurance cover?
Lost/Stolen Possessions
Most travel insurance policies give you from between £1,500 to £3,000 cover for lost or stolen possessions. The single article limit is much lower than home contents policies. So, you might find that it does not cover the cost of replacing expensive electronic gadgets such as top-of-the-line laptops.
Lost/Stolen Money
The limit for lost or stolen cash or traveller's cheques is usually around £300-£500. If more than £100 is stolen, you usually have to provide proof in the form of a cashpoint or foreign exchange receipt. In the meantime, you might need cash fast, so look around for different options.
Lost/Stolen Credit Card
If someone steals your credit card, you will need to get an emergency reissue. How long this takes depends on your card issuer, but can vary from 24 hours to 3 days. Some banks provide a service to send a money transfer to distressed customers abroad. It is a good idea to enquire at your bank before leaving.
Travel Insurance Excess
The excess (the amount you pay towards the claim) tends to be much higher than on home contents policies. It is worth checking your home insurance policy and see if it covers you for personal possessions taken out of the home. You should also check whether the policy applies only to the UK or abroad as well.
Another disadvantage of the excess of travel insurance is that it insurance companies work it out on a 'per section' basis. For example, someone steals your bag, which contains both a phone and money. You will have to pay for the personal possessions section and the money section. This means that you will have to pay two excess charges instead of just one.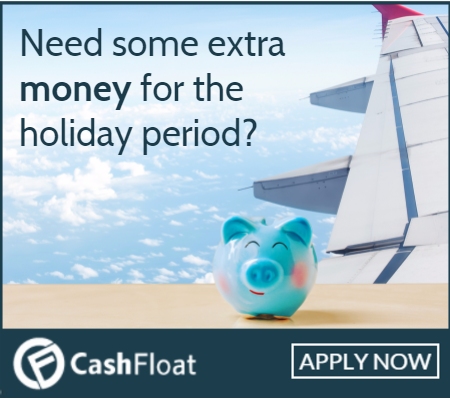 You should always remember to take a copy of your insurance policy with you on holiday. It contains the company's helpline number, so you will need it in the case of theft. Furthermore, having the contract will also help you be aware of any conditions of the policy or deadlines.
I Lost My Passport When Abroad – Now What?
If someone steals your British passport, you must report it as soon as you notice it missing. The nearest British Embassy or Consulate can then issue you with emergency travel documents. These cost £100 and should be covered by your insurance policy.
How To Make A Claim From Your Insurance Company
When it comes to making claims for lost or stolen possessions, you usually have to report the theft to the local police within 24 hours. Otherwise, your claim will be invalidated. Some companies might also expect you to provide proof of purchase of the item you lost, such as a receipt. It might be a good idea to take photos of any valuable belongings.
If you need to replace your items straight away and don't have time to wait until your insurance policy pays up, check with them before to ensure that you will be able to reclaim. You might not have available cash with you, so it might be a good idea to look for safe online loans. But again, just make sure with your insurance policy that you will be able to reclaim the money, otherwise you can end up with hefty interest charges.

When Do Insurance Companies Invalidate Your Policy?
The last thing you need is to pay all that money for travel insurance and still not be covered. Make sure that you keep all the rules so that you don't end up needing small, quick loans to replace your stolen goods.
Your insurers can cancel your claim if you are considered not to have taken reasonable care of your belongings. This could mean leaving them unattended in a public place. They might also consider it insecure to leave a bag in a parked car instead of securing it in the boot out of sight.
Insurance companies also have a much more limited definition of what constitutes 'reasonable care'. You might think that your luggage is safe in the hotel reception with everyone else's while you are waiting for a coach transfer to the airport. But, your insurer might disagree if you do not keep it in sight at all times.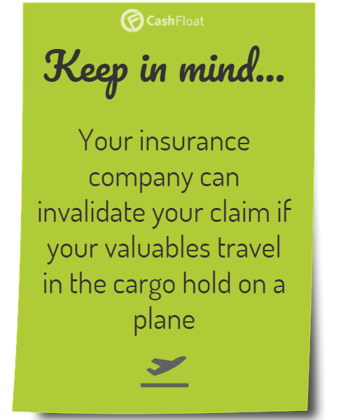 Another common reason given for rejecting claims is if your behaviour was considered to be negligent. This is particularly relevant when travellers are in a bar when they were robbed and might have been drinking.
Did you realise that your claim for theft is invalid if your valuables travel in the cargo hold instead of in your hand luggage? It is worth emphasising that you should keep anything of value with you at all times.
Your Home Insurance While You Are Away
The validity of your home contents insurance policy is usually not affected while you are on holiday. Just make sure to secure and lock up the house before you leave. If you plan to get a house-sitter, however, you must notify your insurance company.
You should check your policy since you might have difficulties if your home is unoccupied for more than 30 consecutive days.
Is it Worthwhile Buying Travel Insurance?
Like any insurance, travel insurance gives us peace of mind. It is essential for the cover it provides when it concerns any kind of medical emergency or the possible consequences of a cancellation.
However, when it concerns insurance for personal possessions, it is often poor value for money and quite easy for insurance providers to avoid paying out. A better solution might be to avoid packing too many valuable possessions just in case and not rely on the insurance company; you will probably end up facing a financial loss and unable to replace everything especially electronic devices.