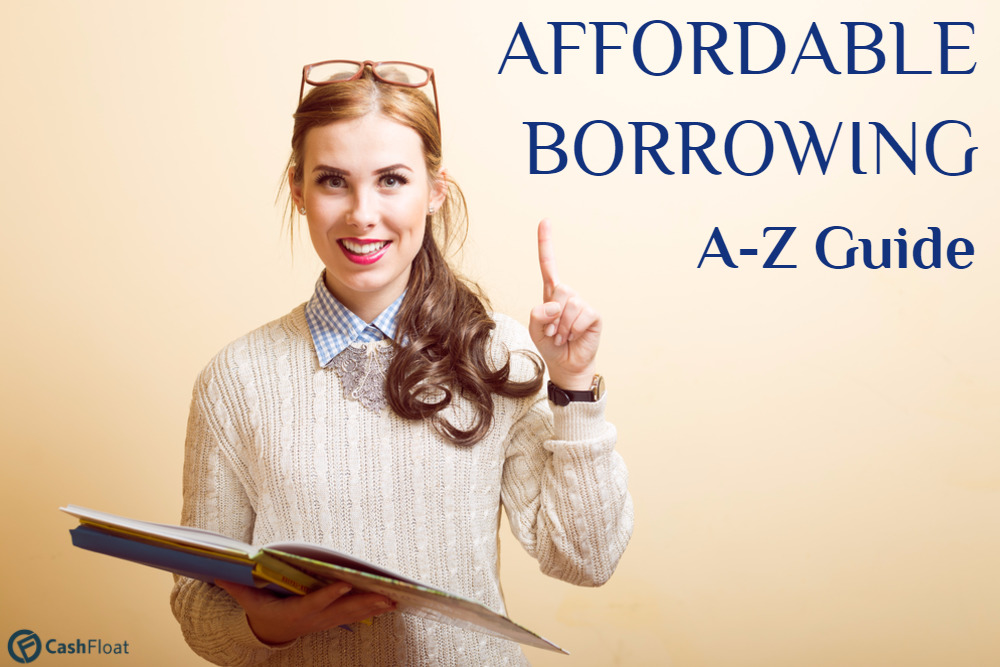 Is Borrowing the Right Choice?
Borrowing money is not a bad thing when there is a sensible reason behind it, such as buying a house or a vehicle or repairing either. You might even borrow money UK to fund your children's college education or to attend to an urgent health need. Bad borrowing occurs when it is chosen over saving up for a big-ticket item that can be classified as a desire rather than a necessity. Even worse, borrowing is negative when it is used to pay off existing debt – not including a debt consolidation loan.
There are also a variety of sources to seek help from: mortgages and loans from the bank and brokerage firms, payday loans from payday loan service providers, cash advances from credit card accounts. If all else fails, you always have your good old family and friends to borrow from. It is just a matter of knowing who to approach in your time of need.
Although borrowing is neither good nor bad in itself, it is people's attitude and actions towards it that can turn it into a moral question. Of course, there is also the practical question: Do you really need it? If your answer is yes, then it is time for you to know what a prudent borrower does before jumping into a credit situation: make sure this is affordable borrowing.
Will This Be Affordable Borrowing?
It is not enough that you think you can afford the monthly payments. You have to sit down, get a paper and a pen, and list all your incomings and outgoings each month. Setting aside time to assess your cash flow will help you determine how much a loan or a mortgage will really affect your current lifestyle, especially if you see particulars you will have to cut down on or do away with.
Making a full list of your costs will entail you to dig into your current accounts. You will have to gather your bank and credit card statements, electricity and water bills and the like. On top of these will be the costs that come along with owning a house or a car, sending off your kids to university, or maintaining your health or that of a family member.
When you have all the paperwork stacked in front of you, it is time to get down to business and work out if this really will be affordable borrowing.
Housing
So you are up for buying a property or a house. Knowing what the hidden charges are aside from the periodic payment and interest rate, can help you narrow down your choices to the best deal. Mortgage fees usually include a booking fee, an assessment fee, and an valuation fee. All of these are charged by the lender for appraising the real estate you are eyeing. Although it is just a survey of the property's every nook and cranny, they do it to determine the amount they are going to lend you. The best move is to pay this trio of fees upfront and spare yourself the monthly headache.
Expenses
The next items to add to the computation would be taxes, insurance, and maintenance and repair costs.
Tax costs depend on the location and valuation band.
Insurance is based on the discretion of your lender, but you can go ahead and consider other forms of policies. It is especially cautious to apply for policies that can cover for your family if you die within the period of repayment. Unexpected occurrences, such as a fire or a natural disaster, might be taken into consideration too.
Maintenance and repair is self-explanatory. Fixes can't sometimes wait until everything is settled in your new place. These need attention before or during move-in, and you should be prepared to handle their cost.
More Expenses
The list goes on. Expenses on utilities will also be different in the new place. Ask the former owners, or evaluate your average household usage to arrive at estimates on how much you will have to pay every month for electricity and water. Will you also be paying for other necessities such as gas, a TV licence, phone, mobile and Internet? Input the corresponding figure for each of these items too.
If you own a vehicle, that should also be thrown into the equation. Don't forget to consider fuel, vehicle insurance and maintenance. On the other hand, compute for your family's total fare if you are all taking public transportation on top of, or instead of, private driving.
Are you sending kids to school? Children's costs should also be calculated. Pencil in the tuition, uniform, lodging (if they study far from home), allowances and miscellaneous fees. You also have to throw in your monthly budgets for food, entertainment, and leisure.
How about liabilities? Do you have existing credit card debts? These should go in the calculation too.
Car Loans
Before you even start scouring auto shops for test driving vehicles, reflect on how much financing it will cost you. Is this affordable borrowing? When you consider a loan, lenders may charge you for the application. Ask your lender if the application fee will be incorporated in your annual percentage rate. Otherwise, you can opt to pay it upfront so you will not have to worry about it later.
In addition, check for miscellaneous fees and opt for the deal that does not toss too many other items into the mix. Do not forget about taxes, maintenance, repair, and insurance. It is not required, but you may sign up for life or disability insurance.
After knowing the ins and outs of car loans, consider the same things you would for taking out a mortgage. The utilities, fuel, education, entertainment and other household expenses.
The factors are basically the same for other loan types as well. The important thing to do is to complete the list, double check if you are missing anything. Thereby, you will end up with an accurate computation with which to work. Having it clear in your head will give so much room for you to adjust items on the list. The goal of affordable borrowing is to assume a burden that you can carry, not one that you will struggle with for a good deal of the near future.
Finally, do not put much wiggle room for late payments. Late payment interest will be hard to juggle alongside your prepared monthly expenses. It is always better to err on the side of caution.