Your unwanted gold may be worth more than you expect! Getting cash for gold is a simple way to get some extra pocket money, and you can de-clutter at the same time. Read this before you begin to get the best deal for your gold.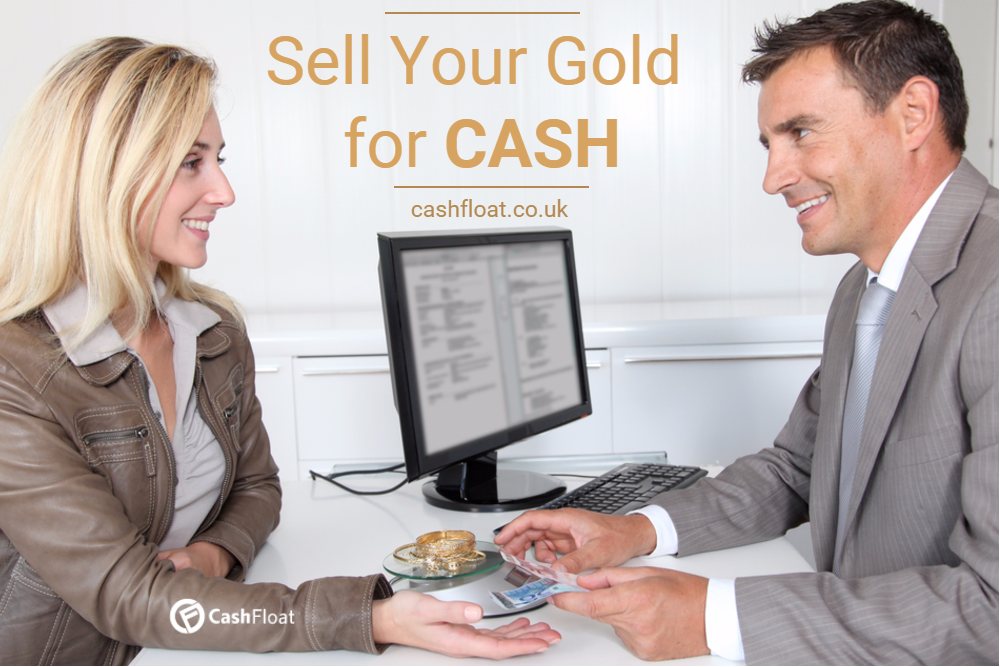 Story highlights
Investing in gold during a crisis is considered a secure investment
Gold companies will not pay cash for gemstones
Gold is often referred to as the 'crisis commodity'
For centuries people have stored their wealth in the form of gold, more so during unstable periods in history. Nowadays, it is becoming increasingly easier for the average person to trade this precious metal. Most people have gold jewellery that they no longer use or have broken. Selling these items could put some much-needed cash into your piggy bank.
If you have come to Cashfloat for a no guarantor short term loan, you may not need one after all. In this article, we explore the best time and place for you to get cash in exchange for your unwanted gold.
Don't gain the world and lose your soul, wisdom is better than silver and gold - Bob Marley
Click To Tweet
When Can You Get The Best Price of Cash for Gold
The price of gold is extremely volatile, its rise and fall in price is considered one of the purest displays of emotional investing. The tiniest movement in the economical world, whether it be a recession, political problems or inflation can cause the price of the precious metal to swing wildly.
UK Scrap Gold Price
During the financial crisis, the price of gold sky rocketed to very high levels. Over the last ten years the lowest price has been £369.51, andt at the peak of the financial crisis, it hit a high of £1,149.94. At the time of writing, the price of gold stands at £1001.00. Gold is often referred to as the 'crisis commodity. This term was coined for its ability to hold its value during political or financial instability.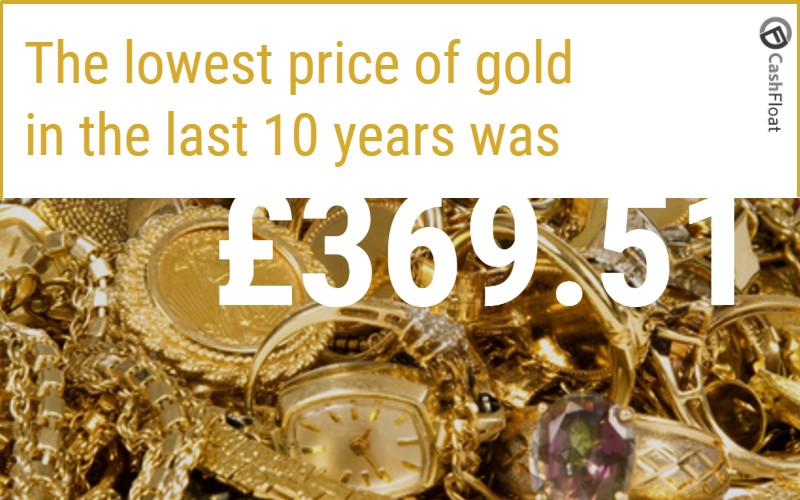 The price of gold has been rising steadily since last year and has already risen 14% this year. Will gold will keep on rising at this steady pace? Many experts doubt it unless political tensions between America and North Korea were to escalate further. The decision to hang on to your gold or to sell now would depend on the need for instant cash. Nobody can truly predict how the price will go as its fluctuation depends on so many global factors.
Where to Sell Gold for Cash
Many people choose to invest their money in gold during a crisis as it is acknowledged as a secure investment. This opened the floodgates for American 'cash for gold' companies to entice people to sell their unwanted gold jewellery for cash and to be melted down into gold bullion. These companies buy the scrap gold for less and sell it on for a profit. There are plenty of places to exchange gold for cash, but you'll have to shop around to get the best deal.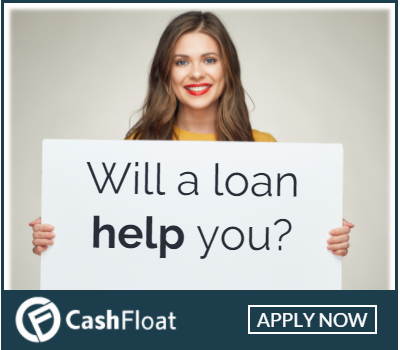 Cash for gold companies will not always give you the highest prices, but if you want to use one of these companies, it is a good idea to read reviews from other sellers online and check out their reputation. Pawnbrokers, jewellery shops and online gold buying services can sometimes give their customers more favourable prices. It is very important to shop around.
So what have we learnt so far?
For centuries people have stored their wealth in gold
The price of gold fluctuates depending on financial and geopolitical stability
The price of gold has rocketed over the last ten years
Gold has risen in price by 14% this year
It is difficult to predict the gold market
Cash for gold companies by scrap jewellery and make gold bullion
These companies may not give the best prices, so shop around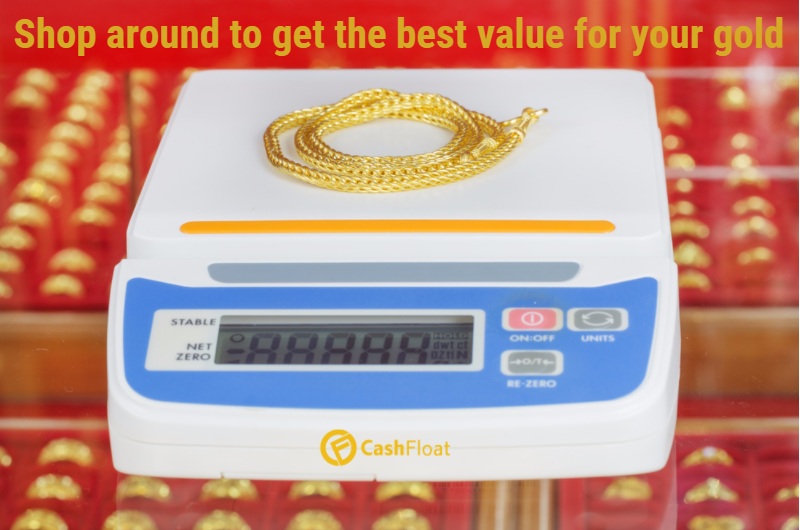 Cash for Gold Prices
By examining hallmarks and weighing the gold, the seller will be able to get an idea of what it is worth by comparing it to the current market price. High street jewellers can also give a valuation of your gold. If you are sending it away to a cash for gold company be careful to get a valuation first. Ensure that the gold can be returned to you if the price is not fair enough. Negotiation for a better price can pay off when there is competition in the area, so it is a good idea to haggle for a better price.
Gold companies will not pay cash for gemstones. Gold buying firms are only interested in the metal as opposed to the stones or the work that went into making a piece of jewellery. If you have a nice piece of designer jewellery, it can sometimes pay to see what a jeweller will offer you.Alternatively, try and sell it on eBay. Items of value such as coins, medals and other keepsakes could be antiques. Such items may receive a higher price than a gold company would ever pay if they were valued properly by experts and sold in the correct market.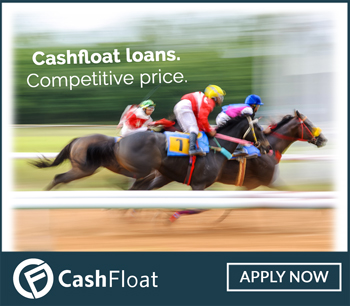 Gold and Silver Prices
The typical bullion metals are traditionally gold and silver. The gold to silver price ratio is around 30:1. While the current price of silver is £13.5, an ounce and platinum is at £765.83. Platinum is mainly used in industry and for jewellery making. Only 5% is bought up by investors, who prefer gold and silver bullion. These metals can also be sold to companies that buy gold, and their price will also be dependable on the daily rate of the markets.
So what can we conclude about getting cash for gold?
It is not uncommon to have broken or out of fashioned gold and silver items laying around a home. If this jewellery will never be used, it could be a great idea to raise some quick quid UK by selling them to a gold dealer. This way of raising money could provide instant free credit as opposed to having to take out a no guarantor payday loan or some other quick source of credit. If they are not being used anyway, why not turn them into money?
Finally, it is important to shop around for the best deal as the prices will vary depending on the buyer. Other precious metals can also be traded with the same kind of buyers for prices that will depend on their current market value. Items should be evaluated to make sure that you get the best possible price for them. Sometimes antiques can earn more money when sold to collectors as opposed to the value of their metal.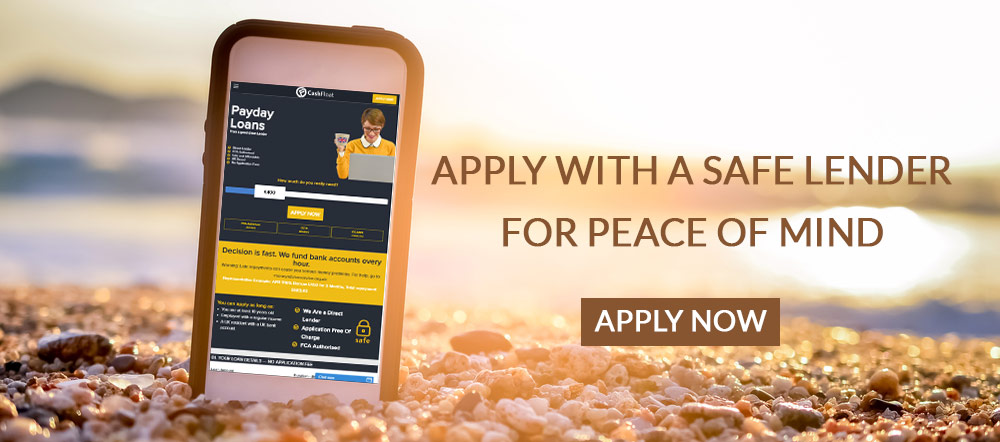 Sarah is an enthusiastic writer, blogger and an eager agent of change. Although she has never been one to voice her opinion publicly, Sarah has dedicated herself to helping Cashfloat spread awareness about common financial issues and the importance of money management. Through her writing, Sarah hopes to empower a positive and lasting change in people. Sarah believes strongly in ethical business management and consumer protection. After completing her degree in Computer Science in one of London's esteemed universities, Sarah has come to adore the buzzing hub of London city. Still, in her free time, Sarah enjoys reading, researching, watching movies and eating out. After all, #YOLO!