Your hard earned money deserves to go somewhere worthwhile! So how do you know which charities and charity jobs are worth investing in? Find out today with Cashfloat!
Story highlights
You could give yourself and your car as a volunteer driver to help a good cause
There are many opportunities for charity jobs to volunteer abroad without specific qualifications
You can use your own skills to help a charitable cause
Giving to charity is a great way of helping disadvantaged people both at home and abroad. Deciding how to give to charity and making sure the beneficiaries receive the maximum benefit can make a big difference.
In this article, Cashfloat will look at the different factors involved in effectively helping charities. After all, your money and time are precious. Precious things are only best well-invested. Although we are a payday loans company, and you probably don't need one of our quick loans now, we want to help you invest your extra money and time in the right place. Of course, by no means do you need to be rolling in cash to give to a worthy cause.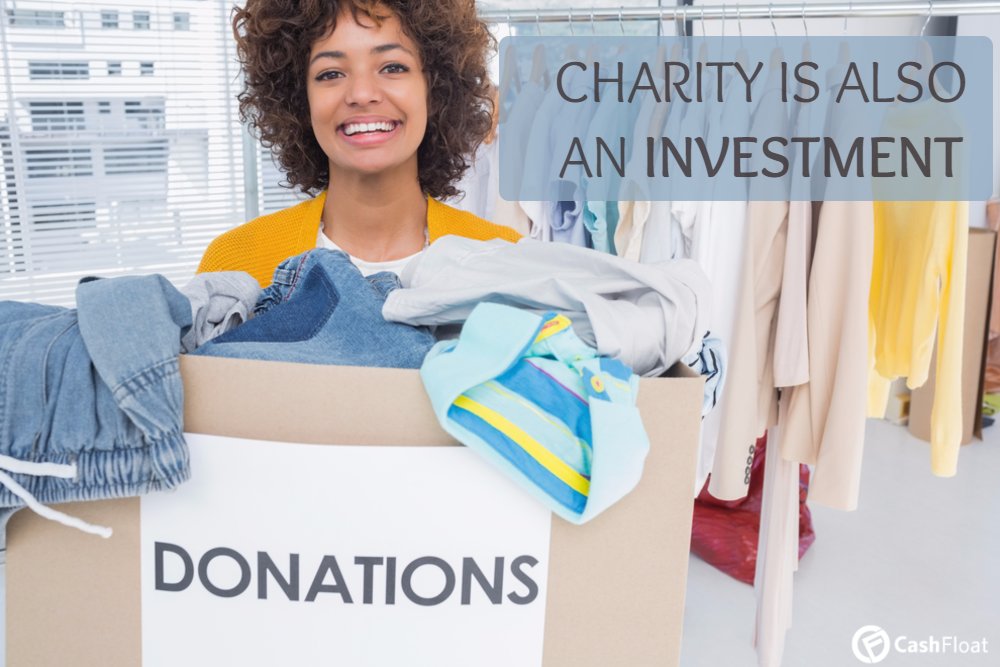 What you will learn:
Why charity is important
What is a charity?
Which charity cause?
Charity jobs and voluntary charity jobs
Are charity donations tax deductible?
Do charities pay commission?
Differing types of charity donations
Donate your car to charity?
Which charity should I donate to?
Charitable contributions – Are they are important?
We encounter charities in our everyday lives, but how do we decide which to give to, and how to give? Some charities have shops in our high streets. Others have canvassers asking shoppers to sign-up to make donations. There are regular appeals from charities on radio, television, in the newspapers and online. So many good causes, so many choices to make. Below we will try to give some advice that will make it easier to decide how you can give to charity.
Charities perform many essential functions to help people in desperate need of aid. They fill in gaps left by government providing facilities or support at home and abroad. Not all charities are in the business of helping people in need. Some charities exist for other reasons such as maintaining historic buildings or cherished environments of landscapes. Many charities support medical research or provide help to sufferers of certain diseases or disabling conditions whilst others support organisations as diverse as schools and hospices.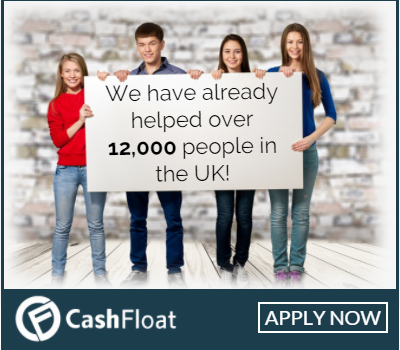 Often people ask why charities appear to perform functions they expect the government of local authorities should be undertaking. The simple answer is that government cannot afford to do everything. The government doesn't have an unlimited supply of money, it relies on taxation to fund public services. So, it is our money, as taxpayers which fund what government, national and local, actually does pursue. This leaves may gaps of what may be desirable or needy in society, at home and abroad. Governments realise the value of charity jobs, which is why they offer special tax arrangements to make giving to charity more effective – and more attractive for donors.
Charity Meaning
In the England and Wales the government defines what legally constitutes a charity, similar provisions apply in Scotland and Northern Ireland. The government states:
The Charities Act says that a 'charity' is an institution which is established for charitable purposes only and is subject to the control of the High Court's charity law jurisdiction.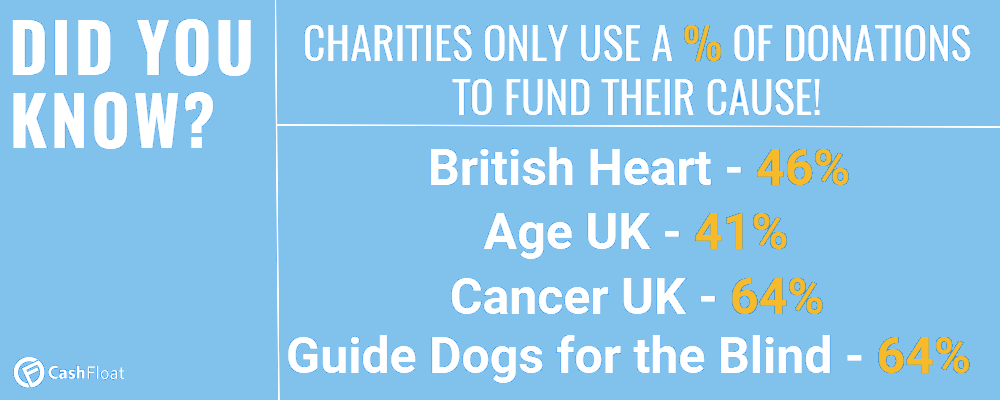 What defines a charity in England and Wales is very complex. It specifically excludes anything of a political nature. Apart from that, it is broadly any organisation dedicated to the public good, whether operating at home or abroad. All undertakings by charities must be lawful.
Which charity cause?
Step one in selecting which charity or charities you wish to support. Almost any organisation set up on the principles of working for a good cause, and not being a profit-oriented entity can register as a charity. This can encompass everything from public schools (private fee paying schools), through churches, ex-services help groups, children's charities, help for disabled people through to big medical research charities such as the Wellcome Trust or the British Heart Foundation, Cancer Research, Macmillan Nurses, Great Ormond Street Hospital through to your local volunteer organisation, housing aid centre or hospice. Big internationally recognised organisations such as Oxfam and the Red Cross are charities too. The National Trust which looks after historic buildings and green spaces is a charity. The list is almost endless.
Only you can decide which type of charity most appeals to your desire to help. Whether it be for children, the elderly, disabled or starving people, at home or abroad, only you can decide. However where we, Cashfloat direct lenders, aim to help you in making your decision, is in choosing which specific charity to choose. We will look at the different methods of giving. That way, we can see how effective your charity jobs or donations of time, skills or money will be.
Charity jobs and voluntary jobs
You do not have to be wealthy to give to charity. Indeed, you do not even need to give money to aid a charity. Even if you have no spare money or if you are in debt, you can still donate your time or skills to help a charity.
Locally you may find lots of opportunities to help local charities. You could get charity jobs as a volunteer driver via a local volunteer bureau or hospital transport scheme for a few hours a week. These schemes exist in many towns and cities to help people who do not need and ambulance to attend appointments at hospitals or clinics when they would find it impossible to use public transport or cannot afford to use taxis. Other charity jobs in demand include visiting patients in local hospitals and hospices. You might even provide refreshment facilities or other support to patients and visitors through the Royal Voluntary Service (formerly known as the WRVS. Now, men are welcome to volunteer too). Your local branch of the British Legion will always welcome applicants for charity jobs in running it's social facilities or helping in the annual fundraising for ex-service personnel every Poppy Day.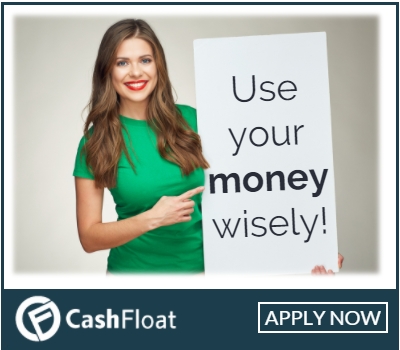 Using your Skills to Help a Cause
If you have specific skills such as book-keeping, accountancy, secretarial or marketing you may find many small local charities would greatly appreciate you donating some time to assist them. You may be unsure of local charities which operate in your area. You can try contacting your local council or volunteer centre. They may be able to point you in the right direction.
If you choose to offer assistance to charities helping children or vulnerable adults or in healthcare remember that you will have to go through Disclosure and Barring Service (DBS) checks, previously known as Criminal Records Bureau (CRB) checks.
Likewise, if your volunteer position involves driving your car, you will need to declare what you are doing to your insurance company. Local charities and volunteer centres will advise you on this. Provided the reimbursements you receive for fuel used or mileage allowance are below the limits set by the tax authorities, this should not result in you needing any additional cost or insurance. However, check first to make sure you are complying with the law and insurer requirements.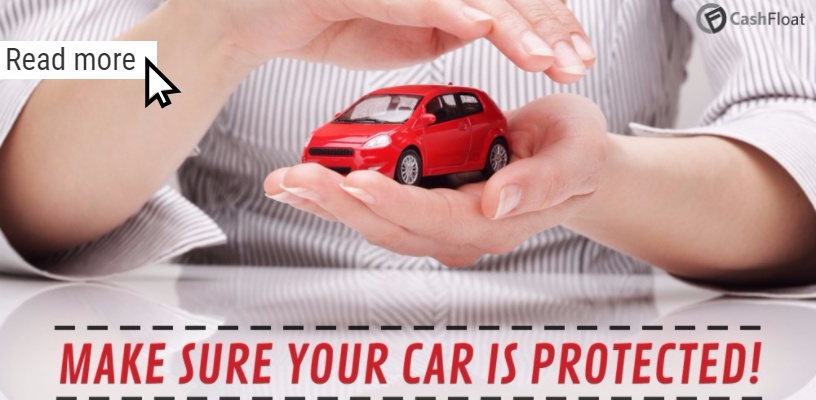 Volunteering Overseas
If you have no commitments -for example if you are a student taking a gap year or a recently retired, or lucky enough to be taking a sabbatical from your career you could consider becoming a full-time volunteer for a charity at home in the UK or overseas. While specific skills such as medical experience or construction and engineering expertise are sometimes required, there are many opportunities to volunteer abroad without specific qualifications.
Individual charities such as Oxfam, the red Cross and Save the children Fund amongst others often advertise volunteer opportunity on their websites.
VSO (Voluntary Service Overseas) is a well-established organisation which has been helping volunteers find volunteer positions abroad for many years. VSO is currently running education programmes in 17 countries to help educate underprivileged children and are now looking for education volunteers. The VSO website are currently advertising many vacancies for charity jobs to volunteer in countries across Asia and Africa.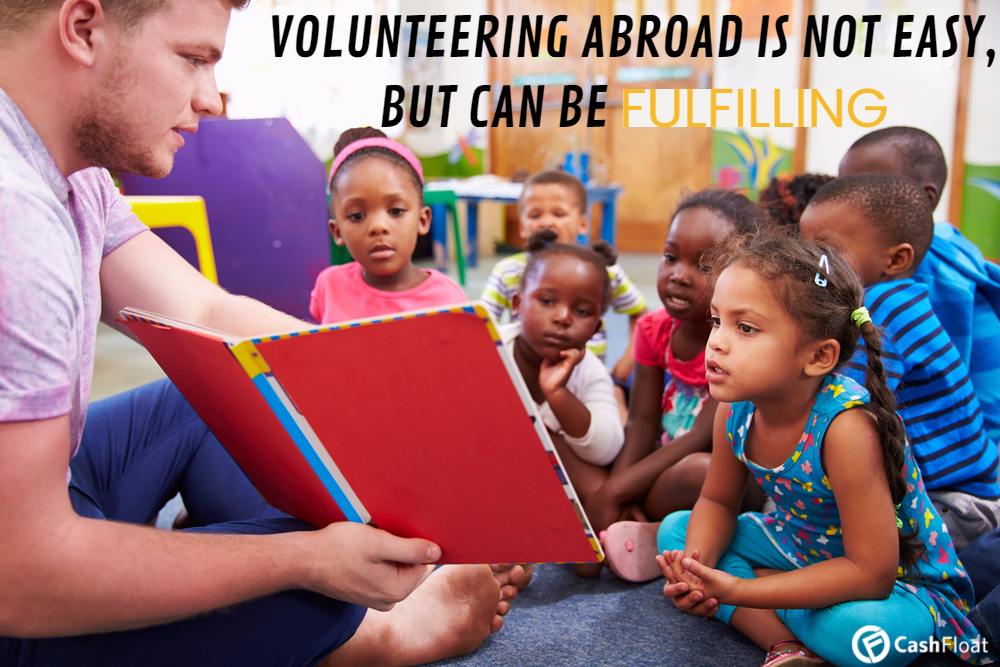 The benefits of charity jobs at established and reputable organisations such as VSO include:
They will pay for travel, vaccinations, expenses and accommodation.
You are also protected with comprehensive medical insurance while volunteering abroad. The organisation gives full training before you go. Naturally, they also provide full support when you are in location.
VSO also pays a local living allowance and helps with resettlement and re-employment when you return to the UK.
The added bonus from volunteering abroad could be the experience and memories it gives you, not to mention it could be a great addition to your CV to help you develop your career back in the UK.
Check out what VSO can offer you on the following link, or search for other "overseas volunteering opportunities" via Google or another search engine.
Are charity donations tax deductible?
If you donate from your salary or pension, in a scheme operated by your employer, your contribution is deducted from your salary before it is taxed. This effectively gives you income tax relief. The tax relief you get depends on the rate of tax you pay. To donate £1, you pay 80p as a lower rate taxpayer, 60p if you're a higher rate taxpayer or 55p if you class as an additional rate taxpayer. Correct April 2017).
Alternatively, you can donate via the gift aid scheme. This scheme does not give you tax relief, but enables the charity to claim the equivalent of the tax you would have paid to top up your donation from the Treasury. This scheme requires you to complete a form for the charity which enables them to claim and additional 25p for every £1 you donate, provided the total charities will claim does not exceed four times the amount of tax you paid in the tax year. Higher rate taxpayers have to reclaim the difference in tax via the self-assessment system or by asking their tax office to amend their PAYE tax code.

Do charities pay commission?
Yes, some do. An article in the Daily Mail based on BBC research in 2010 claimed that 750,000 members of the public had signed up for an average donation of £90 a year payable by direct debit or a recurring card payment. It transpired that many charities using this method of fundraising used sub-contractors. As the fees paid to these sub-contractors for each signed up donor were more than £100, it would be over a year before the charity would see a single penny from the donation.
The fee goes toward running the commercial operation of the subcontractor, after paying a commission to the "chugger" who signed up the donor. The term "chugger" combines the words charity and mugger to describe the way these donations are obtained. At the time of this research, The British Heart Foundation said it paid the equivalent of £136 per signature. Cancer Research UK paid an average of £112 each. In addition, Cancer Research said it had paid out £3million a year to these sub-contracted fundraisers. Other well-known charities including Guide Dogs for the Blind, Save the Children Fund, Great Ormond Street Hospital, Amnesty International amongst others admitted paying out millions of pounds too.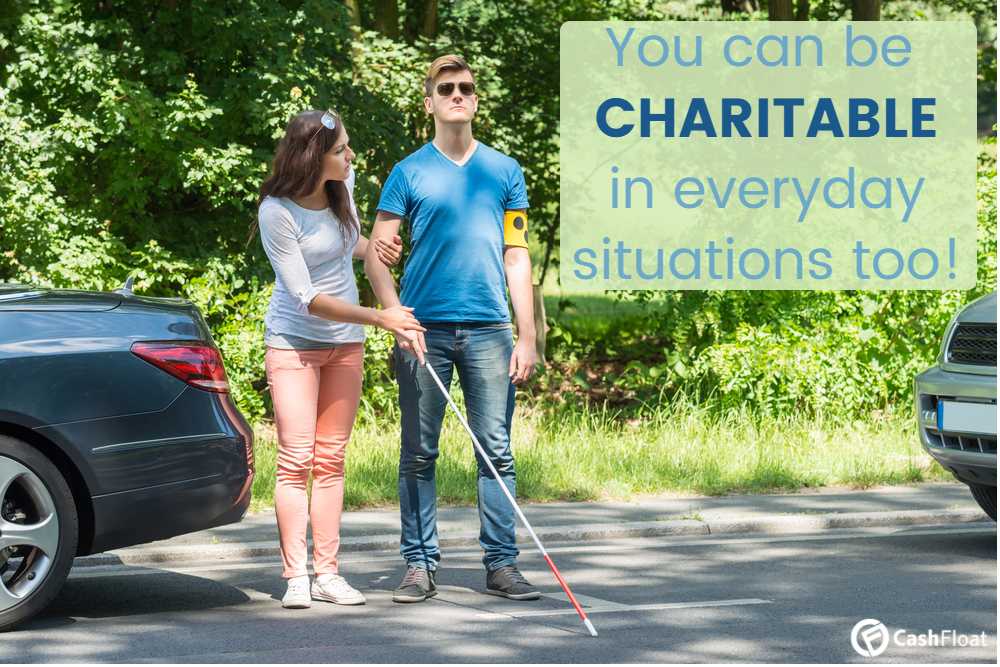 Dealing with Chuggers
The simple message seems to be that if you are approached by on of these charity collecting "chuggers" who may well look official with a badge stating their status collection for a recognised charity, and a clipboard try to avoid them or politely decline their approaches.
This type of "giving" actually robs the charities of a large slice of your intended donation. You also need to be aware that the monthly payment by direct debit will be taken from your bank account until you advise the charity and your bank to stop it. Payments b recurring payment from Visa or MasterCard accounts can be even harder to stop. You need to recognise that signing such agreements commits you to regular monthly payments which you may not be able to afford. Is it worth losing hard-earned money or getting into debt for what is effectively a legalised scam? Instead of helping with money, you could be scrambling for a direct loan yourself.
Differing types of charity donations
After successfully deciding to donate to charity by avoiding the "chiggers" you can do so more efficiently by contacting the charity directly. Most charities have their own websites where they explain how you can make one-off donations or recurring payments. This avoids losing money to a third-party organisation. Indeed, by signing up to Gift Aid or payroll giving, your donations become even more valuable, thanks to the tax office.
Wills and charitable legacies
Many charities also rely on donations in wills and from charitable legacies for substantial amounts of funding. Again, you can find advice on how to set about arranging this type of donation on the charity websites. If you are considering making a substantial donation in this way, it would be prudent to take legal advice from a solicitor. This will help to ensure that nothing goes wrong.
Collecting Money on the Streets
Another method of donating to charity is the cash collection in the street, in schools, offices and factories or bars, restaurants and shops. Probably the biggest fundraiser of cash is the annual Poppy appeal by the British Legion. While this event, like other cash collections for charity, raises valuable donations for the good work, the charity carries out it is not the best way of giving. Cash collections like this cannot benefit from the tax benefits offered by gift aid and similar schemes. Obviously in the case of the poppy appeal, and other charities who offer badges or stickers in return for a donation you need to remember they are incurring a cost in exchange for your donation.
Donate your car to charity?
We are not suggesting you give your car away. Many charities would appreciate you giving your time driving your car to assist them in carrying out their functions. They may need help for their other volunteers to attend duties in different locations. Hospital car sharing and volunteer schemes and volunteer bureau in many towns and cities are always on the look out for volunteer drivers to help them.
Which charity should I donate to?
Ultimately the choice is up to you. After you have decided which type of charity you wish to donate to: young or old, home or abroad, human or animal, medical or caring services, educational or environmental, the choice is broad. Take time to see which charities operate in the sector you favour. Go onto their websites and do some research online to find out which particular charity is most effective in the area of operation you would like to benefit from financial donations. Some of the big charities have high overheads with well-paid chief executives and managers.
A report published in the national press in 2015 claimed that 292 charities (out of the 5,543 collecting a minimum of £500,000 per annum) paid less than 10% of what they received to the actual good causes. All the rest goes on salaries and expenses. Even well known big charities often have high overheads. The same report claimed the following:
The British Heart Foundation only spent 46% of money raised on charity work
Age UK only spent 41% of money raised on charity work
Cancer UK only spent 64% of money raised on charity work
Guide Dogs for the blind only spent 64% of money raised on charity work
Charitable donations – Summary
So, when you've done your research, you should be able to determine where to spend your hard-earned money. However, if you are afraid of getting into debt, do consider donating your time and skills instead. You may find trying various charity jobs very rewarding, and your personal donation as a volunteer will be greatly appreciated. Just think as well, donating some of your spare time to charity may keep you away from temptations to spend money. This could even get you into debt, leaving you to rely on payday online loans. Incidentally, you may actually save money by volunteering your time and skills to a charity instead of donating money.