Are you looking for cheap cinema tickets? In this article from Cashfloat, we've compiled 6 different ways that you can get cheap cinema tickets.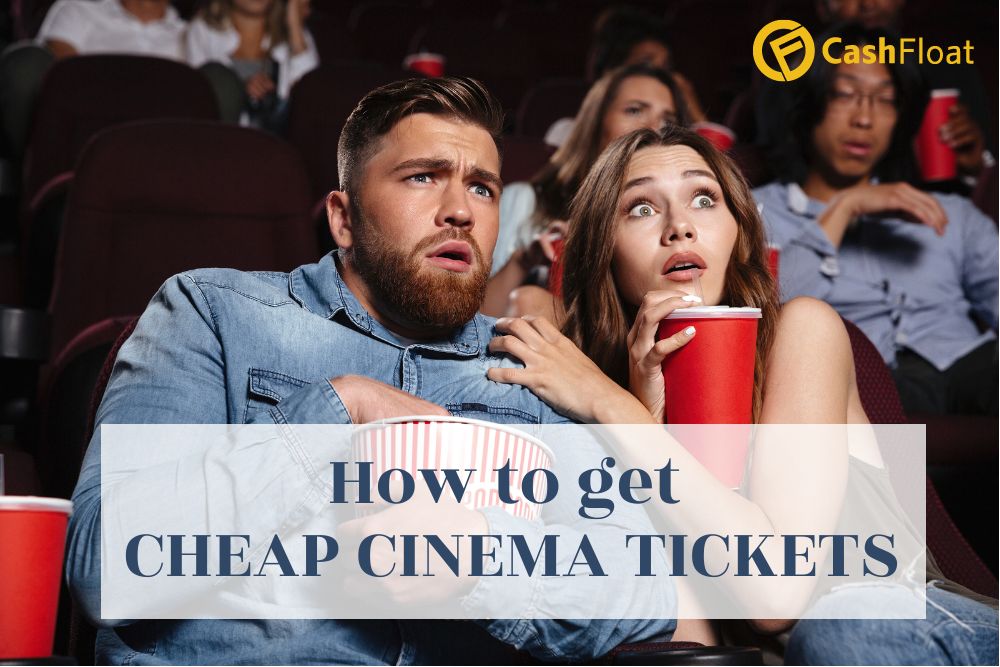 In this article of getting cheap cinema tickets, we examine:
How to Get Cheap Cinema Tickets
Even in the age of VoD, there is nothing like the experience of going to watch a film. Don't let high costs keep you home! At Cashfloat, we encourage consumers to make small savings wherever they can so they can avoid needing loans for bad credit with no guarantor. From 2 For 1 cinema tickets Meerkat Movies, family tickets and other discounts to how to save money on food- here are tips to get great cinema deals and avoid spending extra at the cinema.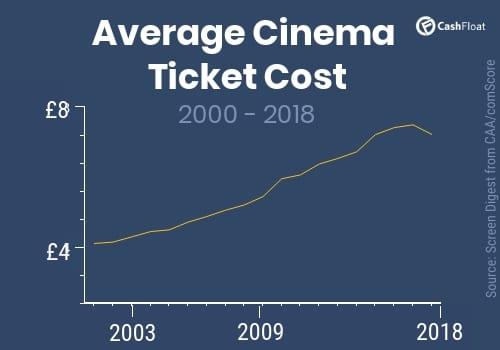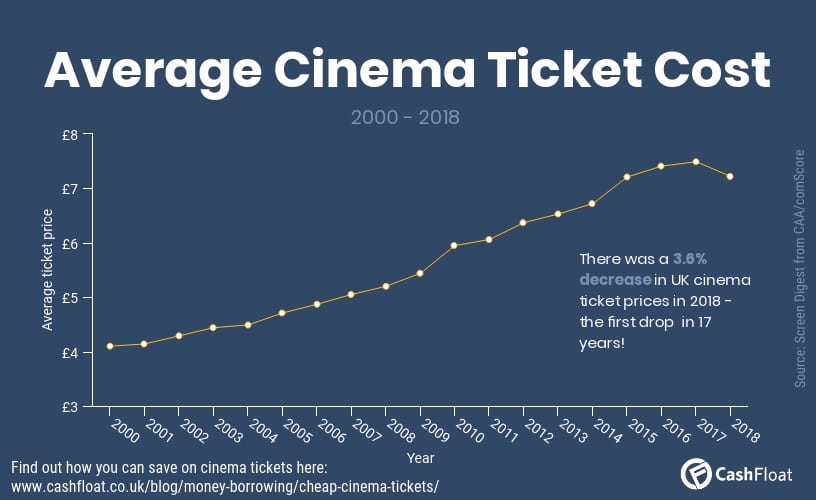 Check Websites for Significant Savings on Cinema Tickets

It is not unusual for daily deal sites such as Groupon to offer significantly reduced cheap cinema tickets. The latest offering from Groupon is a whopping 67% saving when a set of three cinema tickets for a 2D film are purchased. These tickets may be used separately for different screenings at Vue Cinemas. The deal costs 12.96 pounds for cinemas around the country and 15.96 pounds for cinemas in the Capital. This offer is valid from 29th August until 8th October 2017. Once you have the deal, you can book tickets online or at your nearest cinema by using the promotional code.

Discount Cinema Tickets for Families and Children

If your party has 2 children under the age of 12 then at Vue Cinemas all of the party members pay children's prices. Odeon has a similar offer that not only is for 2 adults and 2 young children but may also be used by an adult with three children. There are extra charges for 3D films.

Many cinemas offer children's viewings on weekday mornings during school holidays. Empire has pocket money prices for children and adults on Saturday and Sundays with their junior screenings. Vue, as well as Cineworld and Odeon, all have junior screening ticket prices of around 2.50 pounds and even as low as 2 pounds. Adult tickets for 13-17 year old teens can also have about 20% knocked off the price at most cinemas.




Get 2 For 1 on Cinema Tickets

At Odeon Cinemas, through Meerkat Movies, 2 for 1 cinema tickets can be bought on Wednesdays and Thursdays. This deal replaces the hugely popular Orange Wednesday deal. This deal is offered by the comparison website, comparethemarket.com when a person switches energy supplier, buys insurance or takes out a loan through their website. With a provided code the recipients can buy cheap cinema tickets on these special days for a whole year. They can be booked online or at the cinema by showing the voucher code.

The top ten best films that took the most money ever at the box office in the UK

| Film Title | Earnings (Gross) |
| --- | --- |
| Star Wars: The Force Awakens | £123.2m |
| Skyfall | £103.2m |
| Spectre | £95.2m |
| Avatar | £94.0m |
| Avengers: Endgame | £88.7m |
| Star Wars: The Last Jedi | £82.7m |
| Titanic | £80.3m |
| Toy story 3 | £74.0m |
| Harry Potter and the Deathly Hallows: Part 2 | £73.1m |
| Beauty and the Beast | £72.4m |

Membership Schemes

By becoming a member of a cinema, you can get significantly reduced tickets. From £17.40 a month at Cineworld you can view as many films as you like. The Odeon Premier Club costs £2 to sign up and allows the user to earn points on every pound spent at the cinema that can be redeemed on tickets, food and drink. Their unlimited viewing card costs £17.99 a month around the country and £19.99 for cinemas in central London.

For between £20 and £95 a year, membership for Picturehouse Cinemas will give the member priority booking, 4 free tickets, 2 pounds off all tickets, a 10% discount on food and drink and other discounts at selected restaurants. Vue continuously has discounts for new releases and the Insider Club from Showcase cinemas allows its members to purchase tickets on Sunday evenings and all day Monday and Tuesday for £6.50.




Cheap Cinema Tickets for Seniors and Students
Cinema Student Discounts: Students can get cheap tickets when they produce a valid student card at the time of purchasing tickets.
Senior Cinema Clubs: Many cinemas offer special discounts for seniors, through which pensioners can buy tickets from as low as £3. A few chains also host senior screenings where seniors can enjoy hot drinks and biscuits while they watch the film.
Use Nectar or Clubcard Points for Reductions on Cinema Tickets
View films for cheaper at Vue cinemas using Nectar points. Redeem 500 Nectar points and you will get a £2.50 discount on cinema ticket prices. Different deals are available all the time, so it is a good idea to check their website to see what's on offer. Tesco Clubcard holders can exchange vouchers for tickets at many of the country's leading chains of cinemas.
More Ways to Save on Cinema Tickets
If you are registered disabled and have a valid CEA card, a carer is allowed to enter the cinema free of charge when an adult ticket is bought. Smaller, local cinemas can also have discount offers on cinema tickets, so it's worth checking these too. Topcashback and Quidco are cashback websites that regularly offer deals on cinema tickets. VoucherCodes.co.uk and MyVoucherCodes are also excellent places to look for discount voucher codes for cheap cinema tickets.
Bring Your Own Food and Drink to the Cinema
Most people think that they are not allowed to bring their own food and drinks into the cinema, but that is not the case. Undoubtedly, the owners of the cinemas would prefer their customers to splurge 5 pounds on a small box of popcorn, but if you are at the cinema in a group, it can add up to a serious amount of money on top of the price of the tickets. As long as you do not take alcohol or hot beverages into the cinema and you are not blatantly obvious in what you are up to, there shouldn't be a problem. Take advantage of any special offers that will result in getting discounted snacks for less money.
Conclusion – Cheap Cinema Tickets
All major cinema chains have special offers for all different groups of the public at certain pre-arranged times. The film is still the same, but by choosing to view it during the day or during the week, a lot of savings can be made. As we have shown there are hundreds of different sources available to enjoy going to the cinema without taking no credit check loans from a direct lender.
Rethinking about going to the movies? Well you can still stay home for a 'Netflix and Chill' style evening. If you don't plan on paying at all, know that watching movies for free online is not as simple as it looks!