How do airlines price their seats? When is the best time to book? Read on with Cashfloat to discover the secrets in booking cheap flights that airlines don't want you to know.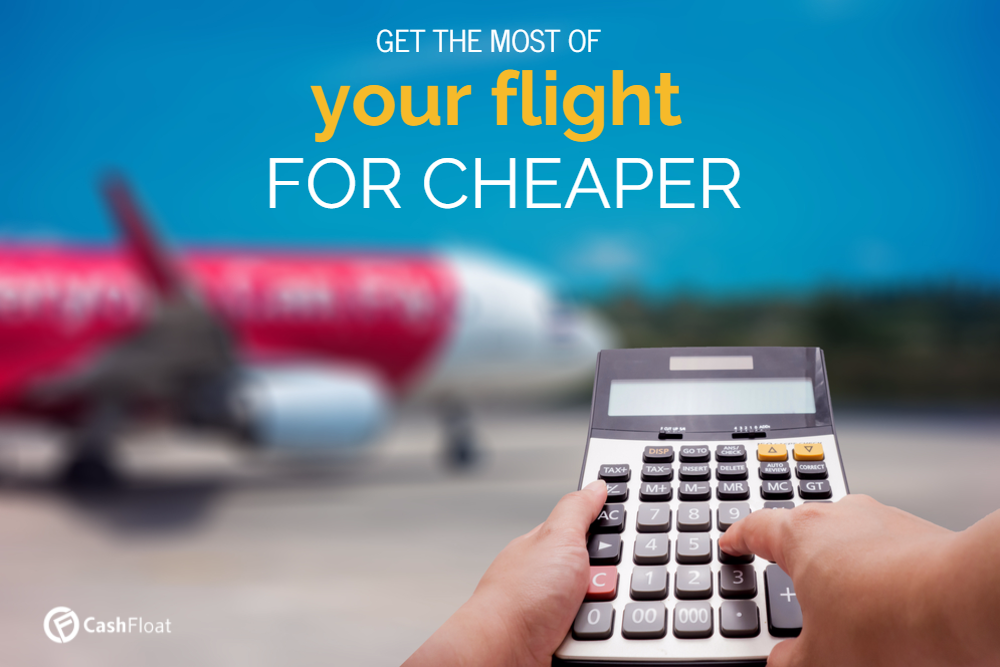 Get Cheap Flights by Searching for Last-Minute Tickets
Story highlights
Learn how flights are priced and why airfares fluctuate
Discover the best days and months to find cheap flights
Read how to get the most out of price comparison sites
With technology, it has never been easier to look for the best deals on cheap airline tickets, but it can also be a time-consuming and frustrating process. Have you ever congratulated yourself on finding the cheapest possible deal only to find your flight dropped in price a week later? Have you ever wondered how airlines price their flights and why fares can fluctuate so much on a monthly, weekly or even daily basis?
How do Airlines Price Flights?
Like any other business, an airline has to include various costs to cover its expenses: the base fare, taxes and airport fees, fuel surcharge and possibly: the service fee to issue tickets, meals, seat selection and baggage. Once an airline has decided on the size of the plane, it knows how many seats it has to sell. The plane might have different travel classes such as Business class and Economy class. However, it is also divided into various booking classes. All airlines use complex algorithms to decide on the price of fares both for different travel classes but also for different booking classes in the same cabin.
Travel is the only thing you buy that makes you richer
Click To Tweet
It is probably common sense that a flight is priced according to its length and destination but did you know that different booking classes mean it is also priced depending on how far in advance you book, days of the week you book and the rules and restrictions of your ticket? Knowing this information can help you to find the best possible deal at the best price and save you a payday loan UK.
Why do Flights Fluctuate so much in Price?
Passengers roughly divide into two groups: leisure travellers or holidaymakers, and business travellers. Airlines recognise that the two groups have very different attitudes when buying airline tickets. Leisure passengers tend to book months in advance because they wish to be sure of their holiday destination. On the other hand, passengers travelling on business often book at the last minute. Many times, the are prepared to pay over the odds because they quite literally have to be somewhere on a specific date.
After working the same routes for years, airlines have a very good idea which routes are predominantly leisure and which ones cater more for business people. So, what does this mean for the prices of flights?
If a route is mainly for leisure travellers, airlines will drop prices at the last minute just to fill up the plane and get some of their expenses back. This is when you will be able to pick up those fantastic last-minute deals. However, for business routes, they know business people are more likely to pay any price since they have no other choice, and so the prices rocket in the last few days.
The Best Days & Months to Find Cheap Flights
Flights are more expensive in certain periods of the year, therefore, you should avoid travelling by plane (if you can) during the school holidays as this is the peak season and prices rise accordingly. The same is true of half-term to a certain extent. Other times when flights are more costly are at popular celebrations like Christmas when people are more likely to travel to visit family. You might find that popular holidays in other countries can affect the price of tickets too.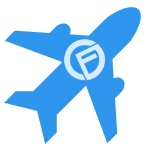 On which days will you find cheap flights?
Mondays, Fridays and Sundays tend to be more expensive as they are popular both with leisure travellers going away for a (long) weekend, and with professional people leaving or returning from business trips. A joint report by the Airlines Reporting Corporation (ARC) and Expedia (in 2015) found that Fridays are on average 13% more expensive than Sunday, while booking a long weekend from Saturday to Tuesday could lead to savings of 25% on average.
The time of your flight can also have an effect on the price of your flight. If you travel at 'unsocial' hours such as very early in the morning or very late at night, it can be cheaper.
When to Book your Flight & Last-Minute Deals
There are many last-minute deals to be found online, but they are usually more suitable for passengers who are quite flexible in both their destination and getting time off work. Or the type of person who likes to decide things at the last possible moment.
If you feel nervous at the thought of trusting to chance, when is the best time to book?
In the 2015 report by Experia and ARC, they found that for every destination, there is an 'optimum booking window' which can be anything from 2 to 11 months before the flight. Their research found that the same flight can vary by a staggering £600 difference in price depending on when it was booked. They also discovered that for domestic routes the lowest fares could be found 50-100 days before while for international flights bargain prices were available 150-225 days before.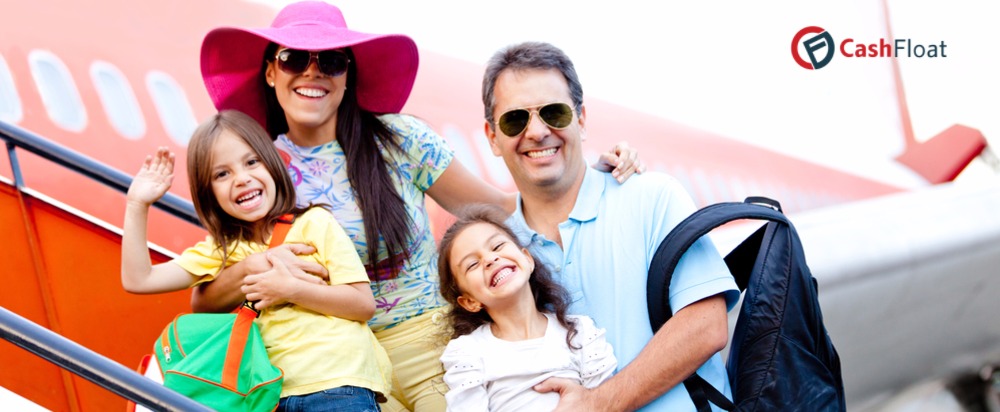 The research of the site Skyscanner had slightly different results. They found that for short-haul flights, the best time to book for low prices was seven weeks before. For long-haul flights, they found that the best time to book is 18 weeks before. They also found that it was becoming less common to find last-minute cheap flights.
In their research, the travel site Kayak recommends that destinations outside Europe in autumn should be booked the furthest in advance while if you are planning to spend winter on the continent, then it is best to book two months in advance.
Using Technology to Help Consumers
If the airlines are using technology to maximise their profits, then technology is also being used to second-guess the airlines and calculate when is the best time to book. The company FLYR have developed a tool, Fare Protection, and believe that outside the 30-day window there is a 60%-70% chance that fares will drop. They advise customers when they should buy tickets. The mobile application Hopper has been downloaded 8 million times. It claims to be able to use big data technology to predict fares up to 12 months in advance.
Until now we've covered:
How an airline decides on different prices for different flights.
Why some ticket prices keep rising while others decrease in price.
Which times of year and what days you should try to avoid flying.
When last minute deals are easiest to find.
More Tips on Finding Cheap Flights
Apart from choosing the right time to travel and to book, there are other ways to make savings and find cheap flights.
It might be cheaper to book two one-way tickets on rival airlines rather than to book a return with the same company. If you are planning a long-haul flight, you might find it more economical not to travel directly. This might add hours to your travelling time, but it will leave you more money to spend at your destination. Even having a stopover can work out cheaper in the long-run; ARC estimated it could reduce fares by up to £224.
Instead of just concentrating on cheap fares, you could use www.flightmapping.com to find out which airlines fly to and from the airports you want. Alternatively, look for other airports in the vicinity which offer better bargains.
If you have a preference for a specific airline, it might be worth signing up for their newsletters or email alerts. They will be able to send you the details of the latest bargains. Don't forget to check your inbox on Tuesdays since this is the day airlines have a 'clearance' of slow-selling flights and discount many of the fares.
Using Comparison Sites to Find Cheap Fares
There are numerous online comparison sites you can use to find cheap flights. Remember that not all airlines are included on all sites so you may have to use 2 or even three different ones to get an idea of what special offers are available. Use such sites with caution as they have limitations. A price-comparison site cannot replicate the many different preferences of every individual passenger. Also, they take into account the different booking fees of different credit or debit cards, so they are an approximation at best.
Some sites will refer you to the airline to make the booking while others will do it for you and might even be able to make up your 'individual' package with the accommodation as well.
To work out how many seats are available on the flight you want, you could try keying in different party sizes on the booking site. Try for a single passenger and then try for a group booking of 3 or 4. If the price per person is different, then there are likely to be fewer seats left, and you should book immediately.
Book Flights Cheap with the Airline Direct
Sometime booking your flight directly with the airline instead of through a comparison website can save you alot of money. Often booking through comparison websites is more expensive since airline companies have to pay to feature on these sites. Therefore, if you find a good flight deal on a comparison website check out the price on the airlines website directly. Many times the ticket price will be lower and you will save your self some exta money.
Budget Airlines – Why so Cheap?
With budget airlines, you are more likely to find cheap flights. You might dislike the 'no-frills' treatment, but it is an undeniable fact that you will be able to pick up bargains. Have you ever wondered how these budget airlines can offer such rock bottom prices?
Part of the reason why these airline companies are so cheap is that (as you might know at first-hand) they have stripped air travel of all that is considered unnecessary. No food, no drink, no complicated booking systems or generous baggage allowances are available on most flights, until you pay extra. However, there are other ways that they keep costs to the absolute minimum.
Firstly, they use smaller airports to reduce airport fees and adopt a system of 'jet fuel hedging'. This means that they sign long-term fuel contracts so they can lock into current prices. They also use one type of aircraft so they can cut down on maintenance and staff training costs. Finally, all of the plane is economy class so they can cut expenses on staff and aircraft costs in such things as furnishings
Whether you decide to opt for one of these airlines depends on how far you are travelling. You might think 2 hours of discomfort on the journey is worth it when you arrive at your destination with more money in your pocket to enjoy yourself.
Be Careful when Booking
When you have finally chosen the flight you would like, be careful of what the airline companies call 'ancillary revenue', which are all the add-ons they try to sell you when you make your booking. For example, don't be tricked into taking out travel insurance when you have already arranged separate cover.
Some of the budget airlines have been particularly 'creative' when it comes to additional surcharges, charging extra for everything from bringing an infant on board to carrying a musical instrument.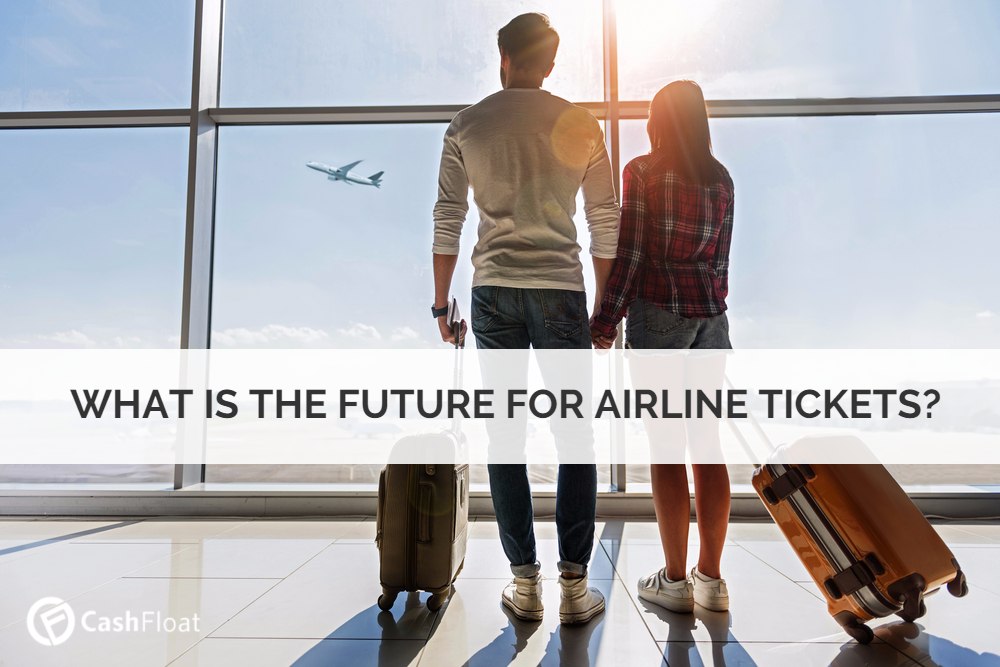 The Future of Airline Pricing
At the moment technology is being used by both airlines and passengers; one to maximise profits by trying to sell air tickets for what passengers are prepared to pay while on the other side, passengers are using apps and websites to wait for the right moment to buy when prices are at their lowest.
In October 2012, the International Air Transport Association, which represents 240 airlines, voted that all airlines, travel agents and third-party booking sites should request login information to collect the data necessary to offer personalised deals and pricing. As well as worries about the implications for personal privacy, there are concerns that it might lead to business people being discriminated against when they want to book holidays with their families. Probably by then, technology will have come to the rescue and have thought of something to scotch the airlines' plans.
What Can I Conclude about Finding Cheap Flights
With the technology of today there are many ways to finding great deals on cheap airline tickets. In this article Cashfloat discussed the secrets that airlines don't want you to know on finding the cheapest flights available. With a bit of time a patience you will be able to congratulate yourself on finding the cheapest possible deals which will help you avoid taking an instant short term loan to finance your trip.