Mum, I'm sooo bored! Sounds familiar? In this article Cashfloat presents you with some great holiday activities for kids, on a budget. Don't dread the up coming winter holidays anymore. We've prepared a list of things to do which won't cost a fortune.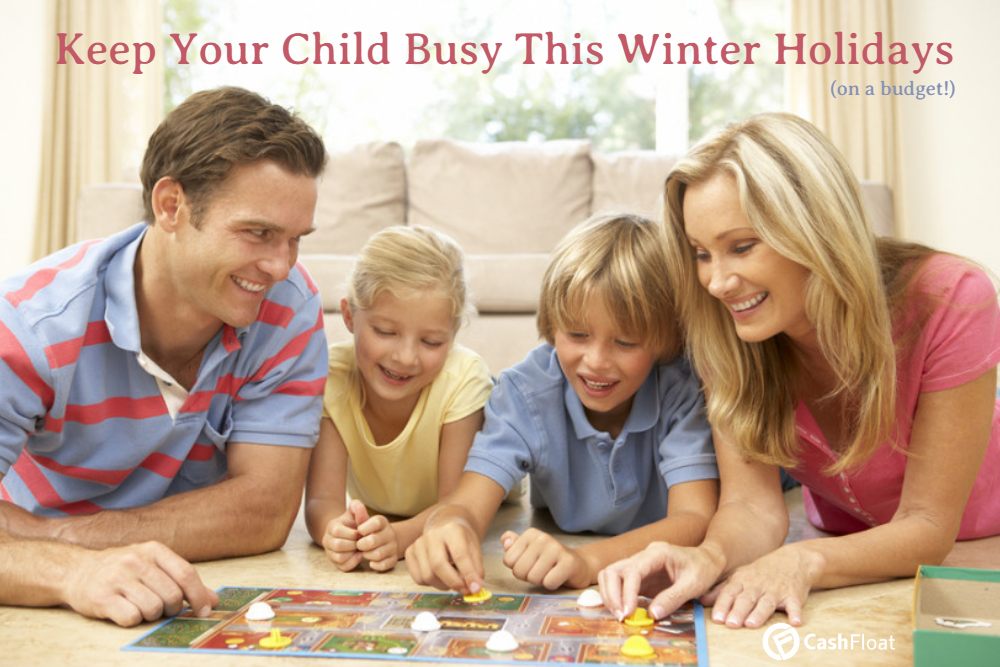 Ideas to keep children busy during the school winter holidays:
Here are some great holiday activities for kids to keep you child busy indoors during the winter holiday season:
Traditional games
Look through their bedroom cupboards and find things they didnt't know they had
Playing make-believe
Cooking & baking
Indoor ball games
Artwork & Craft activities
An indoor treasure hunt
Indoor Holiday Activities for Kids
In this article, we look at cheap ways to entertain your kids if bad weather means you have to stay indoors. We'll give you a wide variety of activities and games to keep your kids happy so you won't have to listen to them whinging 'I'm bored' or 'I've got nothing to do'.
Catering for Kids of Different Ages/Sexes
Before we present our ideas, one of the problems you might face in finding suitable activities for your kids is that they might have different interests and abilities because they're different ages or sexes.
To prevent the inevitable squabbling about what to do first, let each child choose, for example, two activities or games that they'd like to play. Number the choices and put them into a 'hat' and let the kids take turns in drawing out which activity you'll do first. Also, be sure to set a time limit on each activity before you start. This will stop boredom setting in.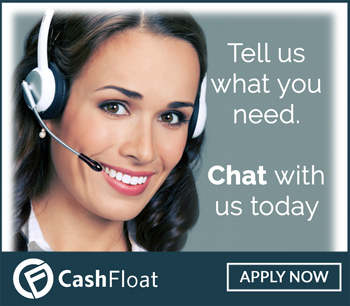 Now, let's look at some ideas of holiday activities for kids which are fun, don't cost the earth and won't require you to apply for online loans.
Traditional Games
Kids depend on their electronic devices and often don't know about the games that kids used to play before these devices were invented. Think back to your childhood – what did you use to play?
Charades, battleships, (picture) consequences, puzzles, colouring in and card games are all entertaining ways to while away a winter's afternoon and the best thing is that they are cheap. You can even mark out hopscotch on your living-room carpet by using wide masking tape.
Look through their Bedroom Cupboards
Often kids have many board games that they rarely play with or remain unopened. Have a look through their toys and see what you can discover. Often kids need the presence of a parent to actually set up the game and play it (and of course to act as referee!)
Play gives children a chance to practise what they are learning. Fred Rogers Click To Tweet

Playing Make-Believe
Younger kids like nothing better than dressing up and playing make-believe. Go through your wardrobe (and ask relatives and friends) and create a dressing-up box of clothes and accessories they could wear. Whether they pretend to be characters from their favourite films or books, it's important that you join in the fun. Older kids could use the costumes as part of a performance they could put on for you.
Playing shop is another activity that kids love. Set up a 'shop' on the dining room table using empty packets and bottles from the recycling bin and take turns to be the shopkeeper or customer.
Cooking & Baking
There are many easy things that even young children could make with your help. One favourite is to prepare pizza bases and let the kids add their own toppings.
Why not prepare and roll out some biscuit mix and allow the kids to cut out the shapes using pastry cutters? Then, give them a choice of things like hundreds and thousands or some icing to decorate their biscuits. You might find the process messy and the results less than perfect but the kids will love the fact that they've made something all on their own.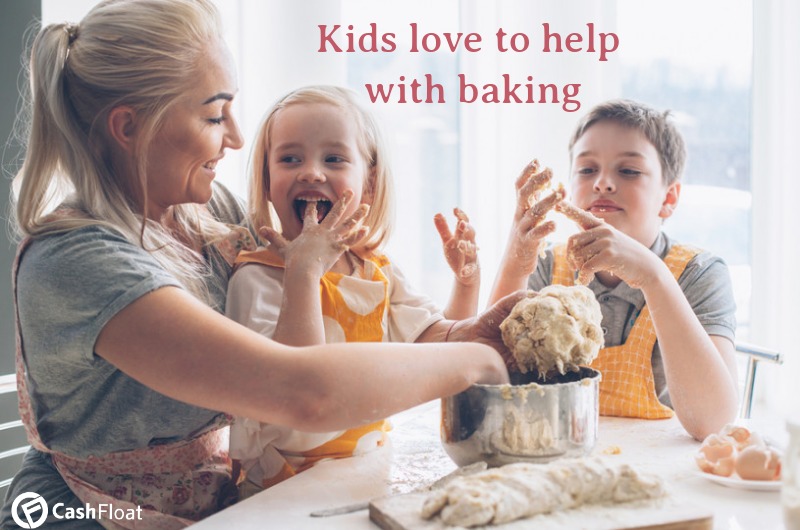 Indoor Ball Games
You're probably wondering how ball games would even be possible at home without half of your ornaments being broken. However, there are ball games that can be played safely indoors.
You could make your own ten-pin bowling game using empty toilet/kitchen rolls or plastic bottles as skittles. Set them up in the triangular shape and let the kids compete to see how many 'skittles' they can knock down.
Croquet is another DIY ball game that can be played inside. Make the hoops out of cardboard bent into shape and use an empty kitchen roll as the mallet. Set out a course around the living room and even into the hall/dining room. The same set-up could be adapted into a crazy golf course by the addition of obstacles.
Artwork & Craft Activities
Stock up on inexpensive craft and artwork supplies from supermarkets and one-pound shops and add empty food containers such as cereal boxes to create an 'art box'. The types of arts and craft activities you do with your children depend on their ages.
Younger children will enjoy decorating paper 'snowflakes' to stick on the windows or creating collage pictures of winter scenes using old magazines or Christmas cards. Older children will be able to make more difficult hanging decorations for the Christmas tree.
Here is the easiest way to make you own slime, try it out!
An Indoor Treasure Hunt
A treasure hunt can easily be played indoors though you'll need some time to prepare and write the clues. Think of family jokes and stories from your shared past to personalise the clues and adapt the difficulty level to your kids' age. The 'treasure' doesn't have to be expensive – hide some sweets or chocolate. For most kids, the search itself is the most exciting part of the game.
Conclusion – Holiday Activities for Kids
You really don't need to spend much money to entertain your kids and you should surely not need to take out any wage day advance loans for this. The undivided attention of their parents is what most kids want rather than expensive days out to indoor ice rinks, etc.
It is important that kids get out in the fresh air over the holidays too. Weather permitting, make a point of leaving the house. A brisk walk to the park or a visit to a Christmas fayre or a day out to free art galleries won't cause them any harm if they're wrapped up warmly. A mixture of both indoor and outdoor activities will give the kids a variety of things to do so that they won't even get the chance to feel bored.