Spending time together on Valentine's day is one of the greatest things we can do for our loved one. Do you think it needs to break your budget? Well, Cashfloat knows it does not. We bring you some great cheap Valentines Day ideas for couples on a budget.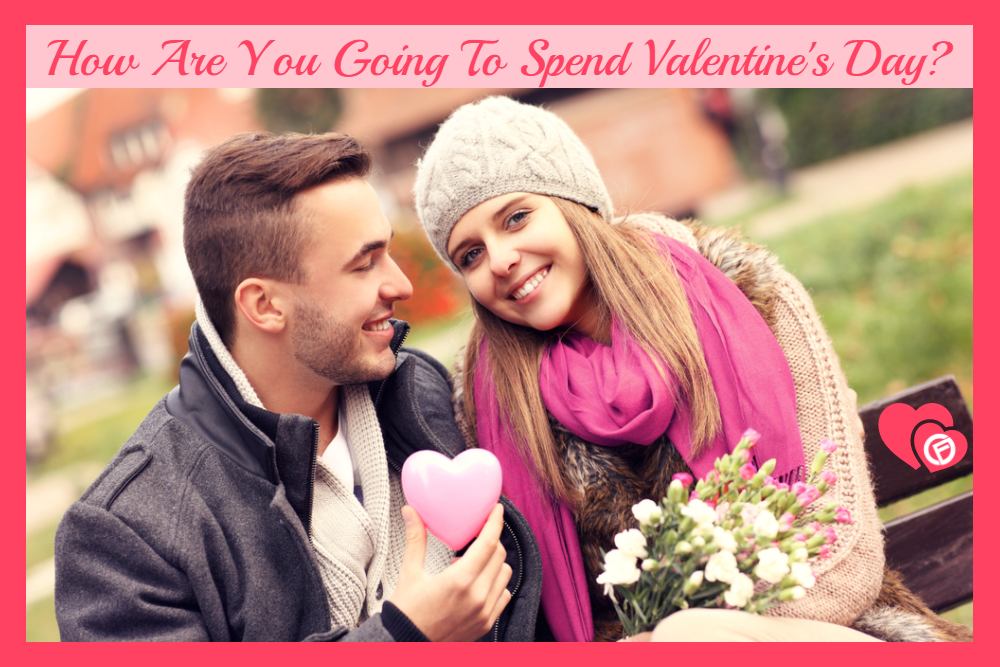 In this article about Cheap Valentines Day ideas we shall learn about:
How to enjoy the day out on Valentine's Day without breaking your budget
8 cheap Valentines Day ideas
Conclusion
Cheap Valentines Day Ideas
We all appreciate having a holiday that is all about showing some love. So what's the problem? Money. Without money, all the common dates such as a weekend escape or even a night at the ballet are off limits. And do not even get started on presents. So what is a girl on a budget to do? Taking out a cash advance to finance your Valentine's Day should not be an option. Instead, try one of these inexpensive date ideas, which are far more original than just a dinner out, and will not make a hole in your pocket either.
Play this quiz to see what kind of girl friend you are.
Cheap Valentines Ideas Do Not Mean Less Fun
Sometimes it sucks being a couple on a budget trying the art of budgeting. However, it is also a real test of your relationship. If you can not afford to go to the movies or out for dinner often, you need to find fun that is creative and affordable, whether that is Netflix and PBR or going on mountain biking trails. Odds are, you bond far more on these kinds of dates than you would at a restaurant or even at a dark theatre.

Get some food and explore your city
Every city has those places which are not often visited but still interesting. Take a lunch with and stroll around the area enjoying your food. If you are looking for some great ideas what to do in London on Valentines Day you can look on visitbritainshop.com.

Spend a day in the museum
There are plenty of museums out there which are cheap or even have free entry! A natural history museum may be a good idea since everybody loves dinosaurs and weird taxidermy collections. You will find places to eat at museums where you can sit down to rest your legs.

Go hiking or snowshoeing
The best thing about the great outdoors is that it is totally free unless you are paying for parking your car in a country park. Still, long hikes are a great way to improve the relationship with your loved one. Regarding snowshoeing, many city recreational departments offer cheap rentals.

Head to a roller rink… or roller derby match
Couple's skating could be lots of fun. If you're lucky, the rink will have a disco ball to set the retro mood. If you would rather not fall on your face hand in hand, go and see some local derby girls kick butt instead.

Build a fort
Is there anything better than cuddling up in your own tent fort? If your fort's large enough, you can even eat a romantic V-Day dinner in there with candle lights. This will be Valentine's Day bonding at its best.

Spend a day at a flea market
Try on bizarre kimonos or fur jackets, ogle vintage typewriters, and buy each other a unique token of affection at the end of the day. At flea markets and thrift shops, looking around at the junk is half the fun.

Go to a nearby concert or comedy show
Neighborhood concerts are usually cheap and fun to go to. Look in your local newspapers in advance to find out the time and place of these concerts and comedy shows. You can have lots of fun here and sing your way into the night.

Play some great games into the night
You may want to make this a dual date, based on what games you want to play. However, you can not go wrong with a good board game. Get some good food on the table and you are some to find some great commpany.
Valentine's Day is festival of romantic love when you can give letters, flowers or presents to your spouse or partner. All these things do not involve you spending much money. Love is not bought with money, but by giving. So give presents, (even small ones), spend time with your loved one, say some kind words to them, do acts of service for them, and of course some warm hugs are always appreciated.
Conclusion – Cheap Valentines Day Ideas
With all these cheap Valentines Day ideas, you can be sure to have lots of fun and some great bonding time with your valentine. As you have learnt, having a love life does not have to be expensive and surely does not have to involve taking out short term loans to have all that fun!