Do holidays in the sun make cheap winter holidays?
Cheap winter holidays in the sun are cheaper than going to the same destination during the summer holidays as less people are taking extended breaks abroad during the winter. Here are different ways to take a holiday whiles keeping the costs down.
Research for the best bargains
Booking direct and travelling with friends
Waiting for the sales
Some great winter holiday destinations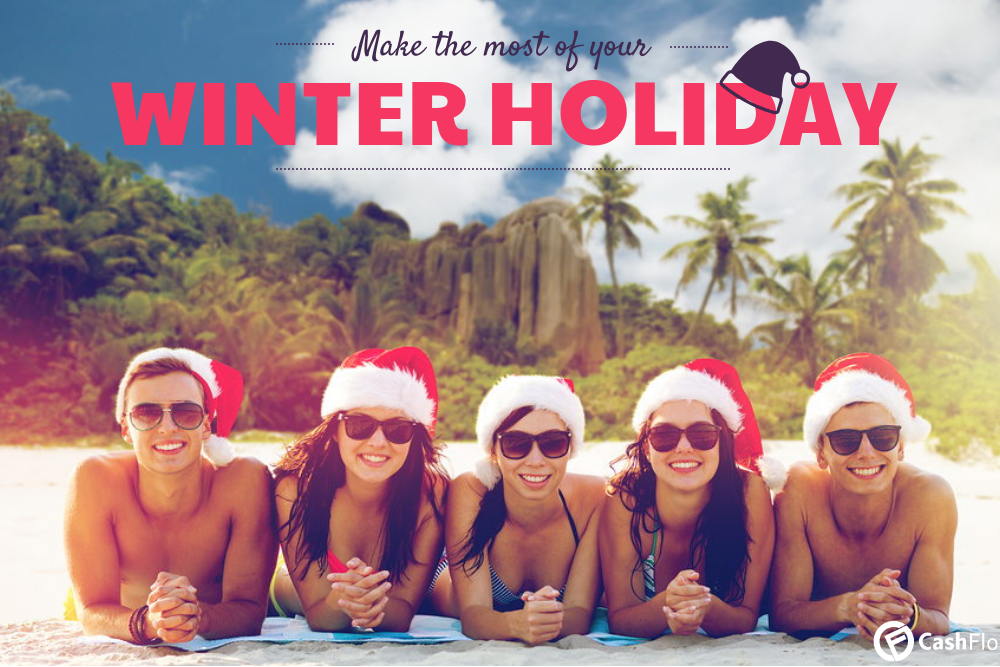 Cheap Winter Holidays
By avoiding the expensive summer holiday period, you can visit year-round destinations during the bleak wintertime when you really appreciate the warm sun on your face or a mountain winter wonderland. The majority of holidaymakers jet off to sunnier shores during the British summertime and do not give much thought to taking their break during the wintertime. You can bag yourself a great bargain during the winter months once the peak demand has subsided after the Christmas holidays and demand is not as high. So if you fancy taking a winter break without breaking the bank read on for some great money-saving tips from Cashfloat online loan lender.
Do your research to find a great bargain winter holiday
Your destination will play a big role in the price of your holiday. Check out routes that budget airlines fly to that are near to a place that you think would suit you. The Alps is the most sought-after destination for winter ski holidays, but their prices are hugely inflated due to their popularity. If you love the atmosphere in the Alps, choose early December or March during their off-peak season and check out all inclusive deals including ski hire as food as the drink is overpriced at popular resorts. Try lesser known ski resorts in Bulgaria, Greece or Italy for lower package deals.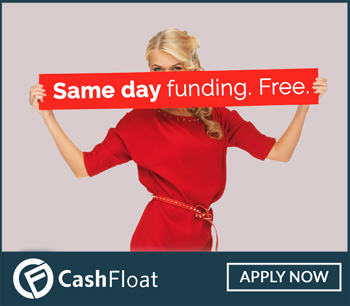 Round up friends and family and travel in a group for a discount or book direct
Holiday companies offer discounts for group bookings that will save you all a bit of cash. If they do not offer it, then make sure that you ask for it. Travelling with a holiday company can be expensive, but you can also find great offers when they need to sell a resort. Most of the time you can find the same holiday when you book directly with a hotel or use discount travel sites to find accommodation to suit your budget.
Check out private apartments and wait for the January sales
Think about renting an apartment from a friend or find a private rental and do a bit of self-catering to cut costs. Booking flights in advance will allow you to get the airline's cheapest price and save a lot of money once the discount of the whole party's tickets is taken into consideration. If you can wait until the last minute to book you will find amazing reductions in winter holidays. By waiting until after Christmas, you will be able to bag a bargain in the January sales that most holiday companies take part in.
So what have we learned so far?
You can find great cheap winter holidays at bargain prices
Choose resorts where budget airlines fly and book early
Choose less expensive ski destinations and look for all-inclusive deals
Travel with friends and family to get a group booking reduction
Book direct to save on travel agent's fees
By choosing a friend's apartment and doing some self-catering, you will need less spending money
The January sales have big reductions on holidays, as do last minute deals if you don't mind where you are going
Travel to Thailand after the Christmas holidays for greatly reduced packages
Once the Christmas season is over, Thailand becomes much quieter, and accommodation will cost much less. It is very cheap to eat out her so your spending money will go further. You can find winter holiday packages for as little as £550. Thailand has many nature reserves and National parks, along with some of the finest beaches on the planet. It is not all backpackers and all-night parties; there is a spiritual, amazing side to see in Thailand.
Visit Florida during the wintertime when it is less busy
Florida is a very popular tourist destination during the summer months but is still busy during the winter. You can find package deals on lastminute.com for around £500 for flights and accommodation. Once there, it is not only the theme parks that offer a great holiday. There are plenty of fabulous beaches and cities to visit too.
Staying in England for a mini break
Sites like Groupon feature many hotels across the country with spectacular deals for off-peak, winter weekend breaks. You can choose from city hotels to get out and enjoy the sights of London to Murder Mystery Themed nights in Hertfordshire from £50 a night.

It's as warm in Spain during the winter time as our Summer!
In just two hours you can be in Sunny Spain for as little as £200 and enjoy temperatures of around 17 degrees in January and higher during the rest of the winter. Spain is Britain's most popular holiday destination with hundreds of resorts for you to choose from. There is plenty of sightseeing to keep you busy and a great well-priced rail network allowing you to visit other towns and cities.
So what can we conclude about making more of your cheap winter holidays?
A cheap winter holiday can replenish your depleted batteries and give you a break from the short dark winter days. Most people take their holidays in the summertime and miss out on many cheap winter holiday deals. The fact that you can cross oceans for around £500 during the winter may come as a surprise to many as these kind of destinations are usually high priced. By being a little bit flexible, you can save heaps of money by choosing a less popular destination that will still give you a great holiday break. For further reductions on airfares, you can book as soon as budget airlines release their tickets to secure the lowest price. If more people knew how much they could save on a winter holiday, they would become more popular. Need a payday advance? Apply with Cashfloat today!