The 2021 Guide to Debt Management Companies
– Chapter 4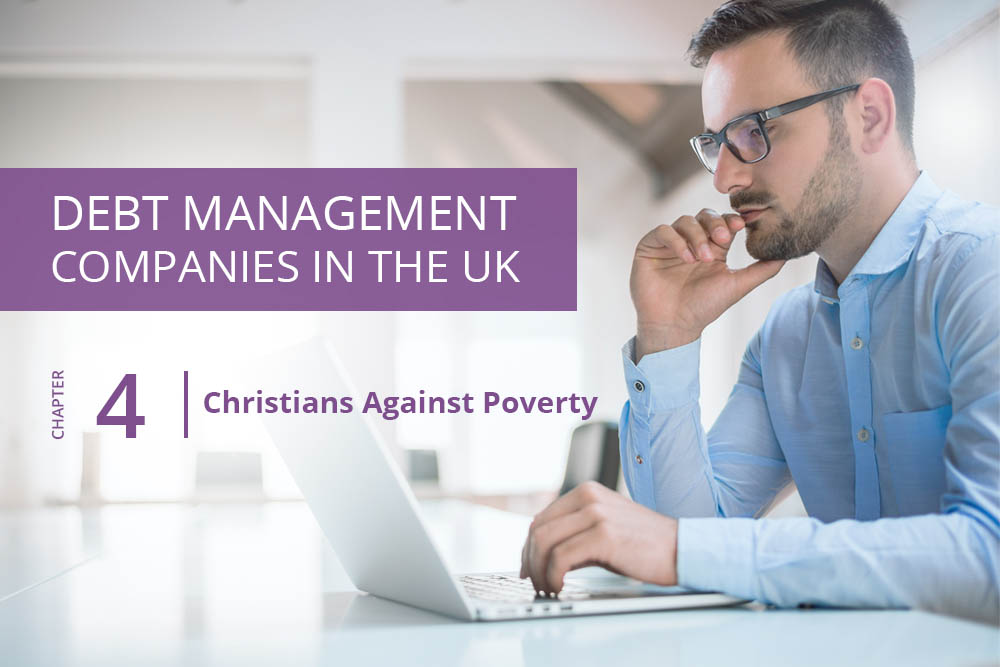 Western Circle trading as Cashfloat is a payday loan lender in the UK. The payday loan market has become known as an irresponsible and reckless industry. However, Cashfloat has worked hard to become one of the UK's leading lenders that work in a responsible, compliant manner. As part of our series on debt help, we will look at one of the debt help solutions in the UK: Christians against Poverty, or CAP.


The Start of a Charity that can Transform Lives
It is a sad fact that many people in the UK are unaware of where to go to for help when they are struggling with debt. Many people try to go it alone by extending their borrowing or asking for help from family. However, the moment will arrive when you have tried all the usual avenues and it is time to get help.
Sadly, many people have not heard about the Christians Against Poverty charity. They specialise in debt counselling and organising debt management plans. It may be that the mention of religion has led some people to ignore this charity. Or it may be because the charity has not had a great deal of exposure in the media.
Whatever the reason, it is a shame that so many people are still suffering hardship that could even extend to having no food on the table. These people should know there is a bank of people ready and willing to give help.
How Did Christians Against Poverty Start?
John Kirby is the founder of the Christians Against Poverty charity, and he has a background in finance. In his home town of Bradford, he saw many people who were swamped with debts. These people had no chance of repaying and decided to put his expertise to better use.
Having a thorough understanding of financial matters enabled John to start helping families. There were families in danger of being thrown out of their home. There were also some whom were being faced with threats of violence from unlicensed moneylenders.
John's work began in 1996. This was a time when credit was so easily available. People from all walks of life were being offered thousands of pounds worth of credit through credit cards and personal loans. Young people and even those on benefits were being targeted by greedy finance companies. They were companies which performed cursory background checks. Many of these families have had their lives blighted by the long term problems of debt.
The first step to helping families and individuals who were in debt was to give them help with budgeting their income. Next, John used his financial knowledge and skills to negotiate with creditors so that families in debt could begin to rebuild their shattered lives.
Christians Against Poverty Expands
By 1998 John Kirby had set up a further four centres in the UK which were helping people to escape the hell-hole of poverty. All the centres are operated through local churches. Using them as a partner together with people who have been trained as debt counsellors, the charity started to make inroads into tackling debt amongst some of the poorest people in the country.
The charity is fully aware that not everyone who is in debt is at fault. No one who seeks its help is made to feel belittled because they have financial problems.
Free Debt Counselling
Whilst it is very easy to slip into debt, getting out of it poses a huge problem and most people do not know where to begin. This is when a skilled debt counsellor can help. Debts that have spiralled out of control can and do have a huge impact on personal lives. There is a constant feeling of anxiety and powerlessness as well as shame and worry about what the future holds.
Relationships, work and mental health can all be at risk when debts have got a hold in your life. This is one of the reasons why Christians Against Poverty provides counselling as well. They provide it in addition to helping families to deal with letters from creditors when negotiation is required.
| | |
| --- | --- |
| Christians Against Poverty | Contact Information |
| Website | https://capuk.org |
| Email | info@capuk.org |
| Telephone | 01274 760720 |
| Address | Jubilee Mill, North Street, Bradford, BD1 4EW |
Not Just The Practicalities
Although the practical side of dealing with debt is very important, there is an emotional side to financial problems that also needs to be addressed. As such, the debt counselling offered by Christians Against Poverty looks at the underlying causes of debt and how it can be tackled. This can include some soul-searching into whether the debts were accumulated because of personal issues. They also look at how these can be prevented from happening in the future.
Causes Of Personal Debt
There are many reasons why some people get into debt. The charity can help to bring these out into the open so that you can see how and more importantly why it happened. In this life, anything can and does happen. Redundancy, illness and sheer bad luck can strike at any time. Unless you have some savings as a safety net, any of these events can lead to a sudden serious money problem. On the other hand, if you have a steady job and take out a loan with the knowledge that it can be paid back, there does not appear to be a problem.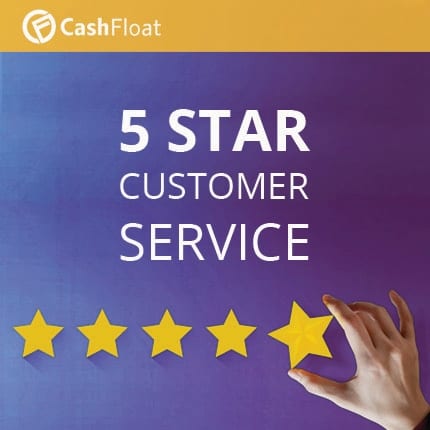 The counsellors at Christians Against Poverty can help you to address the underlying causes of debt and show you a way out for the future. By understanding the causes that may have led to a debt situation there is a good chance that this will not happen again in the future.
Other Services From Christians Against Poverty
There are over 300 debt centres at the current time, there is no doubt that Christians Against Poverty is a force for good. In addition to debt counselling and debt management plans, the charity also helps people with addictions. (Addictions can be a cause of debt). They help to gain employment, life skills and teach many families how to survive on a low income. Sadly, there are many families struggling. And these families are totally unaware that they are entitled to some government benefits. This is one area where Christians Against Poverty helps as well.
What Will The Future Bring for Christians Against Poverty?
This brief look at Christians Against Poverty shows that there is a way out of debt. Moreover, it shows that whatever background they are from, families can get the assistance they need to achieve financial freedom. The charity hopes to have expanded to over 1,000 centres by 2021 and all of this is being done with no help from the government.
In later articles we will look more closely at the charity. We will explore the range of services that are offered to those families in the UK who most need help with money problems.