The 2022 Guide to Debt Management Plans
– Chapter 29
Citizens Advice helped 280,000 people with debt issues in 2020. Wondering if they can help you too? Read this article from Cashfloat to learn what they provide.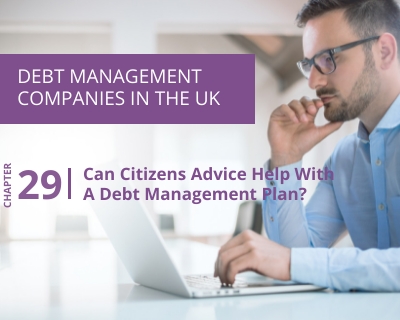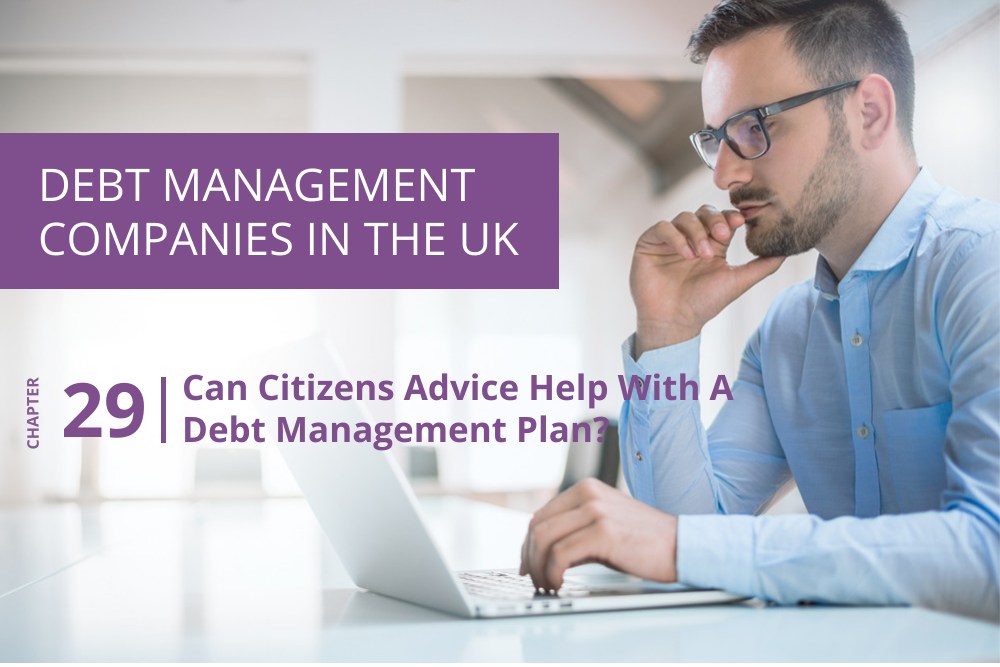 Article highlights
Citizens Advice helped 18 people every minute in 2020
On the Citizens Advice website there is a wealth of information on money and debt
Cashfloat is a UK provider of payday loans. Our loans help people to overcome short term financial problems. As well as providing loans to people, we also publish helpful advice on our blog. The advice we provide on our blog covers a range of topics, including how to save money with DIY, how to claim benefits if you need to and how to avoid getting into credit card debt.
This article is part of our guide to debt management plans and discusses how Citizens Advice can help people with a debt management plan.
Citizens Advice Debt Advice
Citizens Advice are well known across the UK for the useful advice they are able to offer people on a range of issues. One of the issues they are able to help with is debt and one of the debt issues they are able to help with is debt management plans (DMPs). Debt management plans are a debt solution, whereby someone who is in debt will negotiate with their creditors to have lower monthly payments for their debts. They will then pay off their debt, in full, at a reduced rate and over a longer period of time than they originally planned. While the basic idea behind them is simple, there are a number of things to consider and various pitfalls to avoid when starting a debt management plan.
Normally DMPs are arranged on behalf of the person who is in debt by a third party, known as a debt management plan provider. The DMP provider helps the person with their budgeting, handles negotiations with creditors and also carries out ongoing management of the plan. Crucial to the success of a debt management plan is receiving good advice on whether it is the right thing to do and in having a good DMP provider.
Get Help With Debt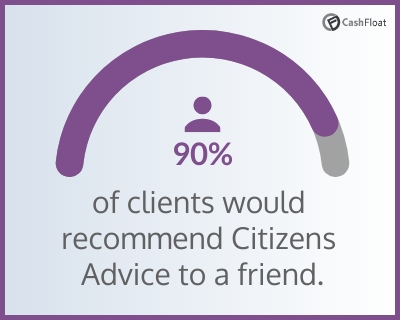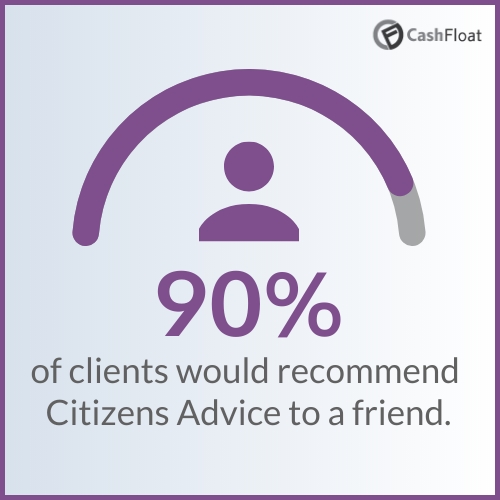 As we just mentioned, it is important that people who are in debt receive good advice on how to tackle the problem. There are many ways to confront debt and it is important to make the right choice about how to do it. Tackling debt in the wrong way could cost someone a lot of money or could cause other serious problems. Citizens Advice is one organisation that is able to provide free, professional and impartial debt advice. There are also a number of other charities which do the same thing. Major specialist debt charities in the UK are StepChange, the Debt Advice Foundation and Christians Against Poverty.
It is always better to receive debt advice from a debt charity than from a debt management company. Debt management companies are commercial businesses which exist to make a profit. On average they charge fees of 17% for providing debt management plans and this fee can add thousands to the cost of a debt. On top of this, they have been known to give bad advice to clients which has just served to make them money. There is no reason to go to a debt management company, when you can receive a free and better service from a charity.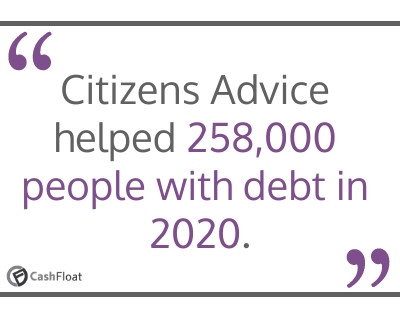 Citizens Advice and Debt Management Plans
Citizens advice have a range of online resources and trained debt advisors that you can speak to if you need help with debt. If you need to find out about debt management plans, their online DMP information section is a good place to go. Alternatively, if you would like to speak to a debt advisor in person, you can call 0800 240 4420.
Debt Advice
Citizens Advice provide comprehensive debt advice covering all matters related to debt. They are able to offer advice on how a person should go about tackling debt if they are unsure what to do. Debt can be very complicated and the best way to approach a debt problem will depend on an individual's circumstances. The crucial first step in tackling debt is deciding what is the best thing to do about it.
Citizens Advice's online debt information library and debt helpline can help people to understand what their options are if they are struggling with debt. With the help that is available many people are able to make a choice as to what the best way to tackle debt is. For some people, a debt management plan will be the best option and for others an alternative solution will be more appropriate. Whatever the choice a person makes, Citizens Advice are able to help people to make that choice. Following on from this, they can provide ongoing advice as a person tackles their debt with their chosen solution and works towards becoming debt free.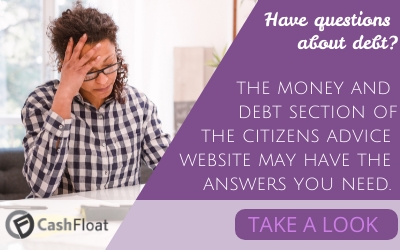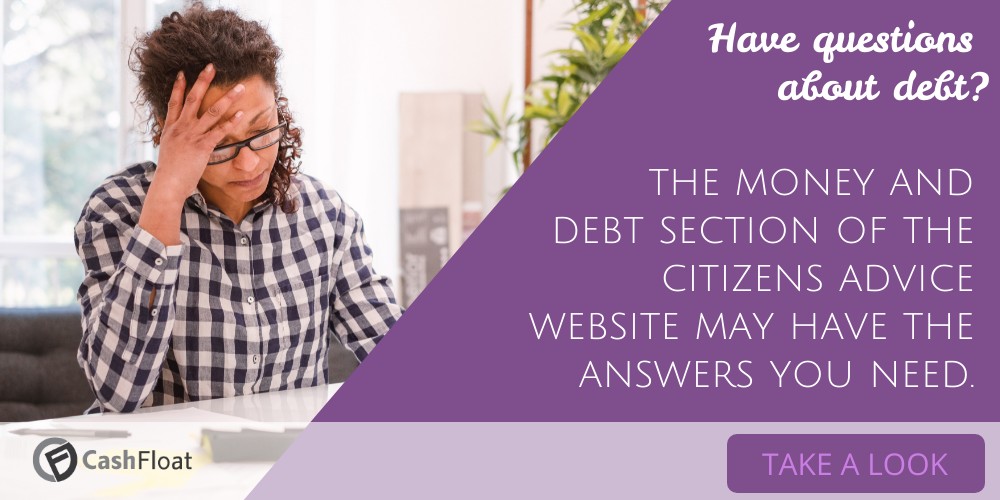 What is Available in Citizens Advice's Debt Information Library?
In Citizens Advice's Debt and Money section there is a wealth of information about debt. Topics they cover include:
How to start to deal with debt
How to deal with urgent debts
What to do if the coronavirus pandemic is affecting you financially
What debt solutions are available, such as DMPs, individual voluntary arrangements and debt relief orders
How people can budget themselves more effectively
What to do about mortgage problems
How to deal with rent arrears
What action creditors can take to recover debt
How to contact creditors, including sample letters that you can use
What Does the Debt Helpline Provide?
Citizens Advice's debt helpline is staffed by trained debt advisors who offer good advice on what to do about debt. Their advisors can handle anything from basic enquiries to complicated questions about different debt solutions. Trained debt advisors are also available through an online chat service.
Do Citizens Advice Arrange Debt Management Plans?
Citizens Advice do not act as a debt management plan provider. However, they do offer good advice on how people can go about finding a good organisation to be their DMP provider. One of the ways they suggest is by contacting a local Citizens Advice centre and asking for a referral. On top of doing this, they also provide good information on what people should consider before deciding to pay for a DMP.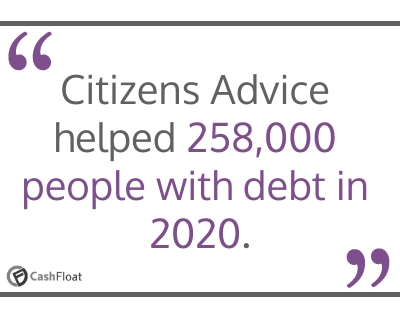 How to Contact Citizens Advice
If you are struggling with debt and would like to have free, professional and impartial advice, do not hesitateto get in touch with Citizens Advice. Citizens Advice can help people to overcome even the most serious debt problems. No debt problem is unsolvable and Citizens Advice's debt advisors and online information have helped countless people to become debt free.
| | |
| --- | --- |
| Citizens Advice | Contact Information |
| Online Debt Resources | The main debt information library is available here. For advice about debt management plans, go to here. |
| Debt Helpline | 0800 240 4420 – Lines are open from 9am to 5pm Mon – Fri |
| Online Debt Chat | Online chat with a trained debt advisor is available from 8am to 7pm Mon – Fri |
| Your Local Citizens Advice | You can find your local Citizens Advice here |
In Summary…
Citizens Advice is a great organisation to go to if you are struggling with debt. The information they have available and the assistance their debt advisors can provide can be a great help in overcoming debt. If you are struggling with debt, do not be afraid to get in touch with them.