The 2020 Guide to Debt Management Companies
– Chapter 23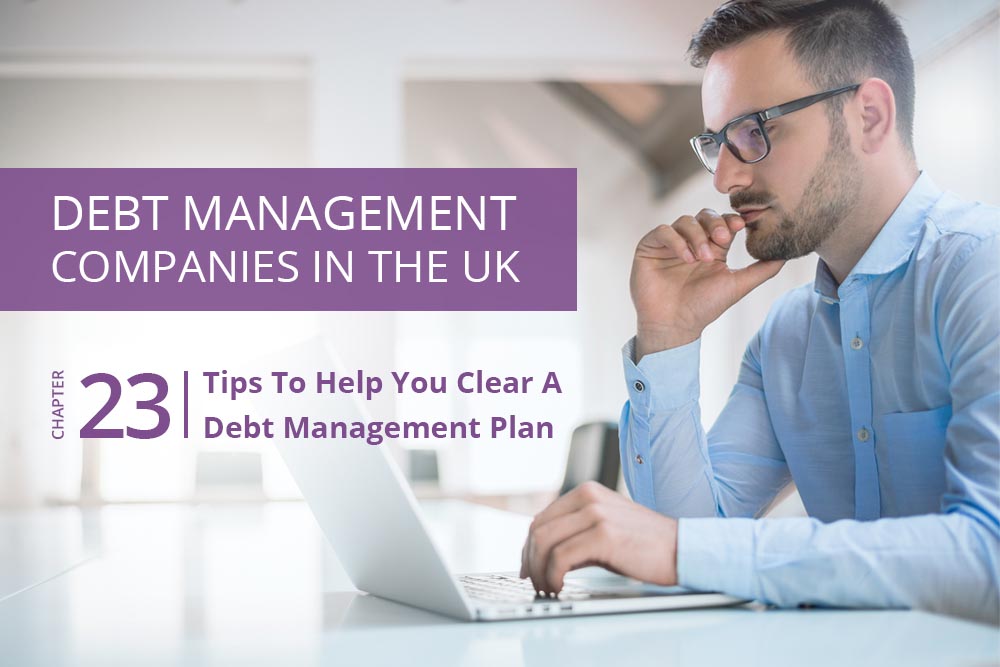 Western Circle Ltd trades as Cashfloat to provide short term loans in the UK. Aside from helping people overcome short term difficulty with our loans, we try to help everyone understand debt and its repercussions and solutions. In this article, we will give you some useful tips on how to clear a debt management plan.
How to Live with a Debt Management Plan
Having undertaken the first steps to clearing your debts you may be thinking about how to exit the debt management plan as quickly as possible. There is more than one approach to this situation. One of the most important aspects is to get everyone in the household involved.

Devising a Sensible Budget
If you want to clear a debt management plan and reduce your outgoings the whole family has to be involved. It is of little use if you are cutting back on niceties and extras while your partner or children continue to spend as before. So, drawing up a sensible budget is the best way forward as you try to eliminate your debt. Read here how your debt management plan affects your partner.
The first step in drawing up a budget is to collectively decide how to cut back on non essentials. A morning coffee from Starbucks doesn't seem expensive but cutting it out can make significant savings. However, it is important that your budget is realistic or it will not work.
So, don't sell all your clothes on Ebay or live like a monk on retreat just to make a few pounds. Factoring in some funds for new clothes and birthday presents is being realistic and does not constitute overspending. Life with a debt management plan goes on. It merely makes people aware of ways to cut costs like SKY TV and regular dining at restaurant.
What Is An Essential Item?
Most people will resent giving up everything and what constitutes an essential item for one person does not for another. Therefore, it is important to allow a little of the money that you have for personal spending. Women won't want to do without make up and men may need to go to the occasional football game.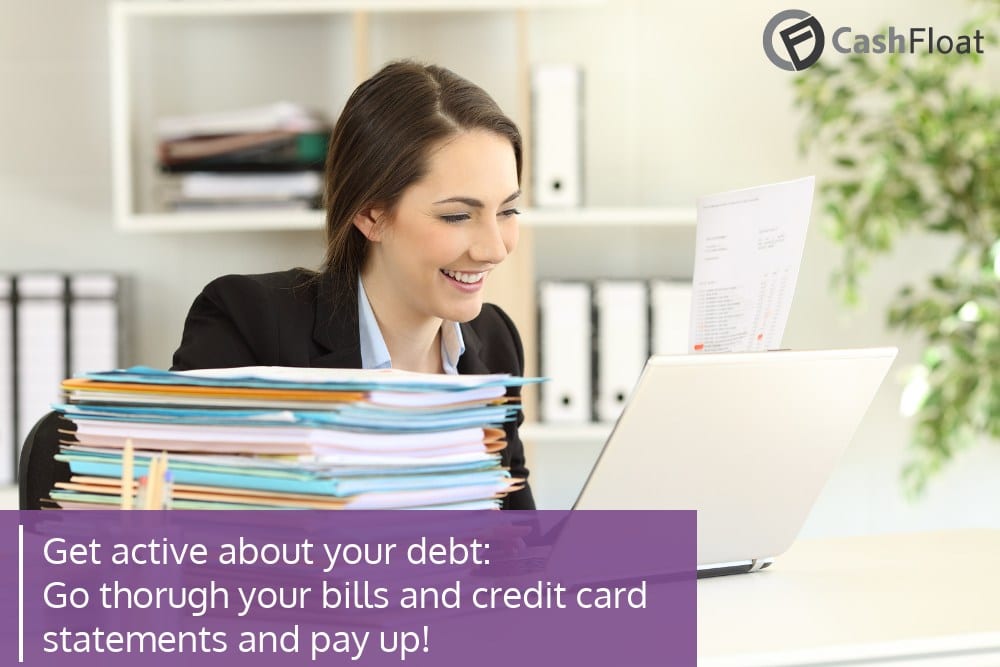 Emergency Money
Even though you are working to clear a debt management plan, saving some money for emergencies is essential. A broken down car that you need for work or a broken central heating boiler can be costly to repair. Always allow some extra funds in the kitty for events like these.
If working out a budget that you can live with does not appear to be working, it is possible that a debt management plan may not be the best way forward to deal with your debts. Five years can be a long time to be on a plan if you have no money to spare. In this case you can ask your debt management provider to look at other options.
Keeping Track Of Your Debts
Watch The Statements
When involved in a debt management plan, it could be tempting to let the debt management service take all responsibility. However, monitoring the monies that are owed to creditors will allow you to keep track of your situation and keep you up to date about items like interest charges.
Updates For Debt Management Providers
Keeping your debt management service advised of changes in your circumstances is also essential when you have a debt management plan in place. If you are struggling to keep up the payments then you should advise the company as soon as possible.
Changes such as reduced hours at work or unexpected large bills that have to be paid can make a difference to how much money you have to spare. At the end of the day a creditor will want to see some return of their money. So, they may be amenable to reducing the monthly payment to ensure the the plan remains on track.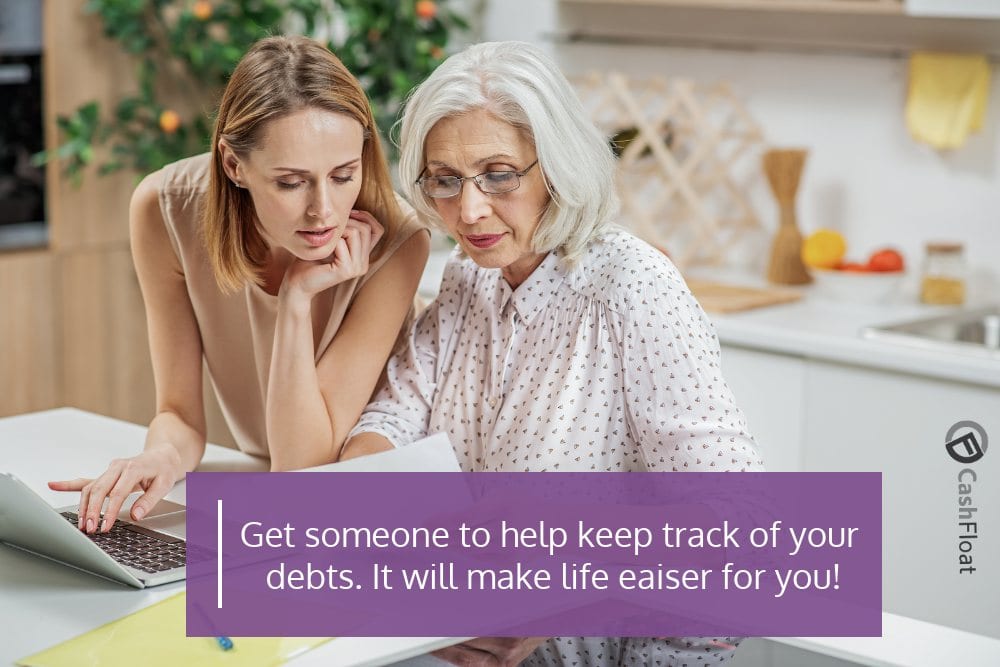 Extra Income Or Bonuses
If your salary is made up of a monthly amount and then an annual bonus, the bonus may not be included in your income and expenditure list. Whilst this is a good idea as it may not be a guaranteed amount each year, when it arrives, don't be tempted to blow the lot on something nice. If you can bring yourself to think ahead to a time when your debts are paid off you may decide to save the extra funds in a separate account which can be used for emergencies or it can be put towards clearing your debts, or even to clear a debt management plan that you have had in place for a while.
Debts And More Debts
Taking On More Credit
Being in a debt management plan may be hard. It leaves very little left over for celebrations such as birthdays or Christmas. As a result there may be a great temptation to go into an overdraft (if you still have one). Or, you could be attracted to the idea of a getting a payday loan just to appease the expectations of your family. However, this will always make your situation worse and will only exacerbate financial problems.
Having a sensible budget should allow you to cope with times like these so that you are not caught off balance by the demands of the usual pressures of society.
There are lots of ways to make small increases in your income. The Internet is full of good ideas about how to make some extra money. This could be as simple as renting out your driveway as a parking space (a good idea if you live near a premiership football ground). Or you could let out a spare room to a hard up student. Be innovative in your thinking and you could find ways to pay for those extras during a difficult time.
Making Extra Payments To Clear Your Debts
One of the drawbacks of a debt management plan is that it is an informal agreement with creditors. This means that if the same creditors decide to contact you outside of the agreement there is nothing that can be done by your debt management provider.
It could be the case that constant requests for payment from one or more creditors may make you feel inclined to give them some more money outside of the plan. However, it is vital that you do not bow to this kind of pressure. Once you make this first commitment it is likely that they will try again every week.
Being on a budget that has allowed money for essentials such as food, utility bills and clothing means that you have already pared your spending to the bone. So, be strong and say no to demands for extra payments and just ensure that the agreed monthly sum is paid to your debt management service provider.
Can I Survive a Debt Management Plan? – Conclusion
The answer is YES. Having made a commitment to making the monthly payment on a debt management plan you have taken the first steps to regaining peace of mind and regularly making payments to reduce your debts until they are cleared. With the support of your family and a professional organisation that does not charge a fee there is always help on hand that will allow you to get through this difficult period of your life.
Coming out the other side of a debt situation will also help to strengthen your resolve never to get into these kind of money problems in the future. If you are now considering contacting a debt management company to set up a plan then look for one of the charities like Christians Against Poverty or StepChange. These are two organisations that do not charge for their services and this can help you to exit your financial problems without paying any extra money.