Have you been shopping at a closing down sale? When a shop goes into administration, your consumer rights may be affected. In this article, Cashfloat explores your rights as a consumer when shopping at closing down sales.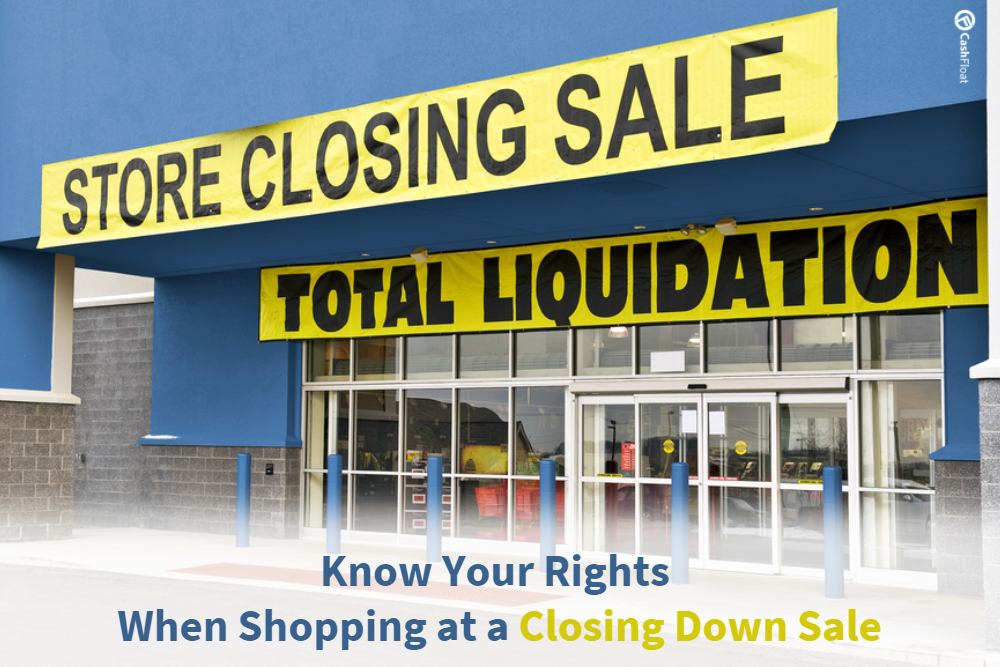 In this article about shops under administration, we shall examine:
Shops under administration
Exchange of products & refunds – non-faulty goods; faulty products; items in closing down sales
Protection offered by your method of payment – credit cards; debit cards
What happens to retailers' loyalty schemes, vouchers & gift cards
Picking up bargains at a closing down sale
Conclusion
Story highlights
Stores don't have to exchange items bought during a closing down sale
Paying by credit cards offer you additional protection
Learn how to protect yourself from loan sharks
Shops Declaring Bankruptcy
The news in early 2018 that Toys R Us had gone bust is another in a long line of chain stores that have gone into receivership. These closures have transformed UK High Streets over the past decade.
Although most of us are aware of our consumer rights when it comes to the purchase of goods and services, what happens when a shop has closed down or is about to close? In this article, we answer all the questions you may have about the exchange of goods, gift cards and vouchers and how to make sure you don't get left out of pocket requiring a payday loan. Finally, are there any bargains for those who are counting the pennies?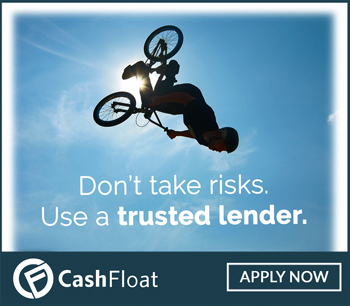 Once a shop has declared bankruptcy, an administrator is appointed to oversee the gradual closure of the stores. Their role is to ensure that the shop sells existing stock so that they can pay off as many of the shop's creditors as possible. Their primary responsibility is to the creditors, and so this affects many of your rights as a consumer.
Despite this, many of the decisions about what is or isn't allowed are at the discretion of the insolvency practitioner, so there aren't hard and fast rules. Let's look at some of the things you should be aware of.
Exchange of Products & Refunds
Under receivership, the store doesn't have to refund purchases of non-faulty goods. They might allow you to exchange a product if you've changed your mind but only if the product is unopened and in a resalable condition.
Under receivership, you also lose your legal right to have a faulty product refunded. It might be allowed at the discretion of the store manager, but you should return the product as soon as possible.
If the store refuses to let you exchange an item or get a refund, you should first read the terms and conditions of the product's warranty. The warranty is often from a third party such as an insurance company and is valid for up to a year. You can therefore apply directly to them instead of to the retailer.
If the warranty is from the retailer, you might have a case to claim breach of contract. However, you can't start a court action while the company is in administration. Afterwards, your claim will be one of many against the company, and there's no guarantee that you'll get all or even some of your money back.
Items Purchased in a Closing Down Sale
Stores don't have to exchange items bought during a closing down sale either – whether they're defective or not. Again, the decision is at the discretion of the store manager as advised by the administrator.
If they refuse and a warranty doesn't protect you, what are the alternatives?
Protection Offered by Your Payment Method
There are other ways to get your money back depending on how you paid for the goods. Unfortunately, there is no protection if you paid in cash.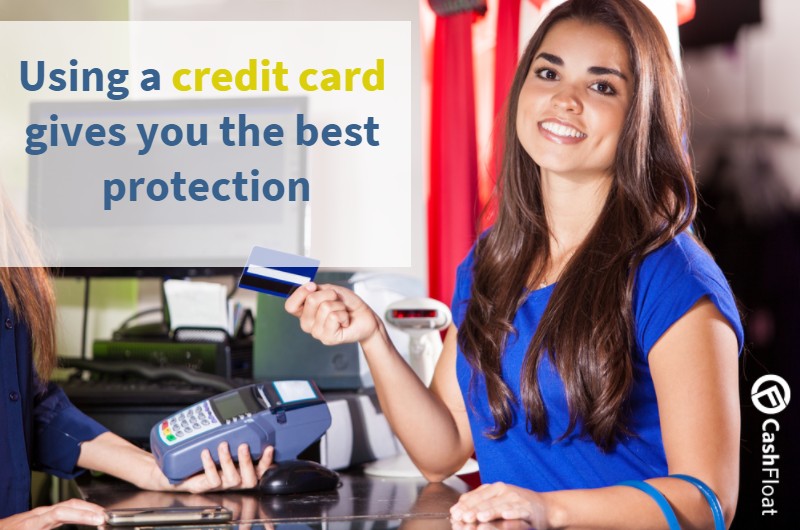 Credit Cards

Credit cards offer the best protection. If you spent over £100, then you're covered by Section 75 of the 1974 Consumer Credit Act. You can claim the refund directly from your credit card provider.

Debit Cards

The chargeback scheme run by companies like Mastercard and Visa also allows you to claim your money back for the purchase of faulty goods. You must claim within 120 days of the purchase. However, if the firm has already gone bust, card providers will reject your claim.
What Happens to Retailers' Loyalty Schemes, Vouchers & Gift Cards?
As soon as a retailer goes into receivership, all loyalty schemes become invalid. It's highly unlikely that you'll be able to take advantage of any offers, bonuses and/or coupons.
Some administrators might initially say that customers can't redeem vouchers or gift cards. It's worth waiting as they sometimes later change their mind. If they do accept them, use them as soon as possible. When a company is closing down, you might find there are restrictions on their use. For example, they can't be used for items in the sales. Also, you should use the full amount on the voucher or card as shops won't give refunds on an outstanding balance.

If the retailer closes down before you have a chance to use your voucher or gift card, you can make a claim to the administrator as an unsecured creditor. The name of the administrator will be on the company's website. When contacting them, provide proof of your claim. Whether you receive a full or partial refund depends on how much money the shop has left after the insolvency process. It could also take up to 12 months before you receive anything. If the gift card was a present, then the buyer has to make a claim (and not the recipient). If the voucher or gift card was over £100 and paid by credit card, the purchaser can also get a refund under Section 75.
Picking up Bargains in Clearance Sales
Clearance sales are a great opportunity to pick up goods at a fraction of their usual price. Remember that brand names are usually the first to run out so don't wait. Shopping in theses clearance sales can really save you a big amount of money in the long run and may save you from taking out a short term loan in the future.
When buying in closing down sales, don't get carried away in your bargain-hunting but check all purchases carefully. If you later discover a flaw, return the goods as soon as possible although the store may refuse a refund or exchange. Paying by credit card for goods over £100 offers you additional protection.
Conclusion
Be aware of your rights as a consumer. Knowing what you're legally entitled to can prevent you wasting money on faulty goods. This is especially true when a retailer goes into receivership. Your choice of payment method adds an extra layer of protection too.
Shopping at a closing down sale is a chance to take advantage of substantial discounts and special promotions. However, you should shop wisely and only for goods you really need.
To read about, "Are the days of department stores numbered?" click here.