Are your Christmas presents insured by your home contents insurer? Cashfloat explores how the holidays affect your contents insurance and provides you with tips to keep your possessions secure.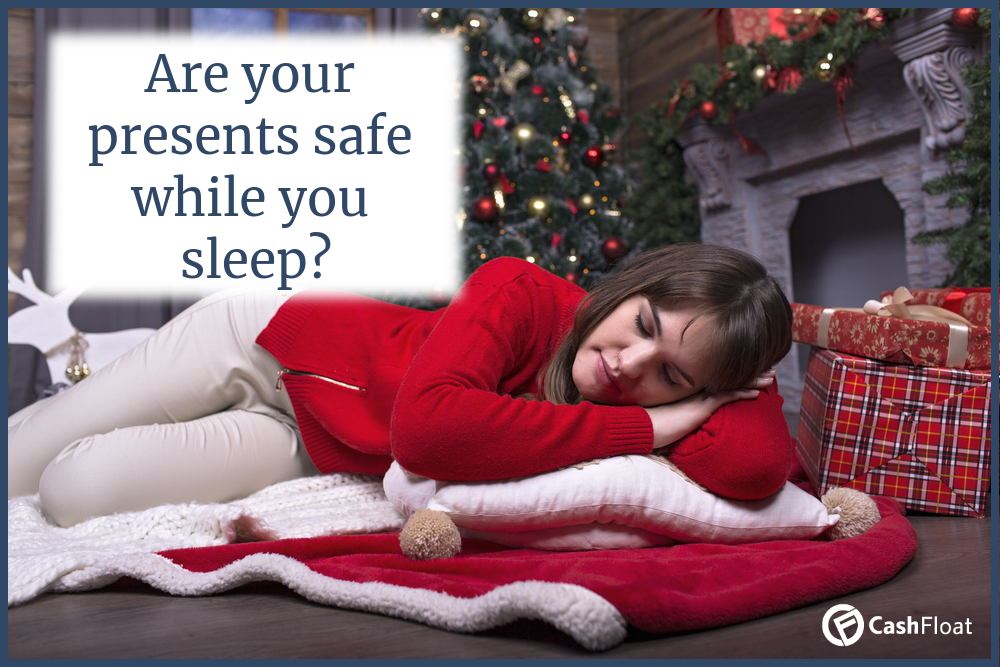 Story highlights
Figures state that reported crime over the holiday period has increased in recent years by 13%.
Having a burglar alarm will lower an insurance premium
The average spend in the UK will be £452.25
What is Contents Insurance?
The contents insurance of your home can cover everything that you own inside the home in the event of theft, a fire or the like. The price that you pay for this peace of mind will depend on the value of your possessions which you can calculate on handy content calculators on insurance websites. It is essential to get an accurate estimate of the extra things that you want covered to prevent over insuring or under insuring. Your insurance company will pay you in the event of fire, theft, flood, water damage and some other problems that you can insure against. Insurance companies will replace items in the case of some of these perils, or repair the damage for you. In this article, Cashfloat, offering payday loans in the UK, discovers what content insurance does not cover and how you need to keep up to date.
In this article about whether your contents insurance covers your home over the holidays we shall examine:
What contents insurance is
What happens over the winter holidays
The increased risk of burglary
When insurers do not cover
Protection over the holidays from burglars
Conclusions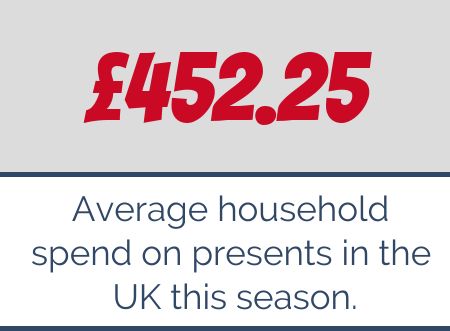 Should I get home contents insurance before Christmas?
A survey from Give as You Live asked 1000 people around the country how much they would be spending this festive season on gifts. The average spend in the UK will be £452.25. But we all know families who will have Xboxes and iPhones under their tree too. So what happens to these valuable items in your home regarding insurance cover? Some insurers automatically increase the policy for one month over the holidays, but you must be aware that many policies do not cover expensive gifts such as jewellery, mobile phones and tablets. You may want to consider taking out no guarantor loans to cover the cost of the increase. It is very important to carefully check your policy to make sure that you have enough cover for these additional expensive gifts and to update your insurer regarding them.
Is there an increased risk of burglary over the winter holidays?
Crime prevention charity Crimestoppers warn people that burglary over the holiday period increases compared to the rest of the year. Over the festive season, many homeowners are out more often shopping for gifts and attending parties and functions which leaves their homes more at risk.
Burglars have more opportunities to get in. Thousands of Brits flock to sunnier shores during the festive season, leaving their homes with presents under the tree vulnerable. Churchill Insurance claims that over the winter holiday period, 64 in every thousand homes in Belfast are broken into, the highest figures in the UK. Other figures state that reported crime over this period has increased in recent years by 13%.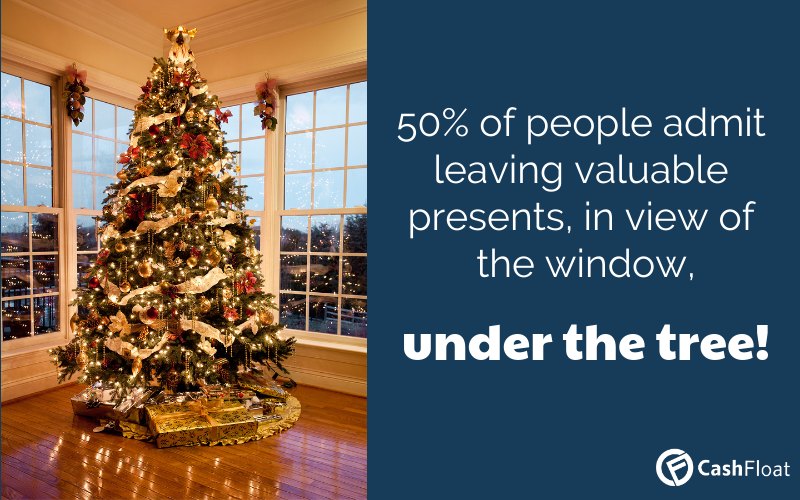 So what have we learned so far?
Contents insurance covers your possessions in your home from theft, fire and flood damage
Valuable gifts bought for the holidays, may not be covered in the event of a burglary
The average spend on holiday gifts in the UK is £452.25, but many households spend much more.
Some insurers automatically increase their cover over this period for a month.
An insurance policy still needs to be checked to make sure that gifts will be covered.
It may be necessary to increase your policy for this holiday period by contacting your insurer.
Burglary increases at this time of year and has become more of a problem in recent years by 13%.
When will my contents insurer not insure my items?
Even when you have content insurance and have protected yourself with an increased policy over the winter holidays, an insurer will not pay out if they feel that your home was not secure. When people are late and rushing out of the house, it is quite easy to forget to lock a door or a window which allows intruders easy access to your home. You should never power festive lights outside the home by cables routed through cracked windows that could be easily pried open. When Britons were asked if they leave valuable presents under their tree in full view from their windows almost 50% admitted that they do.
How can I protect myself and the contents of my home over the holidays?
• Do not advertise the fact that you are off on a fantastic winter break on social media. There have been many cases of celebrities Tweeting their whereabouts and getting their homes broken into as a direct result of their actions. Insurers will not pay out if they find that you are responsible.
• If you will be absent over the holidays, it is a good idea to set up light timers to give the illusion that your home is occupied. For those who will be away for over a month, it is essential that they check their policy as some may be invalidated after this time.
• Avoid feeding cables for festive lights through windows and opt for solar-powered ones instead.
• Having a burglar alarm will lower an insurance premium, but it has to be on, right? Don't jeopardise your cover by failing to activate your alarm system and locking all doors and windows.
• Do not leave valuables in clear view under the Christmas tree, pull the curtains. Make sure that you dispose of expensive gift item's boxes so that thieves cannot be tempted inside your home by knowing what you have in there.
Conclusion: Insuring your Christmas gifts
It is important for people to realise that not speaking to their insurer could mean that their household insurer could not cover their holiday gifts in the event of a burglary. Some companies increase their cover for a month during the festive season for as much as 20% more. But it is still important to know exactly what the cover is for. If you are concerned about the extra valuables in your home, it is a good idea to speak to your insurer. Not protecting your home with some necessary security measures could mean that your insurer refuses your claim.