With almost everyone using a smartphone nowadays, it is fair to say we are living in an era of on-demand gratification. Whether you are booking a cab, ordering food or having your laundry done, it is now easier, quicker and more accessible than it ever was. Read on with Cashfloat, a same day loan company about how people are affected by convenience apps.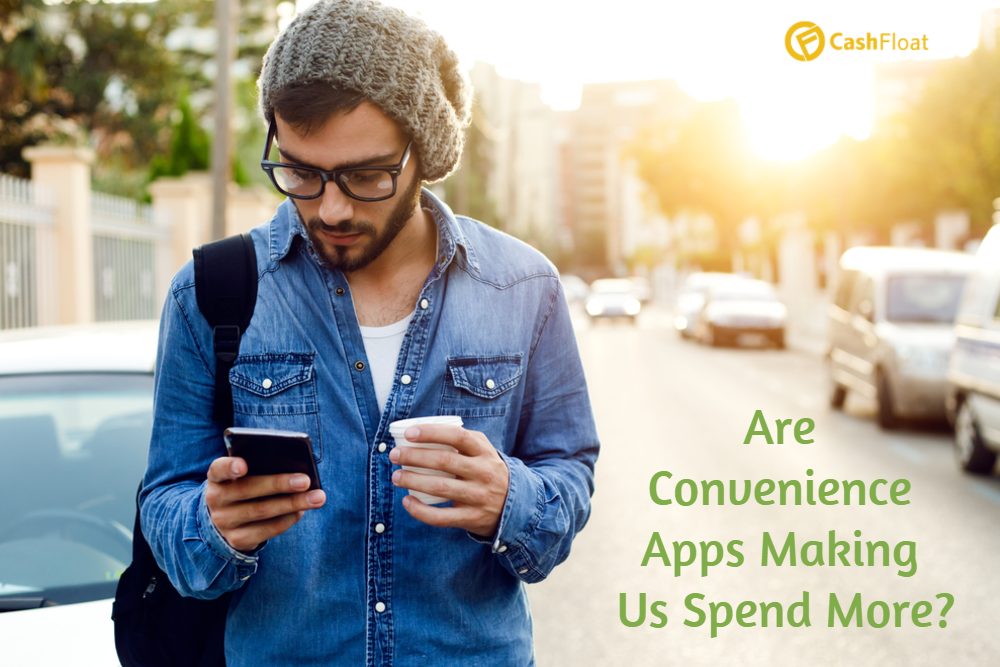 In this article we will look at:
The number of people using convenience apps
Poll findings from a convenience app survey
Conclusion
How Are Spending Habits Affected by Convenience Apps?
A couple of quick clicks will get you almost anything you desire. But what impact does this rapid advantage have on our personal finances? Are apps increasing our spending urge? If this is the case, do businesses have a duty to help their clients manage their finances?
A UK finance company carried out a survey for their customers. In it, they asked 1,400 'convenience app' users in the United Kingdom about their spending habits to help us determine if convenience is, in fact, a cost worth paying.
What were the survey results?
76% said apps like Uber, Deliveroo as well as Laundrapp make it easy to spend more than they wanted to
40% stated they often overspend while using different apps
61% spend £720 annually (3.6% of their yearly salary) through convenience apps
71% stated they do not have a budget set aside for this kind of spending
14% had no idea just how much they spend monthly using convenience apps

How Did the Finance Company Director Comment?
The information shows people don't include convenience in their budgeting, which contributes to overspending. The finance company director commented: "It is easy to pull on out your phone and purchase something with little or no thought of the price. The fact that 39% of respondents stated they often overspend via apps and 14% have zero knowledge just how much they're spending would be a red flag for me."
He added: "Clearly, retailers and service providers are all about fulfilling demand as quickly as they could and taking our cash equally as quickly. But it is apparent that, as a country, we are not in charge of our own app-spending. Consumers want app programmers to help them out by adding functionality that promotes responsible usage. I am also worried that 47% don't have any clue how apps earn their companies money, which suggests the vast majority of folks aren't conscious of hard-to-spot service fees and charges"
Listed below are some other important findings of the survey:
40% of people use convenience apps once or twice a week
55% of users said apps ought to have spending caps or alarms (such as you have with mobile data use) to help prevent overspending
23% of users said they have uninstalled some apps since they have spent too much cash
11% of users believe apps are free
Conclusion
Overall, smartphones could be an extremely beneficial part of modern life. However, what this study reveals, is that we have to keep a closer eye on how we use specific apps. We should consider our budget for convenience apps, the same way we'd consider our budget before a shopping excursion or a night out. Being careful with our app spending will help us live a more financially healthy life and will help us avoid taking out unnecessary short term finance loans in the future.