The Complete Guide to Coronavirus Financial Recovery – Chapter 8
You've been working hard to get your finances back in order, but you don't have to do it all alone. The British government offers many benefits and help schemes to assist people like you in recovering financially from coronavirus. Explore the government coronavirus help schemes in-depth with Cashfloat.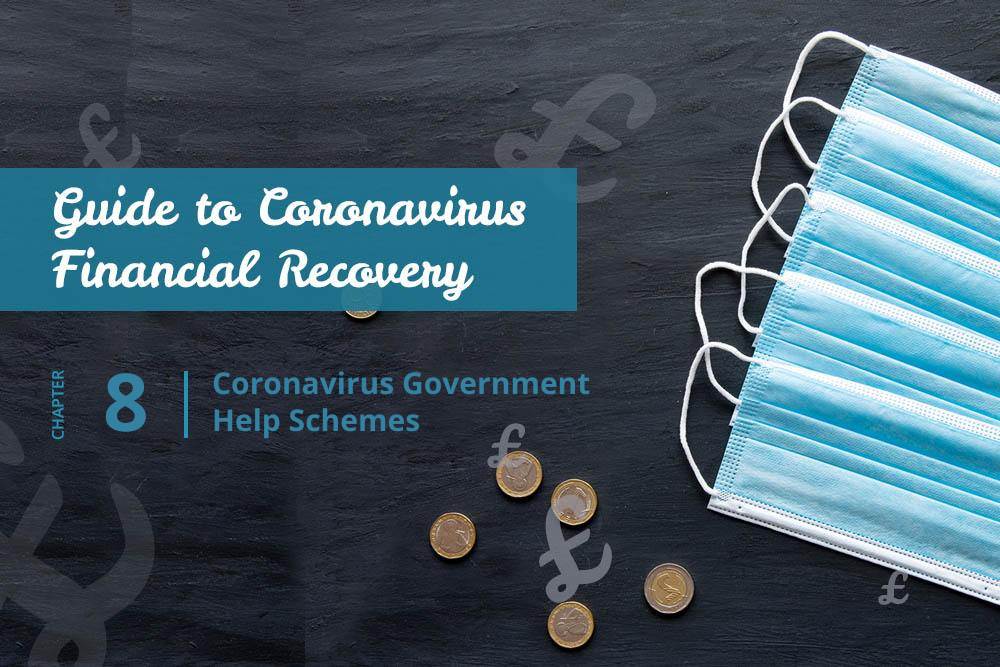 Government Help Schemes for Coronavirus
The coronavirus pandemic forced thousands of businesses to close in an effort to limit contagion. Many people were left without jobs, placed on furlough, or faced severe pay cuts. In response to COVID-19's economic devastation, the government released several financial help schemes to support people and businesses through this challenging time. We'll examine several of these schemes and benefits in detail.
Reductions for Taxes and Bills
When coronavirus hit British pockets, many could not afford to pay important bills. The government sought to ease this burden by introducing reductions.
Council Tax Reduction

If your income decreased due to coronavirus, you might qualify for a council tax reduction. Check with your local council. If you already receive a reduction on your council tax, you will automatically get an additional £150 off of your bill for the next tax year, 2020-2021. If you already pay less than £150 on your council tax bill, you won't have to pay any council tax in the coming tax year.

Mortgage Payment Deferments

If you can't keep up with your mortgage payments, you can request a 3-month payment holiday from your provider. You can ask for a payment holiday on a mortgage for your residence or a property you've bought to let. Your provider must legally agree to a payment holiday if you can't pay because your income was impacted by coronavirus or if you were current with your payments as of 27 March 2020. If your provider agrees to the payment holiday, it will not affect your credit score. After the payment holiday, you will need to make up the payments you missed plus interest for those 3 months. Learn more about payment holidays from the FCA.

If you're behind with your mortgage payments, you can still request a payment holiday. Your provider shouldn't try to repossess your home and halt all legal action until 18 June 2020. If your provider is trying to reclaim your home during this time, you can get help from Citizen's Advice.

Pause on Rent Arrears Legal Action

You should speak to your landlord if you are struggling to pay rent because of coronavirus. You do need to pay, but your landlord cannot evict you immediately for non-payment. Depending on your tenancy type, they may have to give you 3 months notice before evicting you. It is illegal for your landlord to use force to evict you. If your landlord threatens you, you should call the police.

The DWP has temporarily stopped deducting rent arrears from benefit payments due to coronavirus. You should contact your landlord to make alternate arrangements to pay. Otherwise, they might be able to take legal action to evict you after the coronavirus restrictions lift.

If you already receive housing benefits or universal credit, but you still need more help to cover rent, you can apply for Discretionary Housing Payment (DHP) through your local council.

Mobile, Phone, Internet, or Television Bill Reduction

If you're struggling to pay these bills, the government announced extra help for customers of the following providers:

BT
EE
Openreach
Virgin Media
Sky
TalkTalk
O2
Vodafone
Three
Hyperoptic
Gigaclear
KCOM

Get in touch with your provider about extra help. They might reduce your bill, give you extra time to pay, increase your data or download limits, or transfer you to a better plan for your needs. If your provider isn't on this list, still speak to them – they might also be able to help.

Water Bill Assistance

If you're having trouble paying your water bill, speak to the company as soon as you can. Many companies are offering consumers payment holidays, and they may move you to a cheaper tariff.



Repayment Freeze on Budgeting Loans and Benefit Overpayments

If you borrowed a government budgeting loan or are repaying a benefit overpayment, you don't need to make any payments until 1 July 2020. This freeze also applies if a debt collection company is handling your repayments. If the money normally comes off of your benefits or wages, this will stop. If you pay yourself, you don't have to make any payments, and you can ask your bank to cancel a direct debit. However, if you get Universal Credit on advance payment, you still need to pay this back.

Help with Tax Bills

Speak to HMRC right away if you will have trouble paying your tax bill. You can delay your VAT payments from 30 June 2020 until 31 March 2021 and Self Assessment payment from July 2020 to 31 January 2021 without any penalty. You may have to pay interest if you pay other tax bills late. Use HMRC coronavirus helpline 0800 0159 559 to get in touch. You can learn more about help with tax bills here.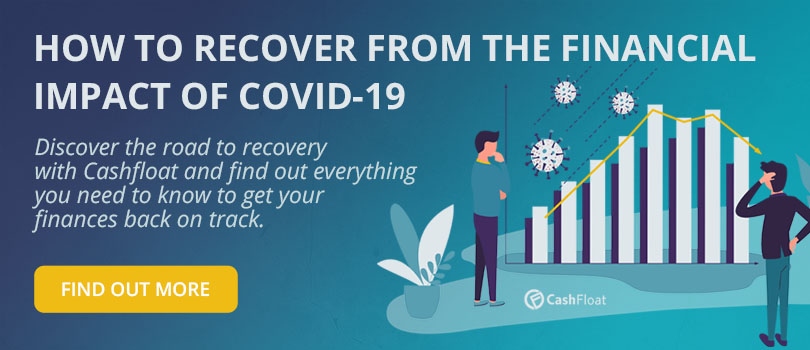 Government Income Support & Benefits during Coronavirus
The government also has several income help schemes in place to assist people during the COVID-19 crisis. If you are not a UK citizen, you may still qualify for certain benefits. Make sure to check the rules for each benefit you wish to apply.
Coronavirus Job Retention Scheme for Furloughed Workers

If your employer has placed you on furlough due to coronavirus, you might still be able to get most of your salary. Your employer can pay you 80% of your regular salary and claim it back from the government, up to £2500 per month. They can claim back money to pay your salary from the date you stopped working after 1/03/2020 until the scheme ends or you return to work. Your employer can only use this scheme to pay you if you were on the company PAYE payroll on 19 March 2020, are not currently working, and have been on furlough for at least 3 weeks. This scheme includes:

casual workers
zero-hours contract workers
temporary contract workers
agency workers
apprentices
fixed-term contract workers

If you are placed on furlough and receive 80% of your salary through the job retention scheme, you may still be eligible for other additional benefits. If, for example, you are both furloughed and self-employed, you may qualify for both this scheme and the self-employment income support scheme.




Statutory Sick Pay (SSP)

You may qualify for SSP if you are self-isolating or shielding according to government directives. If you or someone you live with has coronavirus or coronavirus symptoms or you were deemed "extremely vulnerable" by the NHS, you can get SSP from the first day rather than the fourth. If you are entitled to SSP, you can receive £95.85 per week for up to 28 weeks.

Check with your employer if your contract includes contractual sick pay – if it does, you can receive that in addition to SSP. If you are on a zero-hours contract or your employer considers you self-employed, you may still be considered a worker who is entitled to SSP.

Please note that "extremely vulnerable" is not the same as "vulnerable". You are considered vulnerable if you are pregnant, over 70 years old, or have certain health conditions. If you are vulnerable and voluntarily choose to stop working, you cannot collect SSP unless you or someone you live with is exhibiting coronavirus symptoms.

Making Workplaces Safe for Vulnerable Workers

Employers have a special obligation to make your workplace safe for you if you are considered vulnerable to coronavirus. Obviously, the best scenario would be for all employees to work remotely. If this is not possible, however, they may need to make some adjustments to your job to keep you safe or else assign you a different role temporarily. Learn more about workplace guidance for vulnerable workers.

If you are pregnant and your employer cannot accommodate your safety needs, you may be entitled to stay home and receive full pay. Find out your rights at work during pregnancy.



Employment Support Allowance (ESA)

If you are self-employed or otherwise don't qualify for SSP, you might be able to claim Employment Support Allowance instead. You will need to have made sufficient National Insurance payments for the last 2 tax years (in this case, 2017-2018 and 2018-2019) in order to qualify. If you can claim ESA, you will receive this benefit beginning from the first day you started shielding, self-isolating, or caring for a child who has COVID-19 or was directed to self-isolate.

Jobseeker's Allowance (JSA)

If you lost your job due to coronavirus, and you paid enough National Insurance contributions, you might be able to get Jobseeker's Allowance. Check here if you qualify.

Universal Credit

If you have never claimed benefits before and you've been financially impacted by coronavirus, you may qualify for Universal Credit. If you are eligible, you can still receive Universal Credit while you are self-employed as well as at the same time as SSP. Apply now for Universal Credit.



Self-employment Income Support Scheme

If you are self-employed and your income has dwindled because of coronavirus, you have several options. You could apply for a business loan or check if you are eligible for government money through the Self-employment Income Support Scheme.

Similar to the Job Retention Scheme, you can claim 80% of your usual income up to £2,500 per month for 3 months. When you apply, HMRC calculates the amount you will receive based on your regular self-employed income from your tax returns. You will get the money you are entitled to from this scheme in a single payment. You won't need to pay this money back, but you will have to pay taxes on it.

To qualify, you need to meet the following criteria:

You are self-employed or part of a partnership
Your regular self-employed profits do not exceed £50,000 per year
The self-emplyed income you earn accounts for at least half of your total income.
Coronavirus has affected your income (no proof is necessary when applying)
You have submitted a tax return for 2016-17, 2017-18, or 2018-19 (at least 1of these 3 years)
Self-employed profits were part of your income in both 2018-19 AND 2019-20
You plan to trade during the coming tax year, 2020-21

If you think you qualify for this scheme, you can apply here.
Government Help Schemes for Small Businesses and the Self-Employed
The government is offering a range of support for businesses of all sizes during the pandemic. See which scheme best fits your business needs. You can learn more about small business loans here.Please note: if your business employs workers and pays them through PAYE, you can use the Coronavirus Job Retention Scheme to receive a grant to pay them 80% of their wages.
This scheme is best suited for small to medium sized businesses with under £45 million anual income. You can access business finance up to £5 million and repay over 3-6 years, depending on how much you borrow and the type of finance you need. If you need to borrow over £30,000, you will need to prove that your business wasn't a "business in difficulty" as of December 31, 2019, before the pandemic. Learn more about the scheme details and apply here.
This scheme is aimed at businesses who have not yet launched and are pre-profit/revenue. You can access between £125,000 and £5 million, as long as you can raise matching funds from private investors. To learn more or apply for this scheme, click here.
This scheme is to help smaller businesses access crisis-relief funding more quickly. You can borrow between £2,000 and 25% of your revenue, with a maximum of £50,000. The loan terms are up to 6 years with no interest, fees, or repayments due in the first year. After the initial 12 months, the interest rate is 2.5% per year. You cannot apply for the bounce back scheme if you are already claiming support under the the Coronavirus Business Interruption Loan Scheme, Coronavirus Large Business Interruption Loan Scheme, or the COVID-19 Corporate Financing Facility. You can, however, transfer your loan of up to £50,000 from one of these schemes to the Bounce Back Loan Scheme terms until 4/11/2020. Find out more about this scheme.
Government Help Schemes for Large Corporations
Larger corporations affected by coronavirus can access different types of government funding and support. Learn more about the support schemes below.
This scheme provides loans and business financing up to £50 million (maximum of £200 million beginning 26/05/2020) for medium to large corporations impacted by COVID-19. Terms vary from 3 months to 3 years. You can apply for this assistance if your business is UK based, has a turnover of over £45 million per year and is not receiving aid from the COVID-19 Corporate Financing Facility. Click here to learn more and apply.
This scheme helps large corporations hit by COVID-19 by purchasing their short-term debt. In order to qualify, your business must make a material contribution to the UK economy. You can check if you are eligible here.
Government Coronavirus Help Schemes
The coronavirus pandemic has hit personal and business pockets hard. Many people have watched their income drop and are anxious about how they will survive and recover financially. Nevertheless, the British government is offering many comprehensive benefits, support, and help schemes to help businesses and individuals get back on their feet financially. Apply today for the benefits that you are eligible to receive and incorporate this income into your financial recovery plan. There is light at the end of the tunnel – we have to just "stay alert, control the virus and save lives."
Sources
Citizens advice (n.d.) "If you can't pay your bills because of coronavirus" – Retrieved 20/05/2020
Citizens Advice (n.d.) "Coronavirus – check what benefits you can get" – Retrieved 20/05/2020
Gov.uk (last updated 20/05/2020)"Apply for the coronavirus Future Fund" – Retrieved 24/05/2020
Citizens Advice (08/05 2019) "If you're struggling with living costs" – Retrieved 21/05/2020
Citizens Advice (last reviewed 16/03/2020) "Check if you're entitled to sick pay" – Retrieved 21/05/2020
Gov.uk (n.d.) "If you cannot pay your tax bill on time" – Retrieved 21/05/2020
Gov.uk (last updated 01/05/2020)"Apply for the Coronavirus Business Interruption Loan Scheme" – Retrieved 24/05/2020
Citizens Advice (27/04/2020) "Coronavirus – if you have problems with your rented home" – Retrieved 20/05/2020
Gov.uk (last updated 04/05/2020)"Apply for the coronavirus Bounce Back Loan" – Retrieved 24/05/2020
Gov.uk (last updated 20/05/2020)"Apply for the Coronavirus Large Business Interruption Loan Scheme" – Retrieved 24/05/2020
Gov.uk (20/03/2020)"Apply for the COVID-19 Corporate Financing Facility" – Retrieved 24/05/2020