The Complete Guide to Coronavirus Financial Recovery
–
Chapter 1
The first cases of coronavirus (COVID-19) were reported in Wuhan, China, in December of 2019. Since then, the virus has spread to almost every country in the world, leaving a trail of illness and destruction in its wake. Cashfloat explores the far-reaching impact of coronavirus on UK citizens and the economy.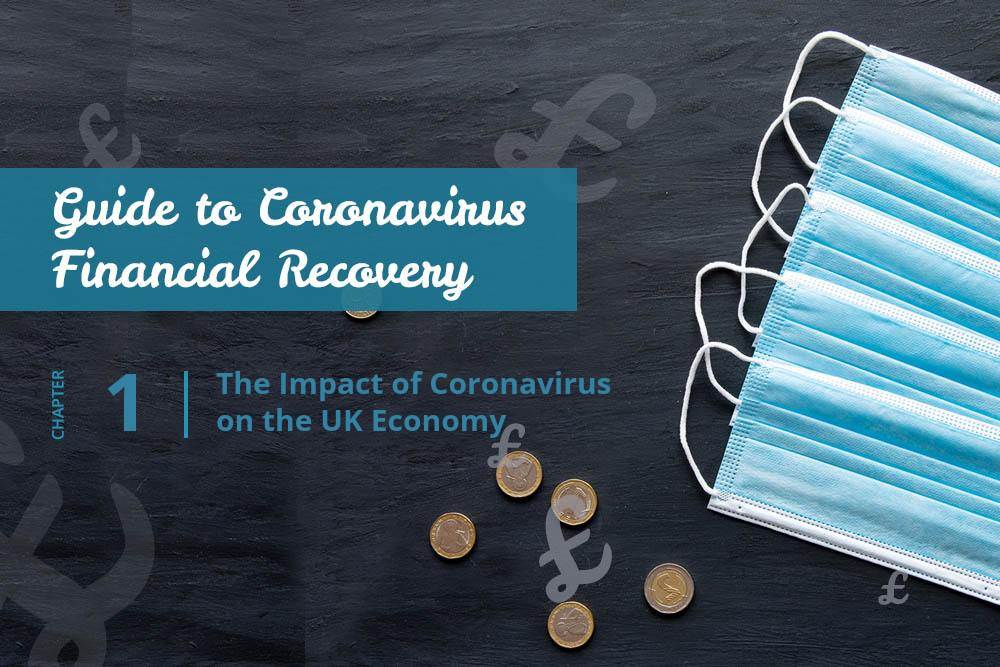 COVID-19 Hits the World Economy
Globally, coronavirus has infected over 4.1 million people with over 283,868 documented deaths. 31,855 UK citizens have already died from the virus. (Worldometers.info, 11 May 2020) Although around 80% of COVID-19 cases exhibit mild symptoms, the virus can be deadly for "high-risk" patients.
Beyond the medical ramifications for people who contract the disease, coronavirus has deeply impacted us socially and economically. In an effort to stop the spread of COVID-19, nations across the world have been practising social distancing, sheltering in their homes, and effectively shutting down both local and global economies.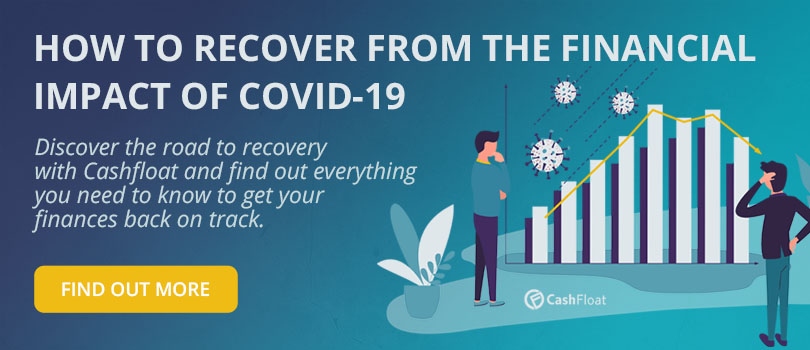 Travel
As the coronavirus spread, it began affecting industries across the board with alarming results. When coronavirus first reached English shores in January 2019, the government issued warnings about "all but essential travel" to China. By mid-March, the Prime Minister advised UK citizens to avoid all travel to any foreign country as much as possible. As the British heeded the call to stay home, hundreds of aeroplanes remained grounded on the tarmac. Budget airline Flybe went into administration in early March due to lack of demand for flights, and British Airlines announced mass redundancies.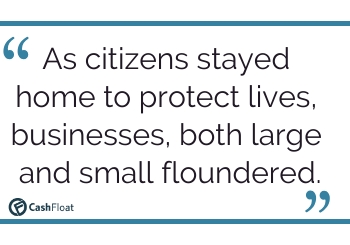 The Stock Market
Amidst coronavirus panic, Russia entered negotiations with Saudi Arabia to try and control oil prices. The two nations could not reach an agreement, and oil prices took a sudden nosedive, plummeting nearly 30% in a single day since the 1991 Gulf War. This substantial drop in energy prices caused mayhem in the stock market, with panicked investors frantically selling their shares to avoid major losses. The FTSE 100 opened in London on March 9th with an 8.5% drop — the most significant plunge since the 2008 financial crisis.
Interest Rates
In response to the financial upheaval, the Bank of England reduced its base interest rate from 0.75% down to 0.25% and then 0.1%. This is the lowest rate in the bank's 325-year existence. These are just a sampling of the direct impact of coronavirus on the financial sector. The collateral damage in other industries, however, is much further reaching.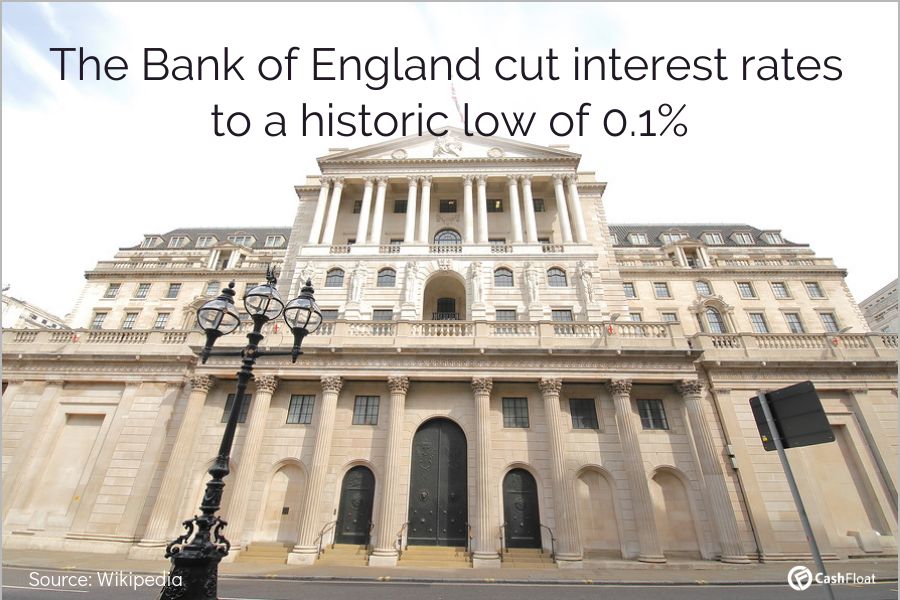 Coronavirus Impact on the British Economy
In mid-March, the Prime Minister advised UK citizens to limit unnecessary contact with others and avoid public areas, pubs and theatres, as well as work from home where possible. By the end of March, citizens were ordered to "stay at home, protect the NHS and save lives." This stay-at-home order had an immediate effect on all non-essential brick and mortar businesses. Retail shops, beauty parlours, gyms, theatres and restaurants suddenly had no customers. Even online businesses were affected as the UK hunkered down to weather the coronavirus storm. Money was tight for everyone, and people were spending money carefully on essentials. Furthermore, no one could predict when the UK would be able to return to "business as usual."
With no customers and no profits, many businesses had to lay off workers or introduce pay cuts for their staff in order to stay afloat. In an effort to curb the spiking unemployment rate, the government introduced the Coronavirus Job Retention Scheme. This plan reimburses 80% of employee wages back to businesses that place workers on furlough instead of dismissing them. Although this, along with other government aid, has helped some smaller companies retain workers, many business' financial losses due to coronavirus are too severe for these schemes to make a real difference. Only time will tell which companies will survive.
Recovering from Coronavirus' Economic Impact
Now, with the worst of the pandemic behind us, the UK is left with devastating losses of loved ones as well as significant personal, household and business debt. Thousands of Britons have used up their savings and emergency funds, and are relying on benefits. Many Brits didn't have emergency funds to fall back upon and had to turn straight to borrowing expensive loans for people who are unemployed. The fact is that crisis is tough on the pocket. Many people might feel like their post-coronavirus finances are irreparable, and they are doomed to living in debt for the rest of their lives. While it may seem that way as you survey the initial damage, it isn't necessarily true. Here at Cashfloat, we believe that with proper planning and the right mindset, you can put your finances back on track. Let us show you how!
Cashfloat issued a report on who needed payday loans during the Coronavirus pandemic. Click here to find out.
Sources
The Telegraph (04/05/2020, last edited 10/05/2020), "What is coronavirus, how did it start and how big could it get?" – Retrieved 04/05/2020
Worldometers (04/05/2020, last edited 10/05/2020)– Retrieved 04/05/2020
Wikipedia (04/05/2020, last edited 09/05/2020), "Timeline of the COVID-19 pandemic in the United Kingdom" – Retrieved 04/05/2020