Billions worth of counterfeit goods are bought and sold on the internet every year. Companies lose a hefty chunk of their annual revenue to fraudsters, but is anyone doing anything about it? Read on with Cashfloat, a trusted payday loan company to find out how CounterFind are taking on the issue.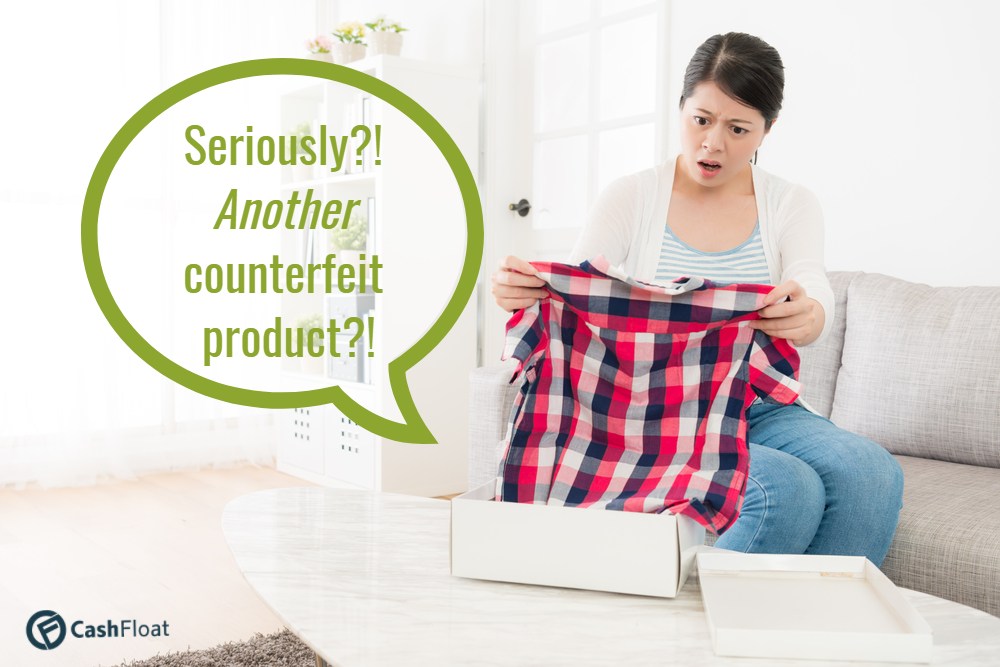 In this article about whether CounterFind will change online shopping forever we shall examine:
How CounterFind works
What makes it different
The founder of the company
The types of merchandise covered
Whether it will change online shopping
Conclusions
What does Counterfind do?
The International Trademark Association estimated that $460 billion worth of counterfeit goods were bought and sold online in 2016. For big brands, this has been a serious problem which has left a dent in their sales. One new company called CounterFind has set itself up to tackle this problem on a personal level. It offers big brands the chance to use their recognition technology through advanced web crawlers. It scours the internet and identifies fake brands. Their internet-based software can be plugged into sites like Amazon and Ebay through each platform's API. It does not only identify the brand's counterfeit merchandise, but it can take it down from the site.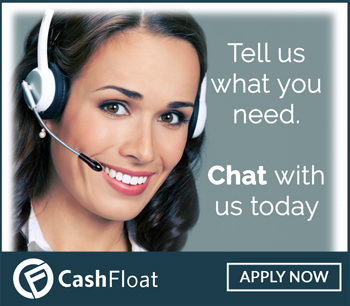 How does CounterFind differ from similar services?
There are a large number of start-ups worldwide who are tackling the problem of counterfeit merchandise and its online sales. Some of these include Red Points, based in Barcelona and IP Shark, based in LA. The thing that distinguishes CounterFind from the rest of the pack is that their technology not only identifies counterfeiters, but it takes the merchandise down quickly. Until now companies had to suffer an arduous process to stop people selling these fake goods. It involved expensive lawyers to send cease and desist letters and then a long wait during which time people were selling the fake goods and the company was losing money.
Who is the founder of CounterFind?
Three-time Super Bowl Champion and NFL annalist, Darren Woodson is the founder of CounterFind. He saw an opening for this business as so many big brands are being "robbed", as he describes counterfeiting. The initial software was built for the new company by an off-shore development team meaning that the firm had very low start-up costs. Many of their new customers liked the personalised service so much that they invested in the company and became partners. Their client base includes high profile names such as the Dallas Cowboys and Universal Music Group, WWE. Darren Woodson described his company as being the e-commerce police.
What have we learned so far?
There were an estimated $460 billion worth of counterfeit goods sold online in 2016
Branded merchandise is copied and means that companies lose a lot of money in sales
CounterFind used software to identify and take fake items off the internet
There are many companies worldwide that offer similar services
CounterFind differs in that it takes sites down quickly as opposed to the lengthy process through lawyers
Football champion, Darren Woodson is the founder of the company
Many customers were impressed enough by the service to invest and become partners
What kind of products does CounterFind cover?
With online sales hitting new highs and platforms such as Facebook and Amazon selling millions of products, fake goods are easy to get hold of. Giant German Footwear company, Birkenstock, removed from Amazon anything with their name on it in January 2017 in a bid to stop the sales of their much-copied merchandise.
CounterFind currently has over 50 brands on its books. The business is also expanding every day as more companies hear about their product. Merchandise is easy to copy and print on demand shops have used images and brand names to make profits for years without the consent of the brand company. Items can range from shoes, hats t-shirts and bags. Good copies are mostly manufactured in the far east and Turkey, who make high-quality fake clothing.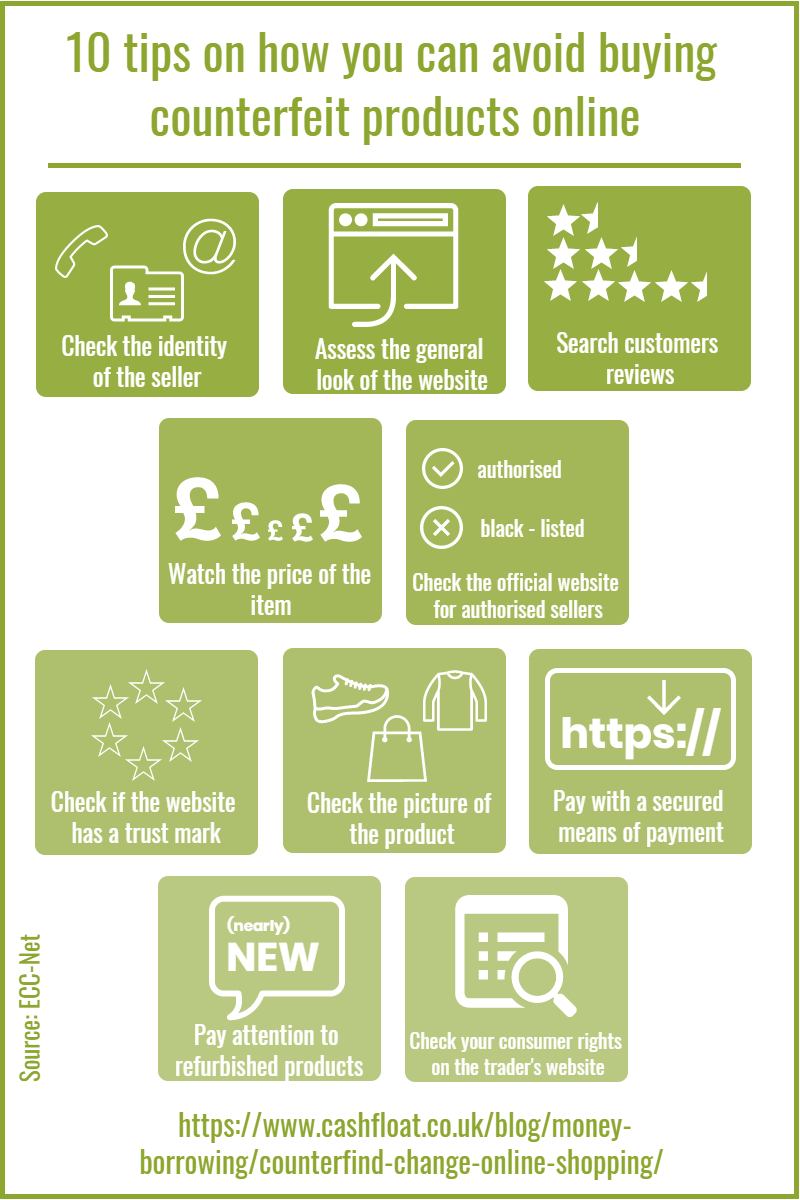 Is this likely to change online shopping?
These new companies are hell-bent on helping big brand manufactures clean the internet of fake goods. Facebook in the past has not been able to monitor its 60 million users, and it is classed as a retail site as its users offer many products and links to their own selling sites. Most counterfeit goods come from China, and the Chinese government have received many complaints in recent years about counterfeit merchandise. Most giant e-commerce Chinese sites are cooperating more than before when there were no rules and anything went.
The problem with online shopping is that you do not get to see the real product and have to take sellers at their word. In recent years Chinese counterfeits are no longer handbags with misspelt logos on them, but an excellent quality that many people have trouble telling apart from the genuine item. This is causing a real headache for the companies who manufacture them as many people relish being able to have a highly desirable item at a much lesser cost. The internet may get cleaned up, but sellers will always find a way to sell their goods.
What can we conclude about whether CounterFind will change online shopping forever?
Internet brand protection is still a new business that until now used a lengthy process to get counterfeit merchandise removed from selling platforms. CounterFind is a very new company that has got a lot of people talking about it and has the funding, through new investment, to make a change on the internet. Unfortunately, as protection technology improves so does that of the sellers so they will always find new ways to cheat. However, at least they will be quickly removed from one of their biggest retail platforms, Amazon. Counterfeiting is big business, and if they can't sell their merchandise online then fraudsters will soon go back to more traditional ways of selling their goods.
When you are doing your online shopping, it is a good idea to make yourself aware of what may be counterfeit products and to know how to tell the difference between counterfeit products and original items. The same applies to when you are looking for a bad credit loan, make sure you only deal with fully authorised lenders in order to get the best lending experience.