The History of The Financial Crisis in the UK
– Chapter 25
Financial products were hit in many different ways. Let's look at how they were hit by the financial crisis. Read on to find out.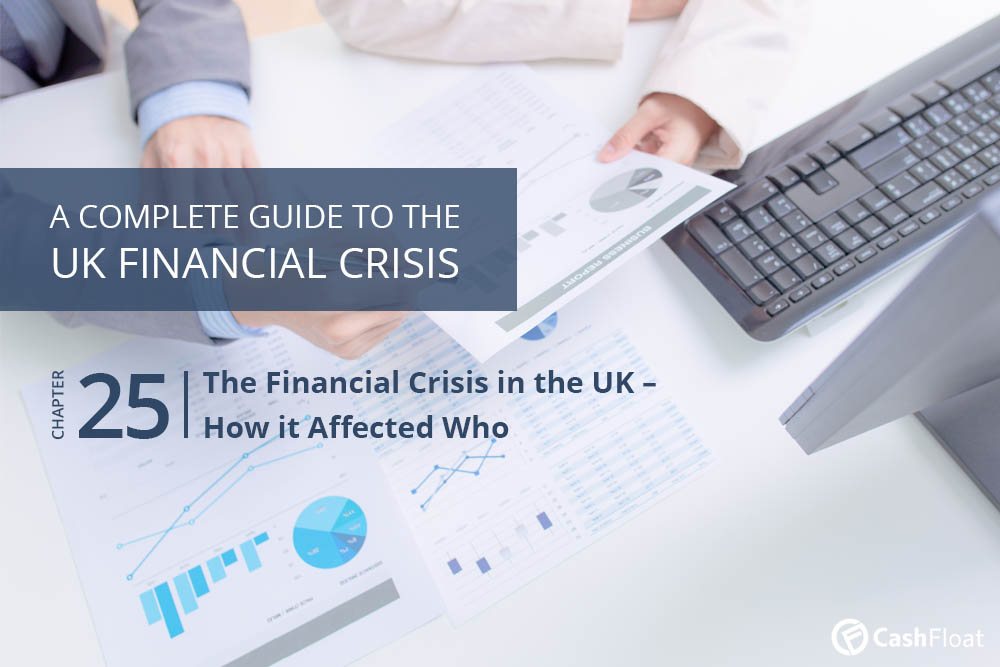 How were Personal Loans Affected?
In real terms both bank overdrafts and personal loans have become more expensive than they were before the credit crunch. There are a few exceptions. These are where banks or financial institutions offer headline deals but many are only guaranteed a lower rate for a certain period of time. And, these are also subject to the amount you borrow. In addition, the strict criteria now in place concerning credit ratings means that only the most creditworthy applicants may receive acceptance for a loan. Overdraft costs have also increased from an average of 17% in 2007 to around 19.5% at the current time.
Losers in the borrowing stakes are anyone with a poor credit score. They need to pay a higher rate of interest for a loan (if they are accepted). This includes those people making constant use of their overdraft for the costs of everyday living. Winners are generally those people who are able to reduce their unsecured borrowing by paying off debts. Including the people with excellent credit scores who have had access to the lower interest rates. Direct lenders have now become wary and are constantly reducing their liability to risk.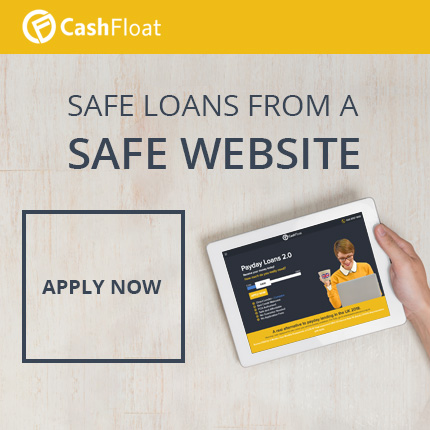 How were Credit Cards Affected?
In spite of the fact that the base rate has been consistently low since 2008, credit card interest rates have remained high. In some cases, they have become higher than before the crisis. On the other side however, the 0% interest offers have become available for longer periods of time. However, this only applies to those that can take advantage of the deals. This means that the winners in this section are the best risks i.e. people with excellent credit scores. They have longer periods of interest free credit available and in some cases this applies to both the transfer of balances and to new purchases. Losers, on the other hand, are those people who are stuck with variable rate cards as they are now paying more in interest than before 2007.

How was Property Affected?
Generally, the owners of property have been losers in the period since the financial crisis. House prices were at their peak before the crash in 2007. However, after a considerable fall in value they have not yet regained their previous level. First time buyers have been particularly singled out as struggling due to the deposit hike to a minimum of 20%. If you consider that this means a deposit of £32,000 for an average house, it is clear that fewer young people can raise this sum and this has contributed to the slowdown in the housing market.
Conversely, the prices of homes in London has been consistently rising over the previous years thereby proving that location is the most important factor for house values. Thus, house owners in London have become the winners with a consistent annual rise in the value of their properties. The main losers are would be first time buyers of property. Many of thsee people have found it impossible to get a mortgage that would allow them to get the first foot on the housing ladder.
Conclusion – How were Financial Products Affected?
The impact of the financial crisis of 2007 has been felt throughout the length and breadth of the UK. Factors include redundancies, lower pay rises, cuts to public services and a rise in the cost of living and other financial products. This has meant that many families have struggled to cope in the aftermath of the credit crunch. Looking at the information above it does show that there have been some winners following the crisis. However, in the main these are people who were already protected against the down turn in the economy.
These included groups of people with low debts, high savings and those with small mortgages. The biggest losers have been those people with a high amount of personal loan debt and a mortgage on a property that is in negative equity. Young people have also been losers as they have been unable to secure regular employment at a decent wage. They are also unable to even think about trying to buy a home of their own. The effects of the financial crisis on many financial products will be with the citizens of the UK for long time to come.
To read about the impact on the UK by the global economy click here.