The Complete Guide to Coronavirus Financial Recovery – Chapter 10
Your home is your sanctuary, but it definitely costs money to maintain it. Nevertheless, your home needs to be a safe and comfortable place to be, even when you're paying off debt. Cashfloat explores clever ways to save money around the house without scrimping on the essentials.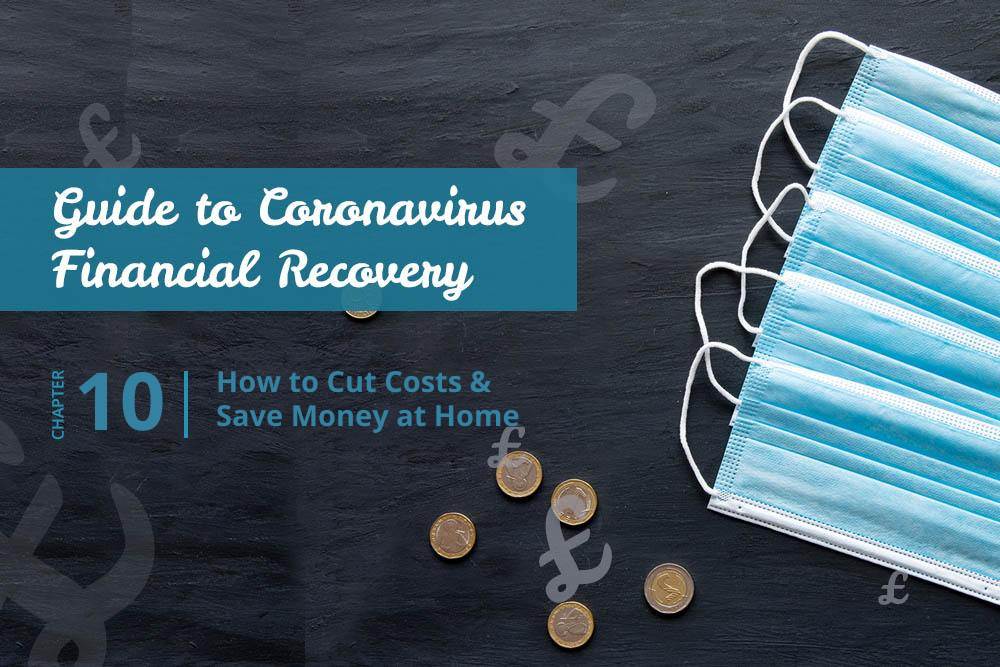 Save Money on Household Bills
You've got to keep a roof over your head and the water and electricity running, but those bills can add up quickly. It can feel like you barely have any money left after paying for these necessities. Use these Cashfloat tips to cut costs and save money at home.
Appliances & Repairs
Clean and maintain appliances properly
When's the last time you cleaned your oven properly? (Don't worry, we won't tell anyone!) Caring for appliances according to the manufacturer's instructions helps them work better and can save you money on repairs.


DIY appliance repairs
When appliances break, do you repair or replace? You can use this guide to figure out which is the most cost-effective for your situation.




Buy energy-efficient appliances
When buying a new appliance energy efficiency matters. Go for the most efficient one you can afford – it will save you money in the long run.


Wash Wisely
Learn how to clean your clothes correctly to make them last longer.




Home Decoration & Improvements

Home improvements that could save you money
Did you know that certain upgrades to your home can actually save you money? Home improvements can save you money in the long run as they can prevent existing problems from escalating into expensive repairs.


Got mould?
Try these DIY mould removal tips before calling professionals.



Energy & Utilities Savings

Try to fix heating problems on your own first
Check this guide for tips on how to fix heating system problems yourself before phoning the repairman.


Use smart home technology to save
Invest in a "smart" thermostat like Nest or instaling thermal curtains to cut down your heating and cooling bill.



Switch energy suppliers to save
If you've been with the same provider for a while, you may be overpaying your energy bills. Switching suppliers could possibly save you money.


Light your home with LED
Consider switching to LED lighting to save money at home.


Check if you are eligible for compensation
You might be entitled to compensation from Ofcom for poor or slow internet or repair services.


Rake in utilities savings
Keep your utility bills down with these creative tips.



Cut Phone, Internet & Broadband Costs

Pay for the right type of plan
Your phone, internet and broadband plan should fit your needs – not your supplier's needs. There are so many ways to save on these services if you can identify what you really need out of your phone, internet, and television.


Only pay for the services you need
Look over your mobile phone contract – you may be paying for services that you don't use, like international calling.




Children's Expenses

Save money on buying children's toys
Outfitting your kid's toy box can be a huge expense – but it doesn't have to be. If you keep an eye out, you can find loads of deals on children's toys and never pay full price again.


Does your child's school have a uniform? You may be able to get help with uniform costs from your local council. Find out if you're eligible!



Building & Protecting Your Savings

Get cashback for household items
Use free cashback sites like Quidco and TopCashback to make money when you shop online for household items, other essentials and extras.


Use money apps
Check out these 10 money management apps to help you budget, organise and stay on top of bills savings and expenses.



Save for seasonal expenses
Building savings is all about being prepared. Plan ahead to save year-round and be prepared for more expensive seasons, like the holidays.


Forewarned is forearmed
Learn to safeguard your money and belongings from thieves with this comprehensive guide


Cutting Costs Around Your Home
Household expenses can be pretty expensive, but they don't have to use up your entire salary. Armed with these money saving tips from Cashfloat, you can cut costs and save money at home! You might be able to slash your bills more than you ever thought possible. All it takes is paying a little more attention to where your money goes and a willingness to try some DIY projects. Ready to start saving money at home?
Sources
Gray, Jessica (last updated 08/01/2020) "18 Clever Ways to Save on Utility Bills and Still Stay Cool This Summer" – Retrieved 29/04/2020
Brassfield, Mike (last updated 29/04/2020) "How to Save Money: 6 Step-by-Step Ways to Save Big Every Month" – Retrieved 29/04/2020