The 2020 Guide to Debt Management Companies – Chapter 1
Have you been wondering when is the correct time to seek help from a debt management company? The answer is, THE SOONER THE BETTER. Read on with Cashfloat to see how and when you should approach debt.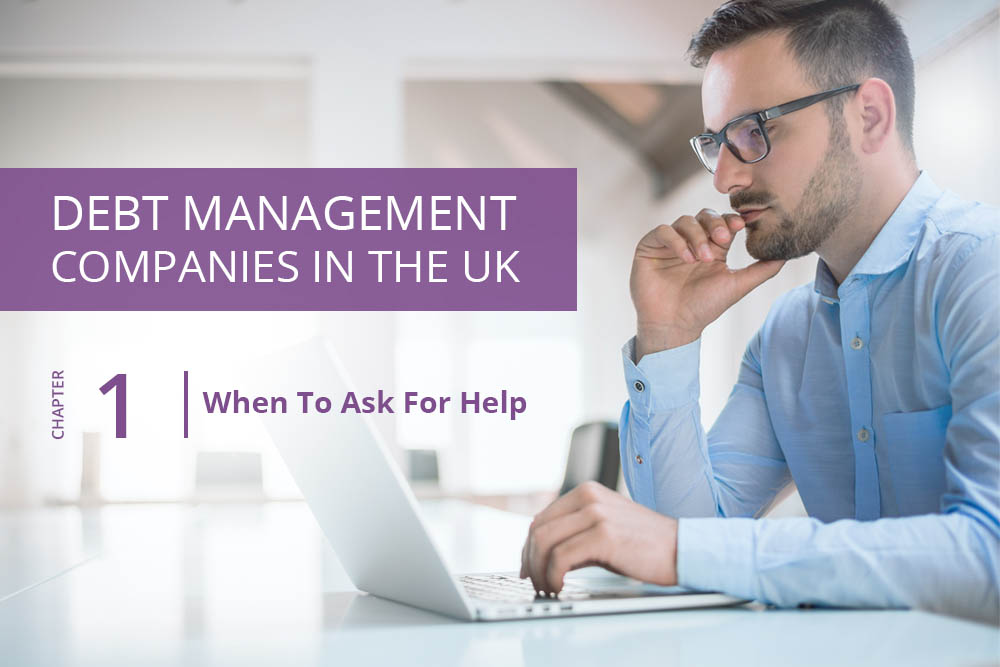 Cashfloat is a responsible payday-loan lender in the UK. Unlike other lenders, Cashfloat is customer oriented. Our customers' safety is at the heart of our business. Short term loans are NOT a solution to long term financial difficulty! If you are experiencing long term money problems, there are steps you can take before turning to professional help. In this article, we will try to guide you as to when to seek debt help from a debt management company.
Seek Debt Help Early
The most important aspect about dealing with debt is to get in early. Sadly, many of us put our heads in the sand and hope that the problem will go away. This is not going to happen. Debt will not go away. It is important not to freeze and panic but to start to deal with the problem before it gets far out of hand.
You can begin by making a list of all your creditors and make a note of the ones that are the most urgent. If you do have some money then dealing with urgent debts like a mortgage or rent payment and gas or electric bills is a good idea.
You should also take into account the less urgent debts. A first step to dealing with multiple amounts of money that is owing is to contact each of the creditors. Next, you should try to work out an informal arrangement to pay back the outstanding sums. At this stage it is important to be honest about your circumstances. If you make an arrangement and then default, it will only make matters worse.

Make A Comprehensive List of creditors and loans
Making a list of all your creditors will help you to see the bigger picture. This should involve listing the names and addresses of the companies or people with relevant reference numbers. If possible you should have copies of the loan agreements. You should add any court orders or threats of court proceedings to the documents.
Some debts are always more urgent than others so keeping a note of the priority debts is essential. These are usually mortgages or rent payments that are overdue, utility bills, council tax, court fines that are in arrears, child maintenance payments and the very important income tax. HMRC can send you to prison for unpaid income tax or VAT.
Other debts that may constitute priority status may be car loans. These should be dealt with as soon as possible especially if you depend upon your vehicle to get to work.
Fortunately, you cannot be sent to prison for non priority debts. Although these may cause you a lot of worry, they can be put lower down the list of those companies that are asking for payments.
Non priority debts are items like student loans, overpayment of benefits, short-term loans, parking fines, personal loans from family or friends and any loan from a bank or finance company. So, whilst they may be large, debts owed to credit card companies, personal loans from banks, catalogue companies and overdrafts are not so urgent.
Court Orders And Bailiffs
Creditors for non priority debts can take you to court and get a court order that allows them to send a bailiff round to your home. A bailiff can take goods to the value of the amount owed. Or, if you still owe money, for example, on a TV, they can remove the TV. However, bailiffs cannot take personal items like jewellery unless you agree to them doing so.
They cannot take equipment like computers that you require for educational purposes or for work. A bailiff cannot take anything from the house that constitutes basic domestic equipment such as a cooker or washing machine.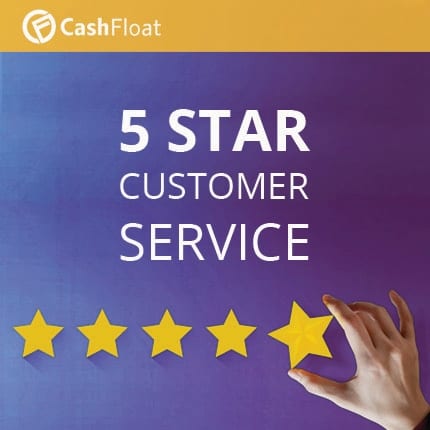 Know Your Rights
It is very important to know and understand what rights you have even if you are in debt. The charity Citizens Advice Bureau has a comprehensive list of advice and information that can help you if you are in an indebted position. Just knowing what can and what cannot happen may also help to lift the burden of worry that often descends when you are in debt.
The realisation that life can be put back on track is sometimes enough to help you when you are feeling in the depths of despair. Knowledge is power and in this instance knowledge can make the difference between getting to grips with debt or succumbing to a feeling of helplessness.
The Next Step To Dealing With Debts
When you have worked out how much you owe and made a list of the priority debts, you can begin to budget. You will see whether it is feasible to pay them off without resorting to outside help. There is a lot of information and assistance on the Internet about creating a budget and sticking to it. If you can do this then you can begin to reduce the amount of money that you owe.
Formal And Informal Agreements
Informal Agreement
Having reached the point where it is clear that you are going to be unable to pay off your debts then the next step is to seek some assistance. Before you do this, it is essential to establish whether you have any money to put towards the debts. Or, whether you are literally so broke that you cannot afford any payments at all.
If you do have some money to pay off the debts then an informal agreement with creditors is always a possibility. This could involve a payment holiday, making small token payments for a time until circumstances improve. Or they may offer you a lower amount as a final settlement.
An informal agreement using a debt management company is also an option at this stage. This is only allowed for non priority debts such as personal loans and credit cards. A debt management agreement may be suitable under some circumstances. However, it can take a long time to clear the debts. Although the upside is that you don't have to deal with creditors yourself, many of the companies charge fees for making this kind of arrangement. Fortunately, there are now charities which will arrange a debt management plan. These are the best options if you want to clear your debts without paying over the top charges.
Formal Agreement
If the debts are at such a high amount that an informal agreement appears to be an impossible solution then a formal agreement may be the way to go.
If the amount that you owe is over £5,000 and you have a county court judgement against you, you can opt for a formal agreement like an administration order. This agreement will include all kinds of debts and is not only non priority debts. On the downside the court will take 10% of the payments that you make as a fee for administration.
Conclusions about Using a Debt Management Company
As you can see there are many ways to approach debts but the most important thing to remember is that you should do something about it. When you have reached a point where you cannot sleep at night because of the stress of debts you have left it very late. It can be embarrassing to ask for help, but it would be even more embarrassing to declare bankruptcy. It's easy to pretend to yourself that everything's fine, but you have to realise that it's always possible to climb out of debt. Think of the feeling of being in control of your finances, of not owing a penny to anyone – and take the first step towards that dream, by asking for help. It's worth it.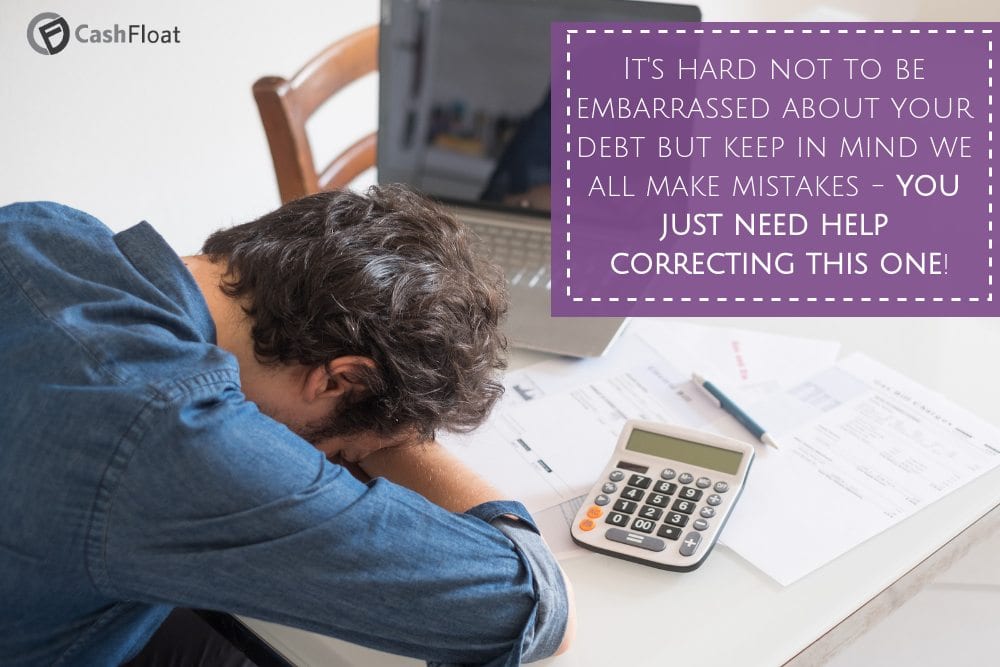 Asking for help is not a shameful experience. There are many organisations which are ready and willing to give you assistance. They will not judge you just because you are in debt. Around 9 million people in the UK are in serious debt. There are five large cities where around 40% of the population are struggling to pay off debts. Therefore, asking for help to relieve your situation is a very sensible option and is the best way forward. Free debt advice and help are both available to help transform the lives of those who owe money. Though it may seem like a huge step to ask for advice, this is a simple procedure that will help to relieve you of the heavy burden of unpaid debt.
Read the rest of the articles about debt and the organisations which can be of help. They may assist you in finding other ways that will help you to change your life for the better.
To read an article titled "Talk to the people you owe money to", click here.