The 2020 Guide to Debt Management Companies
– Chapter 8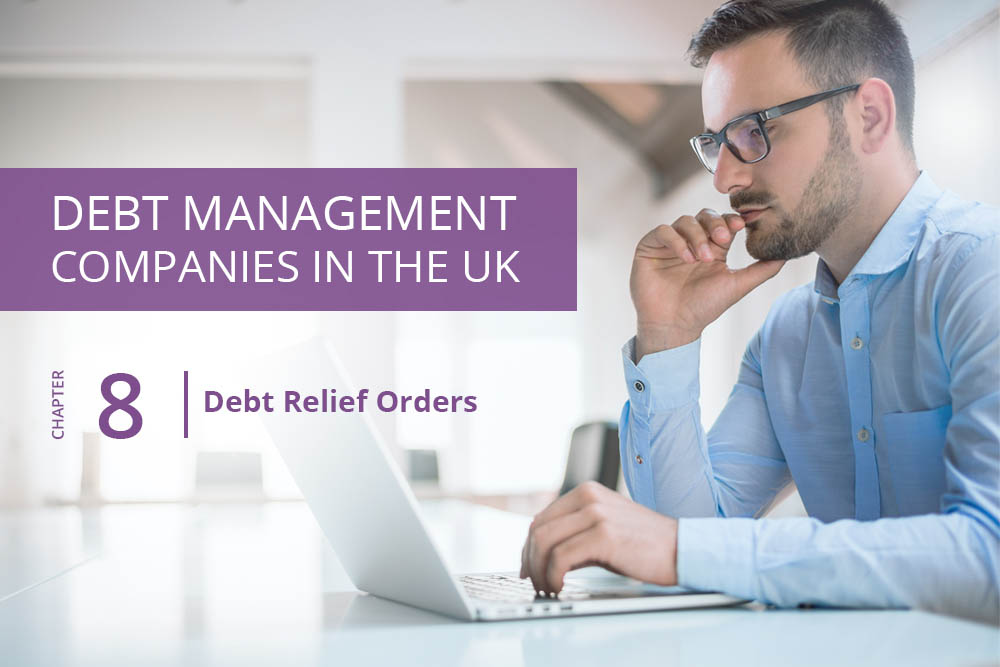 Cashfloat is a payday loans provider in the UK, aiming to provide a responsible and transparent loan service. We take our customers' safety very seriously, and are therefore keen to educate them in how to stay out of debt and what to do if you find yourself in debt distress. Our goal is to help our customers with our loans and educational articles so that they no longer need us! In this article, we help you understand debt relief orders – what they are, whether to use them and frequently asked questions.

Advice About Debt
If you are in debt and are looking at ways to get out of financial difficulty then the best place to get advice is a professional and impartial organisation like the Citizen's Advice Bureau or one of the charitable organisations that deals with debt management plans.
Although you may see many big and flashy TV advertisements for debt management companies, it is important to remember that these are companies that are in the business of making profits and will not have your best interests at heart. In fact, there have been many questions raised by the FCA and other bodies about the treatment of customers by profit making debt management companies which will often give advice that puts them at the heart of the action. That is, the company may always recommend a course of action that ensures it will get a cut of the payments from the customer.
What Is A Debt Relief Order
The first thing to know to help you understand debt relief orders is that they are not available to people who live in Scotland. Scots have their own system (Minimal Assets Process) which is similar but which has different risks and benefits. However, in this article we will be looking at the debt relief orders that are available in the rest of the UK.

A Debt Relief Order is a way of dealing with debts that are less than £20,000 (less than £15K in Northern Ireland) and only people who have no assets and very little income can use it. So, if you own your own home this system will be no use in helping to clear your debts. A Debt Relief Order is not an easy fix to debt problems and a charitable debt management service will be able to advise you if this is the best way forward.
Applying for a debt relief order is an alternative to going bankrupt. You pay nothing towards your debts for a year and after that period of time you will have no debt. No creditor can come after you for debts during the 12 month period. Even though this is a formal arrangement there is no necessity to appear in court.
As already stated, a Debt Relief order can only be sought if the amount you owe is below a certain limit. There is a one off fee of £90 that you have to pay to the Insolvency Service and if you own your own home (with or without a mortgage) you cannot qualify for a Debt Relief Order. Your surplus income, after paying bills, must be below £50 per month.
Only those debts in the Debt Relief Order are written off. It may be that there are some which are not in the debt relief order, so this is not a simple way to get a completely clean slate without paying off anything. If you have a Debt Relief order then it remains on the public register and will have an effect on your credit report.
You can only apply for a debt relief order through an approved intermediary. Therefore, it is not possible to go down this route by applying yourself. However, if you are considering this way out of debt and think it will be impossible to find the £90 fee then there are some charities that can help.
Eligibility
There are strict criteria that are applied before so you can know if you can or cannot apply for debt relief orders. The first being that you are unable to pay your debts. The total amount of debt must be below £20,000 and after you have paid your monthly household expenses you must have less than £50 left each month. You cannot own your own home and other assets. Savings or valuables, must have a combined value at below £1,000.
A car is an asset unless it is needed for mobility purposes because you have a disability. If you have previously applied for a debt relief order in the last six years then you cannot apply again. If you have already applied to go through another route to insolvency then again you will be ineligible for a Debt Relief Order.
Anyone who has owned a property or lived and worked in England or Wales in the previous three year period is also prevented from applying. So, as you can see, it is only the most desperate of cases that can be put forward for a debt relief order. There are also some criteria that relate to recent activity which you must consider.
A Declaration Of Recent Activities
Applying for a debt relief order is not a way to avoid the responsibility that come with borrowing money. Therefore, if you have had any assets, like expensive belongings that you have given away in the last two years, you must declare this on the application.
If you have sold an asset for below its true value, e.g. sold an expensive car to a family member or friend then you must declare this too. Any priority to paying off debt such as paying back a relative instead of a credit card company or bank, you must akso declare.
What Debts Does A Debt Relief Order Cover?
There are only certain types of debt that you can include in a Debt Relief Order and only those that you obtain legally, you can add into the order. These include credit cards, personal loans and bank overdrafts. Other types of debt are rent arrears and any money owing for household bills such as council tax or utility bills.
If you have received an overpayment of government benefits or signed up for any kind of hire purchase agreement, you can include these too in the order.
Which Debts Cannot Be Put Into Debt Relief Orders?
There are a number of debts that you cannot include in a Debt relief Order. If you have a student loan or have borrowed from a social fund, you will still need to pay back these debts. Any child maintenance that is in arrears or any fines from a magistrates court will also stand. A professional debt advisor will be able to tell you which debts are eligible for you to include.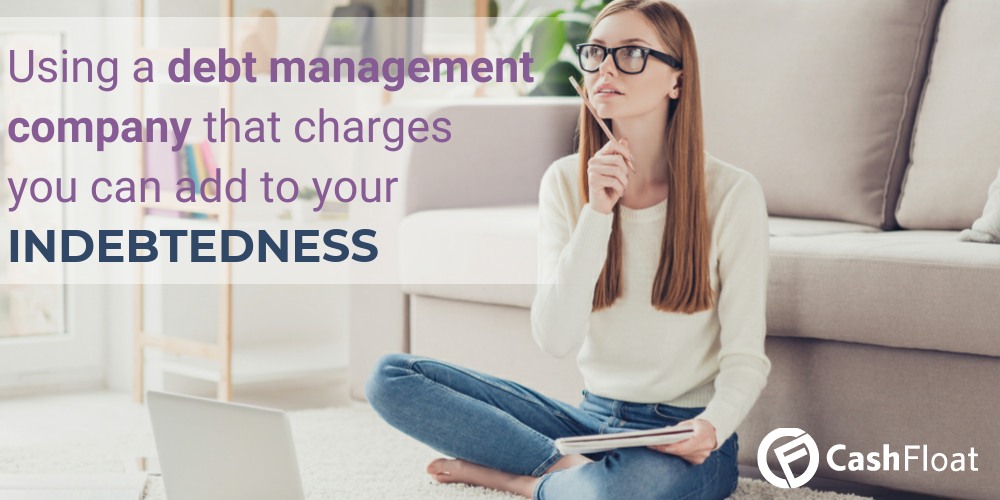 What Are The Consequences Of Applying For A Debt Relief Order?
In all but name a Debt Relief Order is like going bankrupt. The restrictions that apply to bankrupts also apply to anyone who has applied for a debt relief order. This means that during the year that the order is in place you cannot borrow more than £500 without disclosing the existence of the order to a prospective lender. Without permission from a court you cannot become involved in setting up a limited company or in promoting one.
Whilst the Debt Relief Order remains in force, your name will appear on the Individual Insolvency Register. The order will then stay on record for 6 years. This can have a serious impact on any future borrowing e.g. if you are looking for a mortgage.
Debt Management Companies and Debt Relief Orders
The long term consequences of applying for a debt relief order and the strict criteria that you must fit before one is granted means that a debt management company may offer an alternative and better solution.
If you find yourself swamped with debt it may look as though this is the answer to your prayers. However, in fact, paying off your debt is always the best solution as it has less impact on your future borrowing.
Now that you understand debt relief orders, you may realise that a debt management service such as the ones provided by charitable organisations, like Christians Against Poverty or StepChange, is an option that can lead to financial freedom. These organisations are there to help you rebuild your life and start again free from the weight of unpayable debt.