Millions of commuters use the National Rail Service every year and while the demand increases so do the prices. But, the service people receive is not reflected in the prices they pay. People rely on a reliable service to get them to work on time. But, this is sometimes almost impossible with cancelled and delayed trains, high prices and overcrowding. Over the years, the National Rail Service has been in the limelight many times. It is usually something to do with rail strikes or prices, cancellations or a delayed train. But, how does this affect you and what can you do?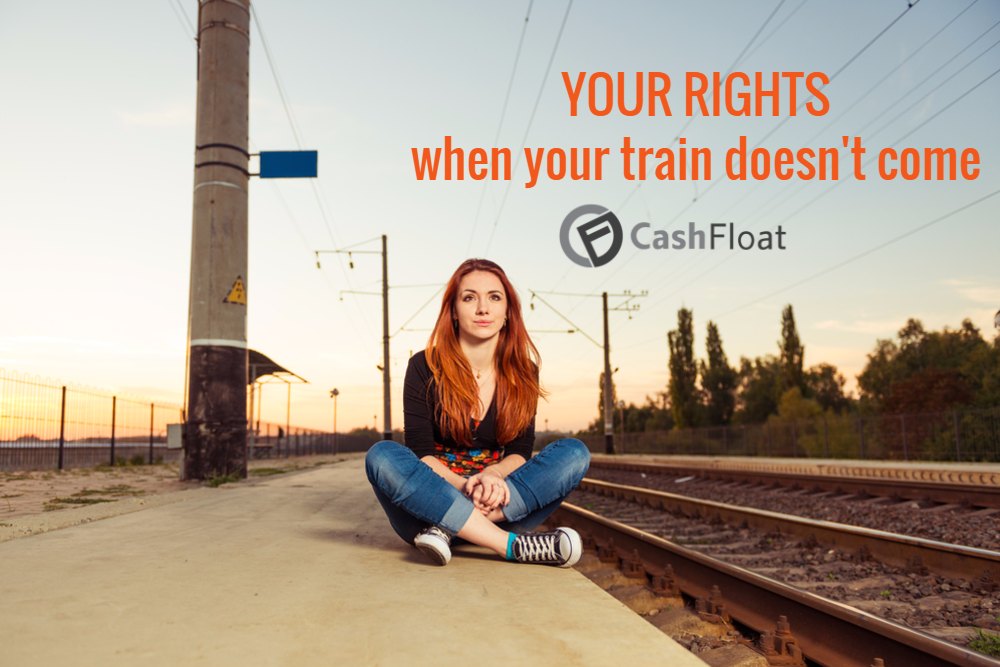 Story highlights
You can claim compensation for a delayed train of more than half an hour.
How to reach your destination if you experience a cancelled or delayed train.
Rail Travel in the UK
Roads are becoming more and more congested as the population grows. A drive into town can end up leaving you feeling stressed and exhausted as you try to find a parking spot. So it is no wonder we are often encouraged to ditch the car and use public transport. Not only does it help our stress levels, but it also helps protect our environment. Buses are the most popular means of transport; however, rail travel is becoming more and more popular so it is important to provide a service that people can rely as well as being cost effective.
Problems with National Rail
Each method of public transport has its own advantages and disadvantages. It is unfortunate that issues with the rail service feature in the news more often than any problems with the bus service. Travelling by train is more beneficial. There is quite often less stops, and it is quicker than car or bus. But this type of travel does not come without its own problems.
While the official statistics released shows that over 80% of trains arrive on time, passengers who travel everyday testify that this is not the case. Matt Steel who uses Thameslink and Southern collected data showing that only 37% of trains came on time.
High Prices for Poor Service
Commuters feel the service they receive is unfair and they are feeling let down by the Scottish Rail Service. They believe they are paying a high price for a poor quality service with no vision of improving in the future. Standing in the cold station only to hear your train has been delayed or cancelled can leave you feeling angry and anxious. Yet prices are going up and the service level seems to be goign down. Do the statistics support this view? Read on to find out.
Railway Statistics – Where is the money going?
Train fares have increased every year since 2001.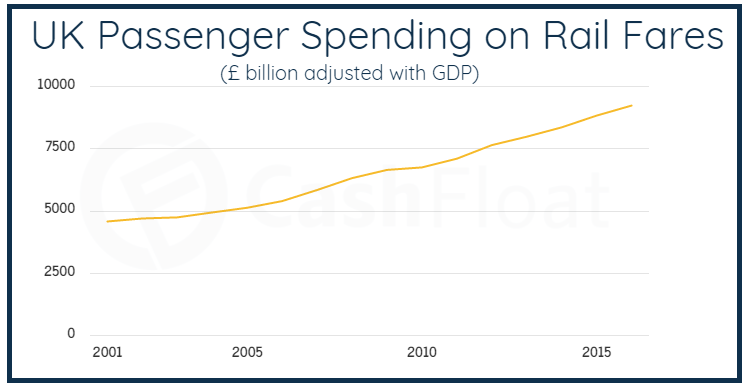 Commuters are starting to feel angry when their service is cancelled or delayed. When passengers do not see any improvements in the service they are using and paying for, it adds insult to injury. There has been less spending on investment in ensuring that current services are up to date than new network developments. The national railways need to ensure that current railways are running smoothly before investing in new ones.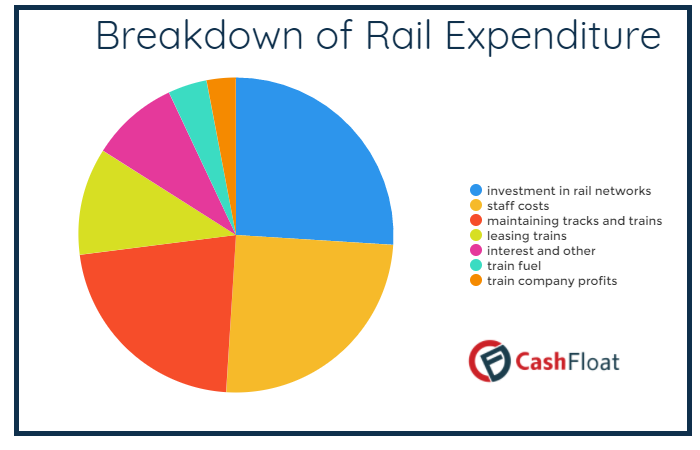 Recently Nicola Sturgeon promised commuters that she would consider a price freeze on rail travel to "give passengers a break". This freeze is an attempt to show commuters that she is willing to look at the poor service they are currently paying for. The freeze also indicates that there is an expectation that the rail service will improve. If this price freeze happens, it has to be fair, and it cannot have any impact on any proposed railway improvements.
Commuters should look at this possible price freeze as an indication of future improvements and enhancements to their rail service. With rail travel increasing considerably over the last 10 years, it is imperative that commuters get a fair price for a good service.
Your Rights When Your Train is Delayed or Cancelled
Causes for Delay/Cancellation
There are many reasons for your train cancellation or delay. Some can be controlled others cannot. Would it help you to be more understanding if you knew the reason for the delay or cancellation?
Extreme weather conditions can play a big part on your rail service. Floods, snow, leaves on the line and even animals that wander onto the track can cause unexpected delays. Unfortunately, if such incidents cause a delay, it can then cause a knock-on delay to other trains as they are caught behind. Necessary engineering works can cause delays, but if it is not an essential repair, perhaps National Rail could look at carrying out any repairs at a time that is going to be less disruptive to its service and passengers.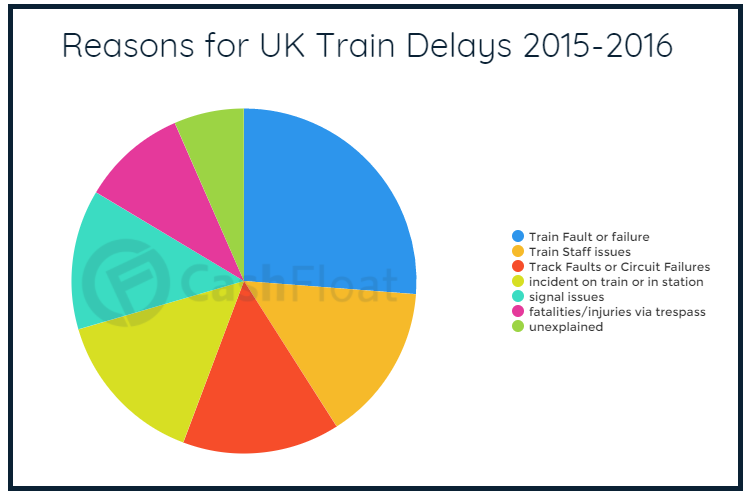 Whether the delay or cancellation could have been prevented or not, what happens when it happens to you? What are your rights when your train doesn't run as planned?
Cancelled or Delayed Train – What do you do?
Here's what you need to know if your train didn't run as scheduled.
If your train was cancelled, you can get a full refund, no matter what ticket you had.
If your train is delayed, you will need to have at least an half hour delay inorder to claim compensation.
You need to keep your tickets if you want to claim compensation.
You are best off claiming within 28 days because some train companies will not refund after that time period.
If you experiences a cancelled or delayed train,, you have the option not to travel at all and are entitled to a full refund for your train ticket. If your train is delayed and you decide to travel, you may be eligible for some sort of compensation. However, this depends on the operator you are travelling with, the type of ticket you have purchased and more importantly the length of the delay you have suffered. Unfortunately, not all cases are eligible for a full refund or compensation, especially if the delay has been caused by something out with the control of the rail industry.
Do I pay for a delay?
If your train has been postponed, you can still get to your destination by getting onto the next available train. If the railway company was responsible for the delay, they will do everything they can to ensure you get to your destination. Unfortunately, this may mean if you have reserved a seat, that your reservation is no longer valid, or that you may be in an even more overcrowded train. But you will get to your destination at no additional expense to yourself.
Reaching my Destination after a Cancellation
If your train has been cancelled, there are options available to you. You may be able to transfer onto another train at a later time or date at no additional cost although a seat may not be guaranteed to you. Special arrangements will be made to ensure that your travel is made as soon as possible. Again, each operator works under different guidelines.
Compensation for a Cancellation
If you purchased a ticket to get to your destination and something went wrong, you are entitled to compensation. You can either get money back, or you may have the option to travel on another train (by the same operator) at a later time. You may also decide to purchase another ticket from another operator. Whatever you decide to do to get you to your destination, be aware that you may be eligible for compensation for a delayed train or a full refund.
Deciding which Travel Option to Take
If you are in no hurry and you expeience a delayed train, then you may opt to wait for the next train. This does not mean, however, that you have to flexibility to choose another train on another day. The operator you are travelling with will do what they can to get you on the next available train.
If your train has been cancelled, you can choose to abandon your trip and go home. If the rail company are responsible for the cancellation, you can potentially apply for a full refund.
Ask about your options
Before making any decisions about moving forward or cancelling your plans, ask your operator about the options available to you. The last thing you want is to be spending more money to get you somewhere that you need to be, so make sure to ask. Explain your situation, remembering you are not the only passenger affected. Work with the operator to come to an agreed and cost effective solution. No matter what way you travel, you may experience delays at some point. You may have to cancel your journey altogether, but irrespective of this you should be aware of the options available to you. If the train operator cannot accommodate your needs, the next cost effective solution may be the bus, but again, if this is an option, remember you may still be able to claim for compensation or a full refund from your train operator, so while it will cost you money initially, it will not overall.