Are you being asked to pay for your EHIC? What about your driving license, passport or visa? While these items often do cost money, fake websites mark up the price considerably. It's a clever tactic that has already netted scammers tens of millions of pounds. How can you avoid becoming a victim? Payday lender Cashfloat explores!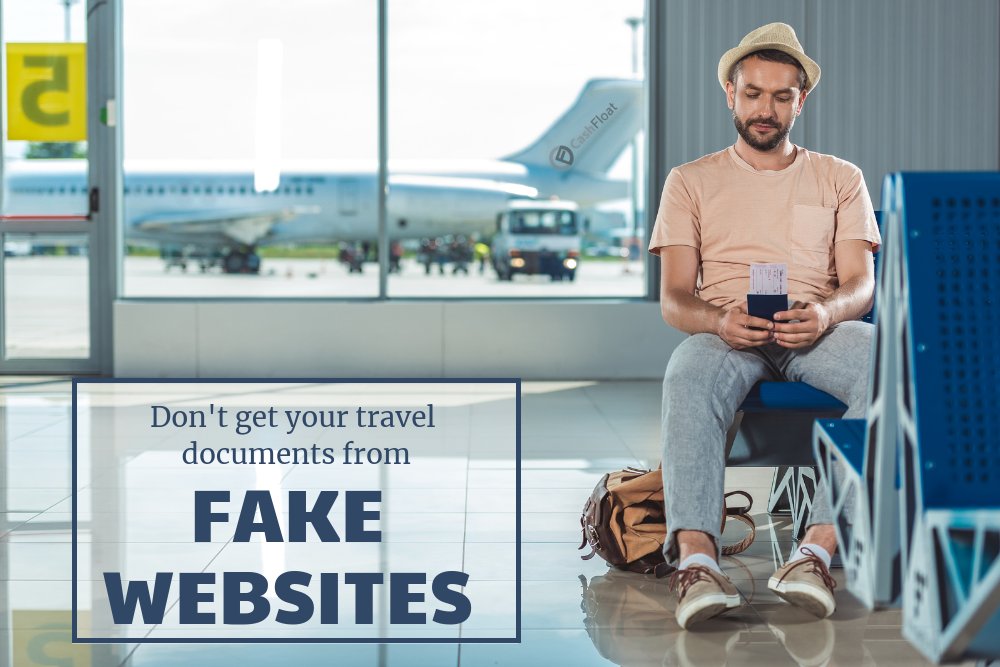 In this article, we'll consider…
The fake websites scam
Which websites fraudsters imitate
How fake websites work
Spotting a copycat website
How to avoid accessing a copycat site
What to do if you've fallen victim to a fake website
Conclusion – whether more could be done to tackle the problem of fraudulent websites
The Fake Website Scam
It's the time of the year when everyone starts thinking about preparations for their summer holidays. As a result, NTS (National Trading Standards) have again issued warnings about copycat websites. In this article, we look at the issue of these copycat websites in more detail – how big a problem are they? We explain what they are, how they work, and how to recognise a copycat website from the official one. How can you avoid being taken for a ride? Finally, we look at the work of NTS and how they're tackling the problem. Is there anything more that needs doing?
It's impossible to be sure about how many copycat websites are in operation since it's the type of scam which is often under-reported. NTS report that fraudsters which have been caught and convicted have taken £40 million. The total in losses to duped Britons is likely to be much higher.

Although reports of fake websites had been falling gradually since their peak in 2014, the ASA (Advertising Standards Agency) says that they have been on the rise since 2017.
Which Websites Are Copied?
Conmen often copy sites such as the DVLA (Driver & Vehicle Licensing Agency), the European Health Insurance Card (EHIC) website or the Passport Office. Apart from these governmental departments, they also imitate foreign embassies which allow online visa applications.
The imitation can be quite sophisticated. The conmen reproduce the colours, wording and logos of agencies and countries to give the false impression that their victims are on the official site. They can be so convincing that in a trial carried out by the consumer watchdog 'Which?', 29% of members polled couldn't tell the copycat site from the official one.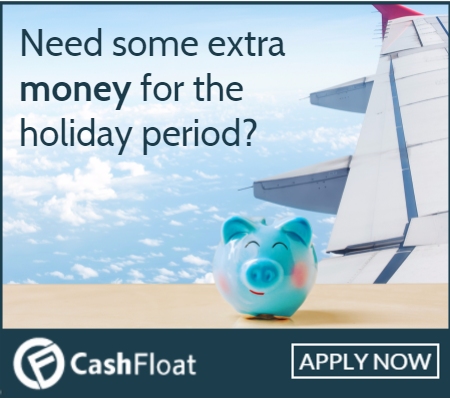 How do Fake Websites Work?
Many of the websites they copy offer British citizens free services such as the issue of an EHIC. However, if the unwary access a copycat site, they'll be charged.
For other services which carry an administrative fee such as online visas, they massively inflate the cost. For example, instead of paying $7 (or £3.90) for Canadian visas, victims have spent £150.
Once someone has applied and paid their fee, the bogus website simply forwards their application onto the official site pocketing the extra money they have made for their 'services'.
Other websites advertise a helpline for government departments, services or businesses which begin with costly 0843 or 0844 numbers. Once people unwittingly dial these numbers, they're charged extortionate fees for a call which is transferred to the official free helpline.
What have we learned so far?
Caught and convicted fraudsters gained £40 million
Copycat websites have been on the rise since 2017
Official sites offering visas, passports and driving licenses are often the ones being copied
These sites offer the same services, but at a greatly inflated price
How to Spot a Copycat Website
Firstly, you should check the website address. The vast majority of British government websites end in gov.uk. Also, you should make sure that the website is encrypted with https:// with the 's' standing for 'secure'. This is a good way to check all websites you use, such as online loan companies and online shopping sites. If there is no encryption, the site is bogus.
Many sites try to give an impression of honesty and legitimacy by inserting a disclaimer further down their homepage. This states that they have no affiliation with the official website, but are purely offering their customers 'checking assistance'. The NTS have said that such disclaimers can't be used as a defence in a criminal prosecution and that they prove that the conmen know they're breaking the law.
Unfortunately, these disclaimers are often hidden away at the bottom of the page or among the wordy terms and conditions. Therefore, you should scroll down the whole page, or check the terms before completing an online application.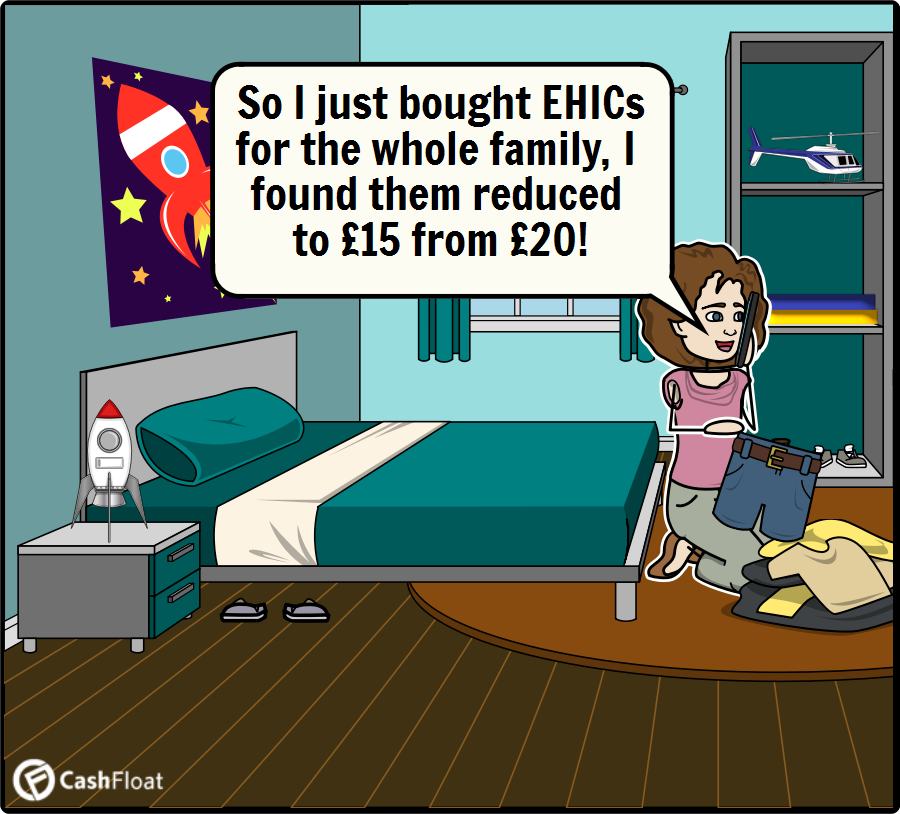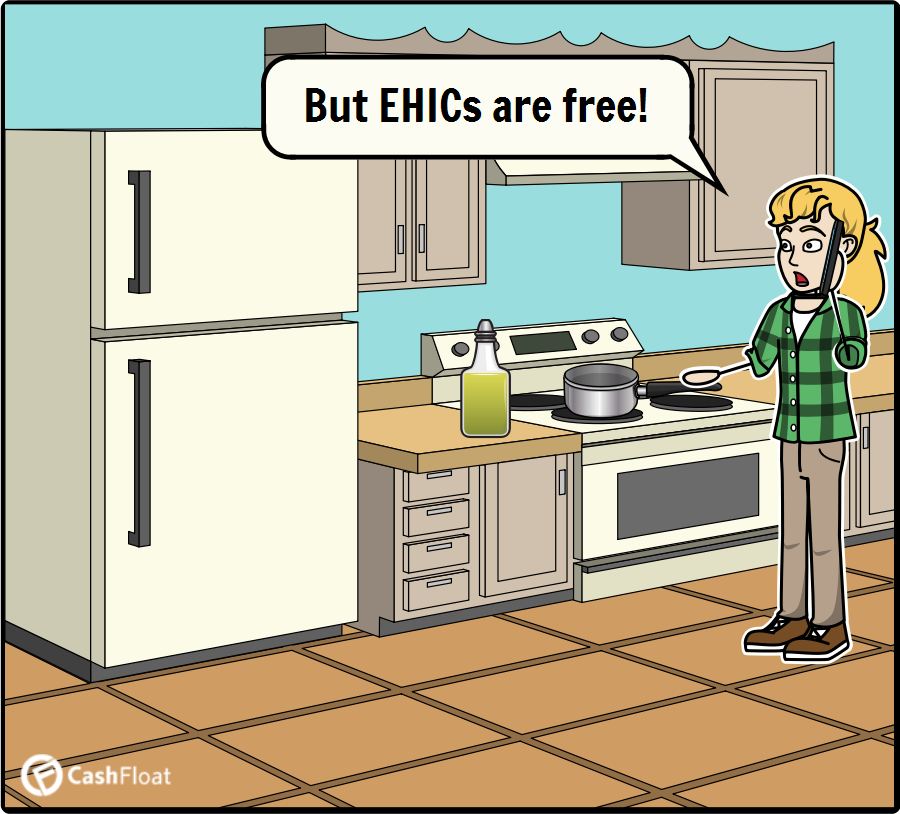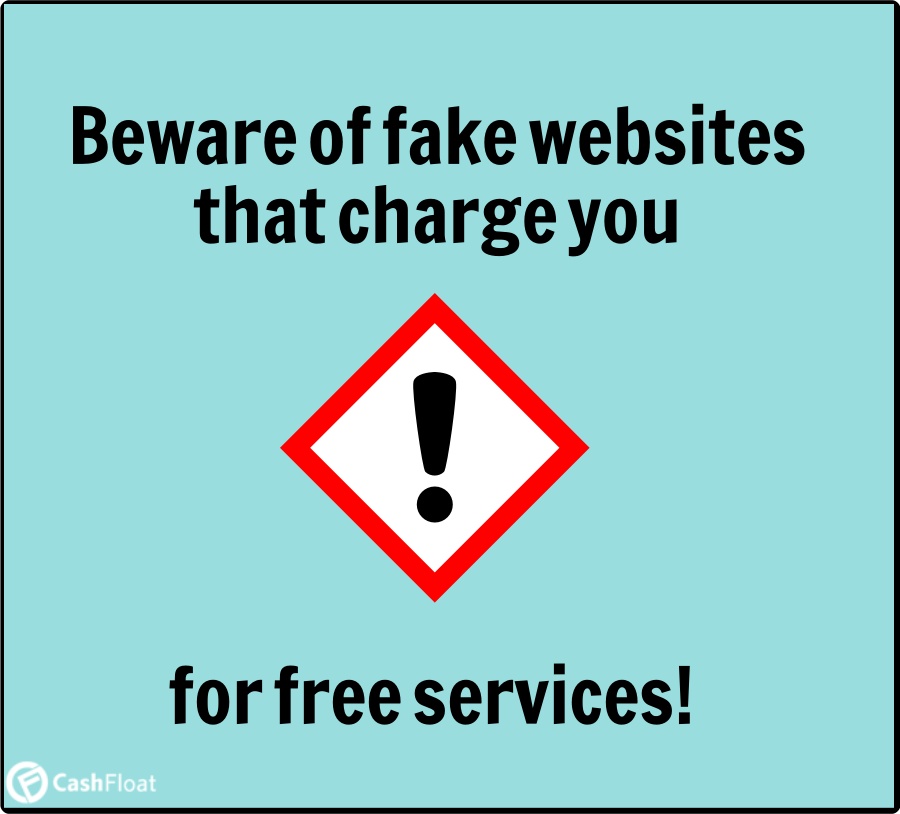 How to Avoid Becoming a Victim
Fake websites often pay search engines to display their ad in a box at the top of the page. Although we often click on the first result we see, always make sure that you scroll down the page since the official site often appears further down the list of results.
When accessing British government websites, you should avoid the use of a search engine altogether. Instead, type in gov.uk. This homepage has its own search engine where you can click on the department or service you're interested in.
Lost Cash? What to Do Next
The first thing you should do is to ask the site for a refund. They might refuse, but they could pay up as a way to prevent further hassle and to avoid attracting the attention of NTS.
If you paid by credit card, you could try asking your credit card provider for a refund under Section 75 of the Consumer Credit Act. If you paid by debit card, the bank's chargeback system might be able to get your money back. These methods are nto usually instant, and if you need the money urgently you may want to consider a quick loan that same day to tide you over until it arrives.
Finally, you should report the matter to the Citizens Advice Consumer Service team, who will refer the case to the NTS.
Conclusion – What More Can we Do to Tackle Fake Websites?
In this article, we discussed ways in which you as an individual can avoid becoming a victim. One final point worth mentioning is to check known scams to ensure the website you're on is not on the list. Cashfloat has created a fraud prevention centre, which lists all known copycat payday and short term loan companies in the UK, and we hope that this will help borrowers avoid losing money to fraud. But is there nothing more that the official government bodies can do to fight this sort of crime?
NTS have been working in close collaboration with search engines and web-hosting firms to have these misleading ads taken down. The problem is that no sooner are they removed than they appear again under a different name or with different wording. It's also impossible for NTS to bring criminal prosecutions against firms which operate outside the UK. However, they have developed ties with agencies abroad to police businesses based in their country and remove their ads.
In March 2018, the most significant fraud case brought by the NTS resulted in over 38 years of prison sentences for a group of people who had made £37 million from mimicking the DVLA. The NTS's determination to prosecute may be the greatest deterrent to prevent other copycat websites from springing up.