Full Guide to Managing Family Finances
– Chapter 11
What Am I Entitled to in a Divorce Settlement?
There is no easy answer for what you are entitled to when making a divorce settlement. Divorcing involves making some huge financial decisions that will affect your life now and in the future. It is crucial divorcing couples you reach a fair agreement. Cashfloat explores what you need to include when it comes to dividing assets in divorce UK.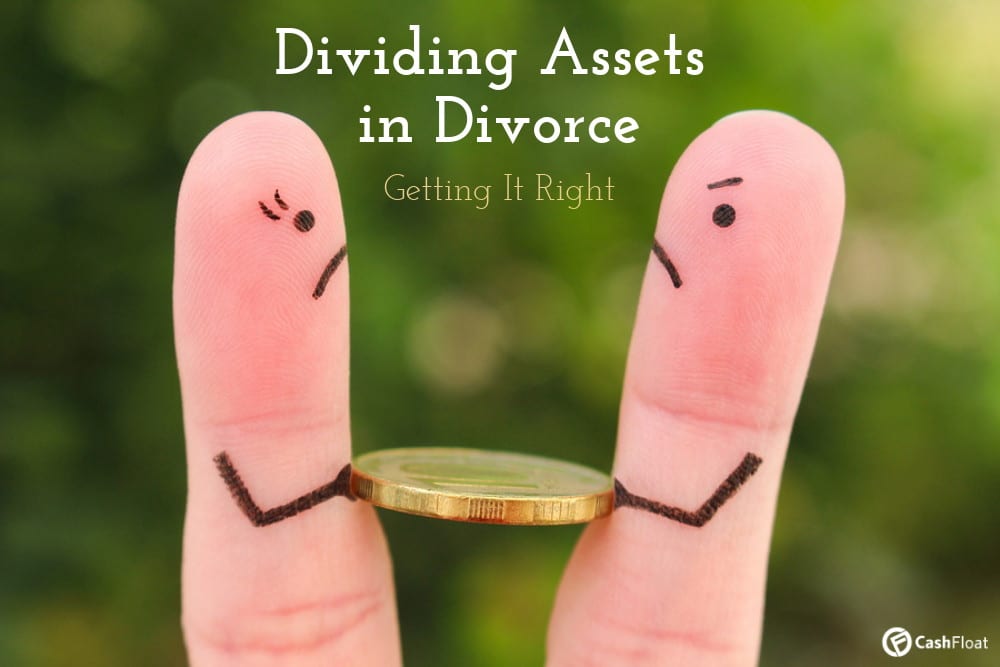 What to Include in Your Divorce Settlement
Just like getting married, divorcing can be a costly business. It can also have a huge impact on family finances especially when there is no amicable agreement about dividing assets and debts. Very few people are now entitled to legal aid to pay for divorce costs. So, it is in everyone's best interests to reach a divorce settlement as soon as possible and to avoid expensive solicitors' fees which can soon build up.

However, in the real world there are always going to be squabbles about family finances. When the relationship involves children, parents will reach a divorce settlement about how much child support each parent will pay each month through the Child Maintenance Service.
There is also the matter of the family home and any debts or savings accumulated during the marriage. Unfortunately, many divorces involve solicitors for this reason. Divorcing involves making some huge financial decisions that will affect your life now and in the future so it is important to have some understanding about exactly what options are available.
Personal Possessions After Divorcing
Most couples can easily come to an divorce settlement about personal possessions when divorce is looming. One may decide they don't want anything except books and music. Or they may decide they need some furniture (at least a bed) to start again. However, if deciding who gets what has become impossible and compromise is not forthcoming on both sides you should make a list of all items and try to come to an agreement by ticking them off in a civilised manner. Making a decision about dividing furniture and household goods may seem mercenary. However, both parties have to begin new lives. It is unfair for one party to have to buy everything when they move to a new home.
Here are some general rules when dividing personal possession in divorce:
The person who purchased the item owns it
Joint endeavours – the best option is pay who leaves it for their share
Any item that has been given as a present belongs to the recipient. Just because you paid for it, you can't claim back expensive jewellery or a camera you gave as a gift.
Value valuable items like paintings or a collection that are worth alot of money. It will go into the family assets that you divide as part of the divorce settlement.
The Family Home
The family home is usually the biggest asset that a couple will have and there are a number of ways to deal with this asset:
1
If there is enough equity in the house you can sell it and split the proceeds so that each partner can buy another home. For most couples this is not an option. Most couples have only owned their home for short while and do not have equity or they may be in a negative equity situation.
2
One person can buy the other one out.The person who stay in the house needs to transfer the mortgage into their own name. This is only an option if the owner has earning power and can afford to make the repayments. They may need to rely on online loans in order to keep up with the repayments.
3
Stay as joint owners until any children are grown up. Then sell it and split the proceeds. The absent partner may not be able to buy a new home of their own as they are still responsible for the original mortgage
4
Transfer some of the value of the home as part of a divorce settlement with the person who moves out retaining an interest in the house so that when it is sold they will get a share of any profits.This is only possible if either spouse has money.
As you can see the whole area of home ownership can become a nightmare. There often is no ideal solution. The courts also have the power to prevent the sale of a home until the youngest child has reached the age of 18. This allows stability and continuity for the children of the marriage until they are adults. If the couple are unable to agree on a course of action, the courts will decide. They will always put the interest of the children as a top priority.
Breaking Up a Joint Mortgage
Sorting out a joint mortgage is an important issue that you need to tackle when a divorce is in progress. If the absent partner remains on the mortgage it will be hard for them to start a new life and buy another property. So, if possible transfer the family home into the name of the person who remains in it. It also means that once you break the financial tie, there will be no joint credit files. (If your ex partner defaults on a loan it will no longer affect your credit report. Of course, the person staying in the house will face financial tests. This will show that they can afford to make the full repayments before a the mortgage company transfers the house to one name.
Lone parents who are unable to afford a mortgage can consider asking for a guarantor mortgage i.e. from a close relative. For all parties it is in their best interest to achieve a clean break financially when they divorce. As long as this happens there is no chance of one party coming back for more should the other one have a big improvement in their lifestyle. e.g. starting a new business that flourishes.
Joint Accounts – Who Gets What
Some couples do not have much in the way of assets. However, there are still a number of financial products such as insurance policies, joint loans and savings or bank accounts that need sorting out. If you are able to have the conversation with you partner in an equitable manner then you can deal with these kinds of issues easily and quickly. However, if this is not the case you need to make sure that your ex does not start to run up bills in joint names, take out large and expensive payday loans or default on loan repayments. Unfortunately, this could have an adverse effect on your future financial credibility.
Contact ALL Financial Institutions
If both parties are unable to come to a divorce settlement there is always the option of mediation by an objective third party. But in any event, you should contact all financial institutions as soon as possible to advise them that you are divorcing. Your financial institutions may advise you to give authorisation so that both of you have to sign for an overdraft or any other payments from the joint account. And, if there are savings you should always ask for two signatures so that your ex partner can't empty the account before you get your share.
Joint Account Payments
If your salary goes into a joint account then you should ask your employer to change the payments to a single name account
Make sure that any joint Internet or telephone banking facilities are frozen until things are legally sorted out
In extreme conditions you can ask for a joint account to be frozen but this may put regular payments for bills at risk and could affect your future credit score
There are complicated rules about joint savings accounts for people who live in England and Wales. These rules state that funds in a joint account belong to the account holder who paid it in. However, in some circumstances a partner can make a claim for part of the savings even if they did not pay it in directly. This is because many women give up work to run the family home. Therefore, it entitles them to a fair share of what the ex-partner accumulated during the marriage. Different rules apply in Scotland and Northern Ireland. Funds in a savings account there are distributed equally to the joint account holders.
Credit Cards and Bills
For credit cards and store cards, each person on the joint account is responsible. This means, that if your partner goes on a spending spree with that card you will still be liable to pay it all back. That is why it is so important to quickly notify companies and close joint credit accounts. With home insurance policies or car insurance where one of the parties is a named driver you will have to write and ask them to take you or your ex-partner off the policy.
Finally, you should share bills, for the former family home, equally – up to the date you or your ex move out. So, take meter readings and then change the account into a sole name. You can usually accomplish either over the telephone or online.
Child Maintenance
Child maintenance is now a matter for the CMS to sort out. There is an agreed formula for how much the absent parent should pay. The CMS bases this on how many days a year the absent parent takes care of the children and it is also salary based. There are allowances for travel expenses to see children and for those absent parents who are also responsible for another child or children of a new relationship.
If you can agree a figure between yourselves then this is the ideal solution and you can work this out by going onto the CMS website where there is a list of how the figures are made up. If you cannot agree then the CMS will make the ruling. The CMS will send a formal letter stating how much money per month the absent parent should pay.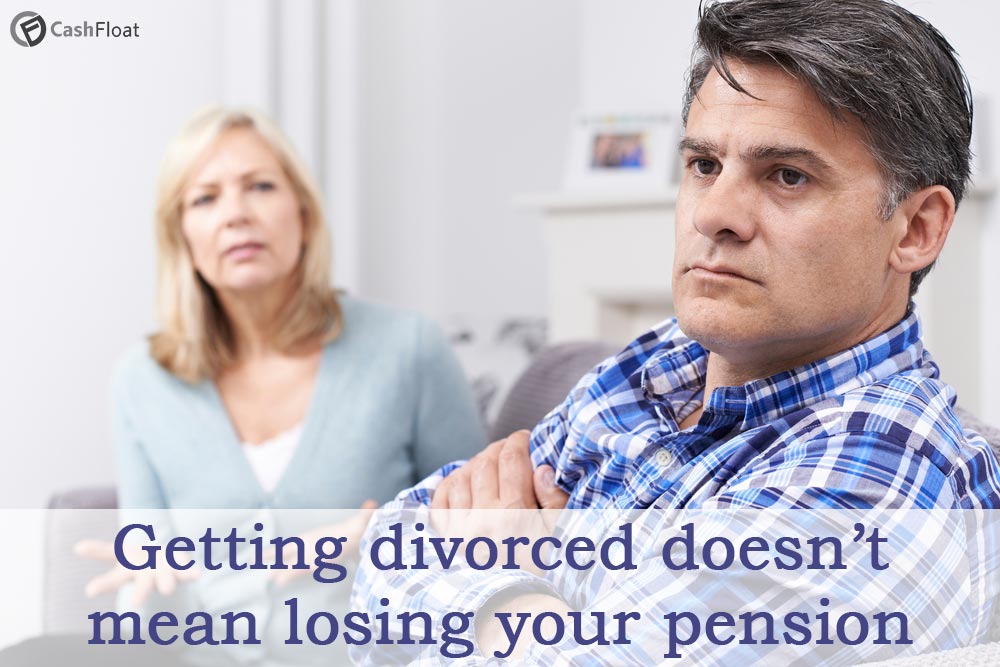 Pensions
After property, it is usually pensions that are the biggest asset and these can be split between both parties if it is felt one partner has a lot more than another. There is also the case when a wife has stayed at home to raise children and may not have a large pension pot. In this instance the court can rule that some of the husband's accrued pension is transferable to the wife. All pensions except the government ones are taken into account. This area of the divorce settlement is fraught with many difficulties. It is therefore best to consult either a divorce solicitor or a financial advisor. Only a court can make a sharing order for pensions. So, if you can't agree this will be part of the divorce financial settlement that the court decides before they issue the decree nisi.
Here are the 4 basic options:
Sharing the Pension
It is possible to share the pension(s) with one party getting a percentage of their partner's pension assets. The amount that the ex partners agree on can be transferred into a pension fund that already exists. Alternatively, the partner receives the shared amount and can start up a pension to deposit the funds. You cannot have a share of a pension as a cash sum and it must be put into another pension fund.
Value the Pensions
The second option is to come to an agreement that the value of pensions will be offset against any other assets like the family home. So, you may come to a pension divorce settlement that one partner will get a larger share in the equity of the family home instead of having a share of the other party's pension funds.
Defer Pension Sharing
There is also the option of deferred pension sharing. This comes into effect when one partner has already retired and the other is too young to receive a pension of their own. The divorce settlement involves sharing the pension at a later date when the younger partner is ready for retirement. It is a more complex agreement. We suggest you avoid it whenever possible. The legal fees to make this kind of arrangement are considerably higher. Also, it means that there is no clean financial break after the divorce.
Since most people wish to move on with their lives this is not the ideal solution. However people use this option when one partner is a lot wealthier than the other. In some cases the court will grant one partner a deferred lump sum payment. For instance, a sum the pension company will pay to the ex when the partner actually retires and claims their pension.
Pension Attachment Order
And finally, you may ask for a pensions attachment order. This means that when your partner does retire you can get an income from their pension, which can sometimes drastically increase your own income, leaving you much more financially independent and more able to cover all expenses without needing online loans or other sources of credit as you may have needed before.
For couples who have retired and then want to divorce the rules are different. You can claim an income from a pension but not part of a lump sum payout. Want to know more about pensions? If you want to read more about your own pension, you can read our pension guide here.
Dividing Assets in Divorce in the UK
When it comes to divorce there are often no winners. However, if you can amicably agree about the dissolution of your finances and make a proper divorce settlement, it may help to prevent a lot of resentment. This is specially important if you have children involving this seperation. Those fortunate couples who do manage to divorce without any problems are few and far between. But, having a good understanding of how financial matters and possessions are split up will hopefully help both parties to make some good decisions when divorcing.