Story highlights
We make decision based on what we think will make us happy – but are we always right?
What is a dream job really like?
Should you chase your dreams?
Although affective forecasting may sound like a financial term, it isn't. We all use affective forecasting without realising it when we make decisions about our life and our future. All of us make decisions at some point in our lives based on what we believe will make us happy. We decide who to marry and when, what type of house to buy and in what area, and what our dream job is. We start to predict our future based on our emotional state at an early age and we base our future decisions on dreams and ideals. But just how many of these dreams come true and mirror our desires? Are our dreams too obscure for us to achieve or do we just have unrealistic ideals? Do our dreams live up to our expectations?
In this article, Cashfloat explores why going after your dream job may end up as a nightmare.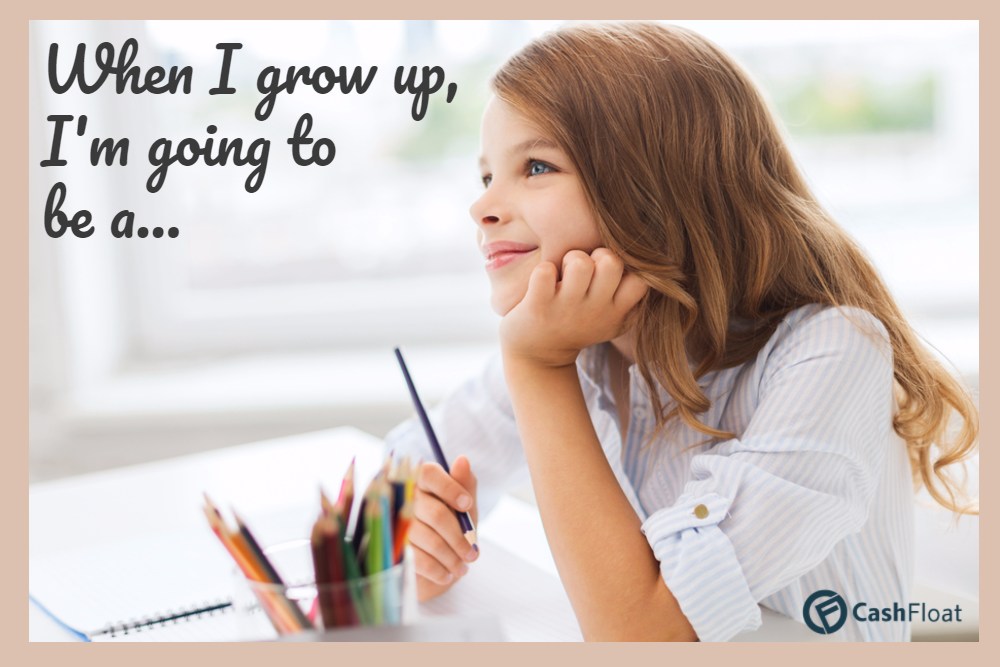 Why do we get it wrong?
The process of predicting our emotional state in future years begins at an early age. The choices we make, unfortunately, can be the wrong decisions and can lead to regret and unhappiness. We base our future happiness on who we will marry, for example. So many people realise further on down the line that they got it wrong, and that happiness ends in divorce, but why do we get it so wrong? No one can answer this accurately. However, some theorise that it is due to unrealistic choices, making decisions too early or not being fully aware of everything that is required to achieve that happiness. Marriage is only one example; incorrect decisions can also be made concerning the careers you choose or the house you buy.
So what makes someone settle on their dream job?
Illusion and Glamour
Remember when you were so sure you'd be a footballer or actor? Younger You would be so disappointed…
Click To Tweet
Remember your school days, when you were asked what you would like to be when you grow up? How many of you answered an actor or a musician, a footballer or an astronaut? As young children, we are attracted by the illusion of the glamour and excitement that many careers offer, but we do not understand the reality of these dreams or what comes with these hopeful careers.
What do Britons dream about?
Ever wondered what jobs everyone else dreams about? Here is a list of the top 10 dream jobs in Britain:
| | |
| --- | --- |
| 1 | Footballer |
| 2 | Private Detective |
| 3 | Actor/Actress |
| 4 | Spy |
| 5 | Becoming my own Boss |
| 6 | Singer/Pop Star |
| 7 | Vet |
| 8 | Astronaut |
| 9 | Dancer |
| 10 | Mad Scientist |
Source: Independent Oct 2015
You have your dream job, but do you still want it?
It quite often happens that people choose a career and then years into it, they realise that it is not what they dreamed of all those years ago. How many of you have achieved your dream job and then realised you do not actually want it? Sometimes, you may even hate it. It's more common than you think.
Examples of dream jobs (and their realities)
At school, some of you may have chosen to be a vet, or work with animals in some way. This cute and fluffy dream may not always be what it seems and can quite often be harder than you imagined. As a vet, you perhaps imagine that you can help so many helpless animals and you can work with beautiful creatures every day. Although vets do get to help defenceless animals and do a fantastic job, they can also be subjected to a world of cruelty and painful decisions that they may have to make. When looking to become a vet did you ever think about getting involved in animal cruelty rescues? Or about having to put animals that are too weak or ill to survive to sleep? Chances are you did not. Thinking about this makes you feel sad and causes pain, the opposite of affective forecasting, where you look at what makes you happy.
Perhaps working with wild animals in an animal sanctuary or a zoo was an option for you. Your affective forecast would have you dreaming of working with glorious wild beasts and getting to see all types of different animals, getting to know about them and their habitat. If you worked in a zoo, you would get to see these animals in as close and environment to their own as possible, and you could share them and their surroundings with others. However, the reality is that if you did work with wild animals, you would perhaps have to deal with more devastation and death than you anticipated. You may be involved in rescuing injured animals and being involved in their recovery only to realise that, unfortunately, their injuries were too bad and it was kinder to end their suffering. Could you cope with this after spending days with them, healing them, feeding them and even bonding with them?
If you worked in a zoo, yes it would be terrific to get up close with all these beautiful animals, but you may have to muck out more than you think. You may begin to feel as enclosed as the animals in the cages as you realise they are wild animals in a smaller natural habitat.
The excitement and happiness that you may feel from working with animals and helping to protect and care for them can be quite different from the reality. You need to deal with emotions of heartache and upset and perhaps even feelings of helplessness as you realise you cannot save them all. Is this really your dream job?
Some of you may have wanted to be a journalist. Imagine the chances you could get and the doors that could be opened with this career! If you work hard and are good, you could get to meet many celebrities or go to many exotic countries. You could have the incredible job of reporting on various topics and events. You think journalist, and you think red carpet events, interviewing your favourite personality, exclusivity!
When looking to be a journalist do you look at the horror stories that are associated with this career? You could be sent to report from a war zone and not return. Your story would be told, but not in the way you imagined! You could be used to cover small stories that no one else wants to work on. You could get that story that will make you, but it could involve long days and long nights. It could get you your story, but it could destroy someone else.
We tend only to look at the good side of our possible choices, the glitz and glamour, the flashing lights, being the one to tell the story. Very rarely do you want to go into a career in journalism after considering the possibilities of snooping on people, causing them grief and sadness or putting your life on the line.
Imagine yourself walking behind a figure that many people put their faith in, a figure that holds a large amount of responsibility. Imagine seeing the world and being paid for it. Sounds ideal, doesn't it? While you may be enticed by the beauty and possibilities that being an air steward may offer you, the everyday reality can be quite different.
What draws you to wanting to take to the skies? It is the chances to see the world, the chance to travel? How many people, however, actually look beyond the front screen and understand that more often than not, you will not get the opportunity to visit the places you fly to? It is quite often a quick turn-around. You have to deal with potential threats; you have to look after nervous flyers and deal with complaining customers. You live out of a suitcase rather than the life of luxury.
Hiding from the Truth
We make decisions that we believe will make us happy. Often, though, we only see the good side of these choices – we do not look at the hard work needed in order to achieve them. We anticipate what we think will make us happy and we do not dare to consider the hidden truths or additional work required to make that happen. People do not like the truth, especially if it makes them feel sad or upset, so we tend to hide from it. This can be our downfall, and we are not as happy as we anticipated when we reach our goals.
I want a Change
We are all encouraged to get that dream job that will make us happy, but it is not that easy or simple. Some people get a job that they have studied and worked hard for. Others fall into any job they can get because of the current supply of the job market. Regardless of how you achieved your job, if you are happy, then you are one of the lucky ones. If find that you are just going through the motions and think you want a change, remember the hard work and sacrifices you went through to get to where you are. Do not forget how difficult it was to get here. Could you go through all of that again for a change in career?
Job Satisfaction
Whether you are a fighter pilot or an award-winning actor, whether you are a cleaner for a local office block or a cashier for your local supermarket, the important thing is job satisfaction. You spend a large proportion of your life working, so you need to be happy with it, and job satisfaction plays a big part of this happiness. You may be a top actor who has won many awards, but you feel trapped in a life where you cannot look out of your window without being photographed. Maybe you clean the local office block, but people do not appreciate their clean surroundings and dirty the floor you have just mopped. Either way, the job satisfaction and pride you once felt may turn into hate and resentment.
Job satisfaction gives us a sense of pride and happiness, and you do not have to have an exotic job to get this. If you take pride in the work you do, and you work with passion, almost any job can provide you the satisfaction and happiness you desire.
Constant Change
So many people are attracted to the idea of our dream job, or the perfect home or the perfect life, they do not consider the reality. As you develop and grow, so do your expectations. It is important to continually change and adapt your ideas and expectations to maintain a happy state.
With so many of us getting it wrong first time, or being unhappy, it is understandable that we would want to change things. Make the right decision next time, however; do not rely on your gut instinct or your intuition. Look at all aspects of the change you are considering and be confident that you know what you will get, good and bad.

Making changes
Expectations are followed and sometimes the heart rules, but you should do what is right for you. Following your heart is not always the correct thing to do, but it should beat with passion and pride regardless of your chosen career. Whatever work you do should be approached and carried out with pride, and this will give you satisfaction, which in turn will make you happy.
So many of us make the wrong career choice, and it is only after we have spent years of hard work that we realise our dream job is no longer making us happy. It may lead to broken relationships or cause our health to suffer before we realise this, but when we do, we also realise that we have been doing it for years and it is perhaps too late to change things. If you do not make the right decisions early enough and you find yourself in this position, it is essential that you decide correctly now. Understand the amount of time and effort it will take to change, appreciate the amount of extra work and costs it may take. If you can deal with this for the change, then do it, if not, look at ways in which you can enhance your job. Even small changes can have an enormous impact on your emotional state, and this is what we are all striving for at the end of the day – happiness!
For further information on Affective Forecasting visit: