Are you aware of the National Minimum Wage and your legal rights as a worker? In this informative article with Cashfloat, a short term loan company, you will become more aware of your payment rights and learn why workers don't complain about being underpaid.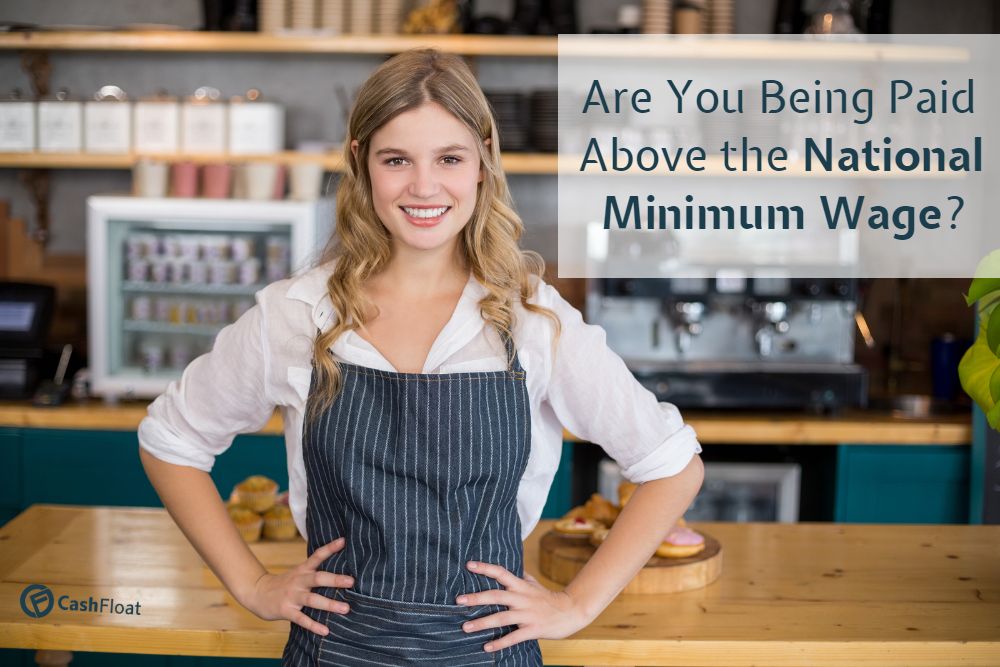 In this article about underpaying workers, we shall examine:
How much the National Minimum Wage is in the UK
Latest government figures for failure to pay the National Minimum Wage
Why employees don't complain about being underpaid – fear of losing their job; ignorance of the law; the lack of a payslip
Conclusion – What underpaid workers should do
As part of their policy of naming and shaming the culprits, the government released figures in March 2018 of employers who had been found to be illegally underpaying their employees.
We start by explaining how much the National Minimum Wage is, the penalty for not paying it before presenting the findings of the government. You'll be shocked by the extent of the problem. In the second part of the article, we'll look at this issue from the point of view of the workers. Why don't they report their employer to the authorities when they're underpaid?
How Much is the National Minimum Wage in the UK?
Since the beginning of April 2018, the UK government has made a rise in the hourly rate that employers must pay their workers. The scale depends on their age and is as follows:
| | |
| --- | --- |
| Age | Amount per hour |
| Under 18 | £4.20/hour |
| 18-20 years old | £5.90/hour |
| 21-24 years old | £7.38/hour |
| 25 and over | £7.83/hour |
For employers who don't pay the correct hourly rate, the fine is double the total wage shortfall (up to a maximum of £20,000 per worker). They are also expected to reimburse their employees the full amount using the current hourly rates.
The latest Government Figures for Failure to pay the National Minimum Wage
The government's figures released in March 2018 are the 14th round of employers being 'named and shamed' for failure to pay their employees as they should. A total of 179 employers had been fined £1.3 million for underpaying 9,200 members of staff. They had also been ordered to hand over a total of £1.1 million in back-pay to their employees.
The government said that the most common culprits were retailers, hairdressers or those in the hospitality sector. In fact, employers in the hospitality industry made up nearly 30% of all employers who had to pay fines. The most common reasons for not giving their staff what they were legally entitled to were: not paying for overtime, not paying for travelling time between jobs or expecting employees to pay for their own uniforms. Many employees often have to take out payday loans until ther next payday. Being aware of their rights in work may of helped them avoid having to take out these loans.

If the problem of underpayment is so widespread and it affects so many employees, why doesn't someone complain?
Why don't Employees Complain about being Underpaid at Work?
There are a number of reasons why personnel don't complain when their employer doesn't pay them the right salary. Let's consider some of them.
Fear of Losing their Job

Employees might realise that they are underpaid. However, they are reluctant to bring up the matter as they fear the employer may sack them. Although they can't be dismissed for demanding what they're legally entitled to, it's very easy for an employer to pick out a minor error as a pretext for dismissal. This can be a very real worry for low-paid workers who are struggling to get by. A dismissal can have future consequences for them in that the lack of references might make it harder for them to find another job.




Ignorance of the Law

Employers must follow clear government guidelines about what they should supply their employers with free of charge. This includes the provision of a uniform. The restaurant chain Wagamama requires their front-of-house staff to wear either black jeans or a black skirt. This requirement as part of the job means that it is classified as a uniform even though it is casual wear. As a result of this misunderstanding, the chain was ordered to repay 2,630 current and past employers an average of £50. Similarly, TGI Fridays were made to repay 2,300 members of staff £25 each for the footwear they were required to wear and which they mistakenly had deducted from their wages. Over the period of 2013-16, no staff members had complained about having to pay for their own uniform. The most likely reason is that they were unaware of their rights.

Apart from uniforms, another rule that many employees are ignorant of regards travelling time between jobs. This doesn't mean commuting time but instead, the time spent travelling between different premises when your employer expects you to work at various places rather than being based in one place permanently. Employees find themselves being underpaid because this travelling time isn't taken into account when the employers calculate their weekly/monthly hours.




The Lack of a Payslip

A paper or electronic payslip is essential if an employee wishes to check that they receive payment for the correct number of hours. This is especially true if they don't have regular working hours or they do lots of overtime. Without a payslip, it can be impossible for them to keep track of their earnings especially when they don't know how to calculate their NI or tax contributions. It is also important that employees understand their payslip. As a result of the Matthew Taylor review of the gig economy entitled 'Good Work', all workers now have the right to a payslip. This will make it easier for the estimated 300,000 employees who don't receive a payslip to check their earnings are correct.
Learn more with these trending guides
Conclusion – What Underpaid Workers Should do
Since the implementation of the Government's Industrial Strategy in 2013, a total of 1,700 UK employers have been fined £6.3 million and have paid 67,000 workers a total of £9 million in back-pay. However, it's a problem that is under-reported because workers aren't clear about their rights. And in some cases, even employers can make mistakes. Often the issue doesn't come to light until there is a HMRC audit of the employer (as happened with the Marriott Hotel chain).
All employees should request a payslip and check it against their own record of hours worked. Underpayment can be the result of human error. The employment body Acas has an online helpline tool, which can be used to check their remuneration free of charge. If they have a complaint, they should first consult other employees. In this way, they have the support of a group to raise the matter with their employer rather than alone. If their complaint goes unresolved, they can file a formal grievance, and HMRC will investigate the matter.