English financial documents can be tricky to understand if English is your second language. Cashfloat suggests tips to help you navigate taking out a loan in a foreign country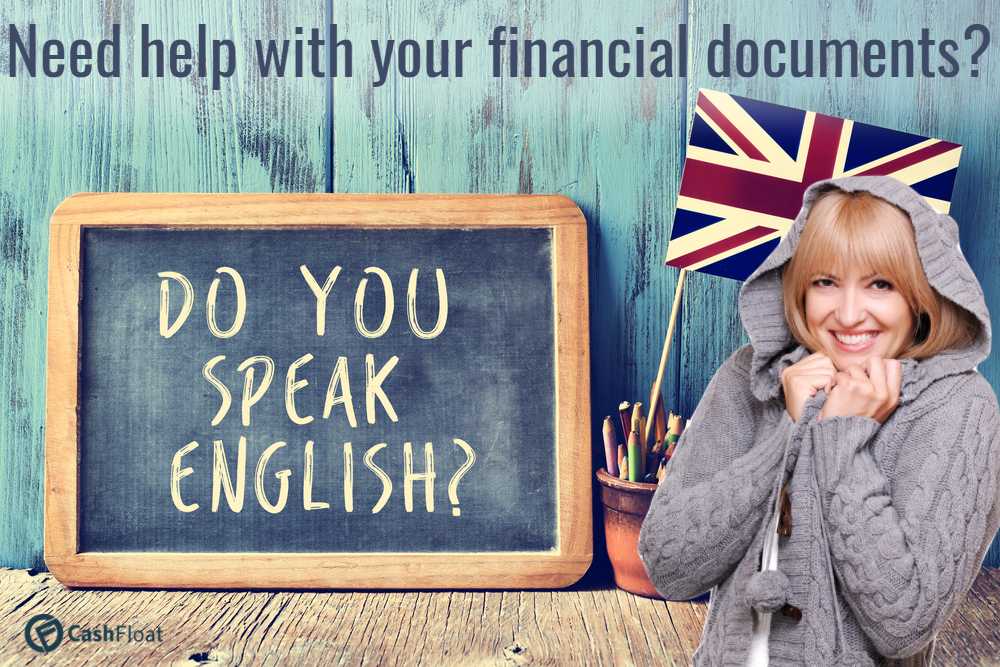 Story highlights
UK residents who use English as a second language
Financial jargon that you must understand
What this can mean for second language English speakers
There are millions of people who live and work in the UK who use English as a second language. They are attracted to England as it is a powerful financial centre for trade. The UK can offer foreign residents a good lifestyle with good job prospects and quite often a much higher income than they could hope to earn in their mother countries. To live and work in the UK a bank account and other financial products are a must to function appropriately in daily life. Yet financial jargon can be so intricate that native English people have trouble understanding. If you take a payday loan with bad credit you want good loan terms.
According to research carried out last year by Tandem Bank, three-quarters of Britons do not fully understand financial jargon. Two-thirds of those interviewed believed that they could be losing out on good money deals because they do not understand the way that banks state their terms and conditions. The FCA has been looking into ways to force banks to simplify their terms and conditions on their financial products to help people understand them better. Although you want fast cash payday loans with no credit check the FCA asserts that credit check are necessary. Only those with the ability to repay a loan can take one out.

Financial Jargon – Understanding English Financial Documents
The problem lies in the fact that English financial documents jargon is used widely within the industry, but not so much on a daily basis. Financial terms are complicated for native English speakers to comprehend. They are even more confusing for people using English as a second language. Another fact that makes these documents harder to understand for people who speak good English, but as a second language, is that some words commonly used may translate slightly differently in their mother tongue. Certain phrases like 'advice' and 'guarantee' can mean different things when used in everyday life.
If a person does not fully understand the terms and conditions of a loan agreement, they could find themselves losing money. If for example, they had the money to pay off the loan and wished to do so, they could be charged an extra penalty. This is because the lender will now lose profits from the interest on the loan. This procedure does not apply to all loans, and the borrower needs to understand this before signing for the loan. If they did not understand the terms of their bank overdraft and went over their limit, they could be charged between £5 and £10 pounds per day until the money was put back into the account.
So what have we learned?
Many UK residents speak English as a second language
They flock to the UK for higher wages and a better lifestyle than they have in their own countries
Three-quarters of Britons do not comprehend all financial jargon
It is even more difficult for people who do not have English as a first language
Common financial phrases can translate differently in everyday speech
If you don't understand loan terms and conditions, you may incur fees
Payday loans can be expensive if you don't understand them
The payday loan industry has recently been regulated by the FCA to protect borrowers. However, many people can still get into trouble when they do not fully understand the terms and conditions of payday loans. Recent legislation now requires lenders to display their interest rates in a prominent position on their websites. They also have to show links to price comparison websites. This is so that so that customers can get the best deal. Some people may not realise that failure to pay back the loan can result in fees and interest rates charged on a daily basis. The longer the money is unpaid, the more interest the customer must pay.
People who fear that they will not understand the loan terms and conditions should bring another person to help them. This person should ensure that the customer understands the loan deal. A translator will know the specific niche words, which can help even a foreigner who otherwise speaks an excellent English. There are also hundreds of translating services in the country who can translate English financial documents into the native language of the person who needs it to ensure that they fully comprehend the finer details.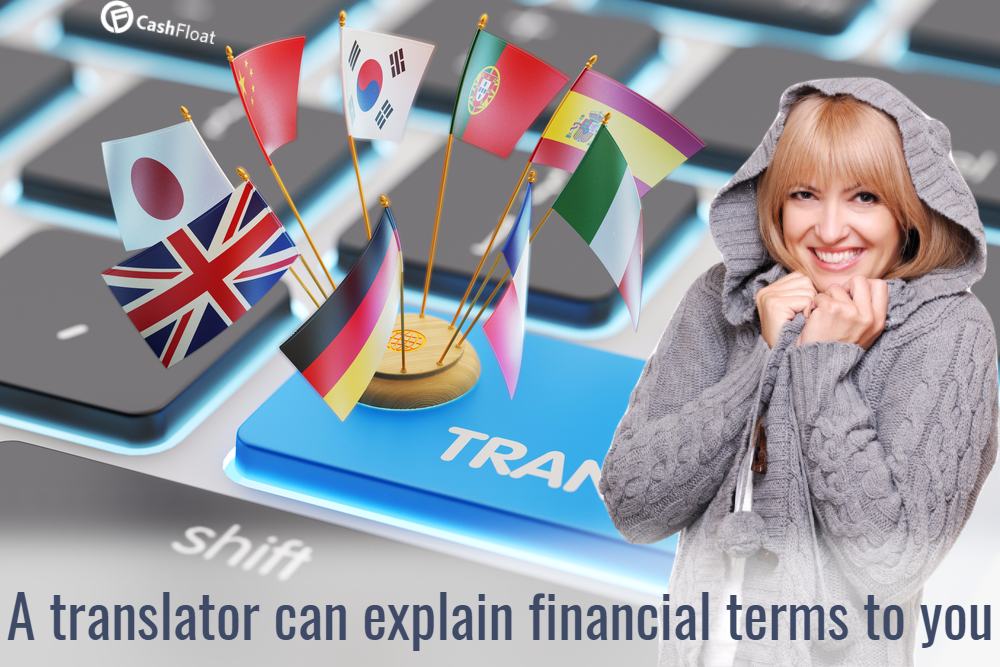 The effects of not fully comprehending English
People who are not native English speakers can have more trouble understanding all kinds of contracts than native speakers. Terms and conditions for most aspects of our lives are in place to ensure that both parties get a satisfactory deal. Even when buying households appliances, or a substantial financial outlay like a car, people who speak English as a second language will have fewer advantages when it comes to understanding complicated guarantee terms. It can mean losing out on the best deals.
Conclusions about English as a second language
Having something explained in one's native language is always more reassuring, no matter how excellent a person's English skills may be. The government has translators for government services. This is to ensure language barriers are not a problem for people who do not fully understand complicated terms in the English language. Financial arrangements may have terms and conditions that are not clear to understand, so it is a good idea for the people concerned to take a translator along to help. If you are looking for a short term loan even if you have bad credit, take an interpreter along with you to help you understand all the English financial documents.