Giving your Child a Head Start in Life – The Guide
– Chapter 5
Of course, you want your child to have every possible advantage during their school years. The benefits of good grades in exams are huge. But is private tutoring the only answer? Should hard-pressed parents shell out an enormous amount of money for lessons or is there another way?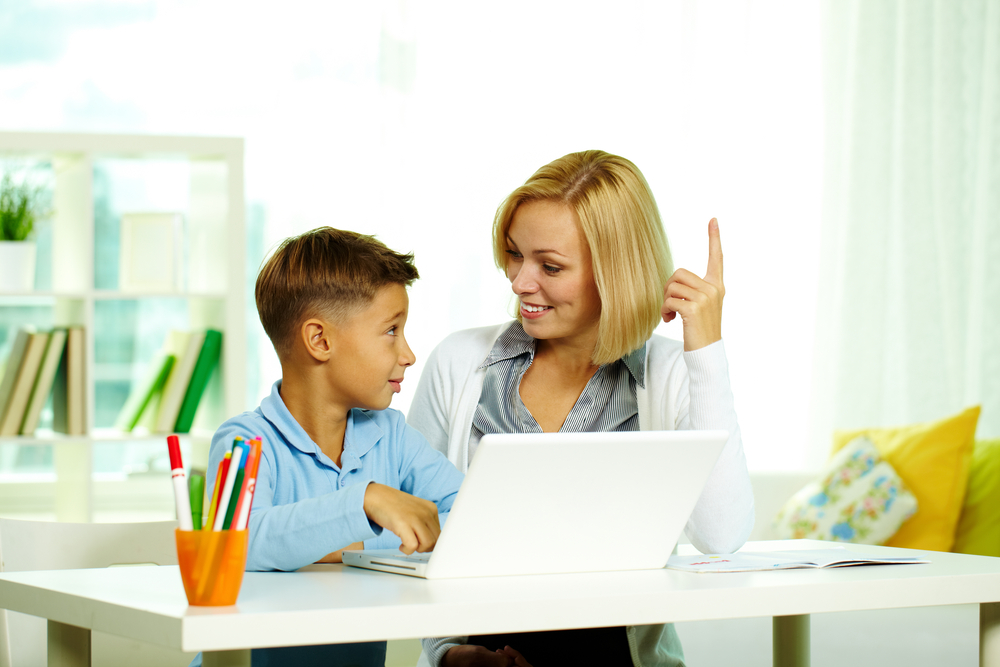 What is the best way to ensure that your child benefits from their education? Many parents are now resorting to paying for private tuition in addition to normal schooling as they want to give their kids the best start in life. There has been a surge in private lessons with even modestly paid parents stumping up the necessary fees for extra lessons so that their children will get better results from school tests and exams. The costs for a private tutor range from £7 up to a huge £60 per hour but many teachers feel that these costs are not returning value for money.
Why Parents Feel the Need to Hire Private Tutors The tutoring market has expanded exponentially over the last few years as parents feel under pressure to give their child what others are getting. In fact parents are now experiencing the influence of tutoring agencies which appear to be peddling the lie that without extra private tuition a child will do less well than their peers and fall seriously behind in their studies. The fact is that many parents feel obliged to join in with their immediate social circle which often includes people who feel that the state system is not enough to get their child where they want them to be academically. Additionally, getting a child into the university of their first choice may require better grades in A levels and this is the area of coaching where many private tutors are being engaged. The significant growth in the private tutor business is a reflection of the anxieties parents now feel about helping their child to get a good start in life. It is no longer the preserve of the upper middle classes but is increasingly on the increase amongst parents with low incomes. These families are making financial sacrifices to increase the chances of their child achieving academic success. Even children as young as two years of age are being subjected to extra lessons so that they will start primary school with a head start on their peers. There has also been a large increase in primary school pupils being given extra tuition.
Extra Tuition is a Significant Expense
Is this extra tuition of benefit to all children or is this an unnecessary expense that will not help your child to fulfil their potential? With an average cost of £40 per hour it is certainly something that should be discussed in relation to the various ways of helping a much loved child to get ahead both now and later in life. Private tuition is big business. One of the largest businesses in the UK now has over 500 centres with over 70,000 children registered and receiving education that is extra to the normal school hours. Some centres do not provide one to one lessons but teach children within a small group and this costs less than individual lessons. The costs will vary and most parents will cut back in other areas of their life to pay for the fees. In some cases grandparents are helping with contributions towards the costs. In most cases, these lessons must be paid for in cash. If a parent does not have the necessary amount to hand, this can create tension which may lead to them resorting to payday loans or other 'quick cash' solutions. If your child needs money for lessons, some organisation to make sure you have the necessary amount prepared can eliminate the last minute scramble to find money.
Are Extra Lessons Actually Necessary? Tutoring agencies state that the increase in good grades at secondary schools over the last few years is due to parents paying for extra tuition but head teachers are very concerned about the regulations surrounding some of these unlicensed tutors. The fact is that many schools will help with extra tuition for pupils who are falling behind and it will cost nothing. There is a fund called pupil premium which is available to head teachers for disadvantaged children who need some one to one tuition. So, before spending money on dubious tutoring centres (which are there to make huge profits) parents would be better off considering this option. It can be tempting to go with the flow and try to emulate the status of other parents who can easily afford extra tuition but the best way to look after your own child's interest is to explore all the other options first. A child's school will know the curriculum and what exams are coming up and will be better placed to help with extra lessons and you can be sure that the teachers are fully qualified. In addition, there is now on offer remote tutoring through Skype and although this is less costly many parents are still paying for an inadequate service that can be provided free from the local school.
Finding A Good Private Tutor If you have decided to go along the route of private tuition for your child it is a good idea to approach the school for some recommendations. All tutors should be CRB checked and often they have different approaches to lessons so it is worthwhile finding the right match for your child. Alternatively, there is the option for you or your partner to spend more time helping with homework which will help to boost your child's confidence and overall ability. Most teachers feel that having one to one tuition is better than a tuition centre as the child gets individual help. But, you may want to ask whether or not your child will gain enough to make a huge difference to their exam results. With the expansion in the amount of young people going to university, top colleges are now asking for even higher grades but although your child is being coached through exams whilst they are at school, the emphasis at university is working on your own and no amount of extra tuition will help your child to be academic is they are not so inclined. Therefore, instead of putting your child through extra lessons when they may not achieve good results at university why not look at another route to help them start their working lives?
Other Options The new range of apprenticeships being offered are an excellent way for non academic children to thrive. Many young people have a better time earning while they learn instead of spending three years accumulating debt for their studies. So, before you lay out large sums of money on extra lessons for your child look at the huge variety of other ways that you can help them to get the best start in their working life.
Elizabeth Redfern is a born and bred Londoner who loves the city life. She is a proud chocoholic who enjoys reading, jogging and eating – especially chocolate! Elizabeth attained a first class degree in Mathematics but chose to make a career out of her real passion, writing. She has published many poems and short stories, but decided to join the Cashfloat educational channel writing team because she is passionate about helping people take care of their finances leaving them free to enjoy the finer points of life – most notably (in her opinion), chocolate!