The 2020 Guide to Debt Management Companies – Chapter 3
Cashfloat is a UK short term loan provider. We commit ourselves to running a fair and transparent service and customer awareness is one of our key concerns. In this article, we aim to help UK consumers find the right kind of help to deal with their debt.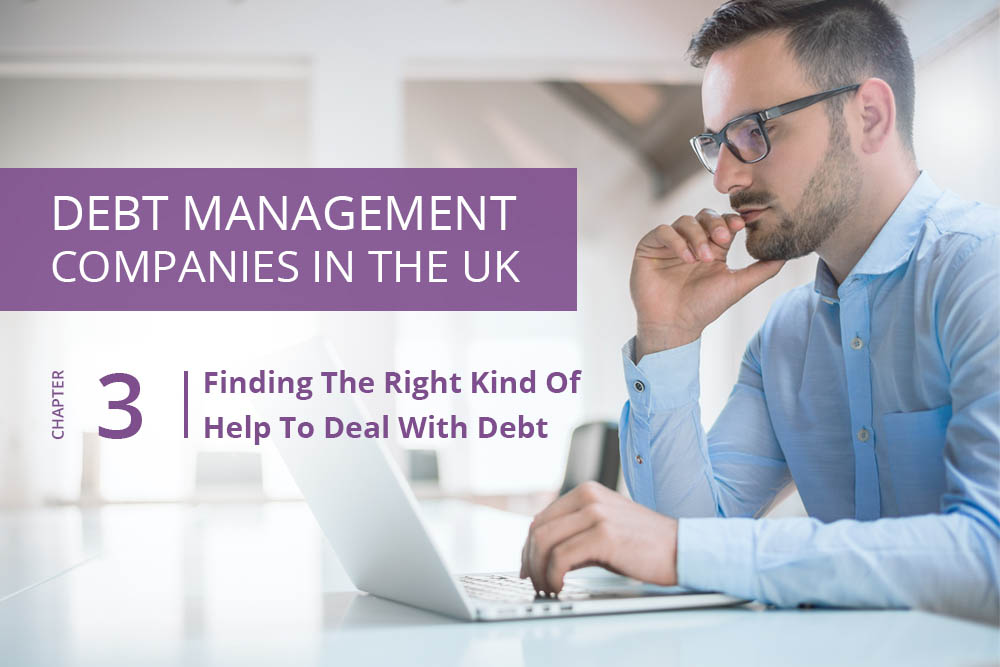 Where To Start with Debt Management
Anyone who has found themselves in a situation where debt is spiralling out of control will be fully aware of the weight of worry and helplessness that can be engendered by this state. Although debt is caused simply by spending money that you do not have, it is not always caused by frivolous spending on credit cards or borrowing through personal loans for non essentials.
Maybe you have lost your job, become separated from your partner or perhaps you have suffered from a long term illness. Whatever the reasons behind your debt it is vital to tackle the problem sooner rather than later.

Start Controlling Debt by Reducing Your Spending
This is the first step to dealing with debt. Draw up a budget and stick to it, then check to see whether you qualify for any benefits that you are not claiming.
The second step is to make a decision to stop borrowing as this cannot ever help to get you out of a debt situation. Borrowing from Peter to pay Paul may feel like you are in control but it is the worst way to try to deal with debt.
If you have tried every avenue to cut your spending and are still not able to service your debts then it is time to ask for some outside help with the problem.
DIY Debt Handling
The first place to try is your creditors. If your debts do not span over several creditors then it may be possible to come to an informal agreement with a single creditor and many lenders will be sympathetic if you were previously a reliable payer. Ask for an interest freeze or a reduced rate of payment while you get back on your feet and you could receive some help.
Beware of applying for consolidation loans unless you have the back up of some professional financial advice. These are loans of last resort and could result in the loss of your home.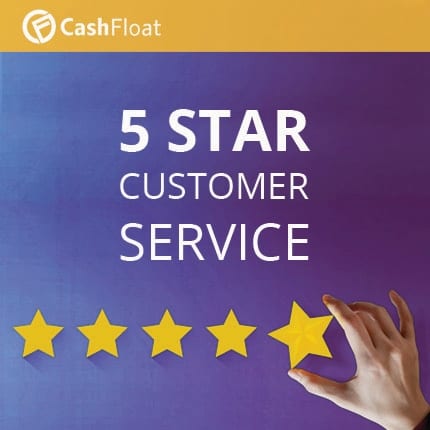 Professional Help
Having tried all the usual avenues that could help you to deal with your debts, the time has come to ask for professional assistance and the best option is to approach a debt charity. These are non profit making organisations which are there to help individuals. They are not there to make money out of people who find themselves in reduced circumstances but it is important to distinguish between the charities which give really free help and those which offer free advice.
Some debt management companies offer free advice without revealing that part of the monthly payment that you make to pay off your debt will go to the company.
Avoid Consolidation Loans And Debt Management Plans
The important factors when dealing with debt is to get the right kind of professional advice and to approach the right kind of organisation. i.e. one that does not charge fees.
Steer clear of any debt consolidation loan companies especially those that make a big deal of advertising on TV promising help with debts. They are there to make profits and although they may promise lower payments per month, in the longer term, you will end up paying out more than you now owe.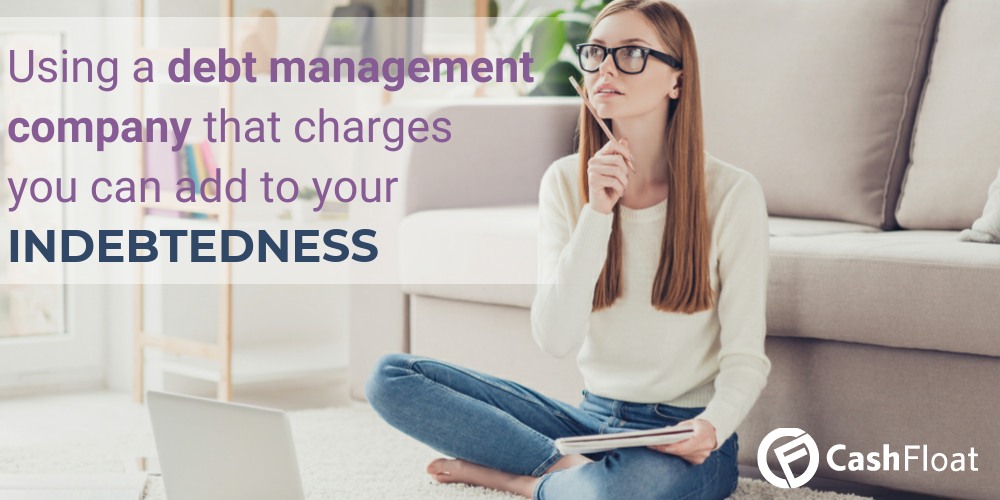 Debt Charities In The UK
Citizens Advice Bureau

Fortunately there are many other places to find out about debt management plans that can help to ease the burden of serious debt. The Citizens Advice Bureau is an organisation that most people have heard of and it can help you either through its own auspices or by giving you a list of places to ask for help.

The website at CAB gives a list of ways to find a provider. These include ringing the National Debtline, searching through the Internet and looking in Yellow Pages. However, at this stage it is vital to ensure that the debt management plan provider that you choose is a charity and not a business that will charge fees. An important looking website does not mean that advice and help is free so be sure to check the status of the organisation before asking for assistance or signing any agreement.

Christians Against Poverty – CAP

There are many debt charities in the UK where you can go for help. In addition to the Citizens Advice Bureau, the charity Christians Against Poverty is an excellent organisation that specialises in helping people with the emotional side of being in debt as well the practical side. This is an organisation that does not push religion but is purely motivated by the need of many ordinary people who need help with debts that are crushing their everyday lives.

If you are interested in this charity then there is more information in a specific article about CAP in this series.

Stepchange Debt Charity

StepChange is another charity that can help with debt. You can access online support and for those people who are most vulnerable or those with mental health problems the charity provides extra support and free legal advice. There are further details about this organisation in a separate article.

The Debt Advice Foundation

The Debt Advice Foundation and The Debt Support Trust both provide one to one counselling and advice and the latter is available to people in Northern Ireland as well as England, Scotland and Wales. Debt Action NI is another source of help to citizens of Northern Ireland who may not have access to some of the other charities.

PayPlan

PayPlan is a company that offers free advice and is funded by credit card companies and banks. Additionally, there are two counselling services, the Business Debtline and the Debt Counsellors. Advice from these to organisations is given online or over the phone.
How Can Charities Help With Debts?
The first help that you will get from a charity which offers debt management plans is to stop the constant harassment that is often used by debt collection agencies. These agencies may be trying to bully you into making payments with money that you simply do not have.

Once you have sought help to deal with your debts, the Credit Services Association operates a code of practice that ensures you will not be contacted for 30 days after you have asked for help. The Debt Counselling Service contacts all creditors and collection agencies and this allows you a month's grace to arrange for an agreement to be set up.
You Are Not Alone
One of the most detrimental effects of being in debt is the experience of loneliness that makes you feel that you are the only person going through this trauma. This is not the case. Many people in the UK have large debts and all of them are searching for the way forward to get out of trouble. Some people turn to payday loans as a solution, but they are an expensive form of credit and should only be used in the short term.
By taking the first step towards solving your debt problem you will immediately lose that sense of powerlessness which may have become part of the problem. Using a free service from one of the charities listed above can help you to conquer your debt problem and start the next phase of your life.