Full Guide to Managing Family Finances
– Chapter 10
To buy or not to buy – for many years, the answer was obviously to buy. However, a combination of factors including rising house prices, lack of availability and high renting costs contribute towards the current first time buyer crisis. Will you ever be able to buy your first home?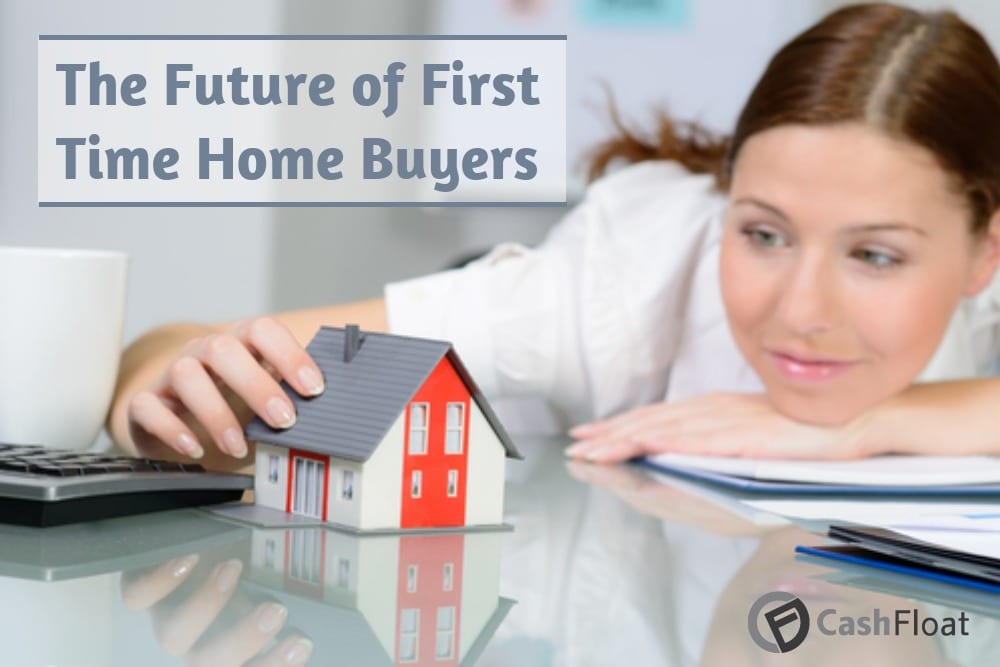 First Time Home Buyer and the Generation Gap
Whilst young people in the seventies, eighties and nineties had the expectation of being able to buy their own home, there is now a question about whether the current generation of youngsters, or even their children, will ever be able to afford to buy a house. Although there are some one bedroom properties that you can purchase for around £105,000, many of these are on retirement complexes and are not for sale to young people.
House Prices for First Time Buyers
Few properties priced at under £250,000 are on the market. The only people who are moving are those who are already home owners and they are moving to a larger house or choosing to downsize. In most areas of the UK it is difficult to get a suitably priced two bedroom home. The situation is worse in popular commuter belts where house prices are at a premium.
The homeless charity Shelter has published details of 35 areas in the UK where there are no homes that are affordable for families living on a salary of around £35,000. And, for younger buyers the situation is even worse. They are unlikely to be earning that kind of money until they reach their late twenties or thirties.
Rising Rent Costs Vs. Mortgages
The rising rent limits their saving capacity. As new financial expenses crop up, young people are forced to take out short term loans to cover basic costs, let alone saving any leftover money. This first time buyer crisis means that many families will spend a lifetime renting property. They will never build up any assets to pass on to their children.
The government need to take a stand. It is crucial that some serious investment in affordable housing happens for the younger generation not to lose out on the chance of becoming homeowners. Demand for houses is on the increase. However, it is the lack of supply of affordable homes that is causing this blip in the market. So, what is to be done?
How Can First Time Buyers Buy a House?
Family Assistance
Young people are now relying more on family assistance to get their home ownership start in life. Some parents who have enough equity in their home are borrowing so that their children can have a large enough deposit to secure a mortgage. However, this is putting the burden on the very people who should be considering retirement.
Longer Term First Time Buyer Mortgages
Longer term mortgages are another option with many new buyers signing up for thirty year term loans. The problem may also get worse when the Bank of England finally makes the decision to increase interest rates. Cheap deals will vanish and as costs will increase it will make the option of home ownership even further out of reach for many young people.
Cheaper Home Prices at Cheaper Locations
The only option open for some young people who are wanting to get started with buying a home is to move to a location that is cheaper and this means moving away from family and friends. House prices are moving up too quickly for young people to match the increases and whilst there have been some government measures to help first time buyers, this has not stopped the pressure from rising.
Shelter has stated that there are not enough new homes being built and that the shortage amounts to 100,000 per year. The mismatch between demand and supply is such that some young people are now opting to buy almost derelict properties in run down areas just to avoid rent for the rest of their lives. With rents at record levels it is also proving very difficult for anyone to save the necessary deposit to get a mortgage and even when saved, the amount of deposit is often outstripped by the next price increase in property.
Some young people have now had to accept that they will never be in a position to buy a home. They are resigned to renting and sometimes will resort to pay-day credit to cover the rent. So, unless there are enough parents out there willing to make a large sacrifice and come up with the money, this generation of young people appears to be the one that will never become part of the property owning masses.
First Time Home Buyer Schemes: Help to Buy
Help to buy consists of a few schemes the government introduced to encourage first time house buyers to save money and get themselves on the property ladder.
Help to Buy ISA
First time buyers get a government bonus of 25% or up to £3,000 of money saved in an ISA. However, there are a lot of restrictions:
You must be a first time home buyer, over the age of 16, a UK resident and have a valid national insurance number.
The house you purchase can only cost up to £250,000 or £450,000 in London.
You have to have saved at least £1,600 to receive any bonus.
Help to Buy Shared Ownership
For those who can't afford a full mortgage, the shared ownership scheme allows you to take a mortgage of 25%-75% on a home. You then will pay rent on the existing percent. And, you can buy more shares in the property later on when you can afford it.
Your household must earn £80,000 or less (or £90,000 or less in London) to be eligible for the shared ownership scheme.
The house you purchase is a leasehold
Help to Buy: Equity Loan
An equity loan is a government mortgage loan for a newly built home. They will give you a 20% interest free loan for 5 years. For those looking to live in London, you can borrow up to 40% from the government. So you will only need a 5% cash deposit and 75% mortgage on the rest of the property.
The house can cost no more than £600,000
You cannot own any other property and you must live in this house
This scheme runs in England only. Although, there are similar schemes in Scotland, Wales and Northern Ireland.