Story highlights
Cashfloat payday lender share secrets of where to find free courses
Youtube is a fun and interactive way to learn lots of new things
Do you want to learn something new or just improve your knowledge? Don't have the finances or time to go back to college? Don't worry, there are hundreds of free courses available to you online – for free! In this article, Cashfloat – a responsible UK lender – will explore how and where to find online courses for free!
Do you actually get something for nothing? Of course! There are so many free courses out there it would be difficult not to find one to suit your needs. Simply search for free courses online and be amazed at the number of hits you get.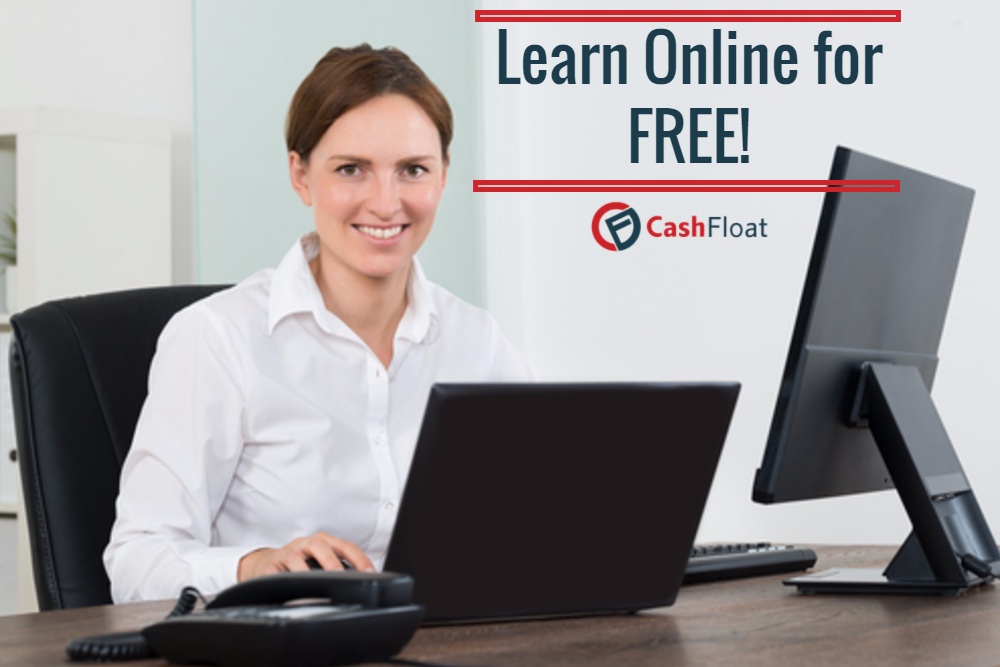 Digital knowledge is the way forward
For some it's exciting, for others it's scary, but no matter how you see it, computers are a natural way of life, and it is a good idea to know about them.
Is it too late?
We all have a natural thirst for knowledge which comes from an early age and never leaves us, but, as difficult as it is to admit, sometimes we feel it's too late, or we are too old to learn. It's not! Today's world is constantly changing, and although it can sometimes be difficult to keep up, it doesn't mean it's too late. There are free online courses for almost anything. Get involved with Social Media sites by learning how to use them and keep in touch with people old and new. Learn how to save and manage your money on You Tube.
Social Media
Almost everyone uses social media in some form or another. Some use it to keep in touch or to get ideas, others use it as a marketing tool for their business. Some don't use it because they are unsure of how it works or the security implications it may have. Whether you use it or not, you can be sure you have heard of it. There are free courses that will help you learn about Social Media and how it can work for you.
When learning a subject it is a good idea to identify if there is a network for this, for example, LinkedIn is a good forum for professionals to learn new ideas and discuss the topics relevant to you; it can also help answer any questions you have.
You Tube is not all about watching videos and listening to music – it too can provide free courses for you and help you develop your skills and learn new ones. Learn how to manage your finances better. Listen to experts who have successfully used You Tube to market their business or product and let it do the same for you.
Open University
Open University is perhaps one of the more recognised names in learning, and with their OpenLearn program you can try their courses free, online and complete it at your own pace. This is ideal for those with busy and hectic lives.
How do I know what the right course is for me? The answer is TRY! With the various courses available to you online you can try various sites and methods to get the best one for you. If you decide the course does not suit your needs or it is not user-friendly – try another. The only thing you will lose is your time, and although this is precious, it is also important that you get the course and site that works for you.
Where do I start Taking Free Courses?
You need to decide what you want to do first. Do you want to improve your knowledge or learn something new? Do you want to market your business or product and improve your business profile? Irrespective of what you want to use the free course for, it is essential that you get the right one.
Once you've decided what you want to do, you need to see what course method works best for you. If you want to learn a new language, for example, it may be useful to download a language app where you can listen to it while you travel to work. If however, you want to learn, for example, how to improve your business or enhance your website, it may be more useful to use Lynda trials where it is visual and more relevant to your needs.
I'm not a fast learner
We all learn at different speeds and in different ways. Some people like to read what they are learning; others like to see what they are learning, others like to be more hands on. Whatever your method and level, there are courses out there to suit you.
I've started – do I need to finish?
Most free courses are designed to go at your pace, and they will save your progress as you go, which is perfect as you can pick up where you left off. However, some courses require you to complete a particular section or level before it saves, so this is just something to keep in mind when looking for the course that suits you.
It is safe to say that there is a free course out there to suit everyone's need and learning ability. It is up to you to identify the level you want to achieve and the method in which you want to achieve it. Free courses are there to help you learn and improve your skills and knowledge, use them and take advantage of them. If you need something more, use these courses as a free stepping-stone to achieve what you want – you will be surprised at how much these can actually help you.
Key Statistics for Digital, Social and Mobile Media
Source: Digital in 2016 Annual Report
Figures are reported in millions

Some useful links:
https://digitalgarage.withgoogle.com/
http://www.open.edu/openlearn/free-courses?
https://www.lynda.com/
Caribbean born Isla Williams is excited to join the Western Circle Educational channel team. A born writer, Isla had her first article published at age 9 in a local magazine. Isla's joy emerges when pen strikes paper, and she can tap into her creative self. "I love to share knowledge/information and help others to be in the know while being as friendly as I can." Isla is an accountant by profession but has taken a break to do what she enjoys most. Mother nature is her best friend, especially when the Sun is shining. A keen surfer in her youth, Isla looks forward to those rare trips home where she joins her family and hits the waves.