The Complete Guide to Coronavirus Financial Recovery – Chapter 11
You've cut your budget down to the essentials, but what about enjoying your free time a little? Cashfloat explores 'free things to do near me' for some inexpensive fun!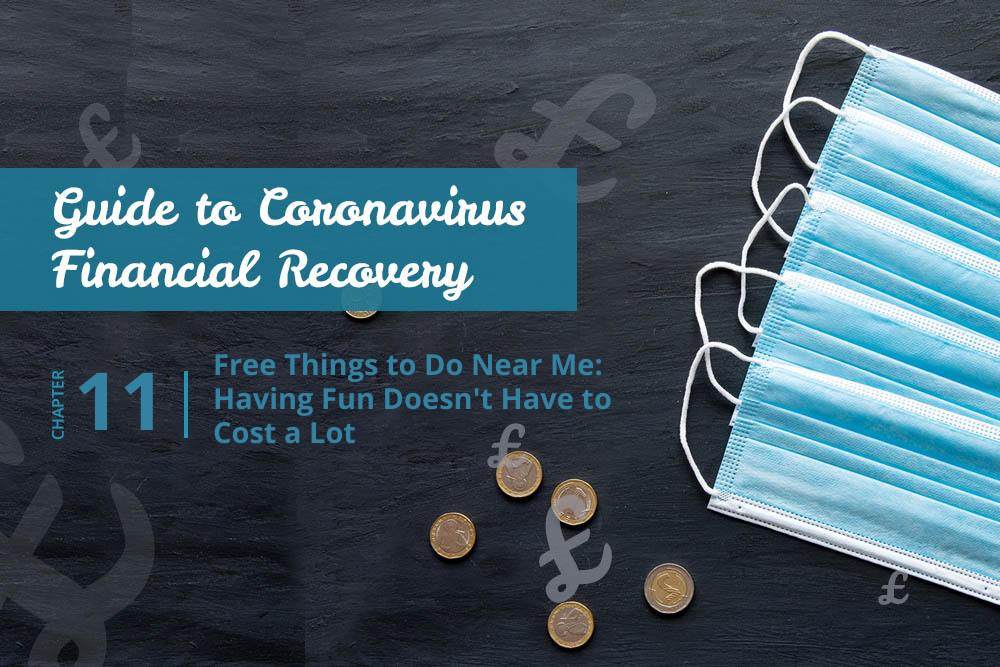 Things to Do Near Me for Free
Slashing your spending and paying off debt is rewarding in the long-term. Nevertheless, you need to sit back, relax and have some fun during the process. This is actually very important, as it will help you stay motivated throughout your debt recovery journey. The good news is that having fun doesn't have to cost you a penny! Use these ideas from Cashfloat to find 'free things to do near me' so you can have a great time. Enjoy the moment and save your money for other things.
The Arts
Free Galleries & Museum Days
Many museums offer free admission to visitors year-round, or specific days with no admission fees. Here is a list of free museums in london. You can find museums near you using this site.


Free Concerts
Many new bands and rising artists give free concerts to boost their publicity and fan base. You can catch some great music for free if you know where to go. Use this listing to find free music events near you.


Free Comedy
Although you probably won't catch big names on stage without paying a price, there are many rising stars in comedy performing at no cost. You can find a free comedy event near you with this list.




Watch Live Theatre at No or Low Cost
The National Theatre is offering free streaming of one live production per week during the coronavirus pandemic. You can find the full listing here. The Globe Theatre is also offering a number of recorded productions online for free, as well as reduced renting and purchasing fees (£4.99 and £12.99 respectively).



Movies & Television

Online Streaming vs Broadband
Switching to an online streaming service like Netflix, Hulu or similar companies could cost much less than paying for traditional broadband in your home.


Watch movies online for free legally
Learn how to watch your favourite movies and television series online for nothing or next-to-nothing.




Fun & Free Activities Near Me



Zero-cost kid-friendly activities
From water fights to treasure hunts, there are so many ways to keep your kids happily entertained without spending any money! Discover 7 fun activities for kids at home. You'll enjoy putting the activities together and maybe even joining in!


Make home chores fun!
Why pay for a car wash when you can make one in the driveway with your family? Or take up gardening with your partner for a different kind of date night. Find more ideas for fun activities you can do at home!



Take a walk in the park
Spend some quality time with yourself or a loved one while strolling in the neighbourhood park. The best thing about nature and fresh air is that they are free to enjoy! You can pack a picnic lunch or dinner to take along and make it into a memorable afternoon.


Volunteer your time
If you've got spare time on your hands and wondering what to do, volunteering is an excellent way to fill it. Not only will you not be spending any money, but you'll also be giving back to the community. Choose an organisation with a cause that speaks to you – perhaps cooking meals in a soup kitchen or visiting sick children in hospital. It can be a very rewarding experience.



Self-Care

Pamper yourself without paying the price
Learn to create a home spa atmosphere for pennies and relax with yoga and meditation techniques for free! Get more inspiration for zero-cost self-care from Cashfloat.




Saving While on Holiday

You may have been saving for a grand holiday for a while, or it may just be a well-deserved weekend getaway to relax and recharge. Either way, just because you're on holiday dosen't mean you have to spend loads of money.

Book early to save
If you're planning a major holiday, it's wise to book it well in advance. You may be able to take advantage of off-season prices or earlybird specials.



Discover the secret to snagging cheap flights
Does it feel like airline tickets never go on sale? Get the inside scoop on how to book cheap flights from Cashfloat.


DIY Travel-size toiletries
Those cute little bottles of shampoo and conditioner in convenience shops and airports can cost up to 750% more than you would normally pay for the full-sized versions! Learn how to make your own travel-size toiletries and save on this uneccessary expense.


The Benefits of Free Entertainment
When you're trying to cut your living expenses down so you can pay off debt, it can feel like there's no room for having fun. However, just the opposite is true. Finding free entertainment is actually an important part of your debt recovery journey. When you feel happy and fulfilled, you will be motivated to continue saving money and paying off debt. Looking for 'free things to do near me' will help you find fun and frugal ways to spend your free time without throwing you off the debt-recovery track.
Sources
Brassfield, Mike (last updated 29/04/2020) "How to Save Money: 6 Step-by-Step Ways to Save Big Every Month" – Retrieved 29/04/2020