Keen to donate to charities but not got the cash? Cashfloat, a UK short term loan company, offers plenty of fundraising ideas and advice in this fantastic guide. How should you pick a charity? What sort of fundraising ideas are best for you? If you're doing an event, where will you hold it, and what activities will you do? Have you thought about insurance, or whether you need a license? How will you let people know about it? All this and more is discussed below.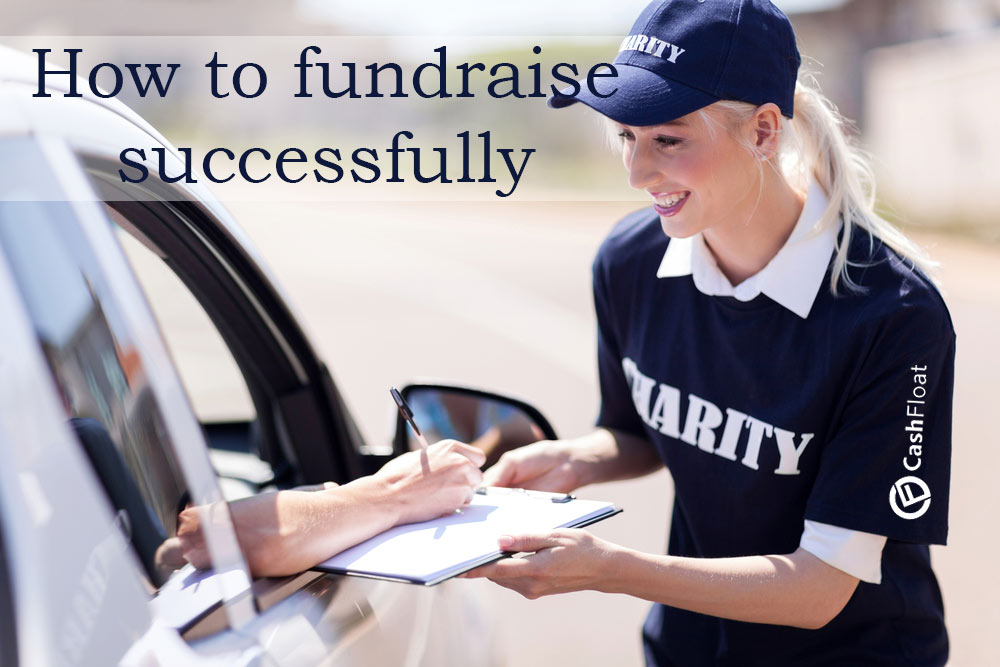 This guide has everything you ever wanted to know about organising a fundraiser. It covers practical aspects such as insurance, licences and promoting your fundraising event as well as giving a lot of ideas about what you could do both in your own home or neighbourhood as well as what you can do at a hired venue. This advice shows you how easy it really is and what help you can expect from other organisations.
In this guide to organising fundraising events, you'll find information about:
Fundraising in the UK
How to decide which charity to support and what to do
Insurance & licences for fundraisers
Fundraising websites
Fundraising events in your home or neighbourhood
Organising raffles, sweepstakes and auctions
Fundraising events in outside venues
Promoting your fundraiser
Taking care of the money you've raised
Fundraising in the UK
The UK has a long history of giving money for different good causes. There are charity shops on every High Street. According to the National Philanthropic Trust (NPT), 41% of people polled donated money from time to time while 31% of people asked give money every month. When asked how they gave this help to charity: 55% made cash donations, 31% paid by direct debit, 26% bought raffle or lottery tickets while 22% bought goods.
From the same research, the average donation in the UK in 2015 was £14. You too might want to make a contribution, but when you are struggling financially, often relying on an online payday express loan to pay the bills and put food on the table, £14 can seem a fortune. So how can you help if you can't make a cash donation? Many people organise fundraising events, either as an individual/family or through their children's school, their workplace or a club to which they belong.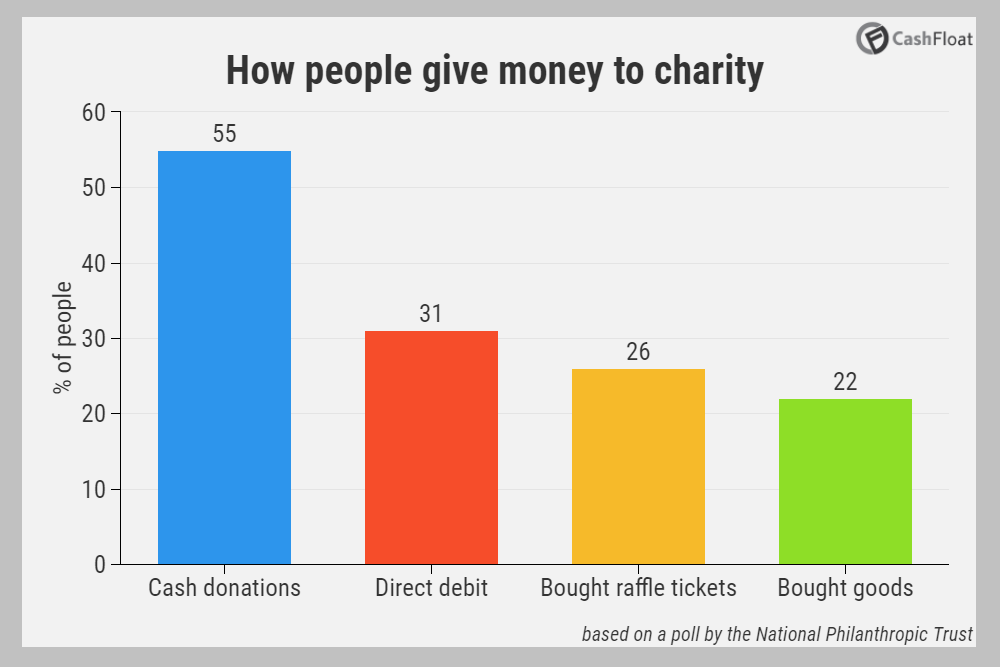 Choosing a Charity
Organising an event with your family is a great way to spend time together, give your children some valuable lessons about the importance of giving back to the community and make money for charities all at the same time. However, with over 160,045 voluntary organisations and general charities registered in the UK, it can be difficult to decide which one to support. For you all to work with unflagging enthusiasm, the charity/organisation should mean something to you; perhaps you had a loved one suffer from a particular medical condition, or maybe you all love animals. Discuss this as a family until you have decided which one to support.
Deciding on a Fundraising Event
Once you have reached an agreement on which organisation to support, your next decision is to think fundraising ideas you can do. The first question is whether you'd like to do a sponsored activity or whether you'd like to host an event. If you're going to host something, will you do this in your home or would you prefer to hire a local village or sports hall? Doing something in your home can limit the numbers of people who can attend while hiring somewhere will increase your expenses and of course reduce the donation.
Have you thought about…
Insurance & Licences?
If you're doing an activity involving large numbers of people, then you should have Public Liability Insurance; check the venue to see if it is included in the hiring fee. You might also have to make sure that there is some first-aid provision; contact an organisation like the St John's Ambulance Association. If you intend to sell food, you should visit the website of the Food Standards Agency for advice on handling, preparing and storing food.
If you're collecting money as an individual, then you don't have to register with the Charity Commission. However, you should contact your local council if you're planning to have a public raffle, lottery or auction, serve alcohol or collect money publicly since you may need to apply for a licence.
Consulting Fundraising Websites?
If you need further advice about the organisation of your fundraising event, you could visit the website of the Institute of Fundraising, since they have guidelines to ensure your event is a success. Also, all the main nationwide charities have websites with useful advice, everything from fundraising ideas to how to promote the event.
If you choose to support one of the big charities, the main advantage is that you will also be able to download material completely free of charge: posters, event planners, invites and paper or adhesive badges for participants. You can also ask for branded materials such as collection boxes, sponsorship forms and balloons; they only ask that you pay for the postage and order modest amounts or return unused materials.
Fundraising Ideas at Home
One of the most popular fundraising ideas is to be sponsored to do something. You could do a sponsored walk in the local park, a sponsored swim in your local swimming pool or even a sponsored pie-eating competition. To find something suitable, think of your own character and try to think of something that you would find a particular challenge or daring, and then prove your friends and family wrong by accomplishing it. For example, if you are known to be a chatterbox, organise a sponsored silence. One of the most popular fundraising ideas for the charity Cancer Research is when people have a sponsored head shave; not only does it raise money for a good cause but it raises awareness about cancer at the same time.
At home, some fundraising ideas include a coffee morning or afternoon tea, charging your guests for their refreshments and some biscuits or cake. These fundraising ideas are ideal for families as all the members can help with the baking and serving. An added advantage of this fundraising event is that it'll also be an opportunity to get to know your neighbours on a more informal footing. If you have a garden which you're very proud of, you could serve your guests in the garden and ask a nominal fee for being shown around and/or taking some plant cuttings or gardening tips.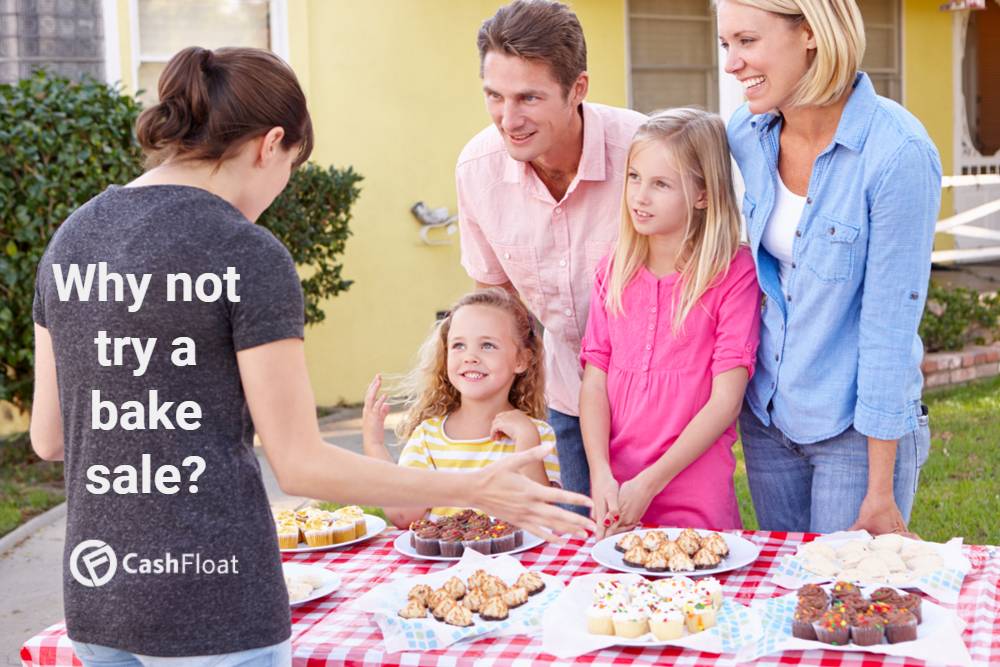 Serving tea or coffee could also be combined with a Bake Sale; everyone could be asked to contribute a home-made or shop-bought cake or pastries. According to the NPT, £185 million was raised from bake sales alone in 2015 in the UK.
Fundraising Ideas at the Park!
If you and your family are more interested in sporting activities, you might want to organise a game in your local park. Here are some fundraising ideas for the park: It could be anything from cricket to football. All participants would pay a small fee to take part, and you could encourage the participation of spectators by having a penalty shoot-out for football or a drop-kick for rugby at the end of the match.
Fundraising ideas with raffles, sweepstakes and auctions
Any fundraising event can dramatically increase the amount raised by combining it with a raffle, sweepstake, or auction.
As far as the prizes for the raffle are concerned, don't imagine that they have to be something expensive as everyone loves winning, even something small! To avoid spending a lot of money on prizes, think about anything you have in your house which you don't use or need, maybe it was an impulse buy in the sales or an unwanted Christmas or birthday gift. These would make ideal prizes.
Asking for donations
Alternatively, you could ask local shops and businesses to donate a gift; many will be more than happy to do so for the advertising opportunity it represents.
Sweepstakes can be as simple as guessing the number of sweets in a jar; the nearest guess wins the sweets. Another popular idea is guessing the name of a soft toy, or goldfish.
You can hold auctions in two different ways. The first is to ask people to donate unwanted items but which are still in good working order and auction them off to the highest bidder. You will need the right person to 'play' the auctioneer as they will need to be funny and outgoing to encourage people to raise their bids.
A variation of this auction idea is to hold an 'Auction of Promises'. Instead of donating objects, people volunteer their services which can be sold off to the highest bidder. The services can be as simple as babysitting for 2-3 hours, or they could be more specialised skills such as handyman skills or giving music or foreign language lessons. No matter who they are, everyone will be able to contribute something to make this auction a great success. Even children should be encouraged to volunteer; they could offer to do simple chores. For instance, sweep up garden leaves or wash a car.
Fundraising Ideas for Events in Outside Venues
If you do decide to hire a venue for your fundraising event, it is worth asking whether you could be given a discount on the hire fee or even pay nothing at all. Many organisations will be willing to do so when they know it's for charity. Think carefully before deciding to hold your event in a venue as it'll require more organisation and more volunteers to help. Apart from your family, ask friends to commit themselves to helping you and make sure everyone knows what their responsibilities and duties are.
With a larger place, you can organise a dance or disco; having a theme can make it much more fun for everyone. Themes can be anything from pirates to film characters to superheroes. The dance can also have the theme of a particular genre of music, and you can increase the entrance fee by offering dance lessons. For example, an Irish evening with dance lessons. Or, why not take advantage of the popularity of shows with ballroom dancing to offer everyone lessons?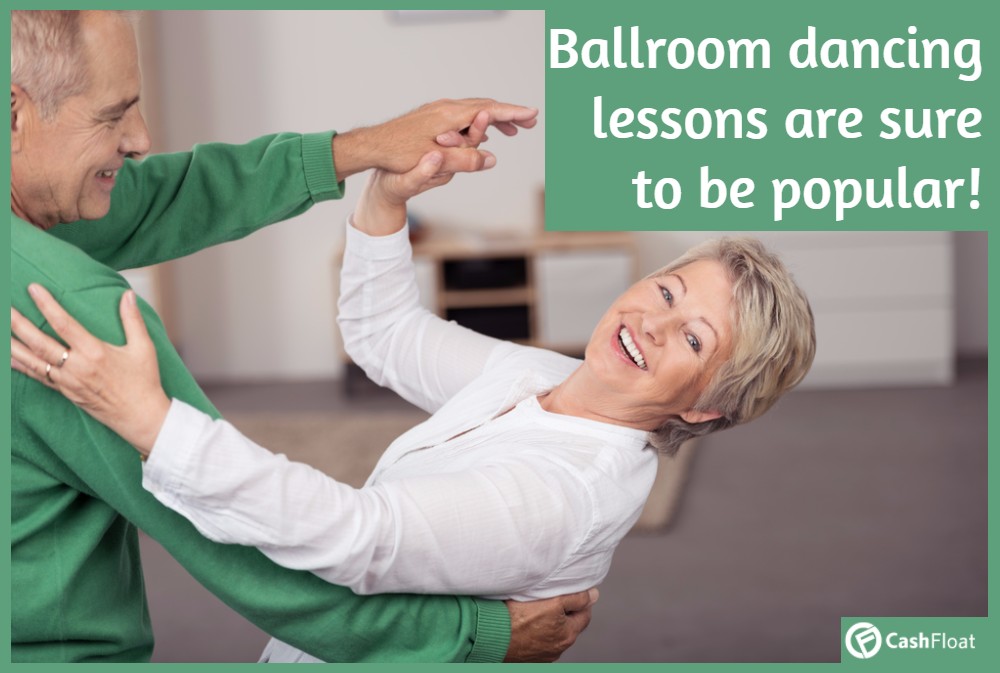 Other possible fundraising ideas for a hired venue are to organise a tournament for chess, backgammon or poker with participants paying a fee to take part. Karaoke nights are also very successful for all ages while quiz nights can attract a lot of people. The only thing to remember about the quiz nights is that it'll take a great deal of preparation to think up the questions and to organise the rules and scoring systems. To take the workload off you, you could delegate different categories to different people. For example, if you know someone who's a music fanatic, then they could prepare the questions for the category of music.
Promoting your Charity Fundraising Event
To make sure that your event is as successful as possible, you should make sure that you promote it well. For events which you are hosting at home, send invites and/or put up posters in local shops.
For fundraising events in venues, posters can also be put up but maybe farther afield. It is worth contacting your local newspaper and/or radio station for their help in publicising the event. Also, don't forget to use social media so that as many people know about it as possible.

The Money Raised – Be careful!
Once your event has finished (and hopefully has raised a lot of money), you should make sure that you keep the money in a safe place. Put it in the bank as soon as possible. Donations can be made by cheque or through online banking; contact the charity or organisation to see which method they would prefer.
Once you have a receipt from the charity for your donation, make a point of letting the other participants/guests know how much you raised and thank them for their help. You never know – you might want to do it again, or you might have inspired someone else to follow your example.
You Fundraising Makes a Difference!
According to the NPT, 17% of donations to charities and voluntary organisations are made through fundraising events, so it is an important source of income for these groups. The ideas given in this guide show that you don't need a specialised skill to organise such an event. You may be struggling to make the end of the month without a quick payday loan, but even if your income means you can't afford to make a financial contribution, your efforts and time can make a big difference and allow you to offer a lot. Apart from feeling a sense of pride that you've helped others, you can also have fun and get to know other people in your community.