The last thing you want when you've lost a loved one is to have money troubles on top of your bereavement. The thought of your family struggling to pay for your funeral isn't one you want to entertain. Unfortunately, that is the reality for many households. They are left to take care of funeral costs.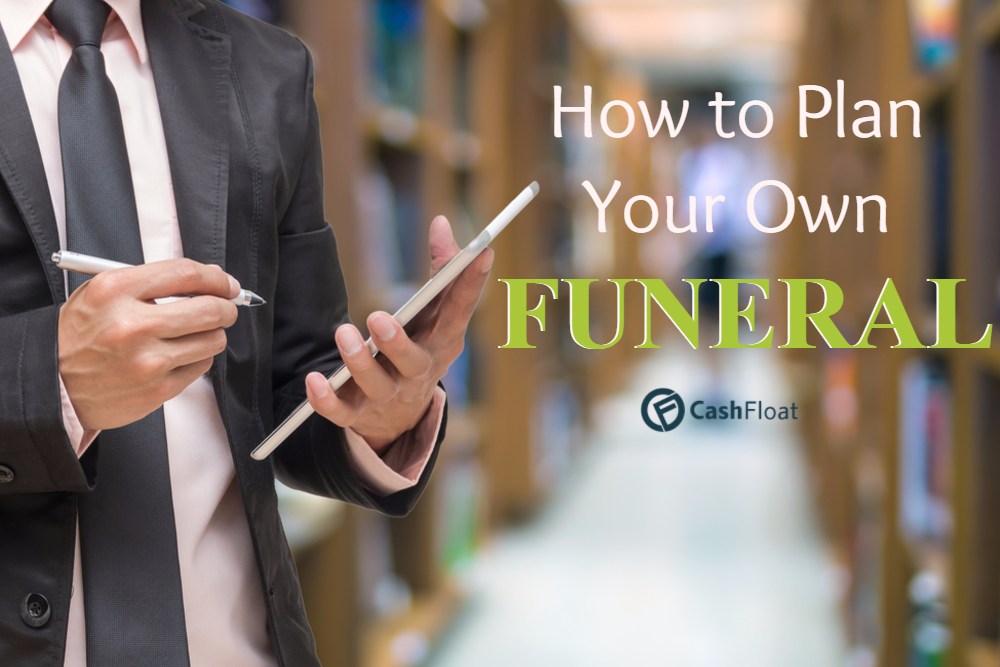 One of the causes of this is the rising cost of funerals, which is, in fact, rising faster than the rate of inflation. In the last year, the cost of the average funeral has gone up by 5.5 percent. In comparison, the rate of inflation has risen by just 0.6 percent. That's a huge difference of almost 5 per cent, which has been devastating for many. Even when people have saved for their funeral or paid for a plan, their families have to cover a shortfall.
You might be surprised by just how much a funeral cost. The average cost in the UK is currently £3,897, which is more than double the price of a funeral in 2004. This excludes the cost of various extras. If you include probate, a headstone and other funeral costs such as flowers, the average total cost is £8,802. This is 8.3 percent higher than last year alone. Another factor that affects the price of a funeral is your location. London is generally more expensive than the North of England or Wales.
Should your Family Pay for your Funeral?
People don't like the idea of their family being left with the burden of paying for their funeral. Because of this, more than six in 10 people now save money to put towards the cost of their own funeral. However, families still find that they have to use credit cards, pay-day loans and other forms of credit to meet the expense. One in five people go into debt to pay for a relative's funeral. Another option is to pre-pay for funeral costs. This can be done by taking out a funeral plan and paying it in installments. Nevertheless, this also accumulates debt and can take up to ten years to pay off.
The average shortfall for funeral costs is £2,334. Many people do not accurately calculate the cost of their funeral. Even if they do, they may not be able to afford the amount they need. Although the majority are now saving for their own funeral, many people still don't make any plans. No one wants to think about death, and especially not their own, but it's important to consider the future. Everyone dies eventually. You will feel more at peace if you leave your family in a better financial position.
Save for Your Funeral Costs Safely
If you want to pay for a funeral without anyone having to go into debt, there are ways you can do it. You can save your money so that your relatives can pay for the funeral using your estate. You can also put your cash towards a funeral prepayment plan or funeral insurance.
Saving for your Funeral
One of your options is simply to save a sum of money that will pay for your funeral. You could put it into a savings account, and your relatives could recover it from your estate. However, saving up isn't always easy, especially when you're retired. If you want to save up, start as early as you can. You might not need the fund for many years to come, but it's always a good idea to be prepared. There are many ways to save, but you need to do it in a healthy way. You shouldn't have to deprive yourself of essentials, and most certainly not go into debt so that you can save. First, set yourself a goal amount. You can then create a budget to work out how much you can save each month if you stick to your spending plan.
Ways to save include using less energy and water, and even switching your providers. You could also reduce the amount you spend on food by taking a look at your spending habits. Of course, you can also cut back on luxuries, such as holidays and going out to eat. If you are a pensioner, you can save on transport by using your bus pass.
Prepayment Plans and Insurance
Prepayment plans are an option that many people choose to help pay for their funeral. However, you should consider the pros and cons of using a prepayment plan before you decide to buy one. They allow you to pay for your funeral in advance, as well as arranging it. You can pay for the plan in instalments or a lump sum. If you pay in instalments, you will effectively be taking on a debt. You may have to pay interest on your payments, and you might be worried about what will happen if you die before paying off the plan. If you are going to choose a prepayment scheme, paying in a lump sum may be best. There's also the option of insurance as an alternative to saving.
Planning a Frugal Funeral
When you plan your funeral, there are a number of big decisions to make. For some, the most important decision is whether they want to be buried or cremated. However, there are many other factors to consider. You need to choose where you want the funeral to be if you want a religious ceremony, and what will happen after the funeral. Funerals can cost a lot. But one of the reasons is that the funeral industry often tries to sell us things we don't need.
You can plan a funeral while sticking to a budget. First, choose the right funeral home. You want one that's good value and won't try to upsell to your family. Many funeral homes offer no-frills options to help with cheaper funerals. In fact, avoiding frills is the best way to save. Think carefully about the necessities of your funeral. Which elements are just niceties that aren't essential? For example, a horse-drawn hearse may be traditional, but it's also expensive.
Talk to your family about what you want from your funeral. Make sure they know that you don't want them under financial strain to pay for your funeral.