As women take time out of work to raise families they lose opportunities for training and promotions. This results in women receiving less pay. In this article, Cashfloat shall take a closer look at women in the workplace and what could be done to close the gender pay gap.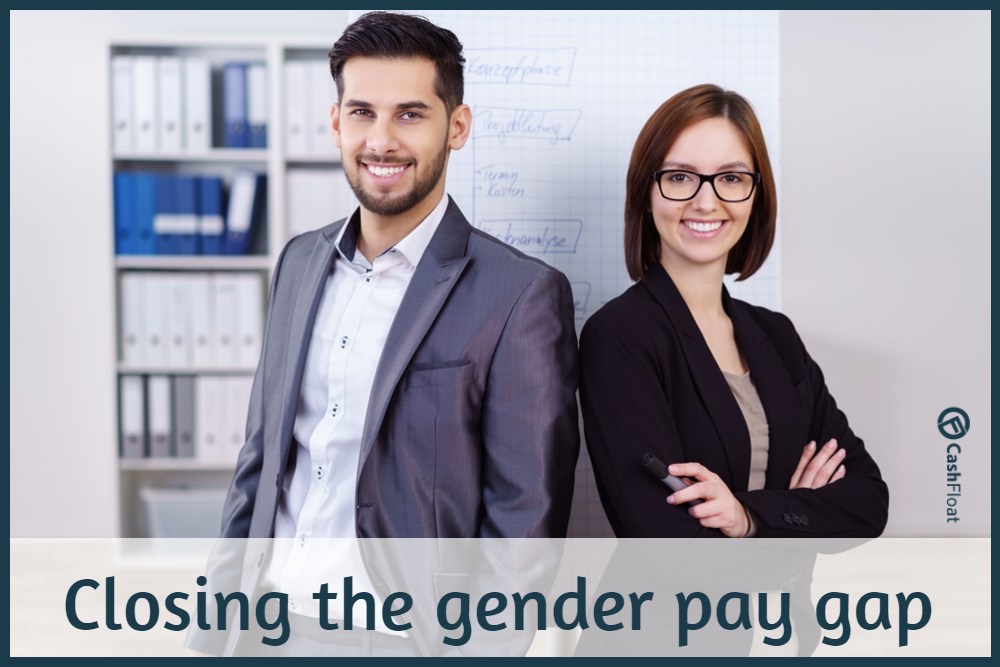 In the article below we shall be looking at:
Firstly, the findings from the recent Revolution Foundation report
Secondly, what the gender pay gap means
Thirdly, the factors that are causing the gender pay gap
Next, the meaning of equal pay day
Then, we will look at gender discrimination in the workplace
Follwed by, what measures the government are taking to combat these issues
Eventually, some reasons why women are leaving their jobs
Next, whether women are better off on benefits
Finally, how close are we to closing the gender pay gap
Story highlights
The pay gap widens as women get older
Many women are not aware of the pay gap between themselves and their male colleagues
The government are introducing new measures to help women in the workplace
Gender pay gap
Let's take a closer look at the following report and what it means with regard to closing the gender pay gap. Established in 2005, the London-based Revolution Foundation was set up to conduct research regarding UK living standards. In their most recent report, regarding the gender pay gap, their analysis has shown that although the gender pay gap has halved in a generation to 5% for women aged between 20 – 29, it will continue to grow as this generation of adults grow older.
The report showed that women born between 1946 and 1965, described as baby boomers, experienced a pay gap throughout their 20's of 16%. The figure lessens to 9% for generation X, that applies to women born from 1966 to 1980. The latest generation of millennial women, those born between 1981 and 2000, have the lowest pay gap ever of 5%.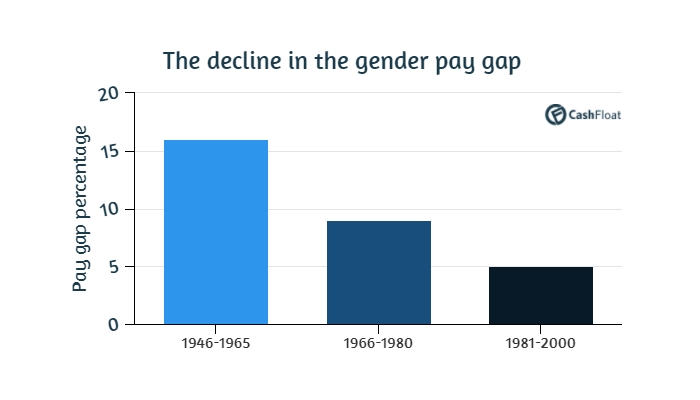 This report shows very encouraging figures for today's young women in the workplace compared to previous generations, with figures at an all time low. However, the gender pay gap will still widen for them as it did for their mothers and grandmothers once they reach their 30's and begin to start families. It will widen further still throughout their careers according to the study.
Other reports have shown that women are more likely to take out no credit check loans quicker than men. This could be due to the gender pay gap. They are getting less pay and therefore are being forced to take out loans.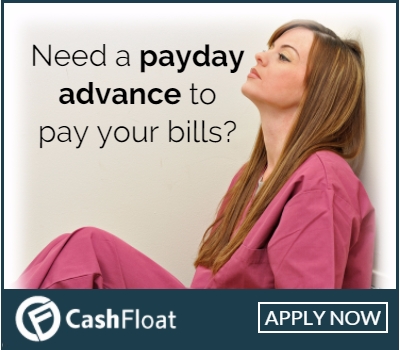 What is the gender wage gap?
The gender pay gap is the difference in the average full-time yearly earnings between men and women. In 2016, the gender pay gap for full-time workers was 9.4%. This means that full-time male employees earned 9.4% more than their female counterparts. In 1997, the gap was 17.4%, so over the last 20 years, this gap has been almost halved. For full-time and part-time employees, the gender pay gap was 18.1% in 2016 compared to 27.5% in 1997. This means that on average a woman earns 82 pence for every pound a man earns.
Reasons for the wage gap?
Women tend to work in professions with lower paid salaries such as hospitality, caring and administration positions. There are also more women performing junior roles within big companies. Many find themselves not being able to take on full-time jobs. Or they find themselves remaining in their chosen careers after having families as they need more time to take care of them. Part time positions on average receive a lower salary than full-time positions in the same jobs. 41% Of women work part-time, compared to just 12% of men. This explains why the combined figures of full and part-time employees are as high as 18.1%. Women who are working part-time are often taking out small quick loans.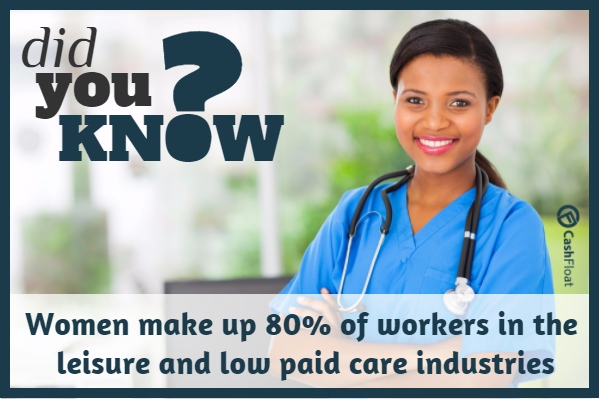 Equal pay day definition
In 2016 "Equal Pay Day" fell on November 10th. This marks the day in the calendar year that women effectively stop earning until December 31st due to the gender pay gap. Under the Equality Act which from 2010, it is illegal for employers to pay men and women who do the same job a different salary. This doesn't mean that it doesn't frequently happen. The government are taking steps to try and reduce the gap. They are making large employers, that is those who employ over 250 staff, publish their gender pay gaps, including bonus data, from April this year. Anyone can report the gender pay gap for their company on gov.uk.
There is hope that by forcing large employers to shine a light on their companies gender pay gaps that they will have to deal with the issues within their company that are causing gaps to be so large. In some cases, the reason for the gaps is that employees are told to keep quiet regarding their salary and what they earn. In the Equality Act, it states that it is illegal for an employer to forbid you to discuss your salary with your colleagues. If women were aware of pay gaps between themselves and male employees, then they would be in a better position to ask for a raise.

Gender discrimination
Gender discrimination is the different treatment of men and women according to their sex. It is seen in the workplace where jobs that require the employees to perform the same duties have different job titles that warrant different salaries. This can result in men being paid more for doing the same jobs as women. Men also may receive promotions and pay rises at faster rates.
Despite having the same or higher qualifications, skills and talents, women often find themselves unable to advance in companies based purely on their gender. There is hope that by forcing companies to show their gender pay gap data, these kinds of issues can be more closely dealt with.
Women are often forced to leave the workplace when they have children. This is due to unfair treatment by their employees during maternity leave. They also may return as part-time employees due to family responsibilities. This can lead to women being given less training opportunities, therefore leading to fewer promotions within the workplace. This is shown in the higher number of men in senior positions than women.
So what have we learned so far about the gender pay gap?
Firstly, although encouragingly low, the gender pay gap still looks set to widen as women age
Secondly, this may happen when women start families
Thirdly, the gender pay gap is the difference in the average earnings between men and women
Next, equal pay day marks the date in the year when women stop earning compared to men
Then, new government measures will force big business to publish their gender pay gaps
Finally, gender discrimination is quite common in the workplace
Government help
What is the government doing to help women in the workplace to earn more money? David Cameron had vowed to "end the gender pay gap in a generation. Theresa May in her first statement as British Prime Minister spoke of the large differences between men and women's pay and promised, "A Britain that works for everyone".
The new disclosure rules that will shed light on pay gaps in companies next year should help women to fight for higher salaries. It should also help them demand more training and promotions so that they can receive higher paid jobs. Some companies have released early figures that have shown pay gaps up to 36%. It will shed more light on outright discrimination where people are doing the same jobs for less money. It will hopefully force employers to address these issues.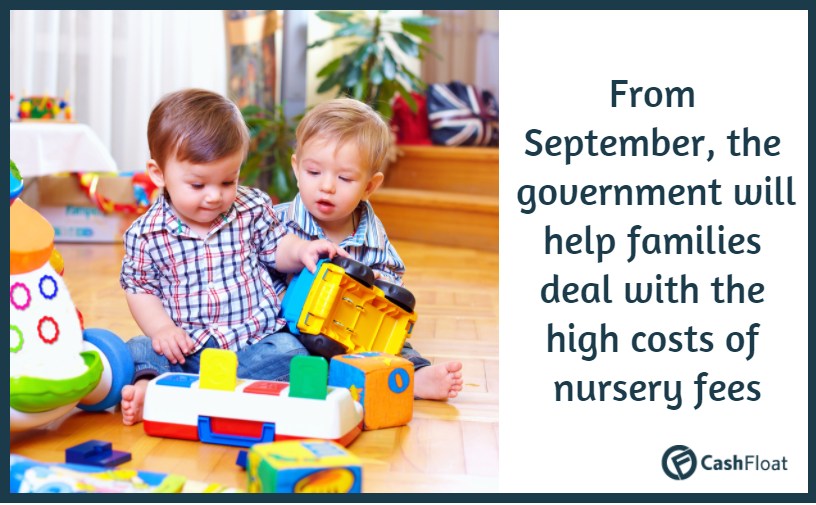 In order to help women who are currently holding part-time positions in companies join the full-time workforce, the government has said that from September they will help families deal with the high costs of nursery fees. This is one of the main reasons that women choose to remain at home and raise their children themselves, as child care is very expensive. These new measures will offer parents of 3 – 4 year old children 30 hours of free childcare, as opposed to the 15 hours that are currently on offer.
Women leaving the workplace
Is the gender pay gap forcing women to leave the workplace? Many people assume that professional women are leaving the workplace to start families. However, according to research by Ambition UK, this is not the only reason. The women who contributed to this survey were from professional and financial services backgrounds. The research findings indicated that the primary reason for women leaving their jobs was a lack of career progression (62%), followed by salary issues and work-life balance.
This survey also showed that around the age where women were feeling that they were not being offered the opportunities that they deserved with regard to promotions and pay rises quite often coincided with the time in their life when they were considering starting a family. Many of these promotions required more hours and extra time spent away from home. Some women felt unable to pursue these positions in anticipation of starting a family. Sometimes women who would be capable of advancing in their careers don't and they are finding themselves too often taking out personal loans UK.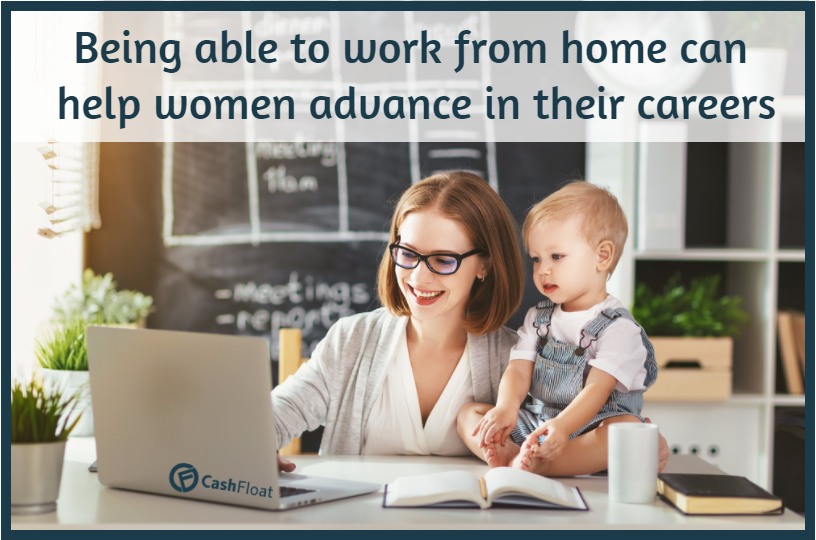 Flexible working hours
Would more flexible working hours keep women on their career track? As women grow older their family responsibilities grow. This is not just with regard to the families that they begin to start in their early 30's. It also applies to ageing parents to whom they are obliged to care for. This can lead to women needing to work more flexible hours and therefore seeking out part-time, lower-paid employment. If more employers allowed women to have flexible working hours, then studies indicate that less highly trained, valuable personnel would leave.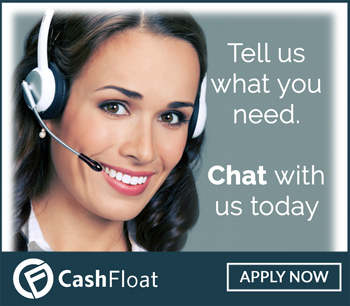 Benefits
Are women better off on benefits? With even more benefit cuts being introduced by Theresa May in 2017 and government drives to get people out into the workplace, most women would not be financially better off on benefits. Women represent the majority of the minimum paid workforce finding themselves working in the sectors with the lowest paid jobs. However, most people in paid employment are financially better off than the unemployed due to family tax credits and other incentives.
Closing the gender pay gap
The government has vowed to close the gender pay gap in a decade. However, other estimates indicate that the pay gap could take as long as 99 years after the 1970 Equal Pay Act. New measures are being sought that will help to close the gap over time, but more action is needed. Some say that more radical measures should be done. For example, scrapping the tribunal fees that prevent many women who have been wrongly treated by employers from getting justice. It seems that we are still a long way from closing the gap.
So what have we learned about women's rights and the gender pay gap today?
There is no doubt that women are being treated differently from men in the workplace, but there are many different reasons as to why this is occurring and some employers have much better policies regarding these matters than others. The government are trying to address these issues by introducing new measures, but they are a long way off closing the gender pay gap.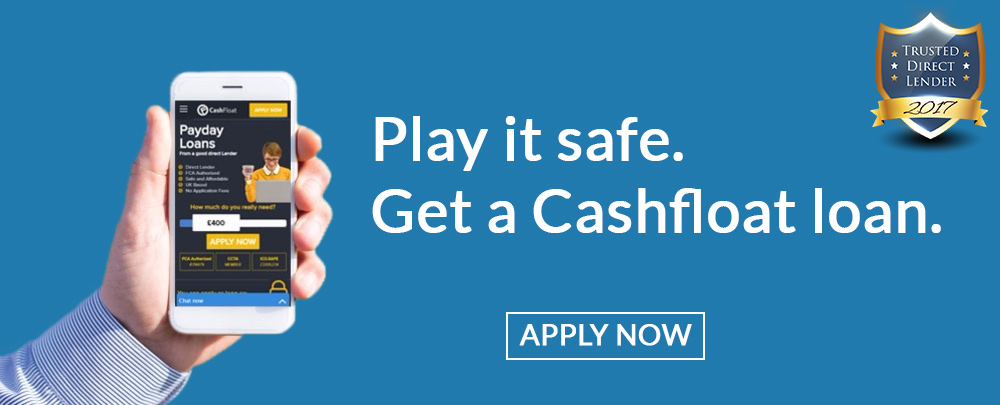 Caribbean born Isla Williams is excited to join the Western Circle Educational channel team. A born writer, Isla had her first article published at age 9 in a local magazine. Isla's joy emerges when pen strikes paper, and she can tap into her creative self. "I love to share knowledge/information and help others to be in the know while being as friendly as I can." Isla is an accountant by profession but has taken a break to do what she enjoys most. Mother nature is her best friend, especially when the Sun is shining. A keen surfer in her youth, Isla looks forward to those rare trips home where she joins her family and hits the waves.