Do high street banks always have our best interests at heart? Since the credit crunch in 2007/8, leading UK banks have come under scrutiny. Discover how these multi billion pound businesses grew and if anything substantial has changed since that financial crisis.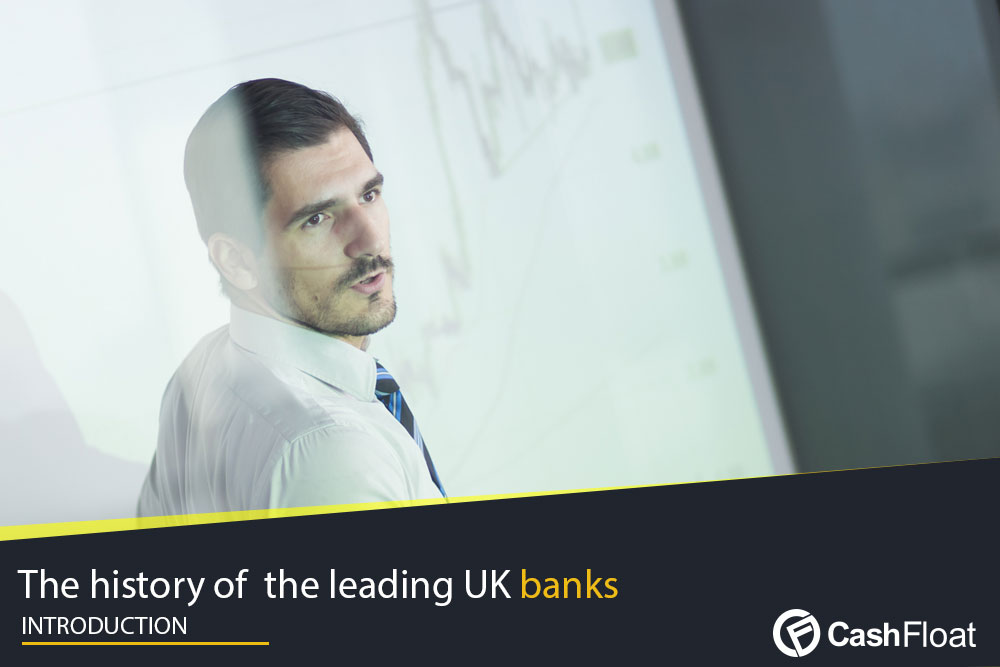 A Guide to the Top Banks in the UK
Western Circle trading as Cashfloat is a payday loan lender looking to reinvent the concept of payday loans. Our aim is to help – however we can. While helping people to overcome temporary financial difficulty with our pay day loans, we also try to keep our customers well informed about finance and money management. Our new guide deals with the history of leading UK banks.
The history of leading UK banks is a huge subject. It has been covered extensively in many articles and books. However, since the financial crisis in 2007/2008, the public has started to view the whole subject of banks and bankers with a certain degree of cynicism and scepticism. So, now is the time when it could be useful to take another look at how the leading banks in the UK developed and how they now operate in the post financial crisis world.
Table of Contents
Even eight years after this catastrophic event, which nearly led to a collapse of the whole banking system, you can still read stories in the media about bankers who get large annual bonuses and banks which are failing to give their customers the services they want and need. Banks are still accused of manipulation of the financial markets and of putting profits above customer service and the ordinary person on the street. So, how do the leading UK banks stack up when it comes to delivering good customer service and providing the types of financial products that are so essential in the 21st century?
The Leading UK Banks In The 21st Century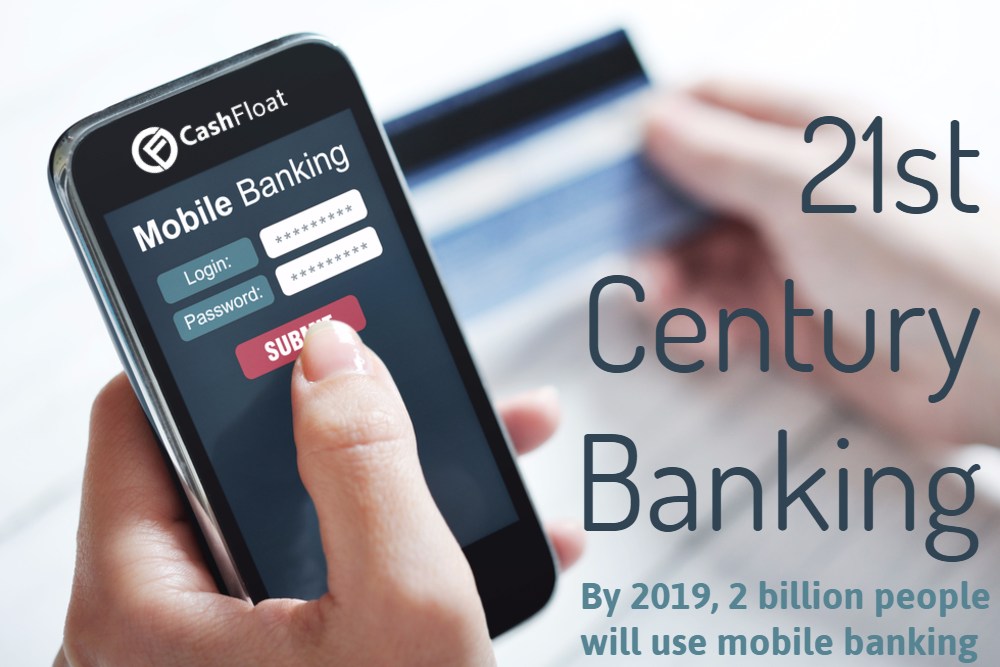 In this series of articles we will look at banking from a perspective that begins in the 20th century and goes right up to date. We will look at the deregulation that became known as the 'Big Bang'. The guide will also cover the mergers that ate up the smaller building societies and provincial banks and a short history of each of the current top four big UK banks. Furthermore, we'll consider the role of the Financial Conduct Authority in regulating the banks. We will look at some of the reasons behind the large fines that have been given by the FCA since banking conduct came under more serious scrutiny.
British Bank Services
One of the most important aspects about banking is the types of credit and services that are on offer to ordinary people. If you have a large income or savings then it is easier to demand a good deal for banking services. But, if you have a limited amount of money coming in and little or no savings, do the leading UK banks actually provide a good service? Whereas you can obtain loans online with bad credit, banks are much less willing to take such risks.
Questions about opening accounts, switching banks and customer security are some of the most important topics to consider when you choose a bank. Other indicators are customer service, charges for banking and the security of personal details and the money that has been deposited. All of these topics will be covered.
Other aspects that we will look at are the rise in Internet banking, interest rates and whether the same four banks will continue to dominate the banking sector in the UK or whether the rise in banking services offered by some of the larger retailers will have an impact. There has been some discussion about breaking up the four largest banks in the UK and this is another aspect to consider when looking at the leading UK banks.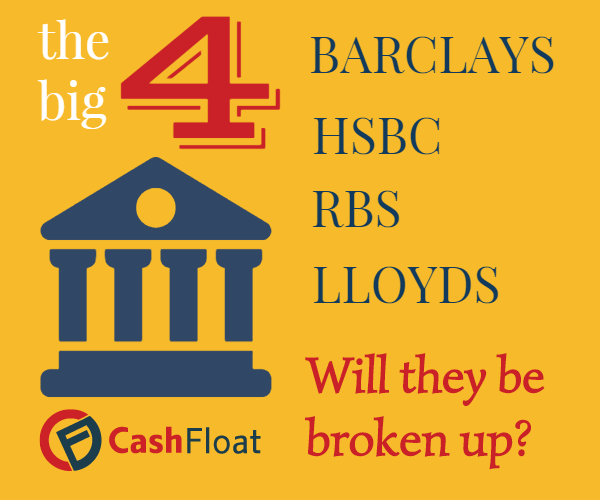 Banking Choices For Consumers
Banking for ordinary people has undergone some huge changes in the 21st century. Despite the availability of banks which offer telephone banking or Internet banking, it has actually become more difficult to open an account.
The reasons behind this phenomenon are many. No doubt some of the problems encountered are due to the stricter rules concerning proof of identity and the prevention of money laundering. However, to ordinary people it does seem strange that in the modern world, banking has become more difficult and restricted. Only a few years ago you could go to your local bank, see a cashier and open an account with a few pounds. Now, if you are unable to produce the required documentation it is becoming increasingly difficult to open an account.
Internet Banking
All the leading UK banks have reduced the number of branches. This has led to many older customers becoming disenfranchised as they may not have access to the Internet or prefer not to do telephone banking.
Similarly, in spite of the claim that switching to another bank is easy, this is not always the case. Especially when you have no savings to transfer and only a small amount of money goes through your account each month.
It would appear that only those with large sums have the kind of choices that should be available to everyone. After all, the government has spent huge amounts of taxpayers money in propping up the banks so it should be a right and not a privilege to have decent banking services.
How safe are the top UK banks?
The concept behind this series of articles is to take a look at the four big UK banks. We will discover how they developed, how they have operated under the FCA regulations and what lies ahead for their customers.
Information is king when it comes to choosing the right financial services. Hopefully, the articles will help you to make some judgements about whether any of the four leading UK banks have the right products and services that you need. With the right banking features and services, you could be in better control of your finances without needing help from online loan lenders.
Equally important are concerns about trust and you can decide which of the big four is the best place to deposit your salary and savings. Finally, everyone is always looking at the important aspect of customer service and you may be able to make some judgements about which of the big four offers the most comprehensive and helpful services for their customers.
As a relatively new responsible short term loan lender, we feel that the history of leading UK banks provides insights into many aspects of today's world of finance. We hope you enjoy browsing through this guide as much as we enjoyed writing it!