A Money Saving Guide – How Much Does It Cost To Fix Home Appliances?
– Chapter One
Story Highlights
There appear to be more and more recalls of faulty machines, yet only 10-20% of owners return their appliances.
Over the past four years, there have been appliance faults detected on 72 adaptors and chargers.
New technology means that household appliances are becoming more reliable. However, you only have to take a quick look at the newspapers to realise that there appear to be more and more recalls of faulty machines. Some of these appliance faults can result in fires. One recent example involved Hotpoint, Indesit and Creda tumble dryers catching fire.
We have all heard about phone chargers that get too hot and start fires. But, there are also other appliances that might have defects which are dangerous. Cashfloat, a lender, providing instant payday loans, points out some of the appliances which could be a problem and also advises you how to make regular checks.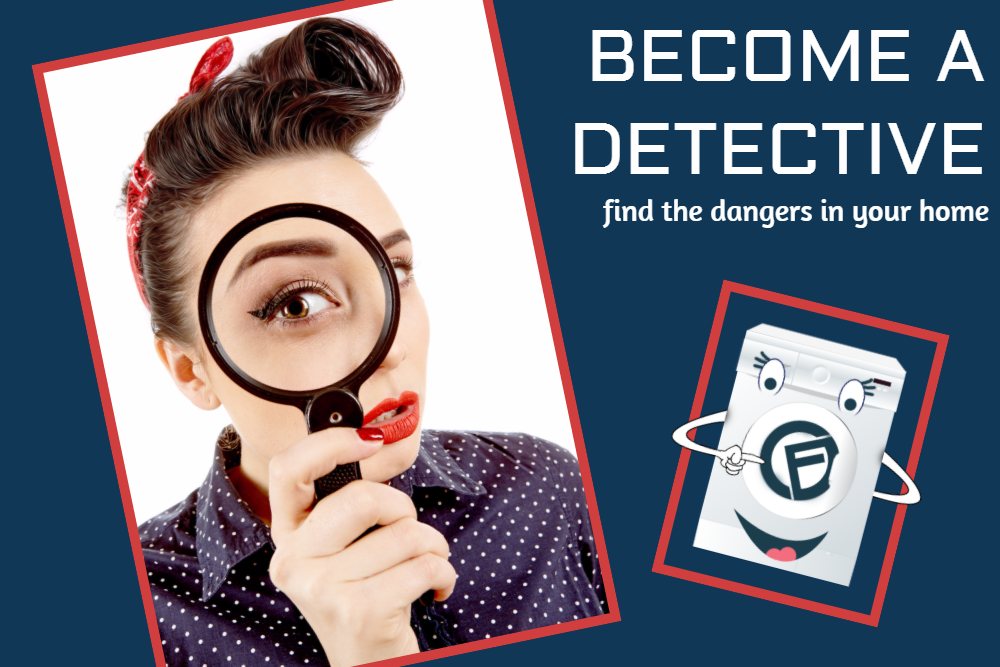 Upscaling your home?
The redecorating part is fun, but you'll also want to check that all your appliances are working. If you're going for a home improvement loan, you'll want to cut back on expenses as much as possible, so Cashfloat's quick and easy tips to keep your appliances in tip top condition will be a big help.
Checking For Appliance Faults
Unless you have registered your new product with the retailer you are unlikely to receive notification of a recall. So, make sure to check your appliance for faults.
First Stop – The Register Of Appliances
When manufacturers undertake a recall for broken appliances, the number of appliance owners who take up the service is between 10% and 20%. This means that there are millions of machines in the UK which could potentially be a problem.
There is now a website called 'Register My Appliance' where you can register all your electrical goods. In the event of a recall, this website will notify you. You will need to input the brand, model and serial number, plus the date of purchase. This is an easy process and it means you will get notification should something be wrong.
The website also has a product checker which shows all the appliances that have been subject to recall since 2007. It is easy to check you own appliances against this register.
Appliances Which Could Be A Problem
Phone Chargers, Adaptors And Extension Leads
There are dozens of appliances that come with a charger or adaptor. Over the past four years, there have been appliance faults detected on 72 models. Adaptors used for foreign travel and chargers for phones, e-cigarettes and cordless drills are just some of the devices that have been faulty.
Phone chargers should not be left plugged in after charging. You should not leave a device on charge unless you are at home. Many fires begin when people leave their phones charging on their bed or sofa. Overheating can soon cause a fire on bedding or clothes.
Adaptors Which Overheat
Similarly, adaptors may get very hot. If this is happening, you should make sure that they are not being used on an inappropriate appliance. That is, only use the adaptor that has been supplied and not a generic one that you picked up at a bargain price.
Extension Leads
Extension leads can also cause fires. Even if the lead is not faulty, you can have a problem if you plug in appliances that are not suitable e.g. a washing machine or tumble dryer. It is very easy to overload a power socket. If you often experiencing the fuse box tripping out, or smell any burning, you should immediately unplug the extension lead.
It is far better to ask an electrician to fit more power sockets than to overload those power points that are already there
Problems With Lighting Products
Most people are not aware that lights can also cause problems. If you have bought a night light for your child's bedroom, make sure that it is safe to use and has not been subject to recall.
There have been instances of night lights with LED bulbs that do not have an internal fuse. These can cause other components to fail, causing an explosion or a fire. Other recalled products include table lamps, flood lights and spotlight lamps. Over 25 products have been subject to recall in the last few years.
Faulty Hair Dryers/Straighteners
Hair dryers are another type of appliance prone to appliance faults. They can cause fires or electric shocks if cheap components have been used. These appliances should not be left plugged in after use.
The same advice applies to hair straighteners which reach very high temperatures. Even reputable suppliers have recalled hair straighteners which had accessible live parts and which could give off a lethal electric shock. Most of the products are made in China or Korea so check the country of origin before buying.
Problems With Fridge Freezers, Washing Machines And Dishwashers
Fridge freezers are one of the most dangerous electrical appliances if they are faulty. There have been instances of these appliances becoming dangerous due to the failure of a small component in the defrost timer. This caused appliance faults due to overheating, resulting in house fires.
Along with washing machines and dishwashers, these are the most powerful electrical home appliances. None of them should ever be left running when the house is empty. There have been instances of dishwashers catching fire with over 600,000 Hotpoint models subject to recall. It is usual for a manufacturer to advertise the recall or you may hear about it on the news. If this happens, it is essential to check if your appliance is one of the models being recalled.
Small Appliances
Both large and small appliances have been the cause of many house fires. Even a kettle can catch fire if it has not been manufactured to the correct standards and has faulty or cheap components. There have also been instances of kettles causing electric shocks.
Take Precautions With Electrical Appliances
There are some precautions you can take to avoid appliance faults and make sure that you and your family are as safe as possible.
Buy the safest and best possible model. You can find out the safety rating for home appliances by checking on the 'Which' website or another consumer website.
Always read and follow the instructions provided with the appliance, even if you think you know how to use it. The great strides in technology mean that many standard machines have new features that you may not have come across previously.
Unless you are a qualified electrician, do not try a DIY fix if a problem occurs. This will invalidate the warranty, and you could be putting yourself at risk. And, try to avoid using extension cables with multiple adapters as these are one of the main causes of fires in the home.
Keeping your appliance clean will enhance their longevity, increase efficiency and prevent failure and appliance faults.
Using just a few of these simple precautions will help you to protect your family from harm and allow you full use of your home appliances enjoyably and safely.
Born a writer, Becky Hall figured she would use her talents productively. So, she became a content writer for Cashfloat, and she loves it. A Business and Accounting graduate, Becky scored high, graduating with a first, but also acquired a professional bookkeeping certificate in addition to her main studies. She always dreamed of becoming an accountant, something she still may achieve, but in the meantime, she is helping to break open a new industry of honest and ethical lending. Becky spends her spare time at the piano, with classical music her favourite choice, but will play jazz to keep her baby happy. Nowadays, though, she doesn't always have much time; Cashfloat has a revolution to make.