How To Save Money On Fixing Home Appliances
– Chapter Sixteen
Has your vacuum cleaner just broken down on you again? Or is it just not working like it used to? This article explores common hoover repairs that you can easily fix yourself, and discusses whether a replacement may just be cheaper than a repair.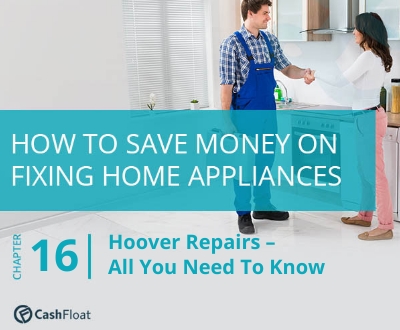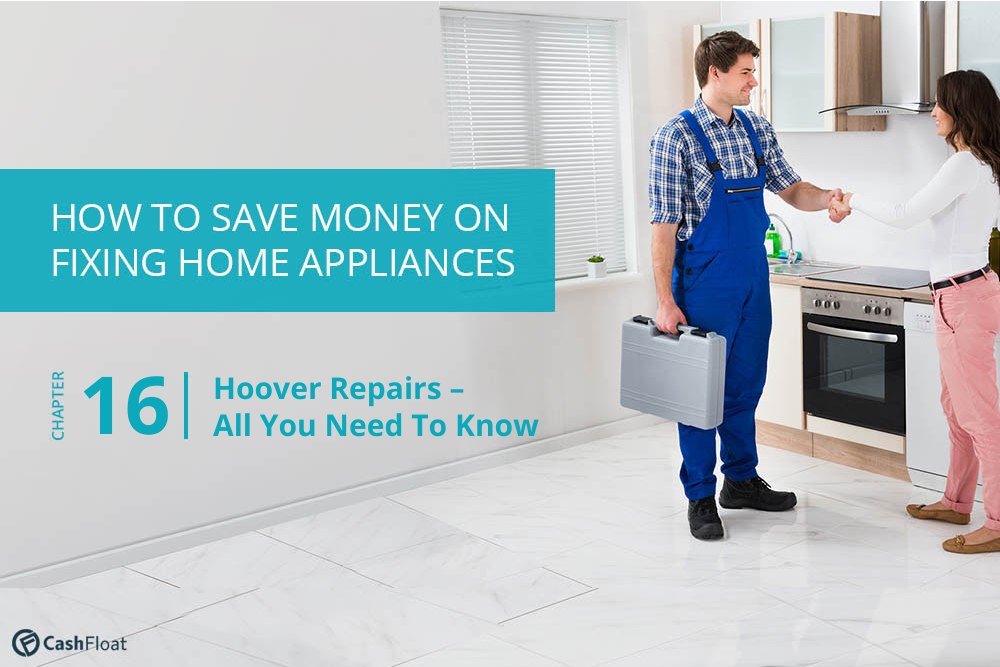 Faulty Vacuum Cleaners
Buying a new home appliance is costly. You may even have had to borrow money to buy it! If you have bought a faulty vacuum cleaner, you would expect the retailer to offer a refund, a repair or a replacement model. So, what are your rights and how do you go about asserting them?
If you have purchased a vacuum cleaner that turns out to be faulty, you can first ask for a refund of your money. Under the sale of goods act, you can request a refund within a reasonable amount of time. This period is usually four weeks from the purchase date. This Act applies to any appliance purchased before 1 October 2015. After this, the Consumer Rights Act covers it, allowing for a refund up to 30 days after the purchase.

Vacuum cleaner repairs or replacement
Any consumer is entitled to a repair or a replacement model if the appliance is faulty. The seller is allowed to choose the cheapest option for themselves. If the fault becomes apparent within six months of purchase, then the seller still has to prove that they sold the item as 'fit for purpose'.
If the retailer/seller refuses to sort out the problem within the first six months, then you can take the appliance to be repaired somewhere else and you can then claim compensation from them. However, most large stores will always do their best to fix the problem if it occurs within this short time frame. When a seller does not comply with your request, then you can contact Trading Standards. You can start a claim for a breach of statutory rights.

If a vacuum cleaner develops a fault after the first six months of use, then you should first check your warranty. After six months has passed, it is unlikely that the retailer will be willing to help. You will need to contact the manufacturer to repair the product. If your warranty has expired, you will have to get the repair done through a local repair company. Alternatively, there are some small problems that can be sorted out yourself. So, let's have a look at what you could fix yourself.
Is your vacuum cleaner worth fixing?
This dilemma is the perennial question for all home appliances. Is it worth repairing or should you buy a new one? The answer will depend upon a few factors including what is wrong, and whether the appliance was expensive or cheap when you first bought it.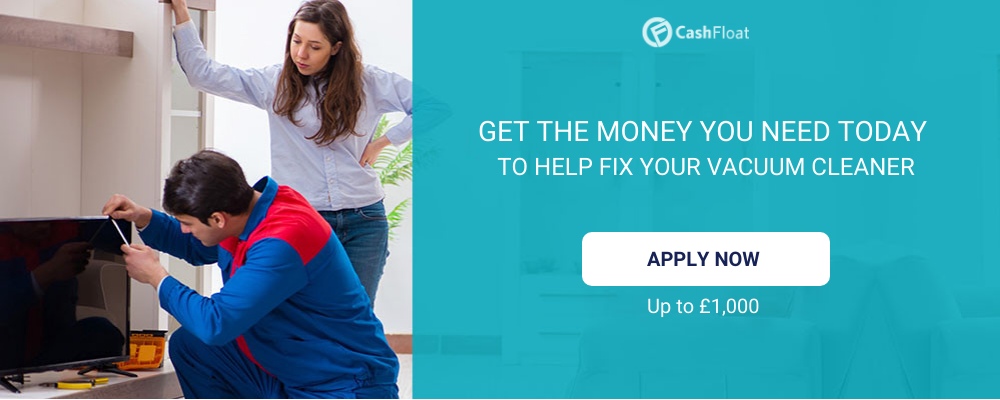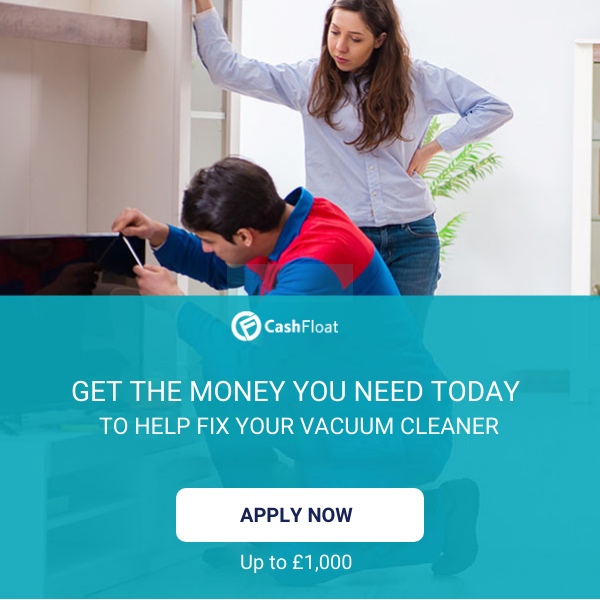 If you like the vacuum cleaner, and it has worked well up to this point, then you may want to consider a repair. Vacuum cleaners that are expensive should last for many years so if you love your Dyson it may be worthwhile paying for a repair. Costs will vary, but you can expect to pay around half of the value of the machine. Of course, this depends on the age of the appliance.
DIY hoover repairs
Simple vacuum cleaner repairs that can save you money
If the vacuum has stopped picking up, then there could be a simple blockage in the pipe and this can be easy to clear. A vacuum cleaner that will not turn on will probably have an electrical fault that is simple to fix. Most will need a new power cable, and this is a cheap repair. However, it should always be done by a trained electrician.
If the brushes are not turning, then there could be a problem with the belt. These are also cheap to replace. Or, the machine may simply need a thorough clean, and this too is relatively inexpensive especially if you have paid several hundred pounds for the model.

Repairs are generally cheap and easy to fix when:
there is a blockage in the pipe
it is an electrical fault
the brushes are not turning
the hose is split
A split hose
One of the most common problems that occur with vacuum cleaners is when the hose splits. This split may be due to wear and tear when dragging the hose around the floor. A split hose will mean a poor performance from the appliance. There will be with less suction power or even no suction power at all. The simplest solution to the problem would be to replace the hose. But, in an emergency, you can make a simple repair using some cheap materials.
If the position of the split is close to the end of the tube, the easiest option is to cut off the damaged part and reconnect it to the nozzle. You can repair a split towards the centre of the hose using duct tape. Clean away any dust or dirt from the area and apply either talcum powder or loose chalk to dry it off. Then, wrap the duct tape around it, making sure that it is solidly attached. Of course, this is only a temporary fix, but it will get you through until you can replace the hose or the cleaner itself.
If you can't afford to pay for hoover repairs, but it's an emergency to get it working again, you can apply for a cheap payday loan from Cashfloat today.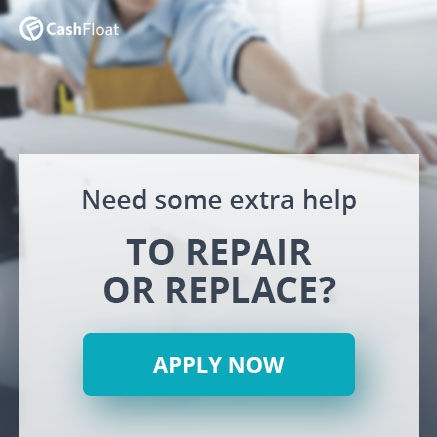 Decided to repair? Finding hoover repairs near me
If you have decided that it's more cost effective to repair your hoover over purchasing a new one, but the repair requires an engineer, you are best off finding someone local. You can find an engineer by searching online, looking in the local phonebook, or even by asking family and friends. Make sure to compare quotes to get the best price possible.
Decided to Replace?
A vacuum cleaner that makes a very loud noise may have reached the end of its lifespan. Similarly, if a cleaner has been subject to moisture e.g. if your home has flooded, it will probably need replacing as the repair costs could be very high.
The best option is to take expert advice. A reliable repair company will tell you whether a repair is cost effective or whether it's best to say goodbye and buy a replacement machine. Only you can decide whether to go for an equally expensive model or choose a cheap replacement that may only last a couple of years. Given that a repair could cost from £50 sometimes, it may be better to buy a replacement model.
Check around for repair quotes or look online for the best offers for a replacement model. Vacuum cleaners are subject to a lot of hard work and are an essential so buy a recommended model where possible. If you need help to make the repair or replacement, and can't wait till payday, you can apply now for an quick loan from Cashfloat