Has this month brought with it higher expenses than usual? Do you want to prevent yourself from going into an unarranged overdraft? Cashfloat's overdraft alternatives may be just the thing you need.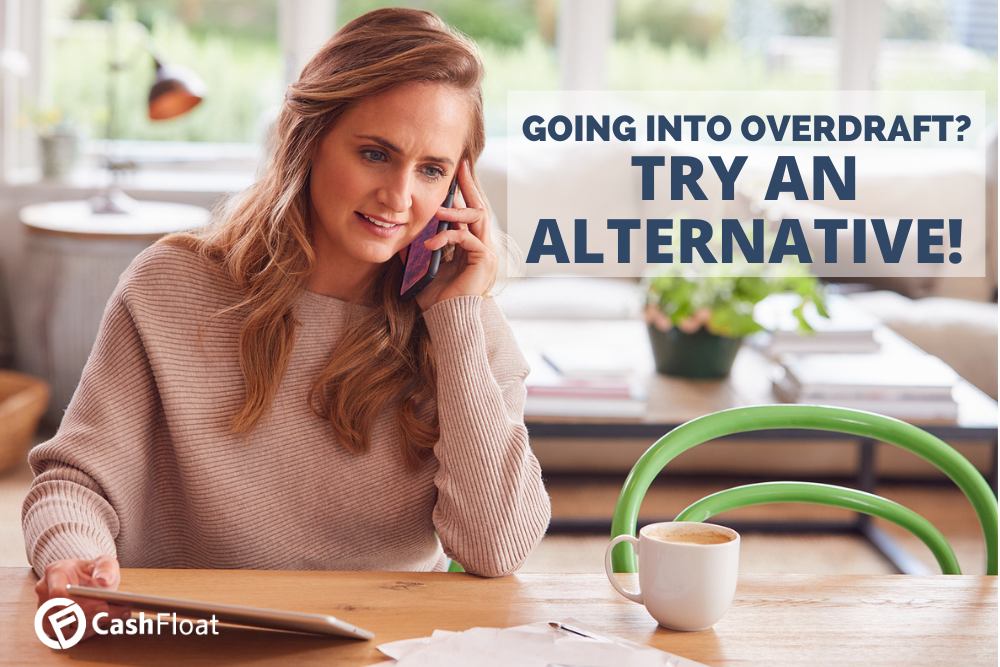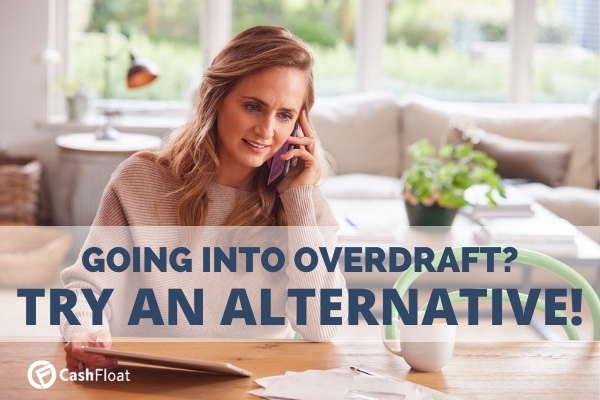 More and more people every day are using Cashfloat's payday loans as a cheaper overdraft alternative. Our payday loans can also help you avoid heft fees when you go into an unarranged overdraft.
Cashfloat dynamic payday loans as an overdraft alternative
We've all been there. A month with higher expenses than usual, a couple of big purchases that couldn't be put off, that bonus that didn't come… and suddenly, you're in the red. Help. You just need a quick cash injection to stop your bank from piling on those hefty charges for unauthorised overdraft. Wages come in a week… but what should you do until then? You need a solution, and quickly.
Have you ever been in this boat?
Storytime
---
Ah, there's nothing like the beach. Stretched out on the sand under the warm glow of the Sun, with the gentle lapping of the waves in the background… yes, this is paradise. A well-deserved break from hard work.
Your phone beeps. Come on, you're on holiday! You take a quick glance at the message and… oh. Oh no. Not good. Your bank account has gone into overdraft. Your bills were a bit higher this month – but whatever the reason, if you don't get more money into your account very soon, you'll be hit with all sorts of fees and charges, probably about £20-50.
You slowly lick your ice cream as you ponder your options. You really don't want to spend your last few days on the beach thinking about those charges piling up, but what choice do you have? Should you take out a payday loan online to cover the debt? Will you save money in the long run?
Let's find out.
The big question:
Is a Cashfloat payday loan cheaper than an unarranged overdraft?
Consider your situation:
You could always borrow money for a week. That way you'll have something in your account, so it's not overdrawn. After some research, you discover that borrowing £300 for a week with Cashfloat will cost you a total of £16.75.
Is it worth paying £16.75 to avoid those charges, and to ensure that you can relax and enjoy your holiday?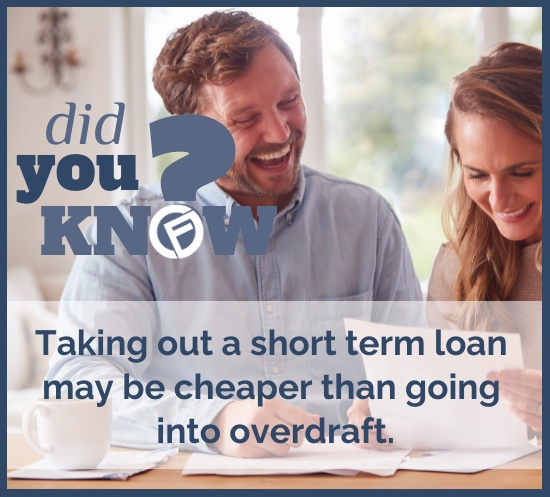 What other alternatives are there to an overdraft?
There may be various less costly options available for you. With each option, research whether your bank offers these services, and be sure you want to choose this option.
Link your regular account to your savings account – By doing this, your bank will automatically transfer money from your savings account to your current account, once it is overdrawn. There is usually a transfer fee.
Switch banks – Many mistakenly think that banks won't let them join if they have a bad credit history. Many banks will, in fact and it may be worth considering. Some banks offer an interest free overdrafts limit, while others charge enormously high interest rates. Do your research and find the best bank for you.
Take out a payday loan with Cashfloat – Some banks will be unwilling to give leeway even to a day or two of being overdrawn. If this is the case, a short term loan from Cashfloat may save you paying a higher interest rate from the bank.
Payday loans Vs Unarranged overdraft in the UK – An ongoing debate
Many people debate over this, and it seems that they are both useful financial tools on both sides. A payday loan, if used responsibly, is designed to help with a temporary cash shortage. As you can see from the above scenario, other options may work out to be far more expensive. However, many argue that the interest rates are ridiculously high, and that the borrowers cannot afford the loans. Additionally, they are considered to be the 'easy way out'. Instead of organising your finances and budgeting carefully, you can just take out a loan online to cover a big purchase that you can't really afford.
Is a Payday Loan the Best Way to Avoid Expensive Overdraft Charges?
If you are about to go into overdraft, is a payday loan the correct choice? This depends on a number of factors:
Has this happened before? Is it likely to happen again? If you are habitually running short of money at the end of the month, then you need a long term solution, not a payday loan. It's time to sit down and work on getting your finances in order. Make a comprehensive list of all your income and expenditures. If you are spending more than you earn, you might want to seek some budgeting advice.
Have you got any other options? Can you borrow from a friend or relative? Could you call up your bank and arrange an overdraft? An expensive overdraft is only if it's unarranged. Learn more about arranged and unarranged overdraft in order to make an informed decision.
Have you read the terms and conditions carefully? In the above example, a Cashfloat payday loan of £300 that is repaid in full after one week will cost a total of £16.75 in interest. Other payday lenders might offer different rates, and remember that the more you borrow, and the longer you borrow the money for, the more interest you will be paying. Check that you will be able to meet all the repayments, and make sure you know what will happen if you don't manage to meet the repayments.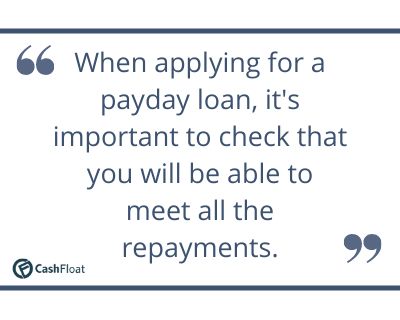 When is a payday loan a good idea?
A payday loan is a good idea when it is cheaper than the other options (such as expensive overdraft charges), when you know that you will be able to pay it back, and – most importantly – when it is purely a one-time solution. If you find yourself in need of a payday loan too often, you need to get your finances back in order.
Conclusion
We all have our months where unusual expenses crop up and many times we end up going into unarranged overdraft with very high interest rates. Cashfloat, one of the leading payday and short term loan lenders in the UK, provide instant decision payday loans as an overdraft alternative. Applying for our instant decision loans will enable you to receive cash fast in time of need. Join our thousands of happy customers today!
If you are still not sure what to choose, an overdraft or a payday loan, click here to read an article which will help you decide.