Story highlights
The numbers of conmen using a made-up identity have dropped
You should make sure your mail or letter box is secure against criminals
You should also report the crime, by phone or online, to Action Fraud
Protecting Your Property And Savings From Thieves
– Chapter 23
Identity theft is when someone impersonates an innocent individual in order to take out a financial product. Examples of such products are loans or credit cards that they use fraudulently as their own. According to Cifas, the Fraud Protection Service, there were 148,000 victims of identity theft in 2015. This which is a 57% rise in reported incidents compared to 2014.
Cashfloat is a responsible lender that cares about your safety! After realising that consumers may turn to online payday loans after someone has scammed them, we put together this guide to help you. In this article, we will answer the most frequently asked questions about identity theft: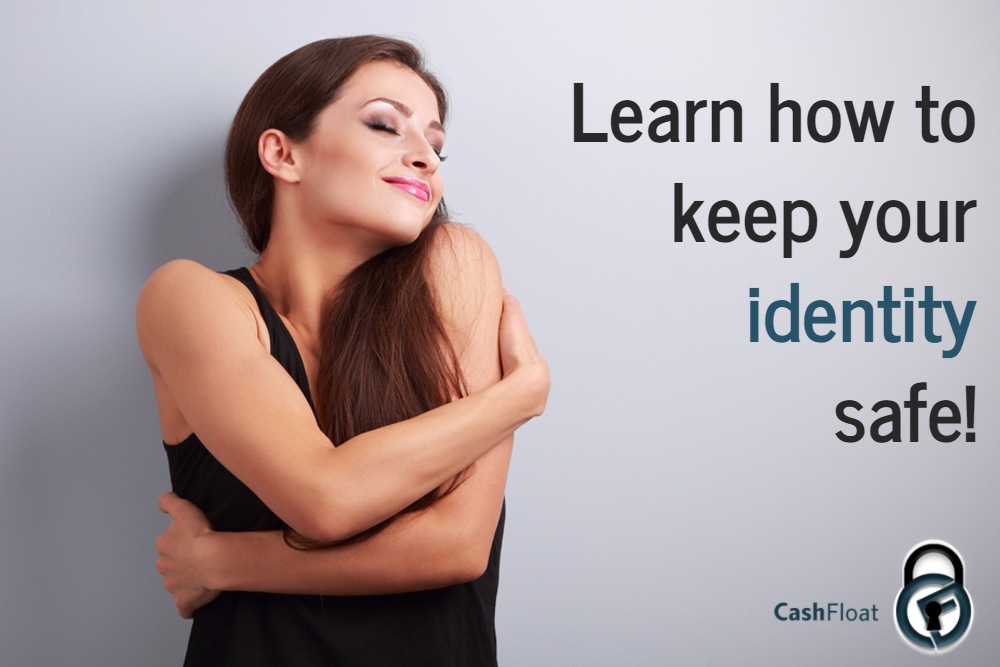 This article aims to help you know:
How fraudsters find your details and how to protect yourself
Who is most vulnerable to identity theft
What are the signs you have become a victim of identity theft
The role of Cifas and what to do if the theft is confirmed
First, let's look at the shocking statistics as revealed by Cifas' latest research for 2015.
Identity Theft: The Facts
Most people believe that identity fraud concerning fictitious identities is more popular. However, the numbers of conmen using a made-up identity have dropped from 10.6% in 2011 to 3.4% in 2015. The main reason for this is the additional checks that banks and lenders have put in place to deter criminals. As a result, fraudsters prefer to pretend to be a real person.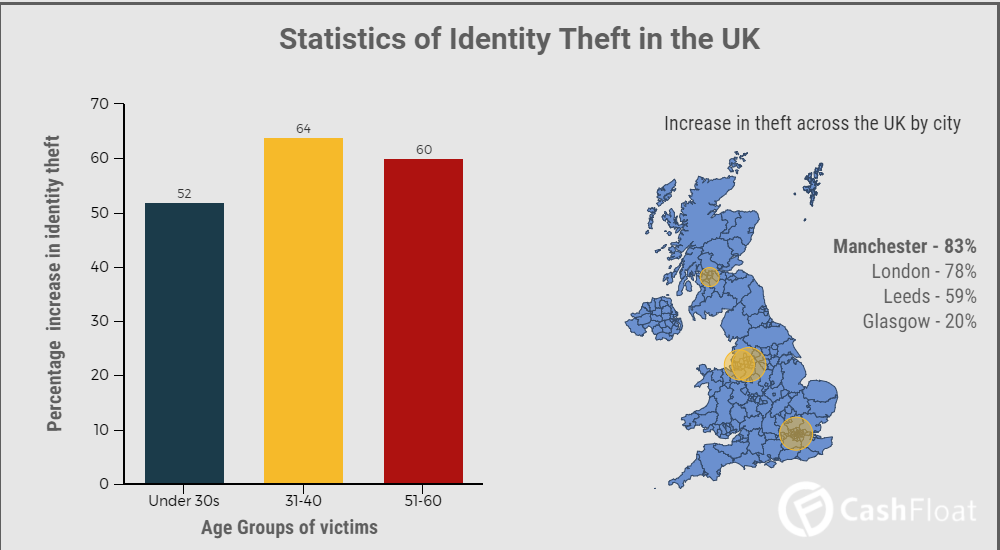 How Do Fraudsters Find Your Personal Details And How Can You Protect Yourself?
The Post
Your mail is when you are most vulnerable. Many criminals find out information about your bank accounts by stealing bank or credit card statements. In 2015, 66% of identity fraud was 'present address fraud'. This means that someone living in the same block of flats with a communal area for mail collection actually stole mail. 15% of the cases reported were 'previous address fraud' when someone got access to personal details of the previous occupant.

To prevent someone having access to your mail, you should make sure your mail or letter box is secure against criminals. This is especially if you live in blocks of flats with a shared communal area for mail. You might even consider speaking to the owner of the property about installing individually locked mail boxes. After moving house, you should make sure you take advantage of the Royal Mail's Redirection Service for at least a year. This will help prevent criminals gaining access to your mail.
Social Media Sites
Some criminals use social media sites as hunting grounds to find out information about you. You should avoid posting key pieces of information on such sites, which scammers can use for password verification or phishing attacks. These include your full name (especially your middle name), date of birth, home town, pet names, interests/hobbies, educational institutions and your primary email address. You ought to check your privacy and security settings so that only family members and close friends are able to view such information.

Phishing Emails Or Phone Calls
Once criminals have some information about you, they can use this to try and trick you into disclosing your banking details such as passwords for online banking or your PIN. They often pretend to be a representative of your bank or credit card company and email or phone you to supply them with details. They might say that there have been unauthorised and suspicious transactions in your account and supposedly you are in danger of losing your money.
Never reveal sensitive banking details over the phone or in an email. Additionally, always independently confirm the identity of the person you are talking to by calling them back after at least 10 minutes. If possible, call them back from a different phone.
Unsecured Online Transactions
Some information is gleaned about you because of your lack of security when using the Internet. You could have inadvertently downloaded spyware from a site/link, which waits until you make a financial transaction online and sends the details to someone else. Alternatively, you could have been the victim of a hacker, or you could have used insecure free public Wi-Fi for banking or shopping. You can learn exactly how to protect yourself online with our free web security guide.

Stay up to date!

The best way to protect yourself from these dangers are to regularly update all security systems on your computer as a defence against malware and never use public sites for anything that you wish to keep confidential.
Considering the potential financial rewards of identity theft, conmen will think nothing of going through your rubbish looking for key pieces of information from anything from old bank statements or catalogues. Action Fraud's 'Not In My Name' campaign found that 1 in 3 people do not shred their paperwork before throwing it away. You really should shred anything with your address on before discarding it, so information does not fall into the wrong hands.
The answer is that, unfortunately, we all are. There are things that could mean that you are at greater risk of identity theft, however. One risk factor is if you have moved in the previous 12 months. This is especially if you have neglected to have mail forwarded on. You should also be especially vigilant if you have lost identification such as passports and drivers licence or had them stolen as well as any debit/credit cards.
The Home Office recommends that you regularly obtain a copy of your credit report. The biggest firms in the UK are:
Equifax
Call Credit
Experian
You can sign up for a free trial and cancel before it expires or pay around £2 for a one-off statutory report. You can also join Cifas' Protective Registration Service which will ensure extra checks are carried out by lenders before any application for credit in your name is approved.
Registering to vote at your current place of residence and closing down any accounts which you no longer use are additional ways of protecting yourself.
You should always check your bank and credit card statements. One sign you have become a victim of identity theft is if you see suspicious transactions on the statements. Another reason to worry is if you receive letters or calls from a company which seems to think you have a relationship with them although you have never used their services. Or you might receive communication from a collection agency about money you owe and which you know nothing about.
The most worrying statistic is that unless you apply for credit and are turned down for no reason you are aware of, most people take an average of 300 days to realise they have fallen prey to such conmen. This is quite scary! Imagine how much money they could have stolen in your name in that time.
What to do if You Are A Victim Of Identity Theft
You should speak to any companies that claim you owe them money and inform them of the situation supplying evidence of the fraud. You should also report the crime, by phone or online, to Action Fraud. Cifas can advise you of what you need to do and how to prevent it happening again.

What Is Cifas?
Cifas aims to detect and prevent fraud in the UK but does not provide insurance against losses. It is a non-profit organisation which has 360 members in the fields of finance, retail and telecommunications in both the public and private sector. In 2015 alone, Cifas members prevented over £1.1 billion worth of attempts at fraud through its database.
If you have been a victim of identity theft, they can put an NOC (Notice of Correction) on your credit report, which alerts lenders that you have been a victim once. As a result, additional security measures will be in place such as a password. If you join credit reference agencies, they can monitor any applications made in your name for credit and alert you, by email or text. This service can also tell you if existing accounts fall into arrears.
This will not affect your credit rating, and it is not a valid reason for being turned down for credit in the future. If any organisations did so, they would have sanctions taken against them by Cifas.
Conclusion
With the proper precautions and forethought, you can reduce your chances of falling victim to identity theft just by following the guidelines above. After all, as the well-known saying goes: 'Prevention is much better than a cure'.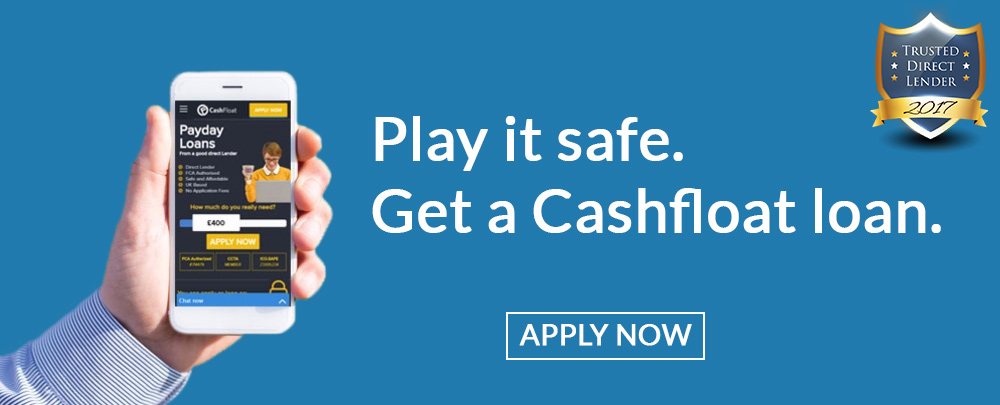 Sarah is an enthusiastic writer, blogger and an eager agent of change. Although she has never been one to voice her opinion publicly, Sarah has dedicated herself to helping Cashfloat spread awareness about common financial issues and the importance of money management. Through her writing, Sarah hopes to empower a positive and lasting change in people. Sarah believes strongly in ethical business management and consumer protection. After completing her degree in Computer Science in one of London's esteemed universities, Sarah has come to adore the buzzing hub of London city. Still, in her free time, Sarah enjoys reading, researching, watching movies and eating out. After all, #YOLO!