Do you think your personal finance skills could do with some improving? Cashfloat examine the size of debt in the uk and what is being done to improve personal finance. Read on to find out.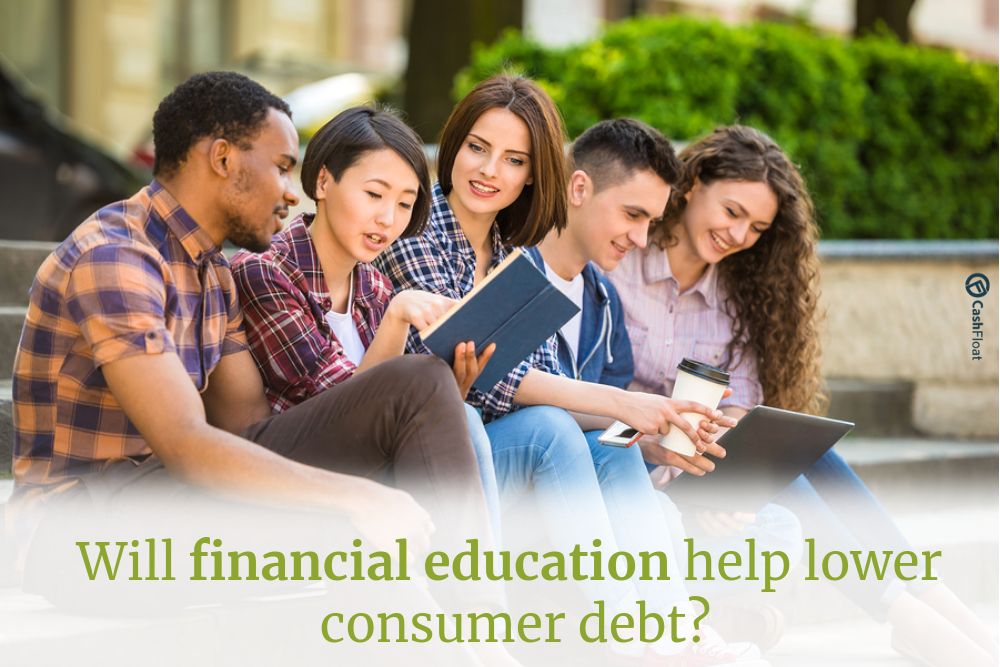 In this article, about helping to improve personal finance skills, we will examine:
The levels of UK numeracy skills and financial expertise
Programmes to improve UK children's financial literacy – the UK school curriculum; Young Money; other personal finance programmes
Teaching adults how to improve personal finance
Conclusion
Monetary Education in the UK
According to the Money Charity, the size of UK consumer debt had reached £213 billion by the end of June 2018 (or an average of £7,840 per household.) Much has been written about why it is so high and we can reduce it. One of the main problems revealed by repeated independent research is the lack of numeracy skills and financial know-how exhibited by the average UK consumer. We look at what the shocking statistics tell us about this situation. One of the ways suggested to tackle this problem is to start monetary education much earlier. We examine the different learning programmes which have been set up. What kind of lessons schoolchildren get, and how will this benefit them in the future? Finally, we consider what we can do to help adults too.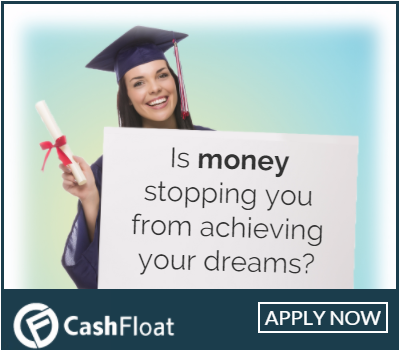 What is the Level of UK Numeracy Skills & Financial Expertise?
In November 2017, the Money Advice Service found that 18.5 million UK adults (the equivalent of nearly half of the working population) had numeracy skills that is classed as 'poor' or 'low'. An independent charity conducted this research. The charity, National Numeracy showed that 17 million UK adults had the numeracy skills of a primary schoolchild.
There was a more detailed research carried out by a team from University College, London and the University of Cambridge (March 2018). They discovered that a third of people tested in England and Northern Ireland were incapable of working out the correct change. Furthermore, 4 in 10 had problems grasping simple discounts offered on everyday products.
Professor John Jerrim, the co-author of this research, commented that the UK showed one of the lowest levels of financial literacy. He added that without a knowledge of basic financial calculations, it would be much more difficult for these people to make well-informed decisions about more complex financial products such as a bad credit short term loan or judging the affordability of houses.
So how can we improve this situation? Many believe that the solution is to start monetary education much earlier.
Programmes to Improve UK Children's Financial Literacy
The UK School Curriculum
Since 2014, teaching personal finance skills has been an obligatory part of the national curriculum. It was made a component of the 'citizenship' element at Key Stages 3 and 4. However, the reality is that the number of schools teaching this in depth is very low. With an overriding concern for high testing scores and the lack of resources, personal finance skills has slipped down the list of teachers' priorities. In order to remedy this deficiency, a number of independent organisations have picked up the slack.
Young Money
The Young Money organisation (formerly pfeg) is part of Young Enterprise and has 15 years' experience in improving school children's money management skills. Both public bodies (such as regulators) and private businesses/individuals fund these organisations. As well as offering teachers a variety of age-appropriate teaching materials (including ready-to-use lesson plans) and advice through different media, they have also been responsible for training over 20,000 UK teachers.
The emphasis of the lessons to improve personal finance management has been on practical skills which schoolchildren will need in the future and giving them an in-depth knowledge of the value, opportunities and dangers associated with money. Therefore, household budgeting is a popular topic. For example, children get a budget and asked to compare the different '2 for 1' promotional offers from supermarkets.
The issue of borrowing is another commonly-taught topic and essential in the context of UK's consumer debt mountain. From the dangers associated with high-interest loans to the repayment of mortgages, even primary school children are able to grasp the opportunities but also the dangers of borrowing. They are also more able to empathise with their own parents' situation. The contributions of the children to such discussions can be very revealing. When asked by a teacher what would happen if a loan wasn't repaid, one child said that someone would come knocking at the door.
18.5 million UK adults have numeracy skills that could be classed as 'poor' or 'low'.
Click To Tweet
Other Personal Finance Skills Programmes
Both private firms and charities have set up their own programmes to assist in the monetary education of young people. Apart from resources provided by the charity National Numeracy, the financial services provider F & C Investment Trust set up a summer roadshow. Over the course of a fortnight in the summer of 2018, they visited primary schools to teach 1,000 schoolchildren lessons about how to improve personal finance skills.
Teaching Adults about Managing their Personal Finance
Working with children is, of course, commendable and will pay dividends when they reach adulthood, but what about the adults who are struggling to understand their personal finances now? How can they get help?
The Money Charity arrange workshops exclusively for adults in groups of up to 20. These are run through housing associations, local councils, faith-based groups, etc. The charity has found that only an hour a week of monetary education is enough to make a difference to these people's lives. People attending these groups have commented that are now able to make more calculated decisions before applying for any kind of unsecured personal loan.
National Numeracy has also done a lot to raise people's awareness of the importance of maths skills in everyday life. Apart from their programmes for children, they also help adults. In March 2018 they got the award of £11.7 million from the Department of Education Flexible Learning Fund to set up an online service for adults to improve their numeracy skills.
Conclusion – What is Being Done to Improve Personal Finance Skills?
There must be more work done with British schoolchildren across the whole country. Of course, schools need to prepare them for a possible academic path. However, lessons on how to improve personal finance skills must not fall neglected. It will be interesting to see how far these programmes bear fruit in the coming decade.
Regulators like the FCA do most of this work. They aim at transparency. It is also aimed at enabling consumers to make well-informed decisions about the best financial product for their individual circumstances. However, there will never be a level playing field if UK consumers don't possess the basic numeracy skills to be able to judge and assess the value of different products. Lessons in personal finance will be an important tool in improving the understanding of consumers. However, everyone needs to have access to it. Unless there is financial education, consumer debt seems set to rise as borrowers make choices they may later regret.
Are you fed up of your teen wasting money? Here are 5 new skill to teach them.