Protecting Your Property And Savings From Thieves
– Chapter 26
Do you know the basics of insurance for cars and motorbikes in the case of theft? If your car gets stolen, how can you replace it – will you need the help of same day loans? Find out all you need to know here with this easy Cashfloat guide.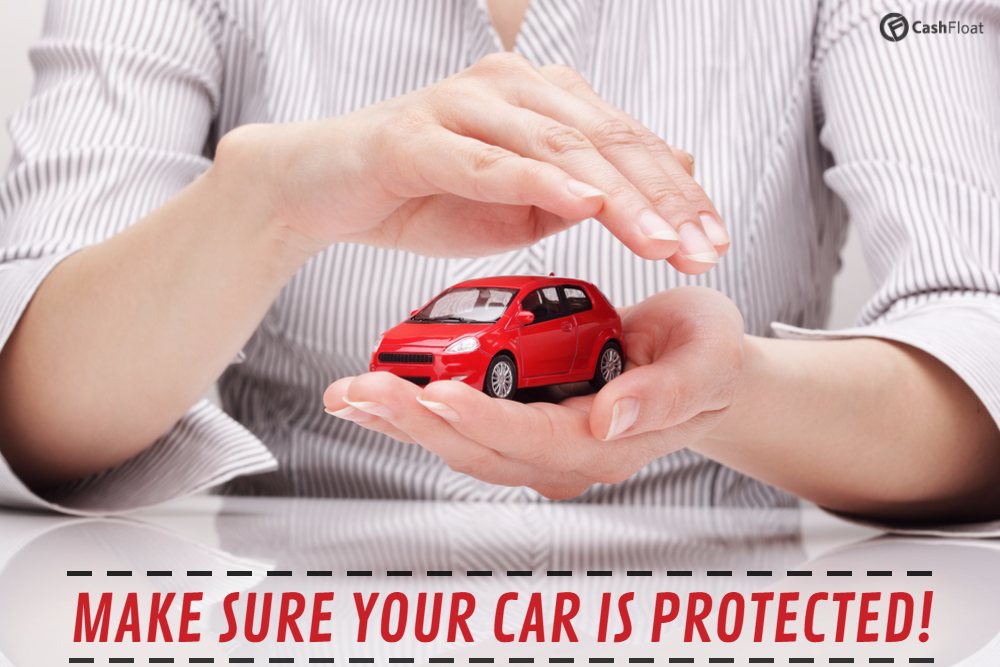 Car Insurance Types
Story highlights
Reductions in your vehicle insurance could go down as much as 30% if you do not make a claim in the first year
With any insurance for cars, you should always check the amount of money that you will need to pay out of your own pocket.
After the purchase of a house, a car or a motorcycle will probably be the most expensive possession you will ever buy. How much is your car or motorcycle insured for in case of theft? Would you get a reasonable price for it? By law, all vehicles must have at least Third Party insurance. However, this type of insurance does not cover you if someone steals your vehicle. It will also not cover you if it's damaged when a thief steals personal possessions from a car.
For this reason, you should think about taking out a Third Party, Fire and Theft policy or a Comprehensive policy. You should check with your insurer as you might not be able to get Comprehensive cover. This may be if you do not have a no claims bonus or your postcode shows that you live in an area where there is high-risk of crime.
This article aims to examine the topic of vehicle insurance as regards theft.
What the different types of insurance are
How companies set premiums and how you can reduce them
No claims bonus and which conditions to check on your policy
Whether you need GAP insurance
How to make an insurance claim
Car Insurance Quotes – How they Work
Insurance companies look at a number of factors before setting your insurance premiums, and these factors balance how likely you are to have an accident and/or have your vehicle stolen.
Vehicle insurance policies usually run for a year. Although your company might send you a notice of renewal, it is your responsibility to make sure your cover is kept up to date.
Whether it is insurance for cars or motorcycles, they will consider the vehicle's following features: Make, model and manufacturer, its engine size, how often/when you use it, its age, when you bought it and for how much. As well, they will need to know the postcode and information about the registered owner. This information would includer age, points on licence or previous claims.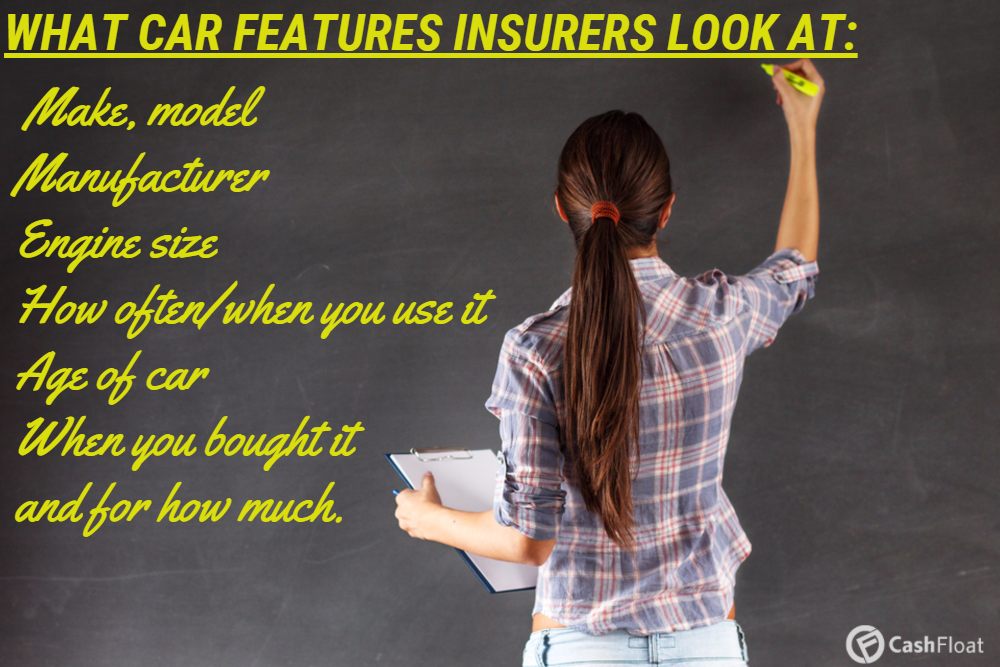 Reductions On Vehicle Insurance
Certain factors could mean reductions in the size of your premiums. Most of these concern the security of your car or motorcycle. If you keep it in a locked garage or even on your driveway, you will pay less than if you park by the side of the road.
The other key consideration is the security devices which the vehicle has and which could deter the would-be thief. For motorcycle security, this could be mechanical devices such as disc locks, padlocks and ground anchors. For cars it could be Class 3 devices such as steering wheel locks. Any such mechanical immobilisers entitle you to a 2.5% reduction in your premiums.
Cars manufactured after 1998 have an immobiliser installed as standard. This prevents someone from hot-wiring the car as they would need the right key/fob. Later models might have had security devices added later. You should always check your car since your premiums could reduce by as much as 5%.

Nowadays, there are also a wide variety of alarms and tracking devices which aid in the recovery of a stolen vehicle. These will also lead to a reduction in your premiums of at least 10% but only on two conditions:
The first is if they have passed the rigorous testing of a body like Thatcham.
The second is that you always engage any security devices when leaving the vehicle. Failure to do so could mean that your claim is declared invalid.
No Claims Discount for Vehicles
Reductions in your vehicle insurance could go down as much as 30% if you do not make a claim against the company in the first year. After 5 years of no claims, it might be as much as 65%.
Conditions To Check On Your Vehicle Insurance Policy
Like any insurance for cars, you should always check the amount of your excess, which is the amount of money that you are expected to pay towards any claim. You may need to take a quick loan to cover you until payday, but it could be worth it.
Seeing as many incidents are opportunistic thieves stealing belongings from cars, you should check if your insurance will cover you for the theft of personal possessions from the car. In most policies, this is only valid for items that are kept locked in the boot and not things that are clearly visible through the window. Check the total value as you might only be insured for as little as £200. Alternatively, you might be able to claim on your home contents insurance. Of course, you cannot claim on both policies. Your insurance would not cover you for the loss of money and/or credit cards from the car.

Insurance for built in car equipment

You should check the terms of your policy to see if your insurance covers you for the theft of the car stereo, speakers and sat-nav. For equipment which came with the car, you usually receive market value, but for anything you have purchased and installed later, you might receive a different amount or nothing at all.
Finally, you should check to see if you are entitled to a replacement vehicle while you handle your claim, so you are not left without a car. This can help you ensure that you aren't left frantically searching for for online loans with flexible repayment terms to cover an expensive car rental. You might be able to add it to your policy if it is not standard. However, you should know it is only available for a limited time period (usually 2-28 days).
Do You Need GAP Insurance for Cars or Motorcycles?
Vehicle depreciation means that a car or motorcycle loses its value as soon as it leaves the showroom. The rate of depreciation is around 60% in the first 3 years. You should only consider GAP insurance for cars or motorcycles if you own the dealership more than the car or motorcycle is now worth. This insurance policy will cover the difference between what the insurer will give you and how much it would cost to replace the car/motorcycle.
What to do if Your Car Or Motorcycle Is Stolen
You should report the theft of any vehicle to the police immediately. Whether you report it on 101 or online, the Police will give you a crime reference number. Keep it safe, as it will be needed by your insurance company. You should contact them as soon as you have made the police report.

With the theft of a car or motorcycle, you might that the claim settling process is quite slow. This is because the insurance company is waiting to see if the vehicle is recovered. Generally, the FCA (Financial Conduct Authority) recommends that your insurer should make a reasonable offer of settlement within three months.
Your insurance company will pay the market value of the vehicle. I.e. the price you could have sold it for second-hand. If you are not satisfied with their offer, then it is up to you to prove it was worth more. You would then need to supply proof, such as car and motorcycle price guides or small ads in the local newspapers.
If you are in dispute with your insurance company, then you should keep a record of all your dealings with them. Note down the times, dates and contents of all telephone conversations as well as any correspondence by mail. This will be needed if you later need to go for arbitration.
So, is car insurance worth it?
It depends. If someone steals your car or motorcycle, could you afford to replace it? Or would you be left looking for a loan till payday? And would you be able to survive without your 'wheels'? If not, then you should think about having it insured for theft. With the depreciation of most vehicles and the excess you pay, you will never get the full price of the vehicle. With insurance, at least you'll get something towards the purchase of a new one. Insurance for cars and motorcycles can be pricey, but more often that not, they are worth it!