Story highlights
Many home contents insurance policies will cover you for theft of personal possessions which you regularly take out of the home
When shopping around for an insurance company, make sure it is legitimate and registered with the FCA
Protecting Your Property And Savings From Thieves
– Chapter 25
We live in a time when we carry more and more electronic devices with us wherever we go. How can we make sure that our insurance policy covers them in a case of theft?

Cashfloat offers small personal loans through a quick online service. Since we know that a robbery can out you at a financial disadvantage, we wrote this guide to help you protect yourself from theft. This article will cover insurance for electronic devices.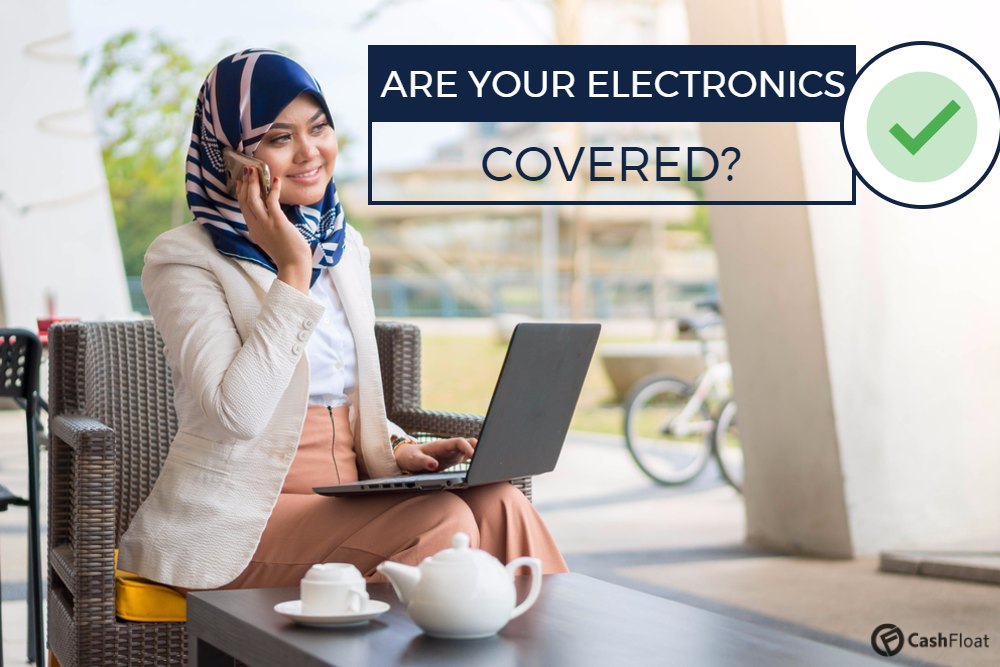 There are various ways of getting insurance for electronic devices: through our mobile phone provider, our home contents insurance, our bank account but there is also 'stand alone' gadget insurance.
In this article we will consider:
If it is worth insuring mobile phones
The pros and cons of insuring it with your phone company, home contents insurance, through the bank and a gadget policy
Whether you need digital insurance
Your excess and exclusions on insurance policies
How to make an insurance claim
Mobile Phones Insurance
There are two main points to bear in mind when you decide whether you should take out insurance for your mobile phone:
If you have a top of the range phone and would struggle financially to replace it, then insurance is vital. For cheaper models, however, the insurance premiums might cost you more in the long term. It may be more worth your while to just replace the phone.
If you have pay as you go, then your loss on the phone will be limited to how much credit you had left on it. If you have a monthly contract, then your financial losses can be much more. This is because you will still be liable for any calls made on the mobile phone until it is reported stolen and you block the number. As you can imagine, these unauthorised calls can end up costing you hundreds of pounds. You should check with your mobile phone provider since some companies cap your liability at £100.

Insurance From Your Mobile Phone Provider
Whenever you buy a new mobile phone, you will be offered an insurance policy with it. This is optional, and sometimes the premiums can be higher. It could therefore be worth shopping around to see if you can find a similar policy for cheaper premiums. The advantage of having this specialised kind of insurance is that the policy will cover you for the cost of unauthorised calls in the period before it is reported stolen. Also, most have some sort of guarantee which ensures you have a replacement phone immediately.
Contents Insurance for Electronic Devices
Many home contents insurance policies will cover you for theft of personal possessions which you regularly take out of the home such as mobile phones and laptops. As you are already paying for the insurance, this means it will work out cheaper for you as you do not need to take out a separate policy.

However, home insurance only usually covers the replacement cost of the phone and might not pay for unauthorised calls so you must check your policy. You might be able to add an 'all risks option' for an additional premium to cover this possibility, but you must discuss this with your insurer. Also, such claims take a while to settle, and in the meantime, you might find yourself without a phone.

The other drawback about claiming insurance for electronic devices on your home contents insurance is that if you make a claim, you will lose your no claims bonus and might find that your insurance premiums go up. You must consider this and judge whether it might be better to have separate cover.
Packaged Bank Account Insurance
For a monthly fee, you could insure gadgets through a packaged bank account, but you must make sure you are covered for unauthorised calls too. This type of policy can be one of the cheapest. If you have a joint bank account, you could cover both your and your partner's mobile phone, for example.

Like any insurance policy, you must check the fine print as some policies will not insure you for gadgets which are older than three years old and others will give you the price that you paid for the stolen item and not the replacement price. With the prices of electronic devices dropping, you might not consider this to be a problem.
Digital/Download Insurance
Did you realise that you could get insurance to cover the replacement of any downloads or files on your stolen electronic devices? If you have a lot and do not have back-up from a hard drive or cloud-based services, then it might be a good idea to investigate the possibility of insuring your data and/or downloads.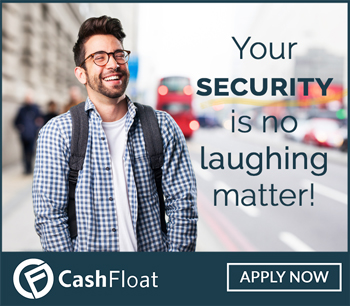 Excess On Your Insurance Policy
One of the most commonly ignored pieces of information on any insurance policy is your excess. This is the sum of money that you must contribute to any claim. Never choose any insurance policy on the basis of the cheapness of the premiums alone. Always check the amount of your excess.
As a general rule of thumb, the lower the premium, the higher the excess. Always compare insurance policies taking this into account and then you will not have a nasty shock when you make a claim for something which someone stole from you.
Exclusions On Insurance Policies

Electronic gadgets Insurance
If you are looking at insurance for electronic devices, it might be worth investigating the possibility of gadget insurance. When shopping around for an insurance company, make sure it is legitimate and registered with the FCA (Financial Conduct Authority). As this is specifically for mobiles and other devices, the standard policy should include unauthorised calls made on your phone but do check the terms of the policy. If you are insuring your children's personal possessions, you might find it difficult to get cover for anyone under the age of 16 or even 18.
When it comes to theft, some insurance policies have a much narrower definition of what constitutes theft than maybe you have. When taking out insurance, you should also check the exclusions. Some policies will not pay out if someone steals the device from a school or other public building while others reject claims if you are considered to be negligent. For example, if you left the device unattended on a restaurant table. Others will not count pickpocketing as theft but only if the thief is violent in the crime, such as in a mugging theft!
Always look on the bright side! If ur mugged, insurance is more likely to pay out than if ur pickpocketed!
Click To Tweet
Insurance claim
The most important is to report the theft as soon as you notice that your electronic device is missing. Some insurance for electronic devices are invalidated if you don't do this within 24 hours. If someone steals a mobile phone and you have a monthly contract, do not forget to inform your phone provider so that they can block calls.

The theft must be reported to the police either by calling the non-emergency number 101 or by filling out a form online. The police will give you a crime reference number which will be requested by your insurance company. Check your policy for the company's telephone number.
Conclusion
It can be a financial disaster for many when mobile phones or other electronic devices are stolen so you should think about the possibility of taking out insurance for electronic devices or extending your existing one. Balance the pros and cons of the different ways to insure and choose what is best for you. Do not forget to read the terms, conditions and exclusions of the policy carefully. After all, you don;t want to be left having to rely on a short term online loan to cover the loss!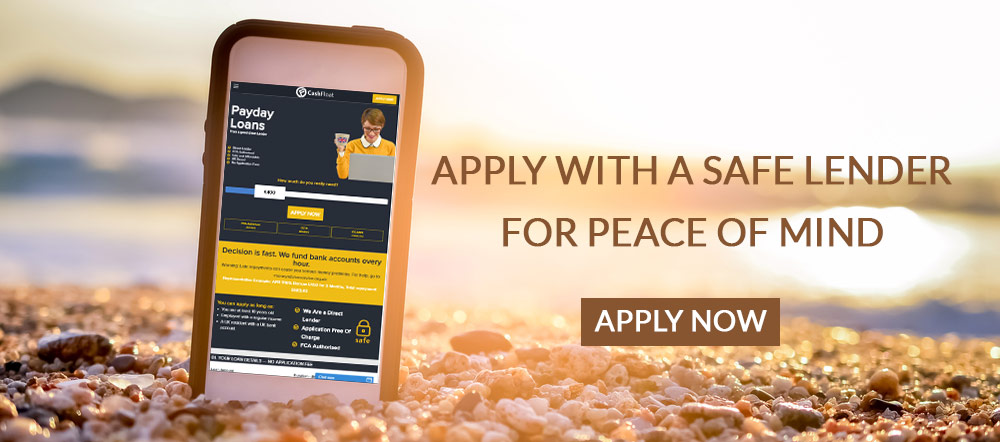 Sarah is an enthusiastic writer, blogger and an eager agent of change. Although she has never been one to voice her opinion publicly, Sarah has dedicated herself to helping Cashfloat spread awareness about common financial issues and the importance of money management. Through her writing, Sarah hopes to empower a positive and lasting change in people. Sarah believes strongly in ethical business management and consumer protection. After completing her degree in Computer Science in one of London's esteemed universities, Sarah has come to adore the buzzing hub of London city. Still, in her free time, Sarah enjoys reading, researching, watching movies and eating out. After all, #YOLO!