Best Paid Jobs – The Ultimate Guide
– Chapter 17
Did you know there are plenty of jobs out there that don't require a degree? These high-salaried jobs can help you live your life successfully without needing any kind of short term loan product. Read on with Cashfloat to discover the best jobs without a degree.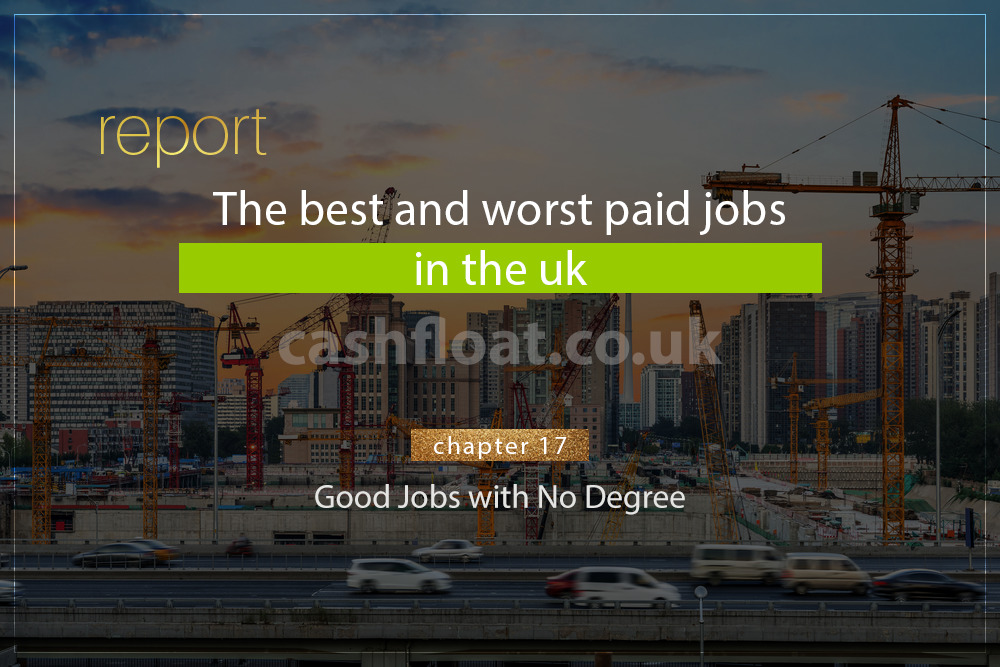 Best Paid Jobs Without a Degree
The New Labour government wanted a minimum of 50% of all school leavers to attend university. They pushed this policy by teaching young people that's the only way to get a job with great pay. Naturally, everyone wants a juicy salary on payday in the UK.
Indeed, most young people assume that without a university degree, their earning potential is compromised. However, this is not exclusively true. There are a variety of jobs still available where you can make high earnings without a degree level education.
So, what are the best jobs without a degree that will bring in good money without having to spend three years at university? After all, student debt can quickly pile up, forcing you to spend a good part of your salary on repayments each month.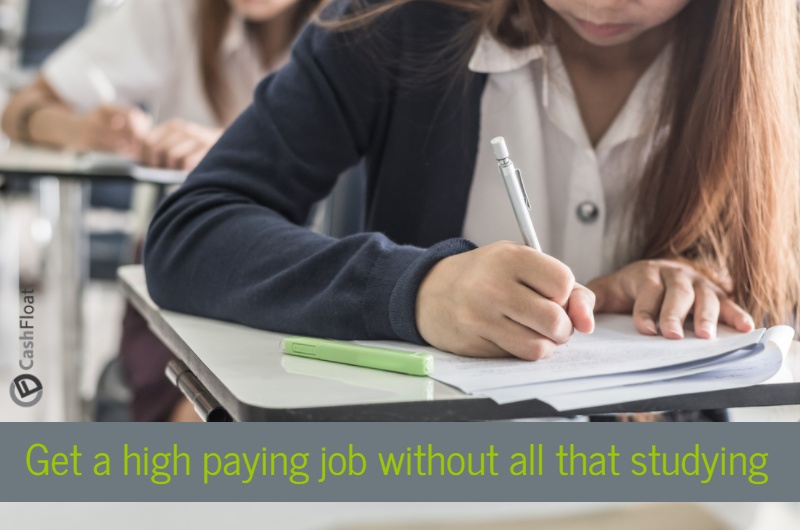 First Jobs
Often, a first job is lower paid, and sometimes you might have it difficult to make it until payday. In the beginning, you might even need unsecured payday loans to help you get through the month. However, if you prove to be a diligent worker, you can slowly work your way up in the company. Often, higher positions come with more responsibility and a payraise to match.
If you study hard for three years, and achieve a degree, you still enter the working world at the bottom of the ladder. You will have to slowly climb the corporate ladder until you carve out a niche for yourself in the company or market. But what if you could cut right to the chase? Looking for jobs without a degree straight away gives you a head-start on building your work experience and skill set. These valuable attributes are important to employers looking to hire workers. Additionally, they can't be learned from a university degree.
Well Paid City Jobs With No Degree
Equities Trader
An Equity Trader is involved with buying and selling company shares on the stock market. The equity exchange is a fast-paced, professional environment that requires good mathematic and sales skills as well as critical thinking and quick decision-making. Surprisingly enough, you do not need any formal qualifications to work at this job. As long as the Financial Conduct Authority and Chartered Institute For Securities And Investments approve you, you can start work. The salary for trading in stocks and shares is an average of around £59,500 per year – you may never need a cash advance again.
Commodities Trading
Similar to an Equities Trader, trading commodoties involves buying and selling key materials like oil, lumber, and metals on the commodities market. If you have a good sales pitch and a good head for maths, a commodities trader is one of the most lucrative jobs without a degree. However, like other jobs on offer in the financial sector you must be of good character. You also need to pass an ethics test to be fully regulated by the FCA. The CISI runs courses to help commodities traders starting out in this kind of career. You can earn up to £53,000 per annum and jobs are available in places like Dubai as well as London.

Manual Jobs
Mining Construction Work
If you're looking for highly paid jobs wihout a degree, mining can be a demanding yet fulfilling industry. Many of these jobs require workers to spend long months away from home. In addition, much of the work is based in overseas territories. If you have the necessary licences to operate specialist machinery or have any building experience, the pay can be around £56,000 per year.
Working Offshore in The Oil Industry
Although deemed to be a dangerous job, the earning potential from working on an off-shore oil platform is very good. People employed in this industry will spend many months at a time on a rig. Theses jobs without a degree include drilling, maintenance and rigging operations. The pay for this kind of work is always excellent as oil companies try to attract workers to this somewhat dangerous industry.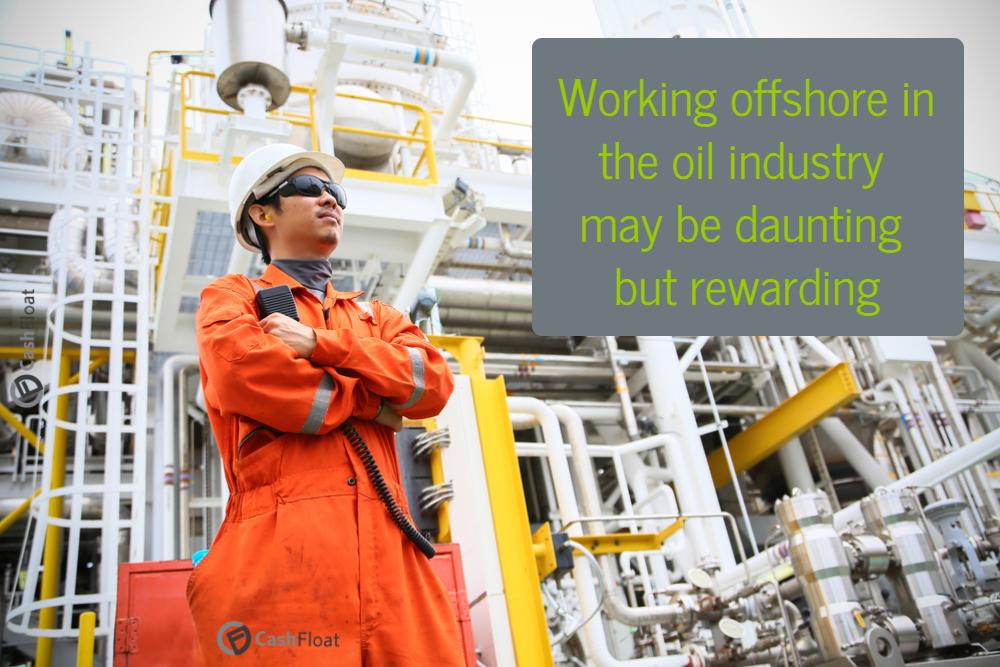 In addition to good wages, workers are given lengthy holiday to compensate for the long months they spend at sea. Since you're unlikely to run into unexpected expenses at sea, you probably won't have built up debt or need personal or payday loans. You'll be able to enjoy the fruits of your hard labour when you get home without any debt.
Nuclear Power Worker
A lot of the jobs that are on offer at nuclear power stations are highly skilled and do require a degree. However, there are some other areas in this industry where jobs are specialised and skilled but require no specific academic qualifications. People who work in the nuclear industry in jobs without a degree can expect to earn around £45,000 per year.
Jobs That Only Require Specialised Skills
Air Traffic Controller
One of the highest paying jobs without a degree is an air traffic controller. Although very stressful, it pays very well. The National Air Traffic Services is the body that runs courses for people who want to enter this field of work and it can take up to a year to qualify. Air traffic controllers route aeroplanes at all airports. When training, you can expect to earn around £12,000 but this rises quickly to about £40,000 per year once you are working.
The language used in the world of air traffic is English, meaning that all pilots and crew, regardless of nationality, have to work in that language. This gives you flexibility, so you could work at this job in other countries where pay may be better than the UK.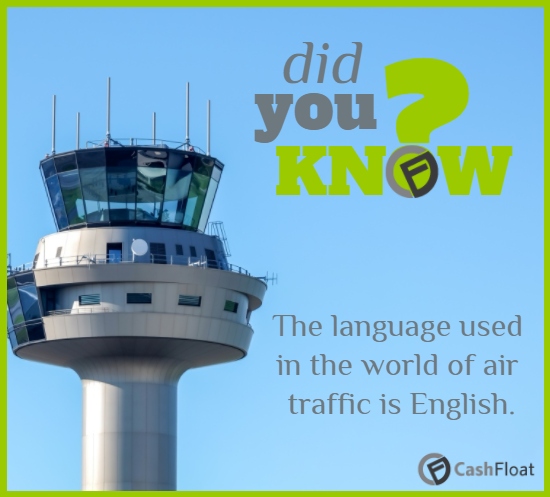 No Degree Jobs in Human Resources
HR Manager
One of the most underrated jobs without a degree in the world of business is the HR manager. An HR manager controls the amount of staff and ensures that everyone receives their employment rights and salaries on time. Although no degree is needed, there is a mandatory qualification that you can get from the Chartered Institute of Personnel and Development. Once you have this qualification, a career as an HR manager can earn you up to £39,000 a year.
Public and Private Sector Careers
Hazardous Waste Manager
Factories, hospitals and certain businesses generate huge amounts of hazardous waste that requires special disposal. Therefore, most large companies and councils employ hazardous waste managers. Because of the risk and environmental imporatance of this kind of work, this job pays well – around £35,000 per year.
In addition, this is a rapidly growing sector with multiple job opportunities and room for growth. While a degree in science is useful, it is not mandatory. This job is a wonderful option if you want to help clean the planet and enjoy a good salary at the same time!
Security Work
The world we live in is generally becoming more dangerous. This has led to a huge increase in the need for security workers. If you have a background in the military, that is all that is needed to achieve work in this lucrative sector.
Potential employers are looking for logistical skills, good organisation and trustworthiness. Security staff may be required to work at large events like corporate days or at events like music festivals where huge crowds could cause security threats. Pay for this kind of specialised work can be as much as £35,000 per year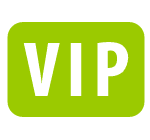 The Perks of working in Security


Many times, security guards get to guard high profile clients at prestigious events. You could be keeping pop stars from Hollywood safe or even the queen! You might even get your picture into a tabloid magazine! Say Cheese!
Writing Jobs
The main skill required to become a journalist is the ability to tell a story and construct a well written account of it. There are a great deal of would-be journalists who have taken a degree in the subject but never make it and end up doing other work.
Becoming a professional journalist is not an easy career path and many start out as freelancers. However, some of those who started off in this media industry now hold lucrative positions with a few achieving the rank of editor.
Final Thoughts
As you can see there are many opportunities to achieve a well-paid career without going to university to get a degree.
Whether you want a job that demands brain work or prefer a manual but skilled position, it is possible to earn a good living by using the natural skills that you have at jobs without a degree.
In today's modern society, your job opportunities may appear to be limited if you do not have a degree. But by doing some careful research it is possible to find a career that will give you both the job satisfaction and good pay you're looking to get. You'll be able to avoid racking up expensive student debt as well as needing online fast loans to help you make it through the month. Your goal of financial stability is possible – even working at a job without a degree.