How Much Does It Cost To Fix Home Appliances?
– Chapter Two
Story highlights
Many problems with laptops are easy and safe to fix yourself.
Your laptop still has a chance of survival if you spill liquid over the keyboard.
The UK economy depends on consumerism. But, there is now a new trend. Instead of throwing home appliances out as soon as they develop a fault, people prefer to repair and recycle home appliances. Up until quite recently the consensus was that new laptops were so cheap that they were not worth the time and costs of fixing. However, it is worthwhile looking at some of the cheap and fast laptop repairs that you can do yourself.
If you have the right attitude and the aptitude you can easily learn some easy DIY laptop repairs. Save yourself from taking a bad credit payday loan to finance your new laptop, fix your laptop yourself.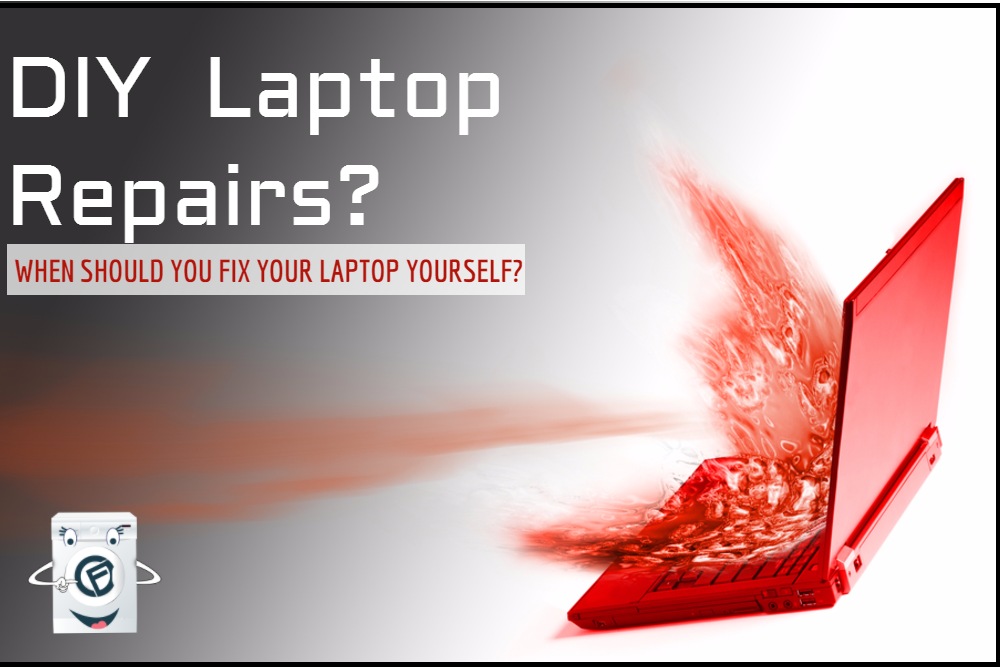 Upscaling your home?
The redecorating part is fun, but you'll also want to check that all your appliances are working. If you're going for a home improvement loan, you'll want to cut back on expenses as much as possible, so Cashfloat's quick and easy tips to keep your appliances in tip top condition will be a big help.
Save Money With Home Laptop Repairs
Laptop repairs can be a bit hit and miss. If the laptop is more than two years old it may not be worth repairing. This is true especially if you need it for work and require fast and efficient hardware. These kinds of appliances have a short lifespan and soon become outdated. However, some simple problems can be fixed. Unfortunately, the motherboard is not one.
How to Diagnose Laptop Problems
Problems With The Motherboard On A Laptop
Problems with the motherboard on a laptop are expensive and difficult to fix. Most problems are caused by overheating so try to make sure that you have your laptop in the best possible location where it will not overheat. You can buy a stand with a built in fan which helps to prevent overheating.
Problems With The Operating System
You have switched on the laptop, and it sounds fine. The display looks normal, but it won't boot up. In this situation there are ten steps you can take to see if your computer is undergoing common software problems. There could be a problem with the OS.
Run Windows in safe mode to diagnose whether or not there is a fault with the driver or registry. The easiest solution is to reinstall the OS. There is plenty of advice online how to go about this workaround.
Failure Of Hard Drive
The data on a laptop is stored in the hard drive. There are a number of warning signs before this fails. If the screen is frequently freezing or the laptop is running very slowly, or if you hear strange sounds, these are all warnings that something could be about to go very wrong.
If the hard drive is about to fail it is important to back up all files and data before it all disappears. A laptop that is over three years old is going to be very outdated and is probably not worth repairing. The best option is to buy a new device and install all your files from the back up. New laptops are now relatively cheap compared with those purchased five years ago. You could be pleasantly surprised at the cost of a replacement model.
Computer Cables And The Battery
Something as simple as a broken cable can cause a laptop to stop working so check these before anything else. A cable does not cost much to replace. But, a laptop battery is something else. The battery is simple to replace but is quite costly so it is better to research whether a new laptop would be a better option. Some laptop batteries can cost £80. You can buy a new cheap laptop for £129, so this is something to think about before replacing the battery.
Problems With RAM
The RAM is the short term memory store on a laptop. If you have problems with random crashing, or the machine does not reboot, the RAM may be faulty. You can test this by running a memory test using an app that is available online.
Spilled Liquid On A Laptop
One of the most common problems that occur with laptops is a spilled drink over the keyboard. If this happens, then keep calm and assess the damage. If you can still see images on the screen and no sparks are flying around, immediately unplug the device. Do not touch with wet hands as this can cause an electric shock even after the power has been cut off.
Remove the battery and then leave the device alone for at least half an hour. If there is no sign of a burning smell or smouldering, then it is probably safe to assume that the laptop is not going to burst into flames. You can now assess how much damage has been done.
What spilled on your laptop?
If you spilled water on a laptop, there is more chance of the laptop being only slightly damaged. But, if the liquid was coffee or tea with sugar then it may be that an expert needs to look at the machine.
When everything is dry you can try turning on the machine to see what happens. But, if there are any flames or smoke you should make sure that you disconnect the machine at the wall. Do not touch the power cords as this can be extremely dangerous.
There are also chemicals inside a laptop. These can cause problems with breathing when a fire breaks out. So, don't take any chances.
A laptop that has been drained of liquid and dried out may not work again, but you may be able to recover the files. This is a job for an expert. Costs vary, but if there is no significant damage, then a drying out repair is around £45. You can try to immerse your laptop in rice as the rice sucks out any water. It is likely that your laptop may work again after sitting in a bowl of rice for a few days.
Broken Laptop Screen
A broken laptop screen can be replaced. Again, you can look up how to do this by searching online for a tutorial. But if you choose to go to an expert it will cost around £105.
As you can see, there are lots of problems that can occur with a laptop. But, the simple ones can be fixed quite cheaply. Just having the knowledge of how to fix your laptop can save you fortunes of money.
Tried everything to save your laptop, but you are unabe to repair it? You don't have the means to replace your laptop? You can borrow a small loan for bad credit from £400 to £1500 with Cashfloat today!