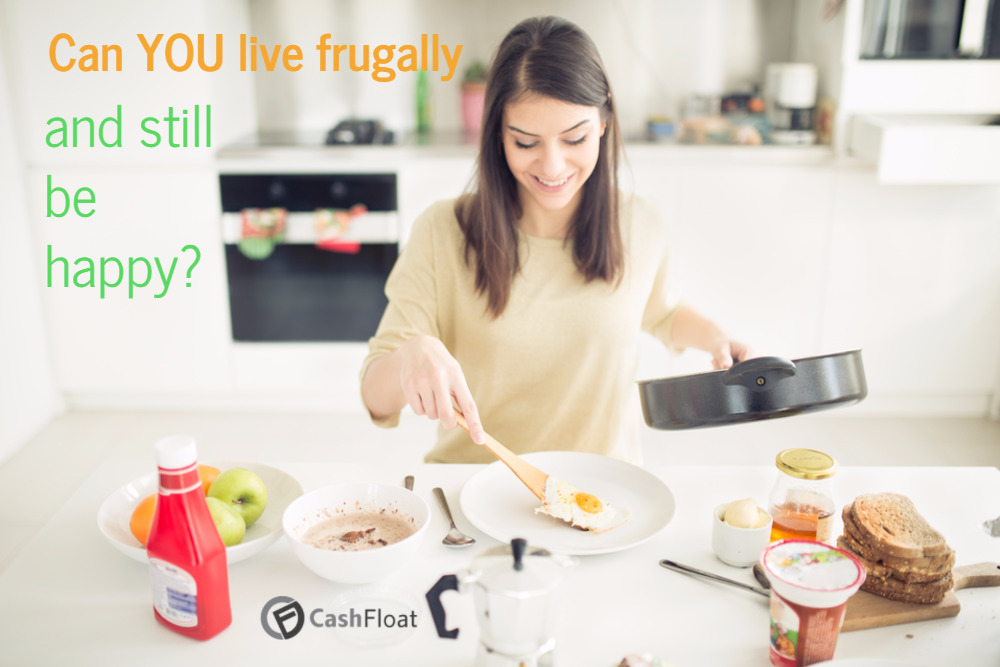 We live in a society that places a lot of value on having "stuff" instead of on living frugally. It doesn't seem to matter so much what that stuff is, so long as it's sucking up big chunks of your income. There is, however, a significant problem with this ethos. It doesn't make people happy. In fact, it can be their undoing and leave them relying on instant cash loans.
To Live Frugally is Not in Fashion
Today, the economy isn't what it once was. While we've seen a boom in productivity, that new wealth isn't going to the average worker. Instead, it's going to the hedge-fund managers, financiers, and special interest groups. It means that the majority of people are living paycheck to paycheck and can't pay for unexpected larger expenses without going into debt. This creates untold stress and anxiety, and can ultimately destroy their happiness.
But there is another way. More and more people are rejecting the old economic model of working just to buy stuff. They want more out of their lives, and frugality offers a way forwards. Spendthrifts have been demonized ever since John Maynard Keynes released his treatise on economics in the 1930s. They're characterized as being a miserly bunch who live like Trappist monks. But that's just a misconception. Frugal living is a practical way to help people to escape the financial constraints of modern life. Once you've incorporated the frugal mindset into your life, you'll finally be free from the cycle of work and consumerism. In turn, you'll feel happier and more joyful in your life.
Perhaps the biggest benefit of living frugally is the change in outlook that it brings. Rather than forever striving for the next car or holiday, frugal living allows you to appreciate what you do have. Sure, your neighbor's car might look great. But do you want to give up your evenings and weekends with your family to be able to afford it? Probably not.
Why is Living Without Debt Important?
Then there's the fact that people who live frugally also tend to be able to live without debt. Every year, millions of Brits take out payday loans each year to keep their finances afloat. These loans charge high rates of interest that ruin family finances and keep people locked into a cycle of debt-slavery. Short term loan companies market their products as a way to deal with unexpected expenses. But the only reason people use them in the first place is that people haven't built up any savings. Sometimes that's simply because their income won't allow it. But most of the time there are changes they could make to avoid these costly alternatives.
The bottom line is when people don't live frugally; they make themselves less free. They must continue doing work they loathe in places they hate, all to pay outstanding debts. It's no way to live one's life, and it's why so many people are turning to frugal living. Frugal living gives people the security of having their own savings. It eliminates the guilt that people might have about their spending habits. And it puts individuals back in control of their finances and their lives. What's more, living frugally is a lot easier than you might expect. Here are some simple changes you can make today.
Tips to Live Frugally
Dry Your Clothes On A Line
Clothes drying outside on a line shouldn't be a symbol of poverty; it should be a symbol of freedom. Yes, clothes dryers might save a bit of time around the house. If you live in an apartment, don't worry: just use an indoor rack instead.
Take Public Transport
Personal transportation devices, also known as cars, are frighteningly expensive. Public transport, on the other hand, is likely to be a lot cheaper. Take a look at transportation costs in your local city and find out how much it would cost for the year, depending on your needs. Even better, ditch motorized transport entirely and just use your push bike.
Grow Your Own Food
Shop-bought fresh fruit, vegetables and herbs tend to be very expensive. In fact, they're so expensive that many families don't bother buying any at all and head straight to the convenience food aisle. Now, many people are choosing to grow their own produce to save money. When you grow your own fruit and veggies, concentrate on cultivating the most expensive items. Berries, herbs, tomatoes, peppers and lettuces are all easy-to-grow and could save you a small fortune each year.
Give Up On Cable
Cable subscriptions are falling at their most rapid rate in history. Millions of people, even those who don't want to live frugally, aren't bothering with the service anymore. It costs about £80 a month. And with so many internet shows and catch-up services, it hardly seems worth it. Frugal people, therefore, can cancel their cable subscription and enjoy free stuff on the web instead.
Bag A Bargain At Thrift Stores
If you're a spendthrift, where better to spend your time than shopping down at the local spendthrift store? Clothes, furniture, and even electronics can all be found at massively discounted prices. There's even the chance that you might find designer brands if you know where to look.
Cook All Your Meals At Home
Just one meal out for the whole family can easily cost £80. That's about what a frugal family might spend on a week's worth of shopping. Once you make comparisons like this, you begin to realize just how expensive eating out is. Instead of wasting hundreds of dollars at restaurants, resolve to do your cooking in the home. Not only will you save a lot of money, but you'll also feel healthier and better for it. According to a study by Johns Hopkins, people eat a better diet when they cook and eat at home.
So there you have it. Just by making these small changes, you could save more than £10,000 per year. And this is just the start. There are hundreds of ways you can save money, live frugally, and be happy.