The 2020 Guide to Debt Management Companies
– Chapter 25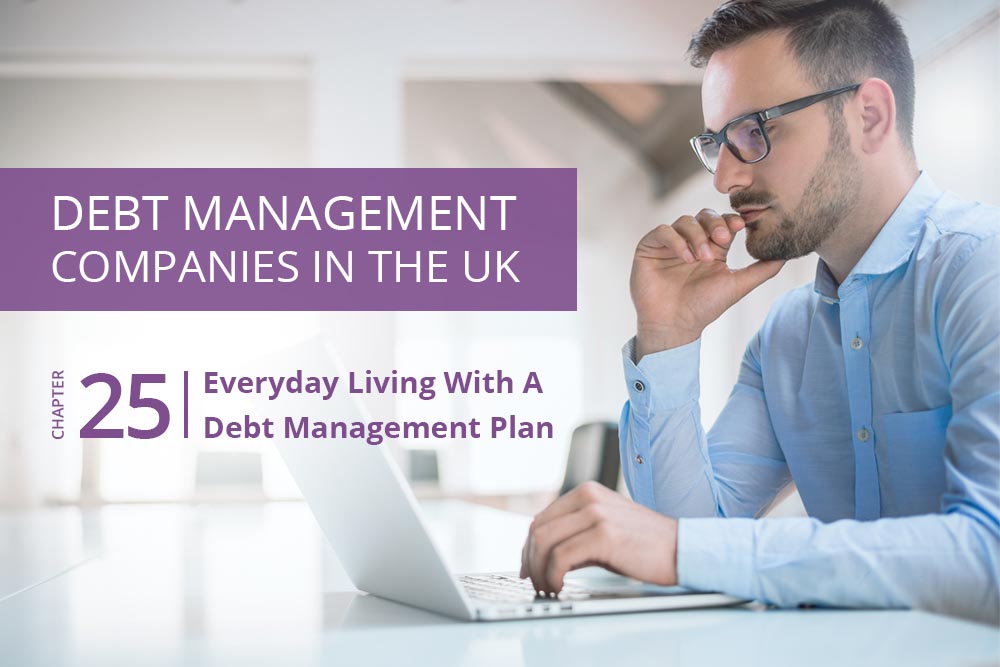 Cashfloat's aim is to help everyone in need – whether we are helping you with our responsible short term loans or giving you effective debt advice. In this article, we will address the subject of everyday living with debt management plans.
Coping With Life Under a Debt Management Plan
Everyone is different and each person will cope with life under a debt management plan in their own unique way. Now you have made the decision to deal with your debts and put your financial life in order. So, you may wonder what life is like when you begin clearing the debts that are tainting your good name.

Sometimes it is the case that a debt management plan may be in place for a relatively short space of time but if you owe a lot of money to several creditors then it could run for many years. This is going to have an impact on how you live your life. A good debt management company will advise you about how to cope and you may be able to get debt counselling. This is a useful tool that can point out a good strategy for coping with daily life when you are in a debt management plan.
Debt management plans are not recorded so statistics are hard to find. It's difficulat to know how many of them succeed and how many fail. Failure could be construed as having to go for bankruptcy or an Individual Voluntary Arrangement. Or, it could just mean that the person has not been able to keep up the payments and has been taken to court for their debt. So, any tips that can help you to survive daily life while you are in a debt management plan are going to be useful.
What Is Life Like With a Debt Management Plan?
Broadly speaking there are a percentage of people who will manage well when they have a debt management plan. It can make an improvement to your life by getting rid of the constant stress and worry about how to pay bills and keep up payments to creditors. The fact that you know exactly how much you have to pay each month will help you to budget and even though there may only be a small amount left each month, you can see that as an achievement that was impossible before starting the plan.
Some people who undertake a debt management plan may only consider that they are coping and feel that daily life at this stage is not sustainable. If this is the case then seeing a debt counsellor can be useful. Although you may see a reduction or full stop to letters demanding payments, you may feel that money is so tight you are unable to live under the straightened circumstances.
Planning Ahead With a Debt Management Plan
A number of people who start a debt management plan see it as advantageous as it actually allows them to plan ahead instead of treading water coping with unpayable debt or taking expensive payday loans online. Even though it may seem far away, being debt free is a goal that can help you to focus on the future and if you receive a pay rise you may be able to start some small savings.
As in any other situations there will be a few people who are able to use a debt management plan to quickly clear their debts. If you can put off thinking about what you are missing and make larger payments each month then this will enable you to achieve financial freedom much sooner. If you do not have anyone else as a dependant then this scenario could apply to you.
Whether you feel trapped by engaging in a debt management plan or feel it is a good solution can depend upon your personality, character and individual circumstances. If you are considering applying to start a plan then the first port of call should be to a debt management company that also provides advice and counselling and not just the practicalities of dealing with multiple creditors.

Choose a charity that does not charge a fee and your will be able to clear your debt sooner. You will also get more emotional help to learn how to cope with a debt management plan.
Budgeting To Pay Off Debts
In order to enter into a debt management plan you need to establish exactly how much you can afford to pay each month. Having done this, in agreement with the debt management company, it is a good idea to set up a personal or household budget and see if you can make any more savings that could either be put in an emergency fund or be used to help clear your debts.
When you first begin your daily life under a debt management plan it can seem daunting. Having seen a drop in the number of letters from creditors or demands from debt collection companies you may feel that life is returning to normal. However, at this point don't be lulled into a false sense of security. The debts are still there so it is important not to start another round of spending. If your income either increases or decreases then you should advise the company as soon as possible so that an adjustment can be made to the plan.
Working Out A Daily Budget
Analysing how much you spend on household bills, food and fuel is a good way to find out whether there are any extra savings that you could make. Once you have established how much you are spending and on what, you may be able to make some savings.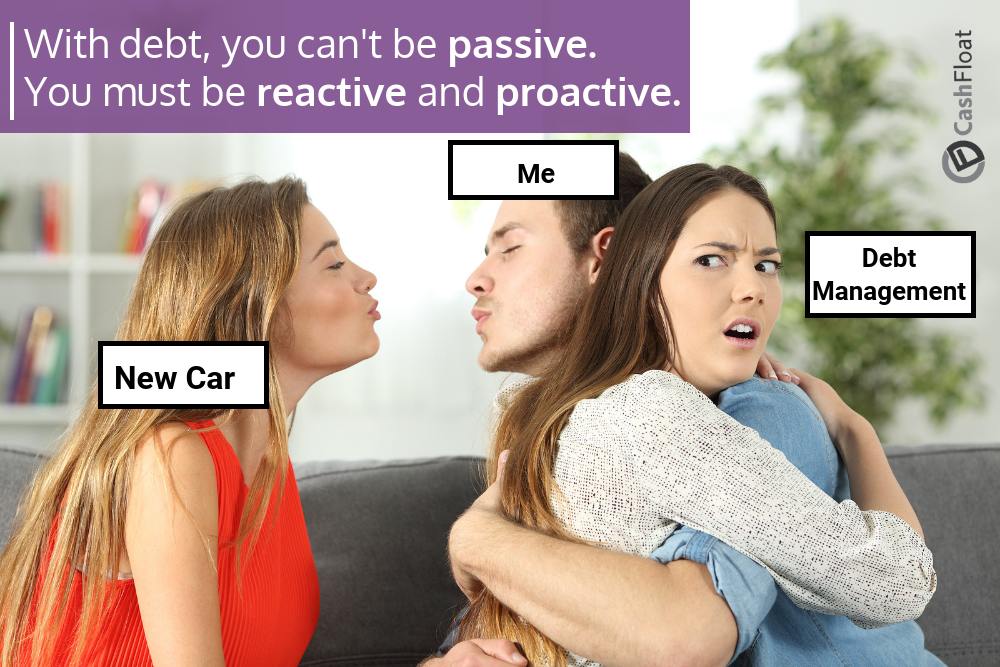 In general working out a budget over a year is a better option than doing one for a week or a month. In this way you can see what lies ahead when you need money at more expensive times of the year like Christmas or other celebrations. Living on a budget does not necessarily mean that you cannot engage in these activities just that you may need to spend less. Items like car repairs and other emergencies may also arise and you need to factor these into your budget.
If you have your whole family on board when creating a budget it makes life much easier. Just by pointing out that saving money now will help you to get out of debt may be all the encouragement that is needed for everyone to become involved.
Making Savings
There are many ways in which you can make savings on your weekly food shop and on utility bills. Look at reducing the amount of takeaway meals, expensive daily coffees and stick to buying in season ingredients. You can also save money by cooking in batches and freezing the results.
One way to reduce utility bills is to look at switching providers and getting a better deal. And, there are numerous ways to reduce spending on travel from buying a monthly rail or bus card to entering into a car share scheme.
Everyday living with debt management plans – conclusion
When you have decided to begin a debt management plan to get rid of your debts then don't be put off by the little amount of money that you have left each month. Stick to a budget by accurately recording what and when you spend money and you may be surprised at how much you can save. The possibility of becoming debt free is a great incentive so use the plan as a tool that will help you to achieve this much needed status in your life.