How long does your clothing last you? Is your washing machine working as it should be? Read on with Cashfloat, a payday loan direct lender, how making clothes last longer can save you money…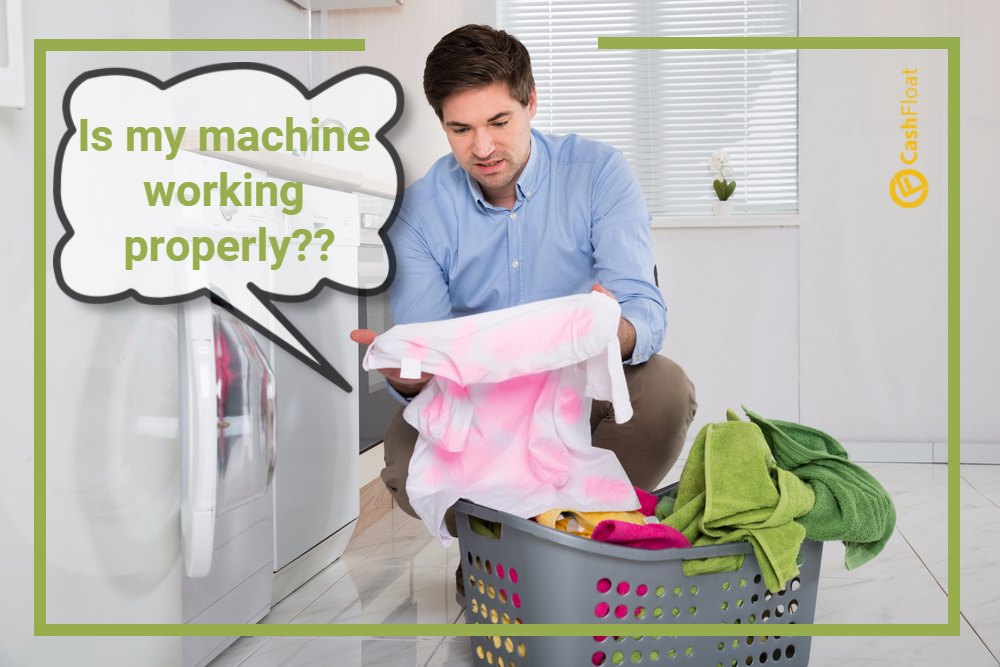 In the article below we shall be looking at:
Dry cleaners
Making clothes last longer
Using clothes hanger
Do Designer clothes last longer
How to keep clothes from fading
Remove the temptation to buy from your schedule
Be creative to making clothes last longer
Story hightlights
Washing machines should be cleaned regularly to keep them in good condition
Using the right clothes hangers is important to making clothes last
Adding accessories to your clothes can make them look new
Washing Machine
Keep your washing machine operating efficiently by making sure it does not become encrusted with limescale or clogged with lint or laundry detergent. Clean the detergent drawer frequently (it can generally be removed to wash in the sink). If you live in a hard water area use softening tablets in your laundry (supermarket own label products are just as effective and much cheaper than big brands – read about this to help you save money). Once in a while give your washing machine a freshen-up to ensure it works at its best and doesn't have any unpleasant smells. Do this by using a proprietary machine cleaner (following the instructions) or do a hot wash cycle with the machine drum empty – add a cup (100ml) of white spirit vinegar via the detergent dispenser to give you a clean, fresh smelling machine ready to keep your clothing in tip-top condition.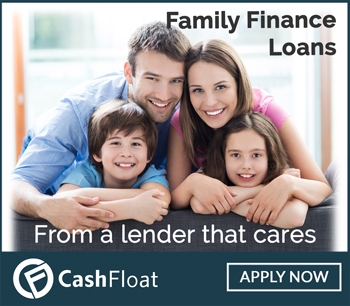 Dry cleaners
Dry cleaners cannot be avoided for some clothes, especially suit jackets with padded shoulders and stiffeners. However, you can reduce how often you have items dry cleaned (see above) saving on expensive dry cleaning bills and making clothes last longer. When shopping for clothes, check the label to see if garments are washable – if they are it will save you having to worry about dry cleaning bills and also help you avoid going for no guarantor cheap loans.
Make your clothing last longer
As well as following the tips above for making your clothing last longer, you can use psychology to make them feature longer in your wardrobe too. Look at ways to mix and match various outfits in your wardrobe to create different looks. Use accessories such as scarves, belts or jewellery to create a different look with clothes you already own instead of spending money on a new outfit.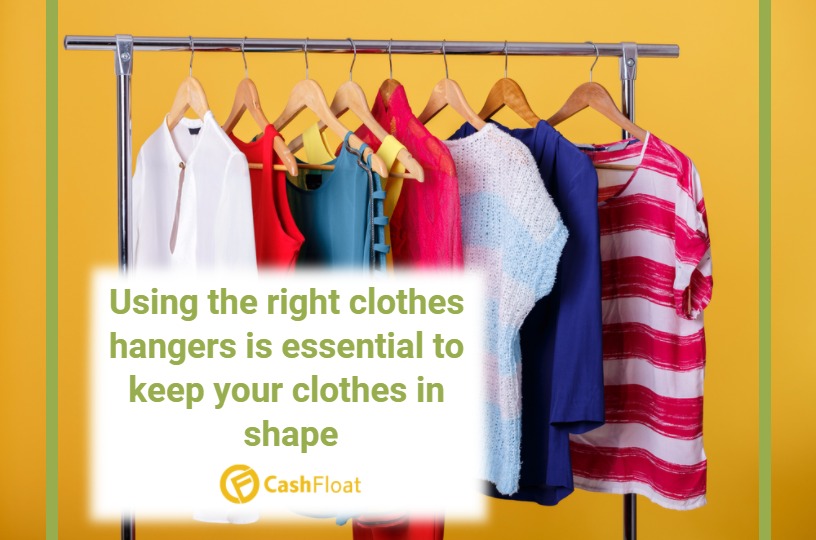 Using clothes hangers
Clothes hangers are great for suits, jackets, shirts and blouses. Ensure you leave enough space between clothes in your wardrobe to enable them to breathe and avoid getting crushed. Do not put knitwear on hangers, it is much better folded or rolled otherwise it may become misshapen while hanging.
Do Designer clothes last longer
Designer clothes do not necessarily last longer. It is the quality of the fabric and stitching, along with the after care you give your clothing which will make them last longer. It can be argued that paying more for better a few better quality "classic" items for your wardrobe will pay off as they will last longer. However, with a designer label remember you are not necessarily paying for better quality – often the premium price you pay is for the marketing of the product or the cachet of wearing the label. Ask yourself, is it worth getting into debt to be a slave to designer labels when high street stores often have similar looking items on sale within weeks of launch at a fraction of the price.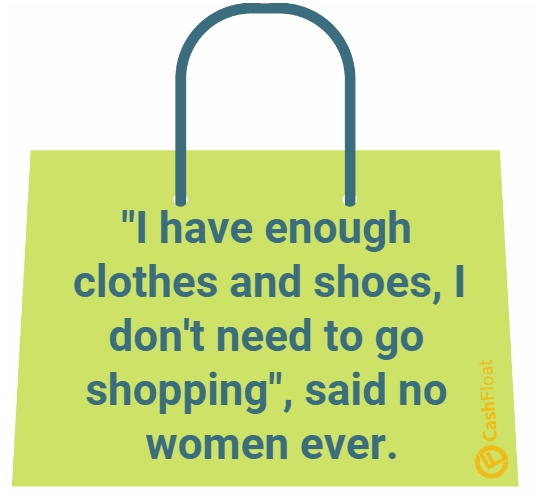 How to keep clothes from fading
Store clothes away from direct sunlight. Keep them in wardrobes drawers of cupboards to avoid fading. Avoid drying brightly coloured or dark clothes for extended periods in direct sunlight. If possible dry them outdoors when it is breezy, and it is overcast, or the sun is low in the sky. Bring your clothing in from the washing line as soon as they are dry.
Take care when selecting wash programmes to avoid excessive agitation and aggressive wash cycles. Always wash coloured garments at the lowest temperature possible. Select detergents which are specifically designed for washing coloured or dark items.
Clothes shopping
Remove the temptation to buy from your schedule. Most of us have more than enough clothes at home to matt all our needs without buying any more. Very often we will buy new garments on impulse without really considering if we need them – or if it is a strain on our budget. Try to find something more interesting, and free, to do as a hobby or pastime. It should be instead of doing the great British thing of making a shopping centre or high street the destination on a day off work. When doing your supermarket shopping stick to a list (that in itself can be a great money saver) and stay away from the clothing department. If you have a habit of slipping out to the local takeaway, bakers or coffee shop to get lunch when you are at work then stop doing it.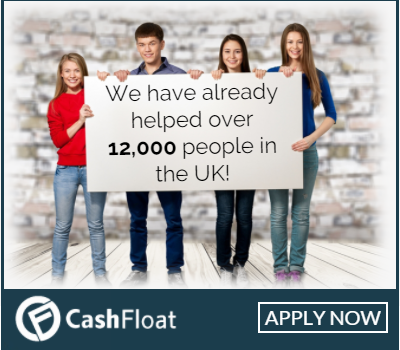 For many people, the temptation to buy clothes or other non-essential items while out shopping for lunch is just too great and can lead them to taking out high acceptance small loans. Bring your own healthy packed lunch and beverage from home. This will save you a great deal of money compared to buying lunch from takeaways or coffee shops every day. Eating your lunch at your desk or in a canteen may not seem too glamorous, but just remind yourself how much money you are saving which could be saved towards real treats or outings for you and your family. If you are lucky you may have a nice park or garden to eat your lunch in on fair weather days. Just make sure it is in the opposite direction to the shops.
Be creative
Take a good inventory of your wardrobe. Look at your clothing you may not have considered wearing together to create a new of different look. Consider how you can use accessories such as jewellery, scarves and belts to give different looks to your existing clothes. Take a look online for tips and tricks. Simply type "fashion tips on a budget" into a search engine such as Google, a social media site such as Facebook or YouTube and you will be rewarded with lots of ideas and suggestions.
If you are feeling more adventurous and can handle a needle and thread you could consider replacing buttons on an item of clothing to give it a whole new look. Or you can consider adding patches to create a different effect or camouflage wear or holes.
In summary
There are lots of really useful and creative websites and blogs online to help you making clothes last longer saving you money and helping you avoid debt. The UK, Good Housekeeping Institute, has been giving excellent advice and tips on this and many other money-saving or creative ideas for you to use at home. These ideas should help you be able to keep your piggy bank full.